Meet the TORNADO, enjoy SEALIFE, raise the CUP, shine the PISTOL,squeeze some LIME. Well its scavenger hunt time. 🤠
Hello and welcome to all the readers.
Today is my day off. A lazy start of the day.
The weather is nice and sunny today.
I will later go out to do my actifit steps.
Ok, Lets talk about the scavenger hunt.
Pre-requisites:
A verified account at clicktrackprofit.com
Verified accounts at participating occupants.
A good amount of patience :-)
Lets Begin:
Today we had 5 occupants.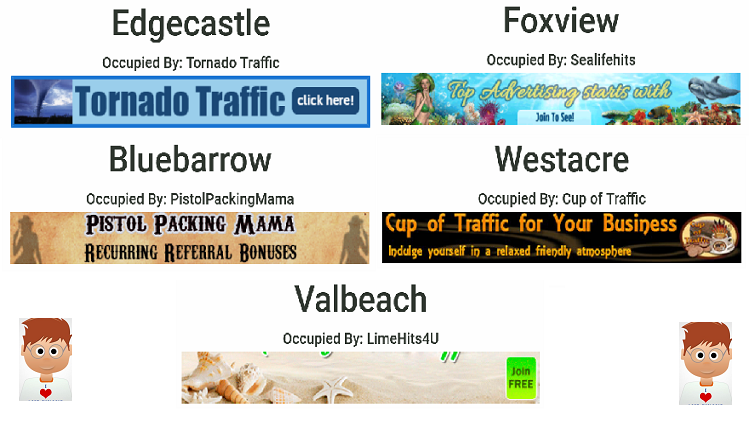 It was fun surfing at all the sites.
Hunt details
Today the hunt started at Edgecastle. Surfed 89 pages at Tornadotraffic and found luke.
Next, i went to Bluebarrow. Surfed 44 pages at Pistol-packing-mama and found luke.
Next, i went to Foxview. Surfed 80 pages at Sealifehits and found luke.
Next, i went to Valbeach. Surfed 67 pages at Limehits4u and found luke.
Finally, i went to Westacre. Surfed 48 pages at Cupoftraffic and found luke.
Completing the scavenger hunt.
Evidence:
1.Tornadotraffic


2.Pistol-packing-mama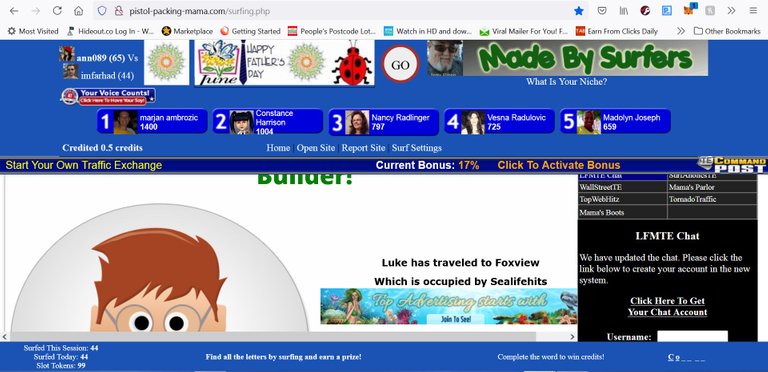 3.Sealifehits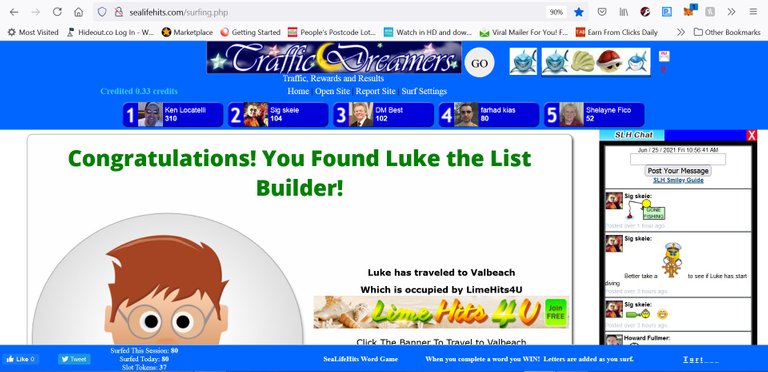 4.Limehits4u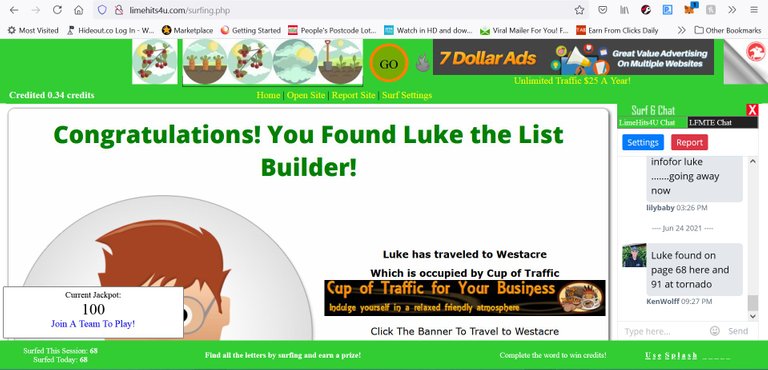 5.Cupoftraffic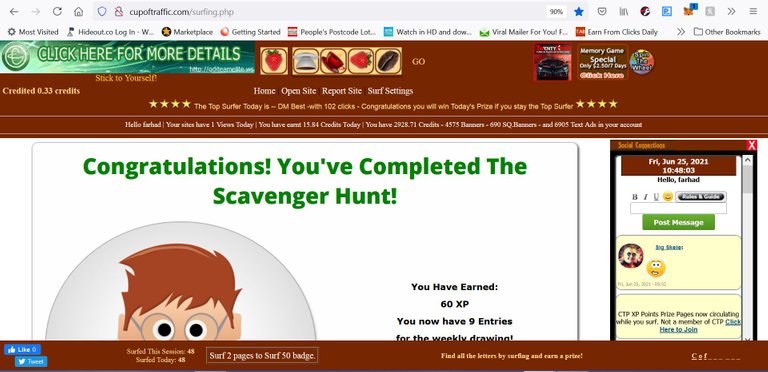 Also collected Few CTP badges.
---
thank you for reading my post.
Have a nice day.
Farhad Kias
[imfarhad]
🏂 Are you participating in Alive Engagement Contest?
On Alive Engagement Contest, they are giving out daily prizes of 200 Hive Power delegations for 4 weeks, and that is done every day, which means a total of 5600 Hive Power delegations for 4 weeks each month. Anyone with Hive account can participate.
for more details click the link 👇
📌 https://peakd.com/hive-155221/@iamalivechalleng/this-is-the-daily-prize-drawin-fg6cnp154111ks5m723la516b6u4376d
---
---