I hope for 10 cent Hive

Its no secret that I promoted this chain for 5 years and never got paid.
All my hard very good work is downvoted the last 3 months by @themarkymark , this combined with that I mostly use Hive to pay Hive engine, then I hope for a lower Hive price, contrary too all the poor fan boys that will say the opposite just to make a few bucks in upvotes from the whales. I am not sucking whale dick, its been like that for 5 years.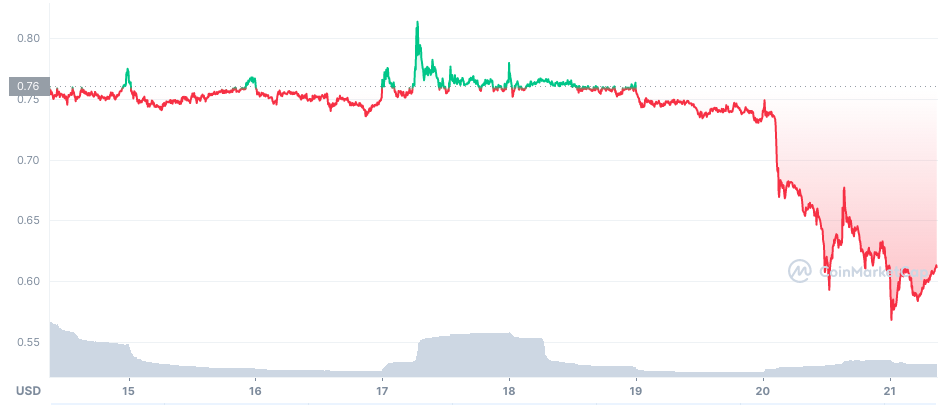 Can we go to 10 cent please? Then I am going to buy up a little reserve. I dont think I will ever be a Hive whale, I just need to have Hive for paying Hive engine.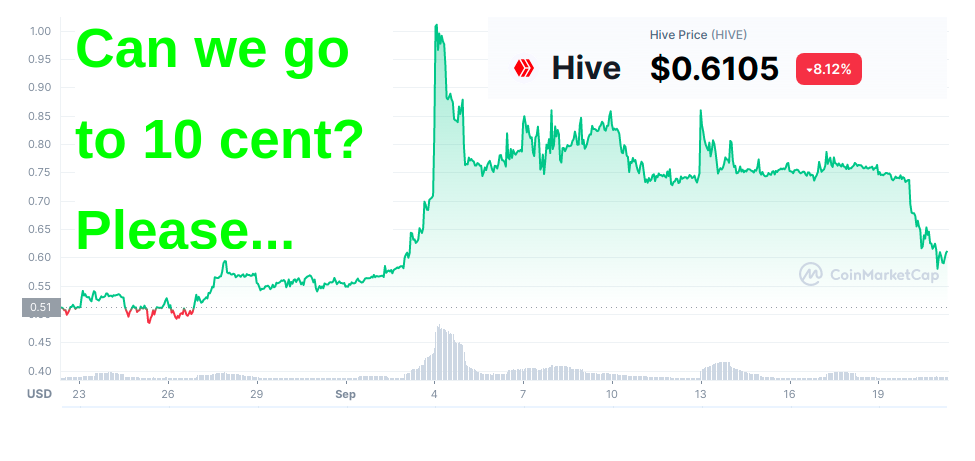 It seems too good to be true, never the less I hope for 10 cent Hive again and are ready to buy maybe 10000 if it happens. 10000 Hive power it my long term goal, I dont need more then that.
I believe that the "proof of brain" algo are broken in Hive, since most of the big bags are brainwashed. LasseCash solved that problem.
/Lasse Ehlers
---
---