At what price do you consider selling (some of) your Hive?
Hive is finally among "the people"
As Hive is now hovering around 1.13 USD, some of us are finally seeing some decent income from their account. And of course that is a good thing. But I expect Hive to go a lot higher from here. And that brought me to another question. One that keeps me going around in circles. A higher Hive price of course brings in a bigger income daily, but there is always a risk that it goes down big time again. Even to zero. So, now comes the question, at what price would you consider selling your Hive, or maybe just some of it. I am not really there yet, but for the moment I would say at 10 USD per Hive, I would consider selling some. But of course, in the meanwhile, you never I could change my mind sooner, because it would bring in some stress to see Hive at 6 USD and seeing the value of your account above 100k USD... I really think the pressure of selling would become pretty damn high...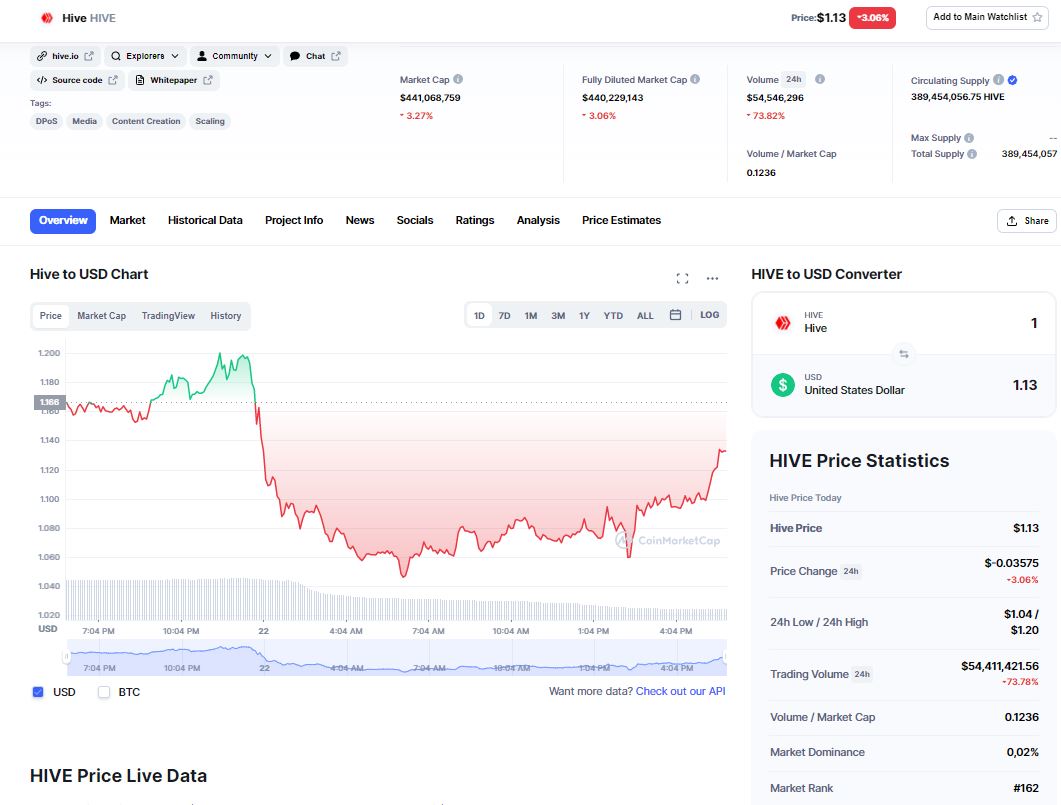 Let's it happens, and soon. But at what price do you consider selling? And why? Or do you really Hold On for Dear Life?
Sincerely,
Pele23
Posted Using LeoFinance Beta
---
---