Tales of the Urban Explorer: The Gate House
I find it fascinating that I can build up a picture of someone's life by looking at what they left behind.
Take "The Gate House", a property that has been empty for perhaps three years. That's not bad compared to many of my usual dumps.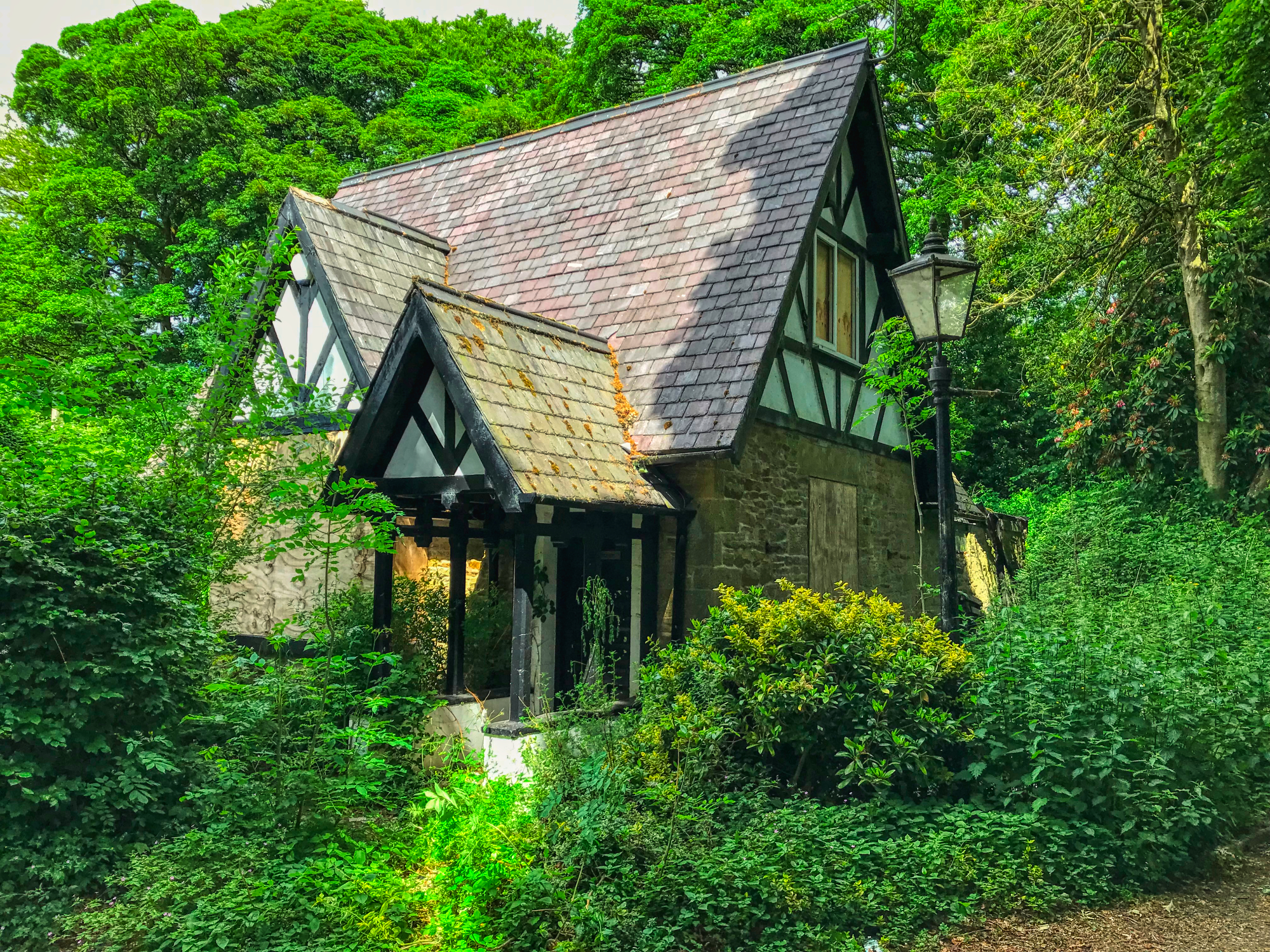 @anidiotexplorers, my supplier of fine, vintage quality places was responsible for our first outing on a fine June morning and for once we managed to get inside.
...Our track record of failures on the first venue has been rather bad of late. A little like the recent fortunes of Manchester United Football Club...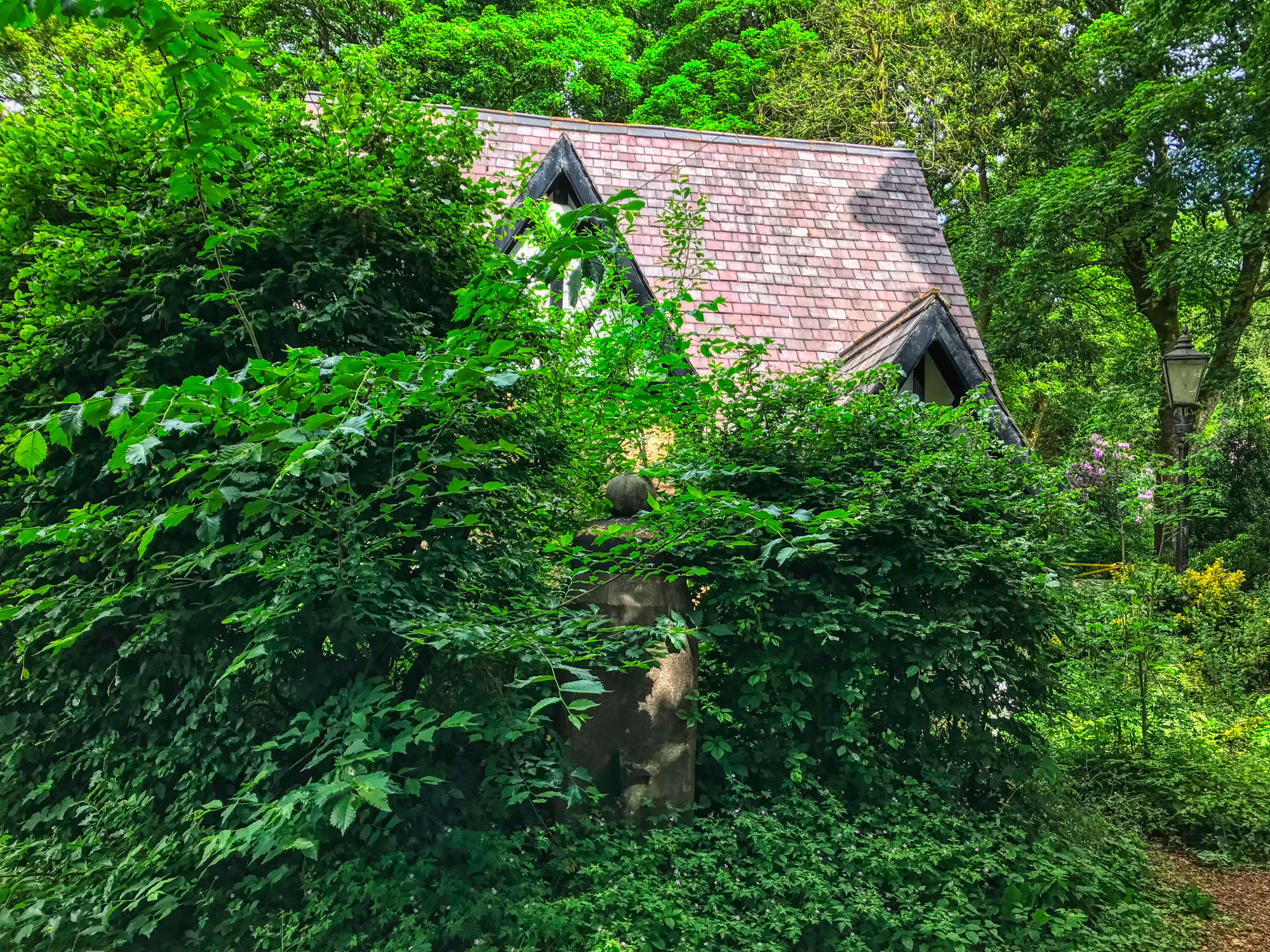 We checked the back, which was a struggle due to the dense jungle before resorting to what is usually last thing before leaving...
Try the front door; it opened with a loud scraping groan.
Having gotten inside, we closed it firmly hoping the handle would not fall off and thus sealing us inside forever.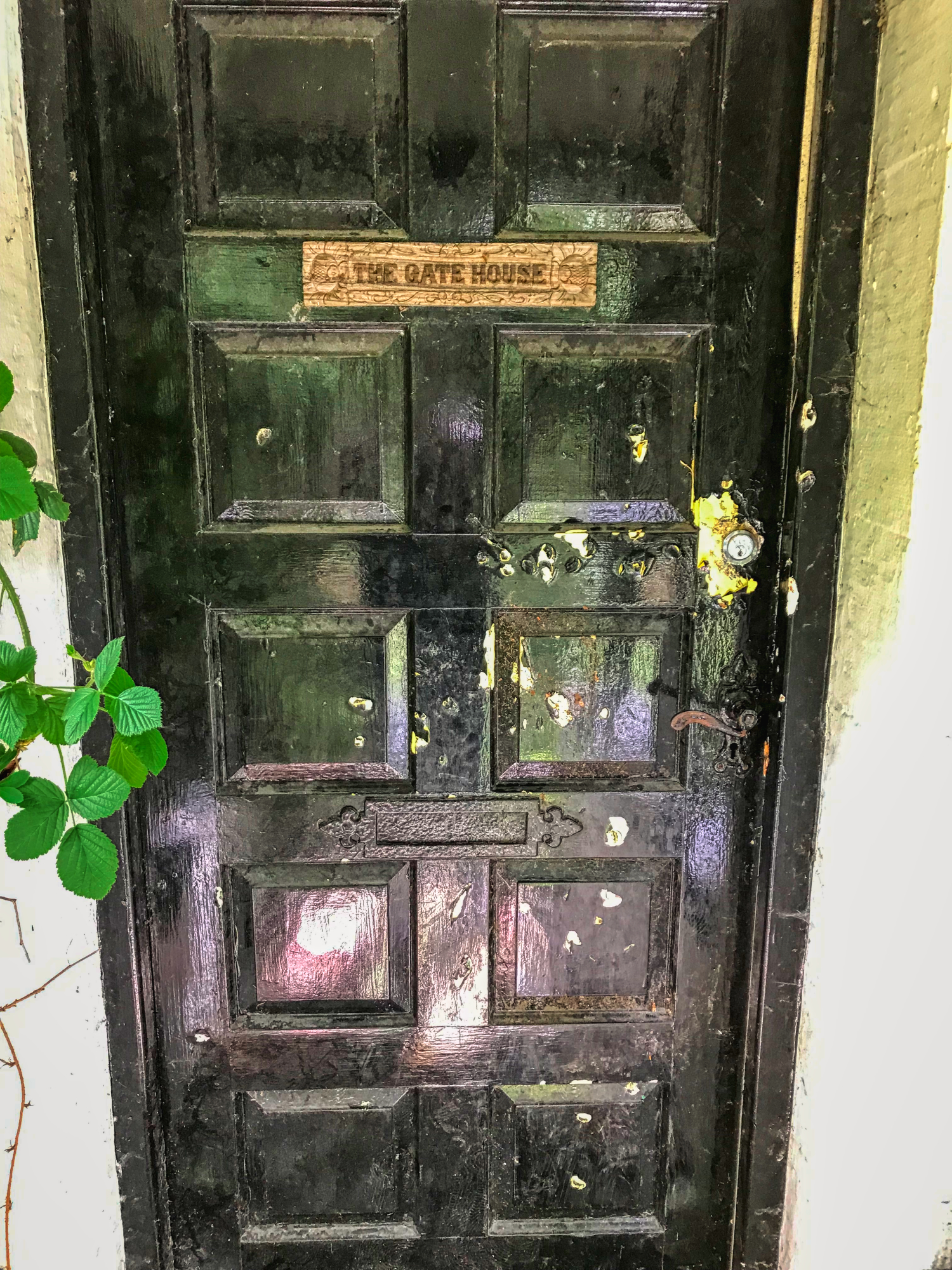 The path next to "The Gate House" is full of dog walkers, and as much as I like dogs, the nosey owners can fuck off when I'm exploring.
This was once the gaff of a Mr. M Walker. How do I know…, well read on...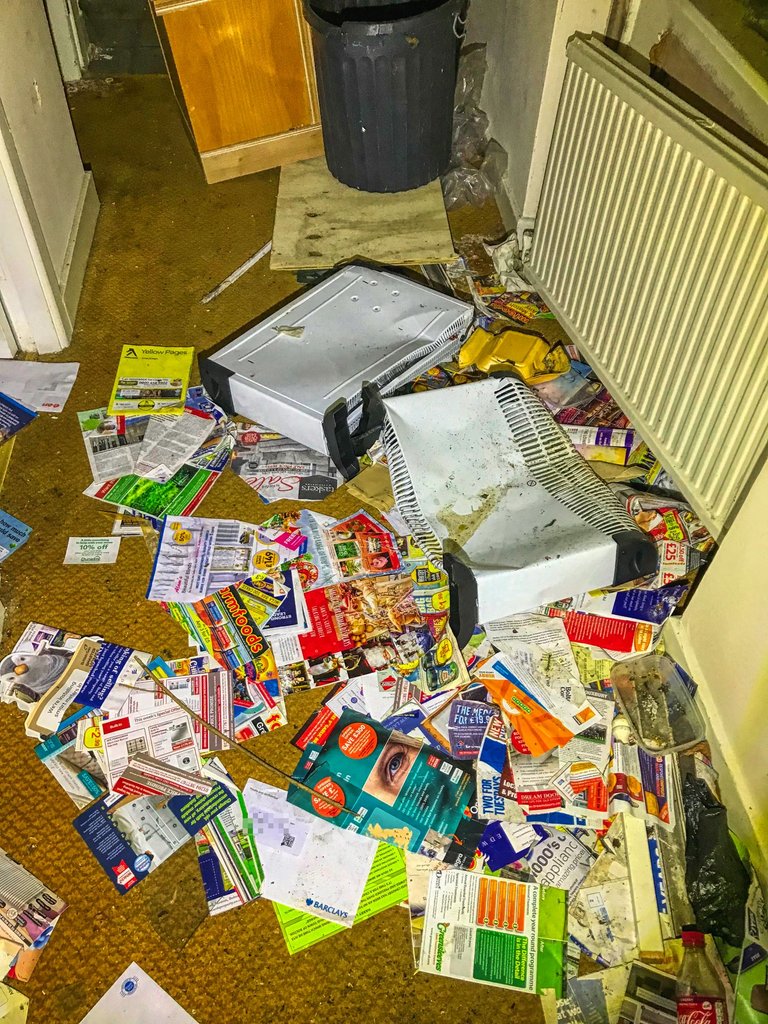 Has all this shit been shoved through the letterbox during the last 3 years? Someone has been abusing the portable radiators with their feet.
"The Gate House" looked like a cool little house for ONE. I mean, it was small inside. Had Mr. Walker lived alone here?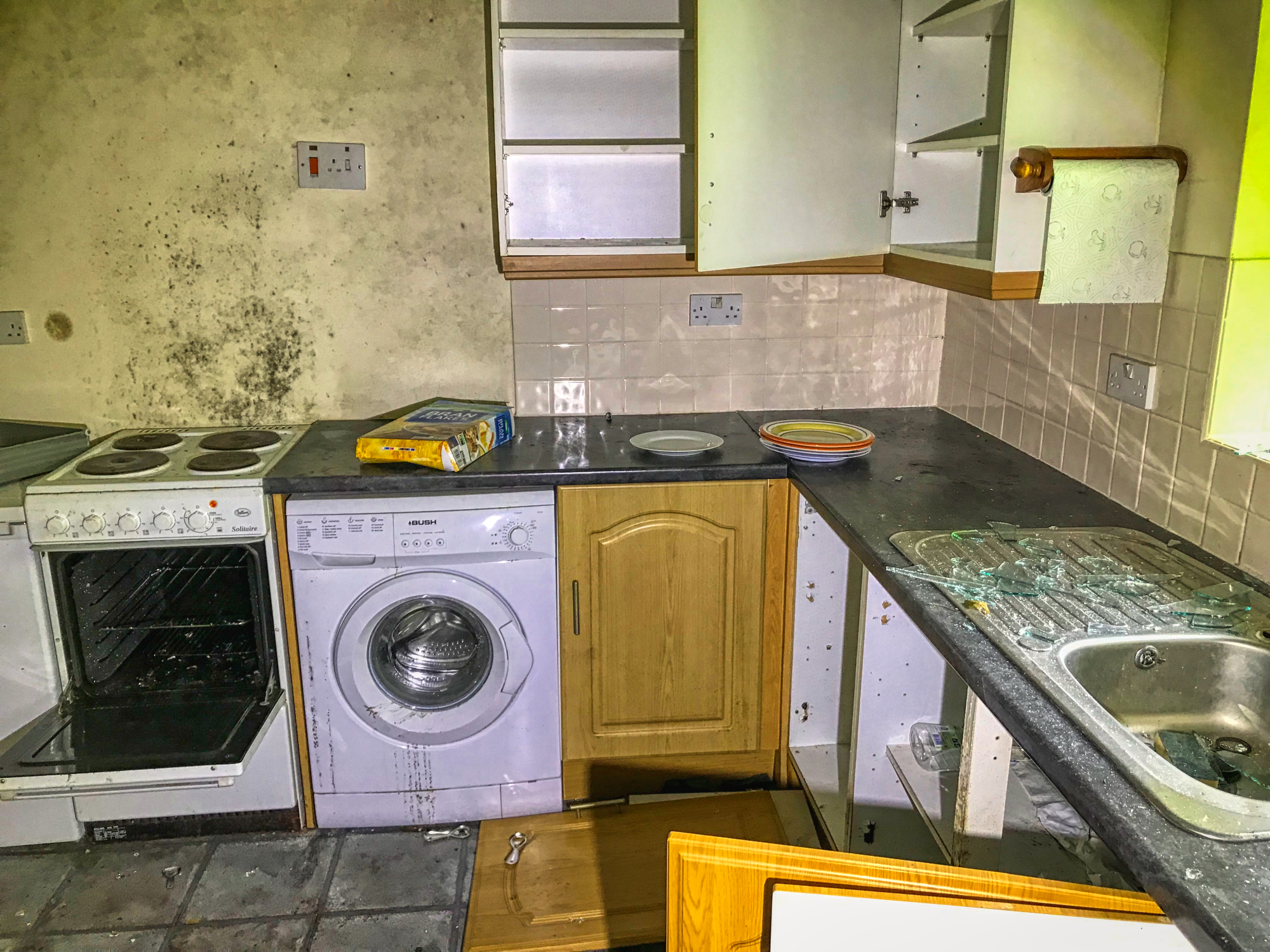 We were certainly not the first explorers to come and nosey in here. The wankers had got here beforehand and smashed some things up.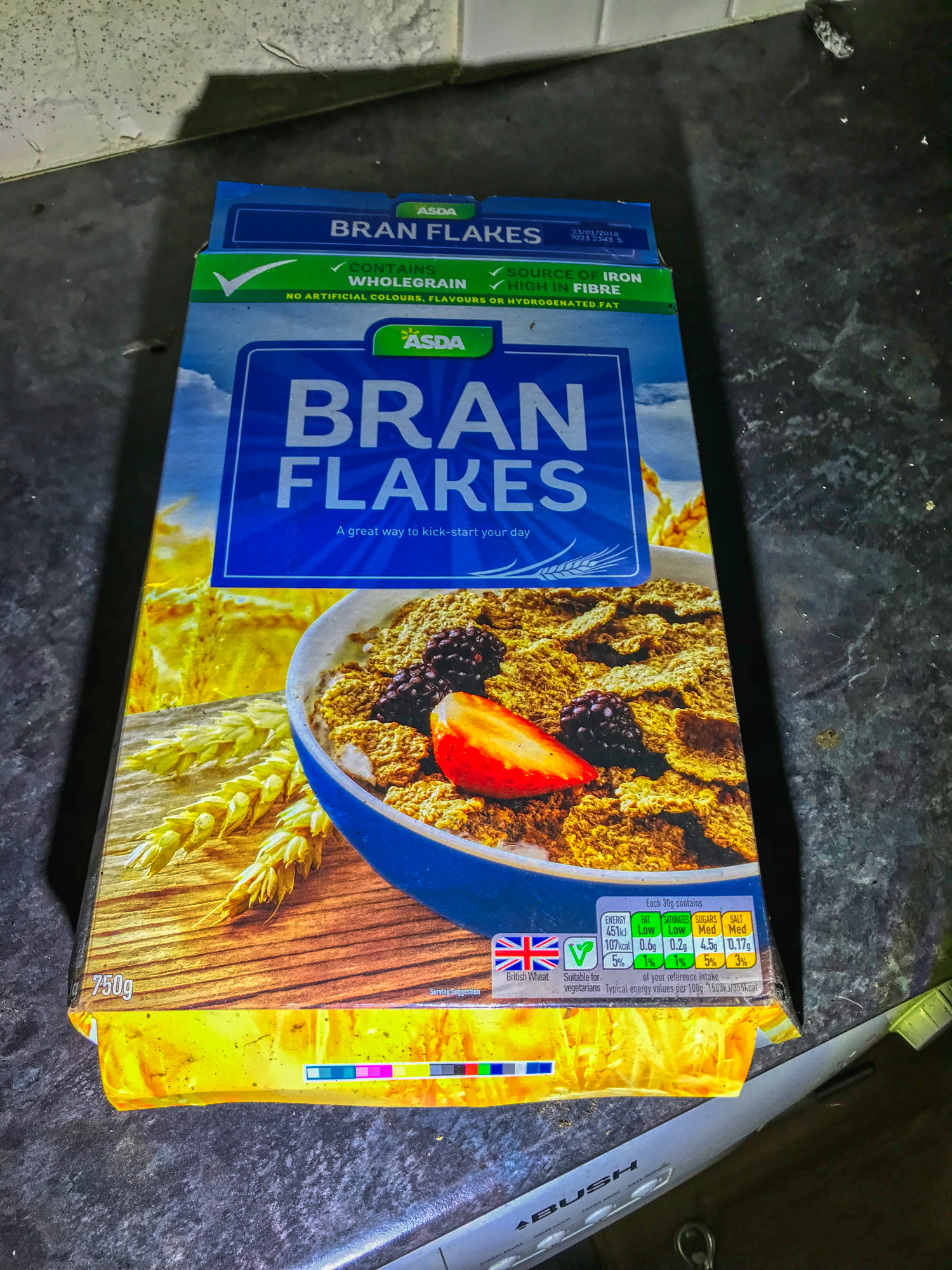 Not much in terms of food left, besides cheap Bran Flakes. Mr. Walker did not have much of an income, so it does make sense he scrimped on cheapo brands.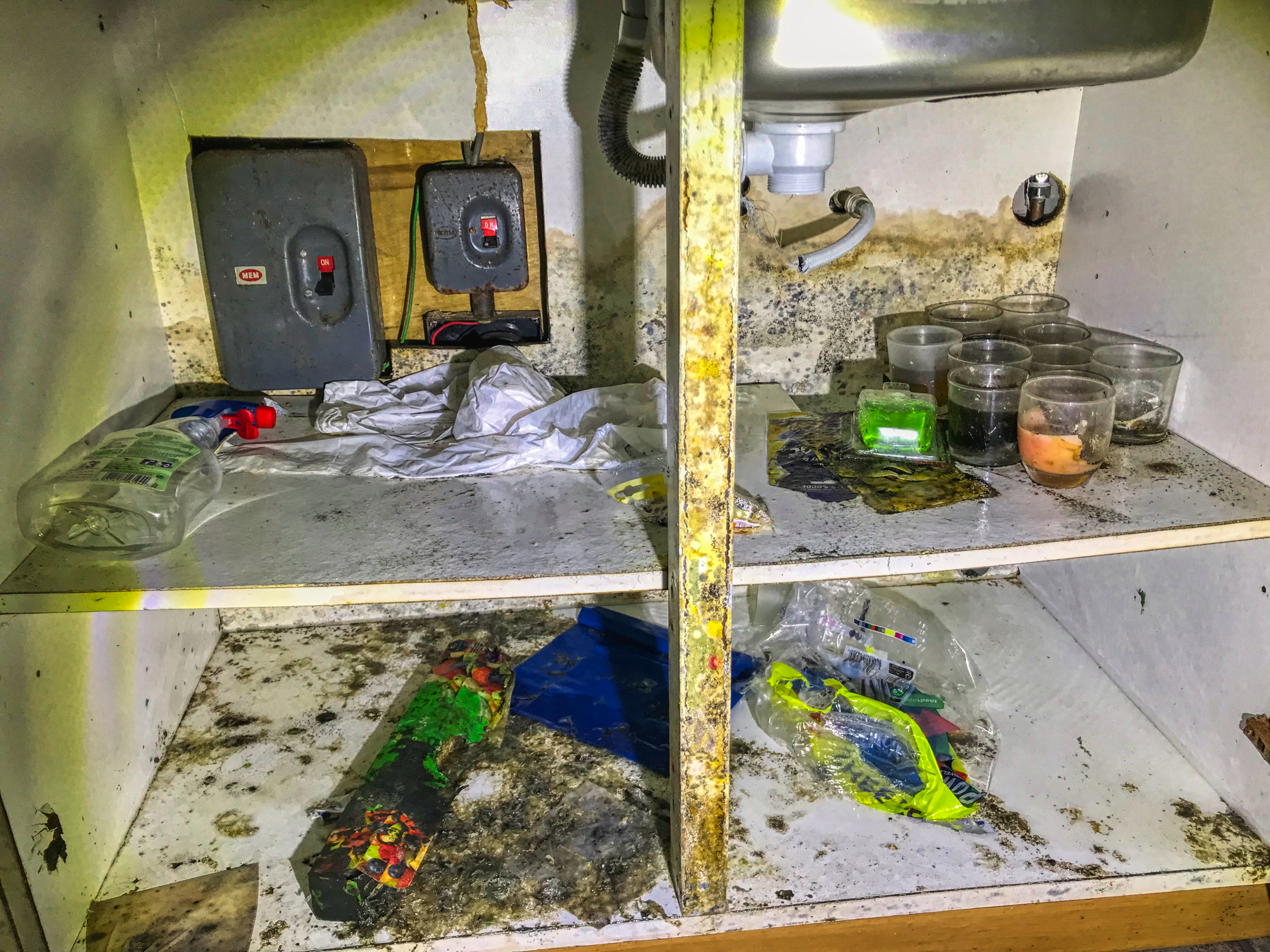 Which brings me to… how do you know all this.
Leaving your personal bank statements (edited) helps a lot. I can see Mr. Walker is a man who does not live within his means like 99% of the UK population, probably worked for a living, and was on a very small salary.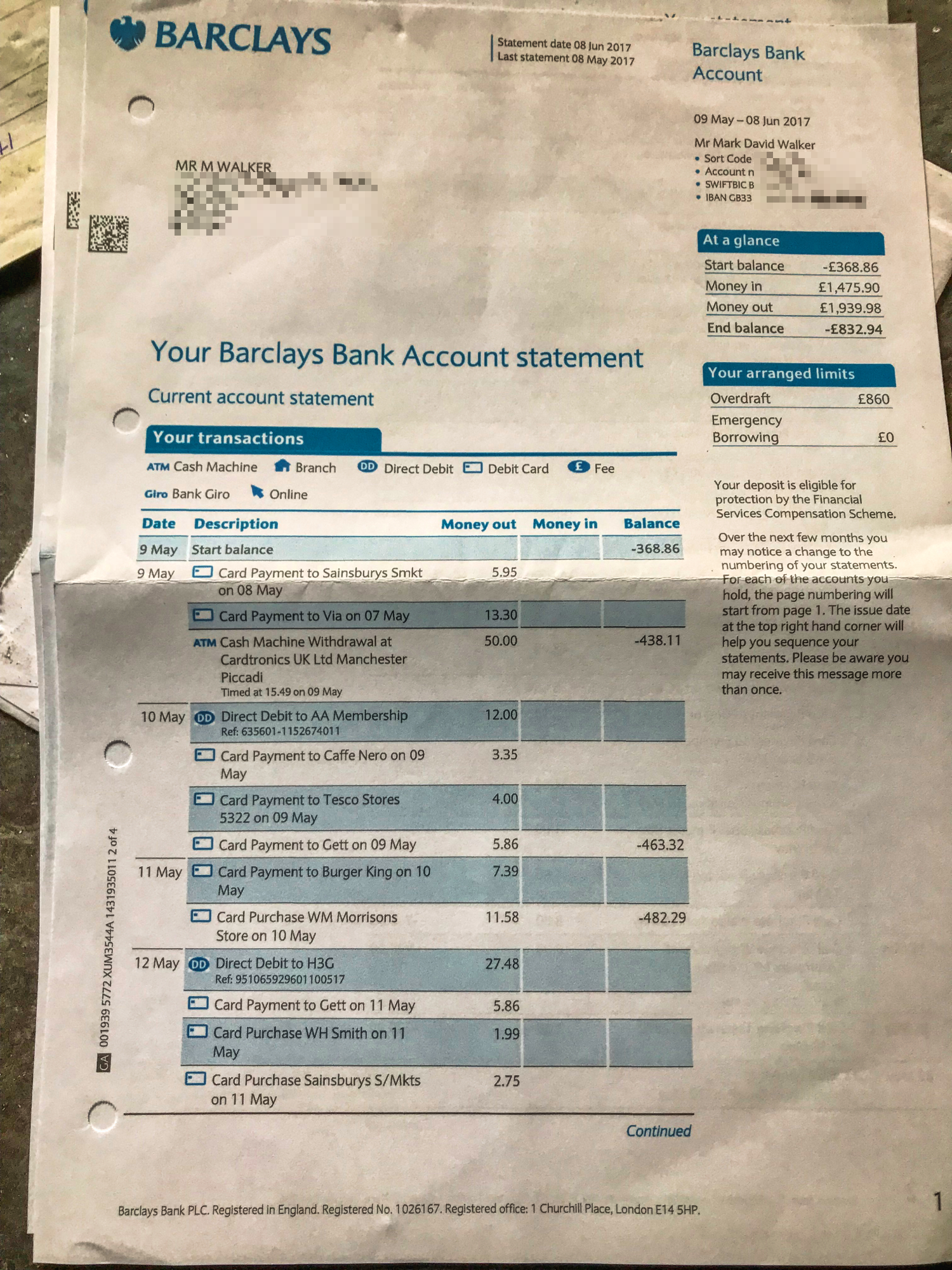 The outgoing are more than the income and his overdraft will soon be breached, yet Mr Walker loves his expensive Cafe Nero's and indulges at Burger King (who are a comparatively speaking, expensive fast food joint here).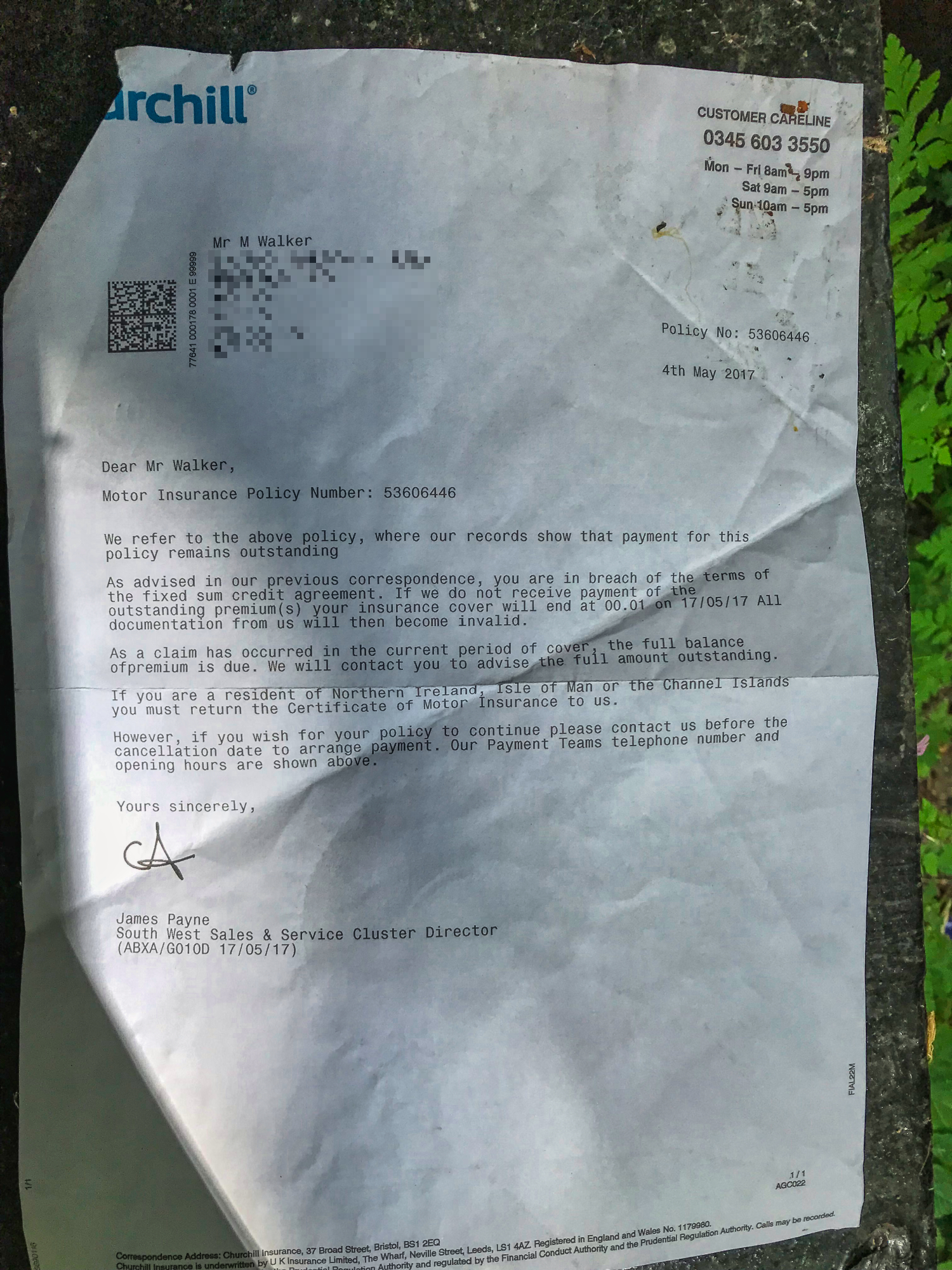 I did find another two demands lying around the floor. One appears to be a lapsed motor policy that has not been paid.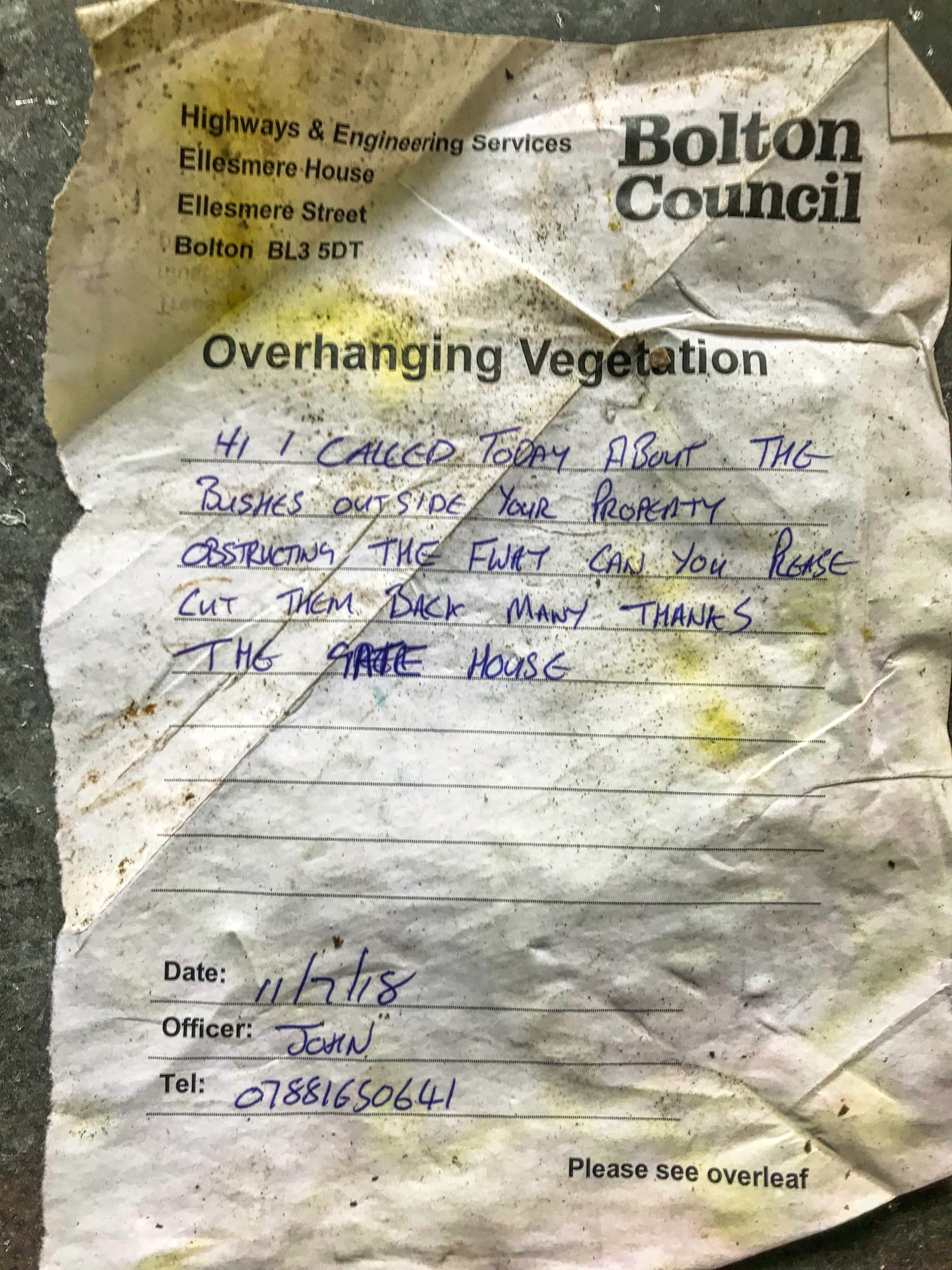 The other, a demand from the local council to chop the trees down; this is what you get if you live in a forest.
The demands of life eh? Makes you want to run away, live on a desert island and drink coconut juice.
Did Mr. Walker do a runner and leave all his belongings behind, or did he die here? There is no history for this one.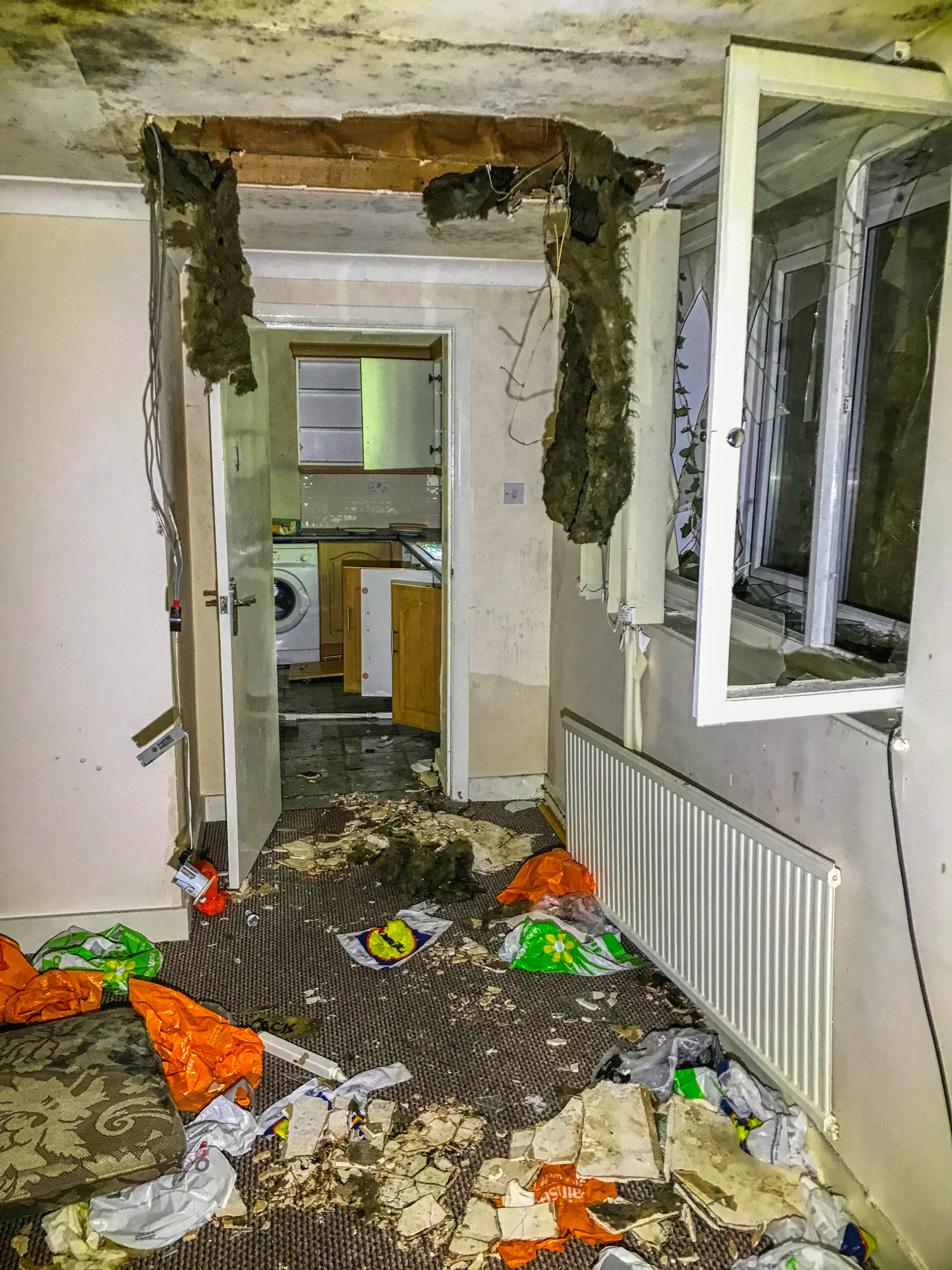 I counted just TWO rooms downstairs, a kitchen, and a sitting room. For a detached property that is extremely small.
Being a gatehouse to an old manor house (yes there is one), historically means the privileged peasants to a rich landowner may have lived here. It would have been luxury to them.
We made out way up the stairs, which were strewn with rubbish and broken glass.
There appeared to be a single large room up there. Some seating had been placed as well as beds. The vandals had chosen to write some unintelligible crap on the walls.
A nice cozy idea, but if there are two of you expect sore heads in the morning, especially if you are the restless type.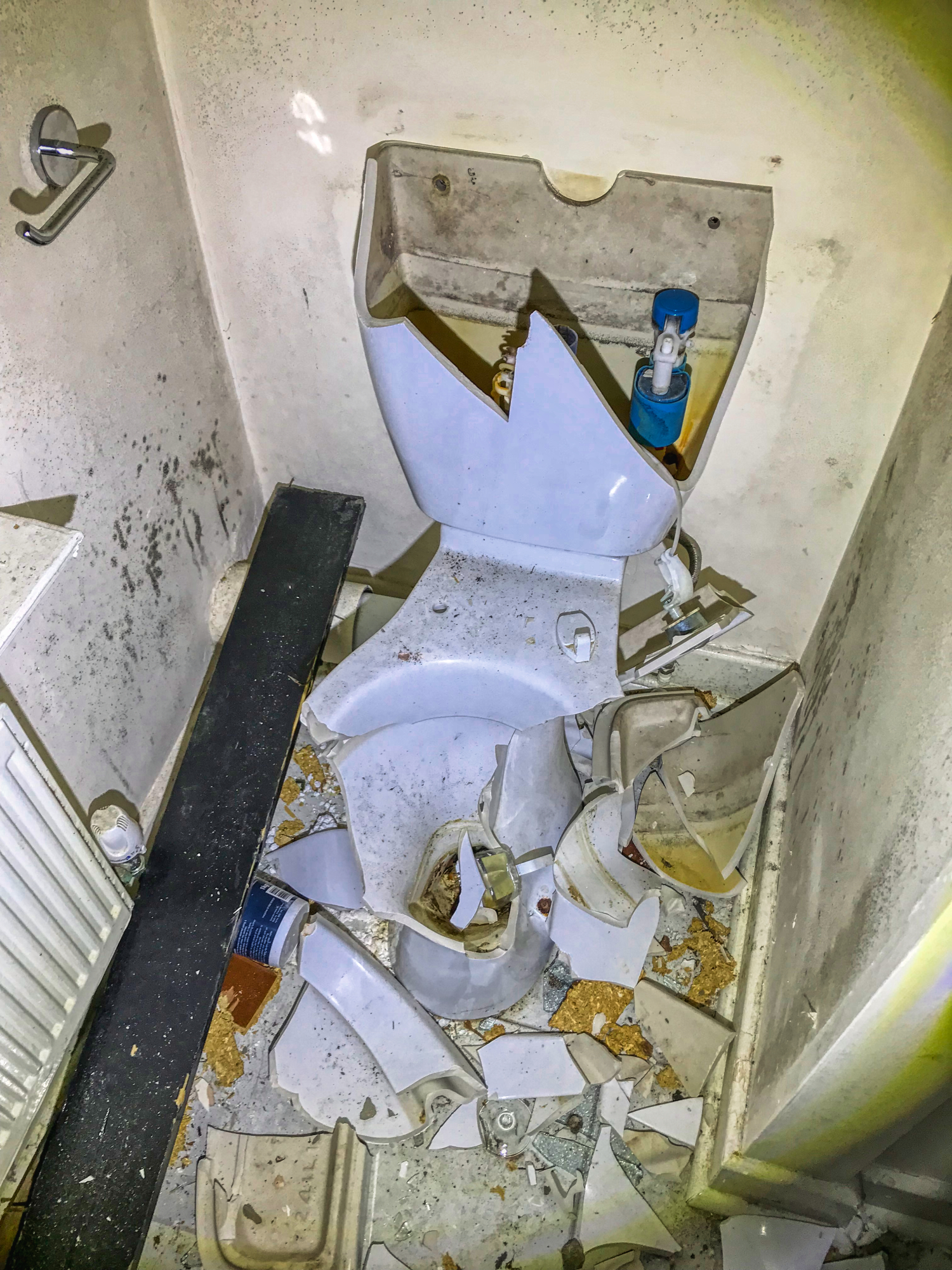 In one corner there was a bathroom of sorts, I didn't spot in right away. There is no question about having a shit here (ouch, sore arse springs to mind).., or even a piss.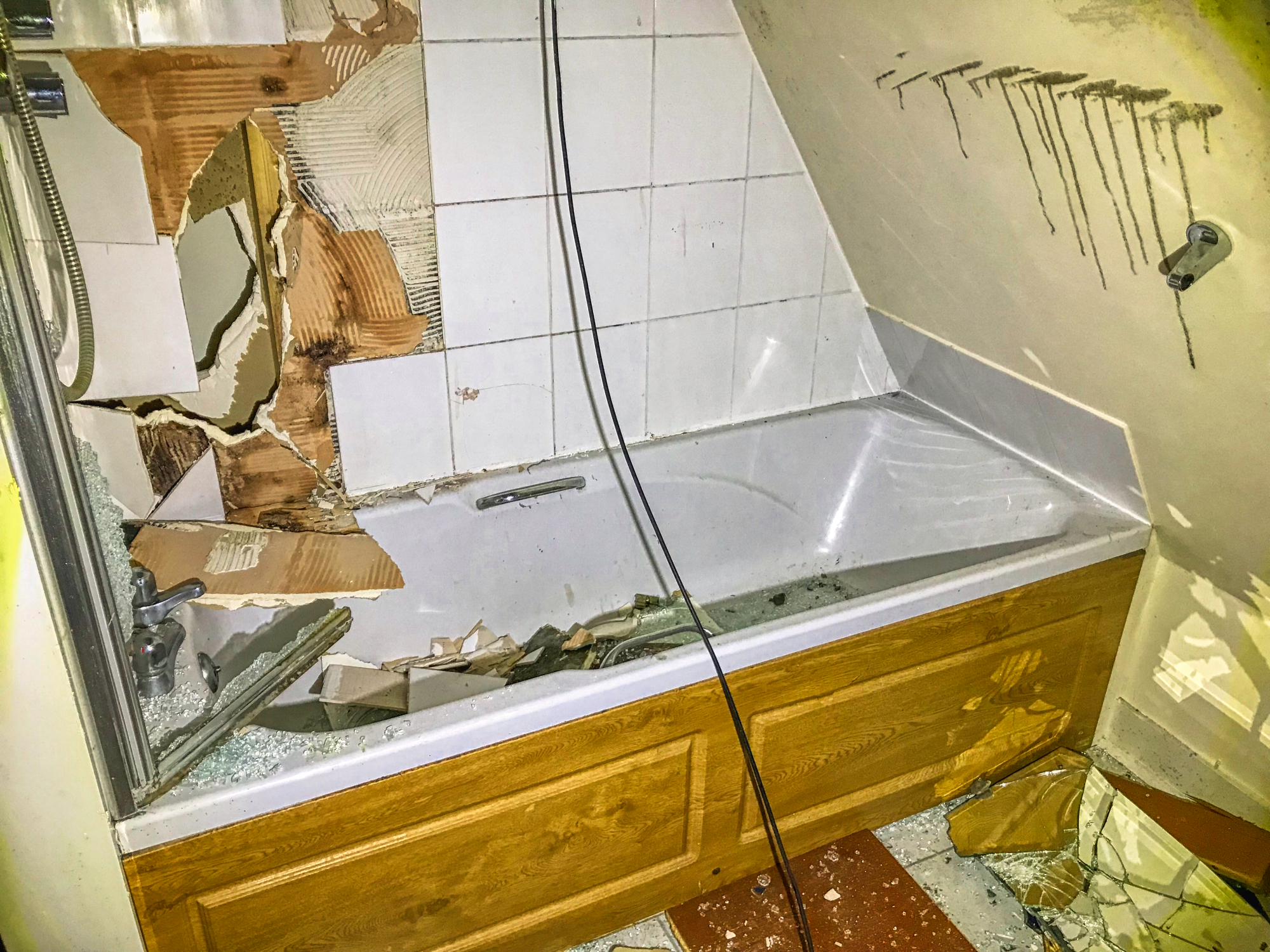 Someone had been having a right old go at the bathroom. I don't see the point in any of this.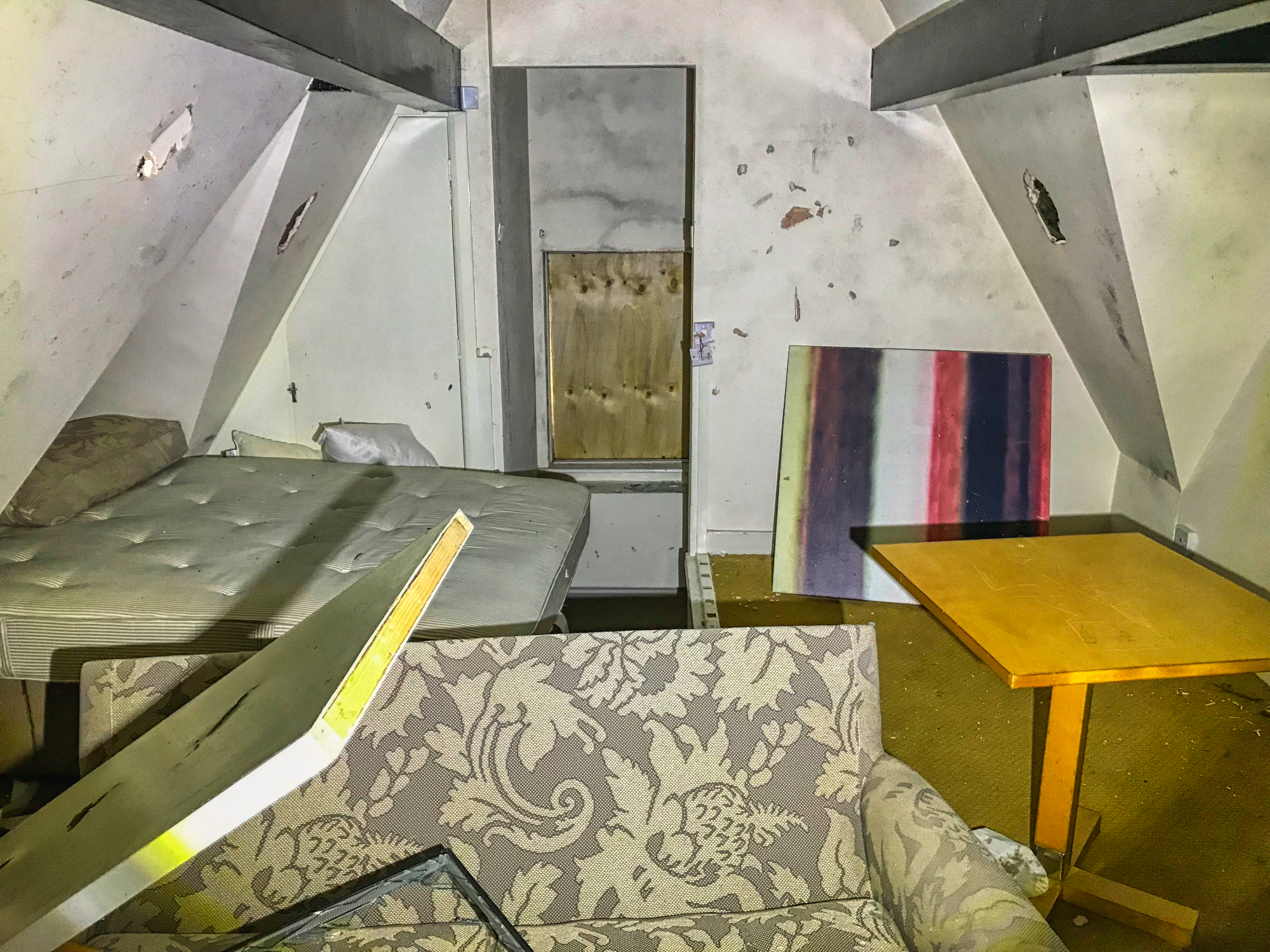 The furniture had been thrown around... probably for fun by some small-brained youths.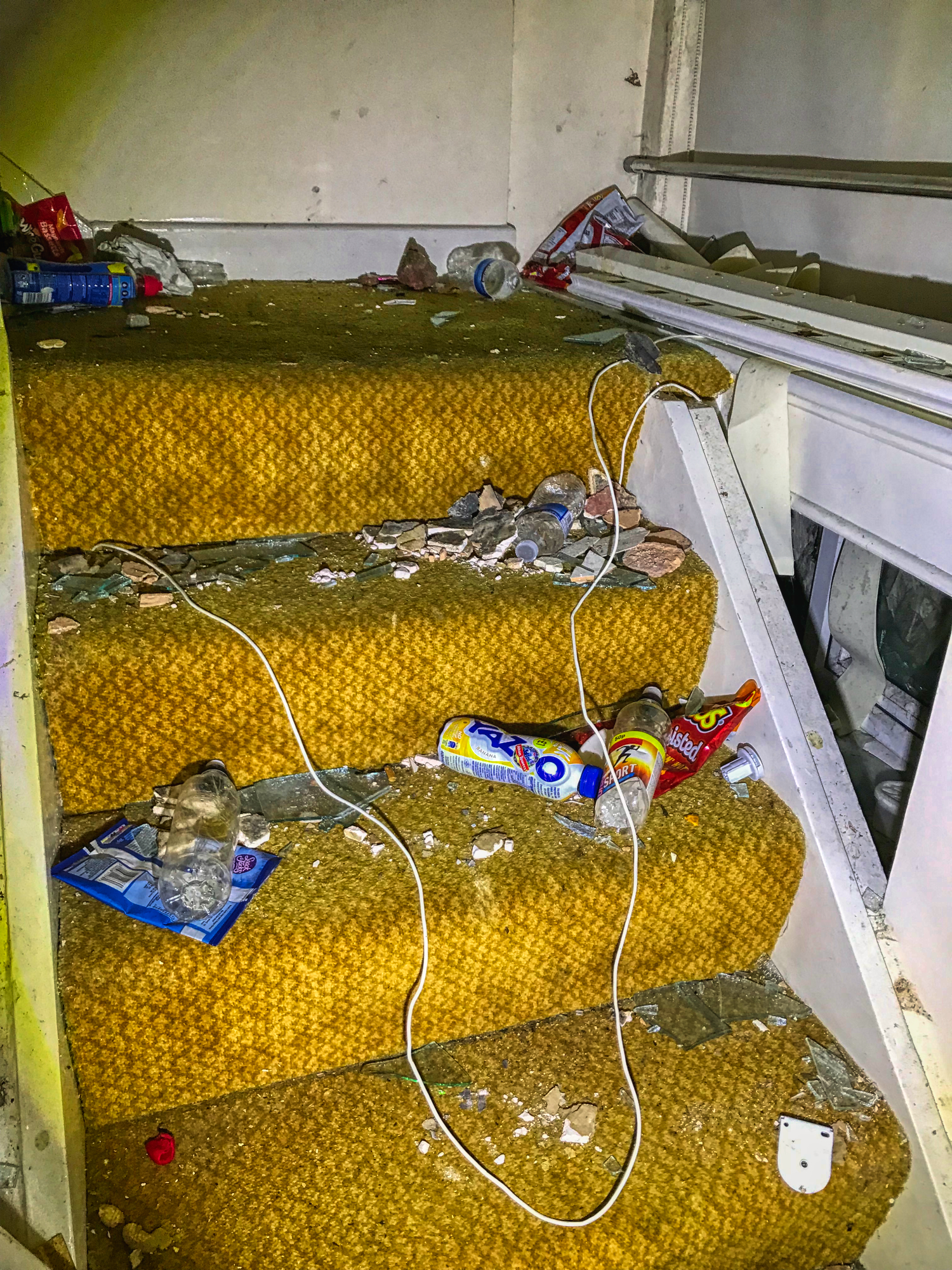 I suspect this was used as a hideout at one time. Some of the crap left behind doesn't look very old.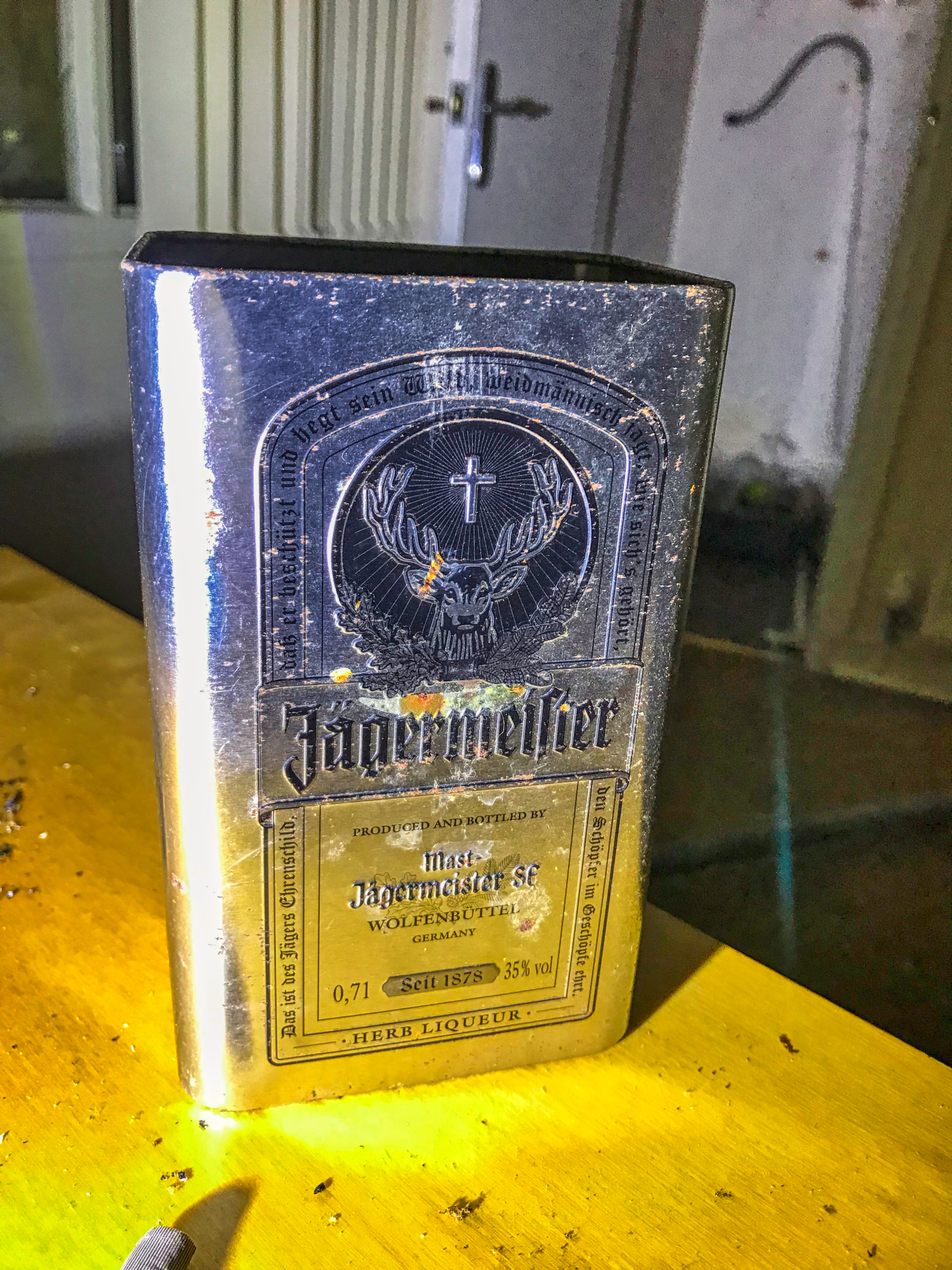 Herb Liqueur does not sound very appetising. Why not use the regular Jack Daniels if you want to get pissed?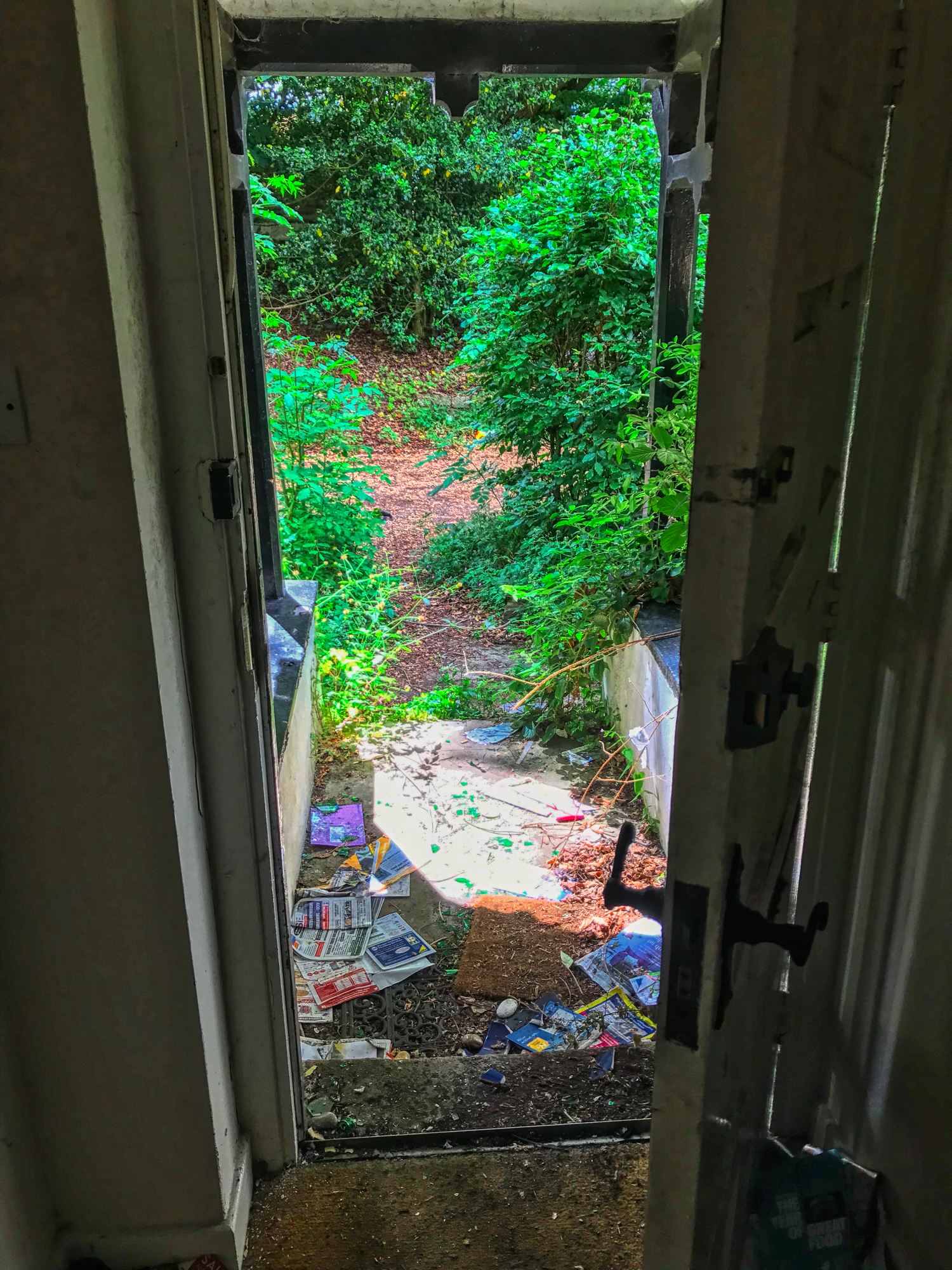 "The Gate House" is quite salvageable and would make a great house for… erm ONE person.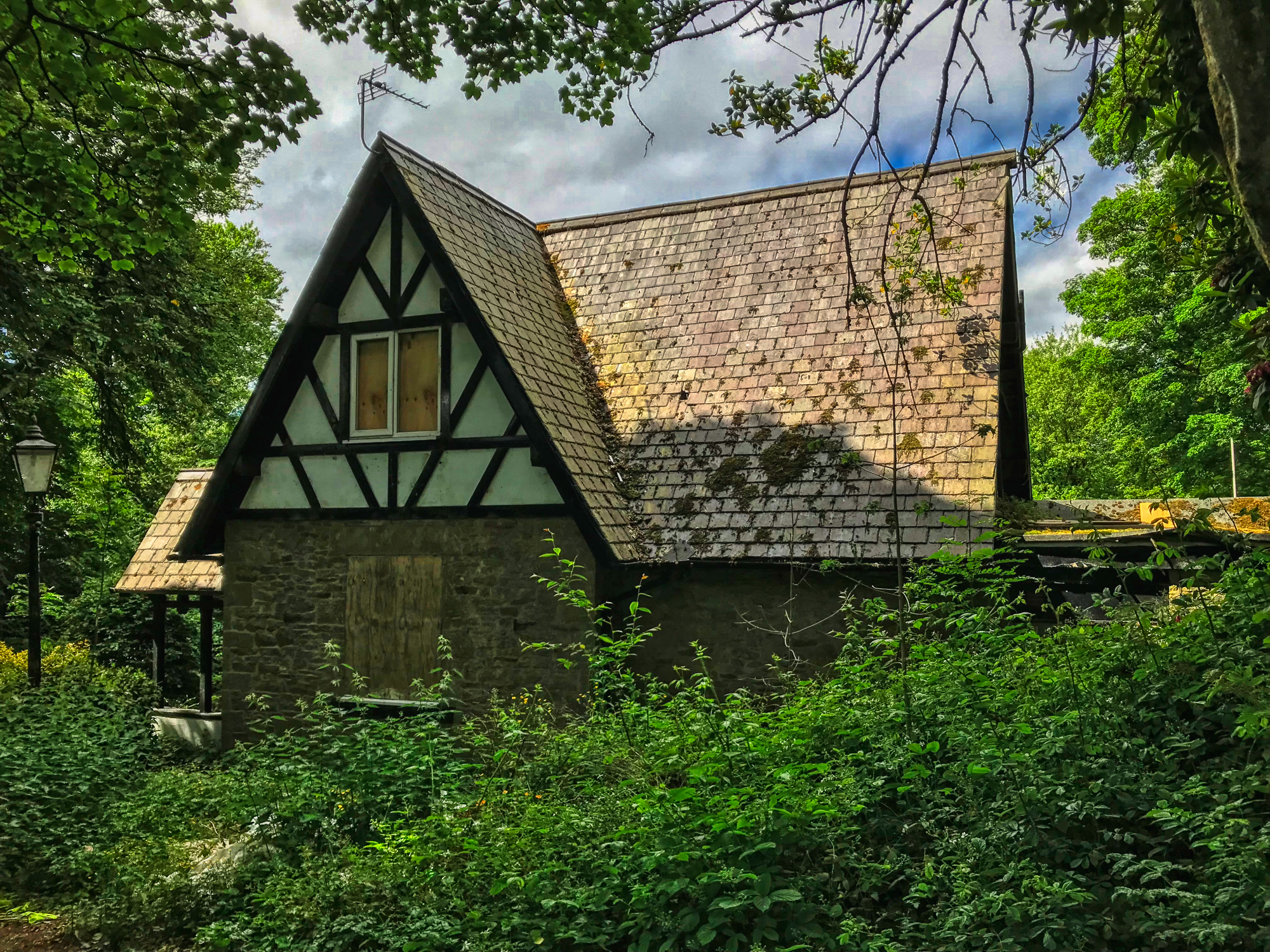 One Bedroom is probably too small for anyone else. Realistically you would not think that looking from the outside. We closed the front door quite firmly hoping it would jam, and left.

Do you like posting your Urbex content and photography for FREE on Facebook and YouTube? I like to get some form of reward for my work and every time I create I do just that. Take a look at The Urbex Community on HIVE.
If you want to keep creating for FREE then ignore what you are reading. If you want to be like me and gain something other than BUGGER ALL for your work then click here and learn about posting on the HIVE blockchain.


All my 'Tales' content is easy to find on my personal website:
'Tales of the Urban Explorer'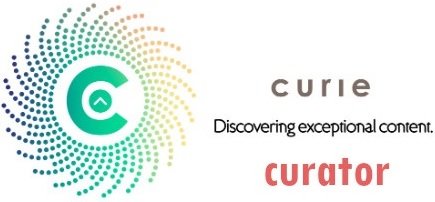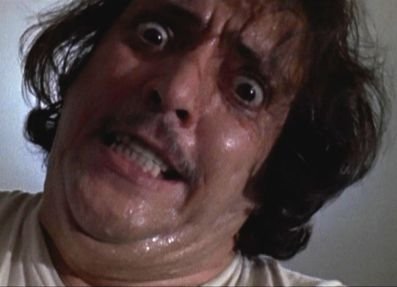 If you found this article so invigorating that you are now a positively googly-eyed, drooling lunatic with dripping saliva or even if you liked it just a bit, then please upvote, comment, rehive, engage me or all of these things.
---
---