An Experience With Dave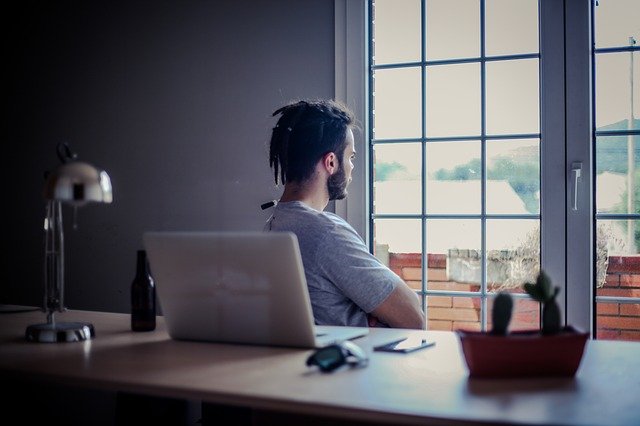 ---
---
Hello there!
Could you please help me with a link to the business group?
Yeah sure why not? Dave responded.
Deep down, I was a bit happy he didn't turn down the offer.
I knew he would be needing my digit to be able to send me the link to the group but I just couldn't give him my number like that without him asking for it.
And fortunately, Dave asked for my contact so he could send the link to my inbox.
I quickly read out my digits to him awaiting his message.
Yes, right there at the meeting he sent me the link including other documents requested of him.
I thanked him and maybe I tried to smile too but Dave wasn't giving me the attention.
He looked rather straight with no beam of smile whatsoever, a little scary too.
I wondered for a moment why he was like that. I guess I was happy for nothing, having my contact changed nothing, or better still, it was of no use to him I guess.
We never talked nor texted since after the first meeting. Slowly I forgot all about meeting Dave or what such a person even looked like.
Little did I know that Dave will return for another business trip. I thought I would never see him again after the first time but fortunately, I did but there was much difference.
To make matters worst, he pretended not to have known me. We neither greeted each other nor exchange pleasantries. And that was a conformation on my part that Dave didn't care any less if I was around or not, technically it was none of his business.
I understood quite well if I must say, and from my understanding of people and life, I made up my mind to also erase him out of my memory and continue with my life and work.
---
---
Two weeks later or more, I got a text from Dave, asking where I was and why I left the meeting earlier the previous day. I was flabbergasted and at the same time confused. Could it be the Dave I knew? Why was he suddenly texting me after ignoring and avoiding me throughout the meeting and other business trips? What was it he wanted from me at that moment? Could it be he was sent to get a few documentation from me and just so he wouldn't appear awkward, he texted to act concerned about why I left the meeting earlier than usual.
It wasn't an issue though, I didn't give him a concrete reason why I left at the time I left, after all, I didn't think I was obliged to. We only exchanged a few words and things got back to how it was, or could I really say it was?
We started talking more than usual. I can't tell if it was deliberate but things were taking a different shape and I couldn't say I liked it or hated it either, I just went along with the flow.
Dave and I became a bit close for some reason, looked out for each other, and friendship was built.
Nothing special happened but something different kept happening at every open conversation. We talked at length most times and sometimes late in the night, we discussed about work mostly and how to improve one's life.
I realized Dave was cool after all and he had reasons for acting the way he did before.
Another experience to justify the adage "Never judge a book by its cover"
THE END!
Still your baby girl ;)
---
---
To my faithful readers and wonderful sponsors, my heart goes out to you guys. Thank you for making my journey here a fun-filled and exciting one. Thanks for trusting and supporting my work too. I pray that God bless you all real good :)
---
---
             22 November 2021
                   @
                 Monday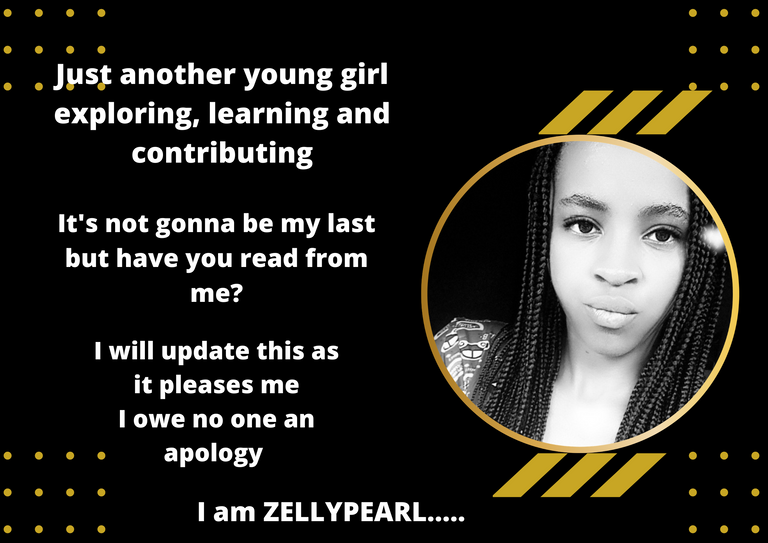 ---
---