The New face of sportstalksocial.com: 50% Tax for non-natives: Implications on token Price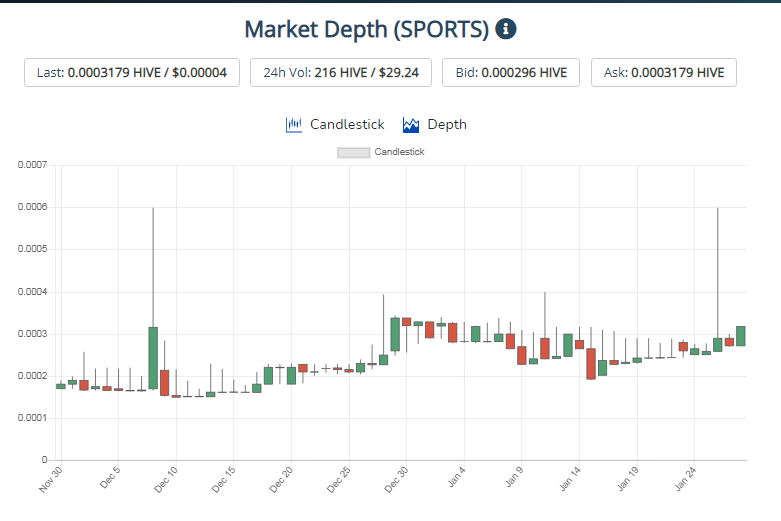 It was surprising to see SPORTS/HIVE exchange ratio jump by over 2.5x two days ago to 0.0006 HIVE per SPORTS, yet less than 5 million tokens were purchased. It again showed how empty (in terms of quantity) the orders are up to 0.01 HIVE per SPORTS rate. Indeed, there are less than 300 million SPORTS tokens in liquid form (in all) and less than 100m are in the exchange. Thus, there is the high probability of keeping the token price conveniently at 0.01 HIVE per SPORTS if a little above $2 is deposited to buy.
Everything that made SPORTS gain value over the last 6 months were mere speculations but now its exciting to see some tangible development begin to roll out in the Sports Talk Social (STS). Thanks to @Patrickulrich for winning our trust once again as per the better future for SPORTS token. Just few days ago, the Archon governance model was adopted in the STS tribe and the first proposal has been submitted. This proposal seeks to introduce a 50% tax on non-native sportstalk posts so as to create more sinks to burn SPORTS token.
I would like to propose that SPORTS adopt this same implementation and begin burning 50% of author rewards from posts that do not originate from the SportsTalkSocial.com application. Curation rewards are unaffected by this change and still earn the same amount. - @Patrickulrich
By this proposal, the much of SPORTS that has been dumping in the market would drastically reduce. Reason is that most amount pf SPORTS dumping are from users posting actifits who earn SPORTS as a second token. They mostly do not want to power-up nor build their SPORTS bags but wpuld gladly dump them in the market at any price. A few users who use https://www.sportstalksocial.com/ are dedicated to building for the future.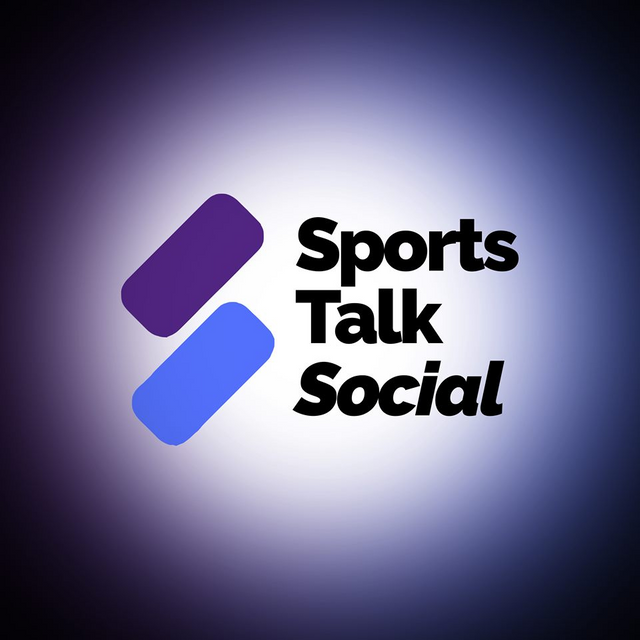 Should the proposal (which has so far pooled over 20% GP vote from SPORTS stakeholders ) pass, it means that 50% of SPORTS earned by actifit posts would be sent to null thereby reducing the supply of the token drastically. This would allow for more users who need SPORTS to use the native frontend which has other benefits including:
To help drive additional eyeballs to increase the benefits of advertising on sportstalksocial.com
Encouraging the use of the main site is for search engine optimization reasons. By this, it means that the site that originates content is the authority for that content.
By pushing content to SportsTalkSocial.com we will be hopefully increasing search engine traffic to the site and in turn increasing the number of potential users the site can bring in. - source.
Already, I have my eye on the alexa ranking for sportstalksocial.com to see the positive response that would follow these unique changes on the STS tribe. As noted in the below screenshot, STS ranking drastially reduced in November when it seemed nothing new would ever happen in the tribe. It had a little spike in January 1, 2020 when the 50/50 author-curator reward split was working well. It later retuened to its latent state until two days ago when the proposal announcement was made.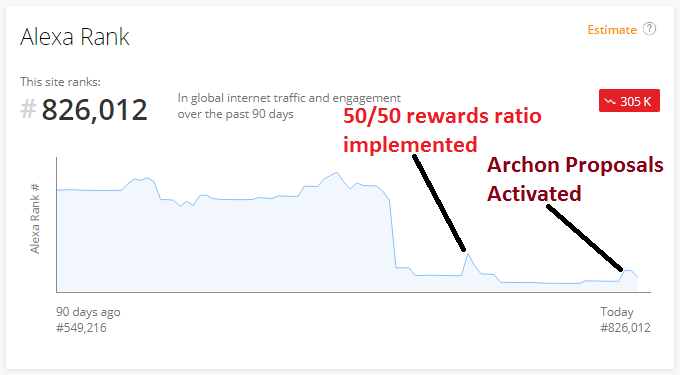 In face, engagement has improved in the community in the last few days and I hope it continues as this 50% tax to non-native post gets implemented. Already, @Cryptocandcoffee is making a huge impact with OCD curation initiative which helps native STS posts of high quality to gain OCD upvotes as much as $30 in a single blog. I hope he'll start reblogging selected posts to help create more attention and engagement.
The grand effects of these development moves on STS would be on the price of the token on the long run. Already, some stakeholders are seeking to add to their stakes to be able to hold a controlling Governance power to make some tangible impacts on choice projects.
I imagine that soon, we have wSPORTS with @fbslo's opensource code and many more independent innovative developments that would create more sinks for SPORTS. I also imagine that once LEO's microblogging projects emerges, STS could also have a way to link and then it would compound to some huge effects.
I see a huge potential lurked in SPORTS token as long as it is powering a crucial sector as sports with the highest patronage world over in terms of content. Time would heal everything. Help push this proposal through and also create your innovative proposals so we can get SPORTS to a whole new level.
Posted Using LeoFinance Beta
---
---