Why is so dificult re-educate your breath?
It has been many years since I came to know the concept of Pranayama and its benefits. I was just a young man engaged in studying on my own the potential of yoga for postural, muscular re-education and also to immerse myself in the oriental world of meditation and the teachings that Vedanta and all its variations and lineages could pass on to me. But, even though I followed for many years with a daily practice of yoga, and a mental education of the basic principles of how to take care of my own body and health, if there is something that until today is a challenge, that thing is breathing.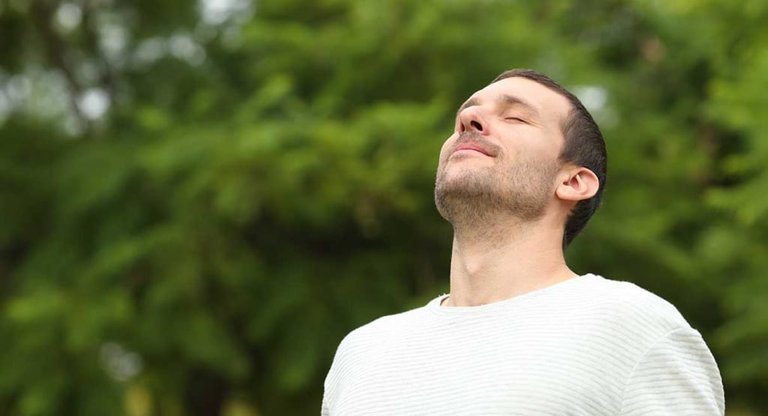 source:
It is amazing how easy it is to lose attention to conscious breathing, and worse, it is amazing how our unconscious breathing tends to be flawed and inefficient in keeping us well. I am not judging the natural breathing mechanism that has given us life for all these millennia, that is not the case! But, anyone who has spent their time observing about breathing, knows how sharp the sharp change that occurs in times of stress, tension, or any other day-to-day difficulty is clear. However, here it is worth remembering that we are living in the post-modern era, in the epicenter of chaos and stress. Modern life is nothing less than the trial of our flesh so as not to succumb to the weight of our own social and technological development. Even here as I write this text, I feel my muscles contract with the cold wind that comes in through the window, and I realize that my lung is only using a small percentage of its capacity. I absorb all the air I am capable of and feel them inflate like when we stretch and feel muscle parts that have not been used for a few hours.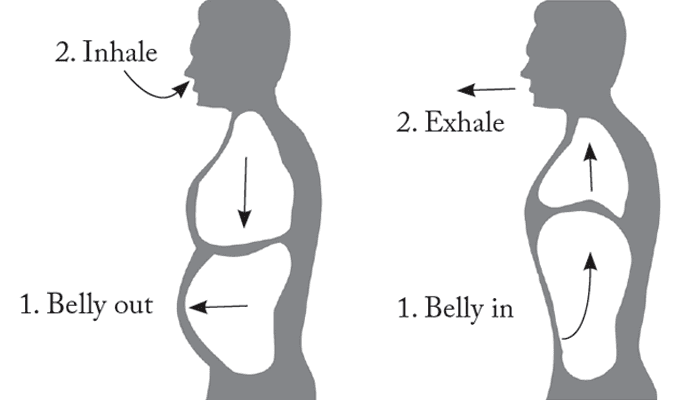 source:
The awareness of your body, and especially your lungs, and your ability to generate energy, to absorb this pranic fuel from the air, is at least underestimated. This turn of the year was not easy for anyone, I know it well, but I must say that I had a difficult time with my first real panic attacks, and if there was something I learned that helped me a lot (apart from the fundamental existence of SOS drugs such as the controversial ones) benzodiazepines) is the importance of conscious breathing and numerical counting to even ensure that your attention is there and is not jumping into imaginary paranoid problems. It is difficult for us to accept that perhaps a headache, a physical exhaustion, a lack of focus, may just be a lack of oxygen! Has anyone tried to follow a guided breath like Wim Hoff's? Is it absurdly incredible the potential for it to oxygenate our blood and put us in an almost numb state in energy waves, and Stanislav Groff's holotropic breath? There are so many possibilities. And yet we are bound to forget to observe ourselves and constantly remind ourselves that we must focus on full, diaphragmatic, intense and energizing breathing.
A few days ago I started to write in my hand: Breathe!
I'm honestly thinking about tattooing this. Why who knows like that. Looking at my hand every day and seeing that sentence, it will be easier to indoctrinate myself, until, who knows, one day, it will be as automatic as walking, or swallowing saliva. But wait! We do not walk well, we have several failures in walking, and swallowing saliva? Well, it seems to me that even that we can do it the wrong way by forcing the wrong muscles ... Oh my God! And now?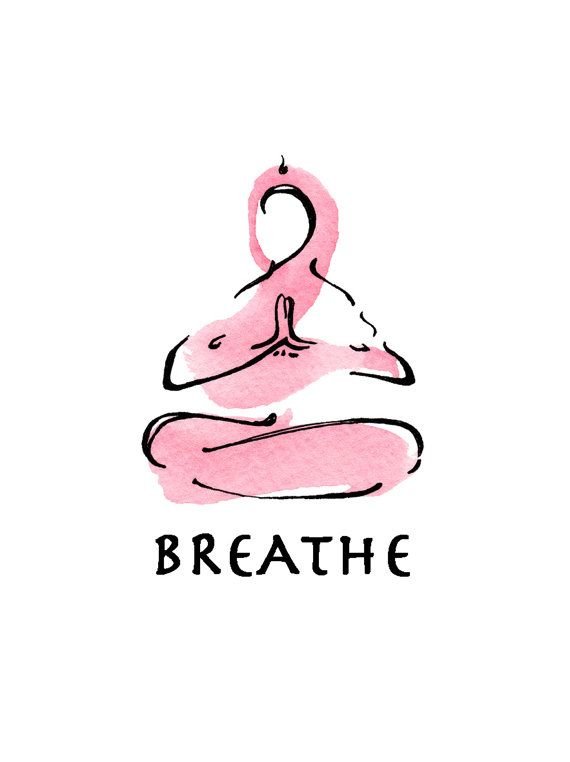 source:
I hope you enjoyed the text, I hope to bring you more relaxed content but with sincere questions about our relationship with health and nature, about our connection with everything around us. Thanks for your attention and vote!
Thomas Blum
---
Posted on NaturalMedicine.io
---
---