A picture is worth More than a thousand words:Forgotten!!!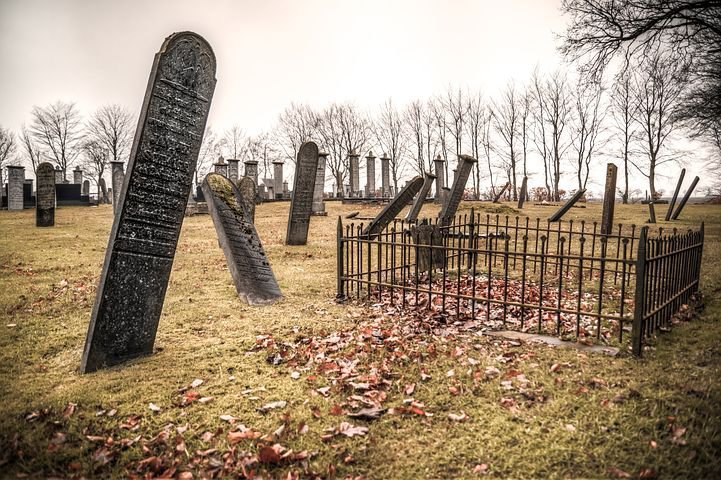 A cemetery is not a really sad place to visit, though maybe dreadful with all the rules of not touching a headstone or standing on the gravestone to avoid damage.
Death is an abyss with immeasurable depths and when once a person is dead, he or she stops breathing, is long gone and doesn't recognize anything happening around.
Death with its cold hands snatch both young and old and when they are buried, we tend to forget their existence except when relating to things of the past those people once did.
How lonely the graveyard is, filled with gloom, loneliness and leaves to cover up memories and graves of people's loved ones.
A cemetery is also a place of history. If one could gather the courage to walk through each line of grave reading each inscription a tombstone holds he or she would leave there with a quite useful amount of knowledge and of course fear at the same time except for those who got joules for crazy things.
The stones set up on every grave is an architectural design which signifies something. Some stones are those of fallen heroes with historical inscription on them to aid knowledge.
Wrought iron fences are being used to protect the grave of a very special loved one who passed away in short notice and also to avoid unwanted visitors trespassing.
Tombstones which have stood for over fifty years tend to fall slowly to the ground due to forgotten memories or abandonment by the family of the deceased.
@wongi join in the fun.
---
---