The Matrix | Mr Smith Effect
Blue Pill, Red Pill


Do you believe in collective consciousness? Do you believe that we are all connected? That we live in a world, far from each other, and still have the same thoughts, the same experiences, the same situation.


I refuse to believe that we are just some Thinking ape, and has no higher purpose. We live in a world where our leaders confuse us, divide us and denies our truth.


---
The Matrix
If you have watch the film Matrix You must be confused how some people think deeper into it and tell us a story of the world we are living in.


The Mr Smith Effect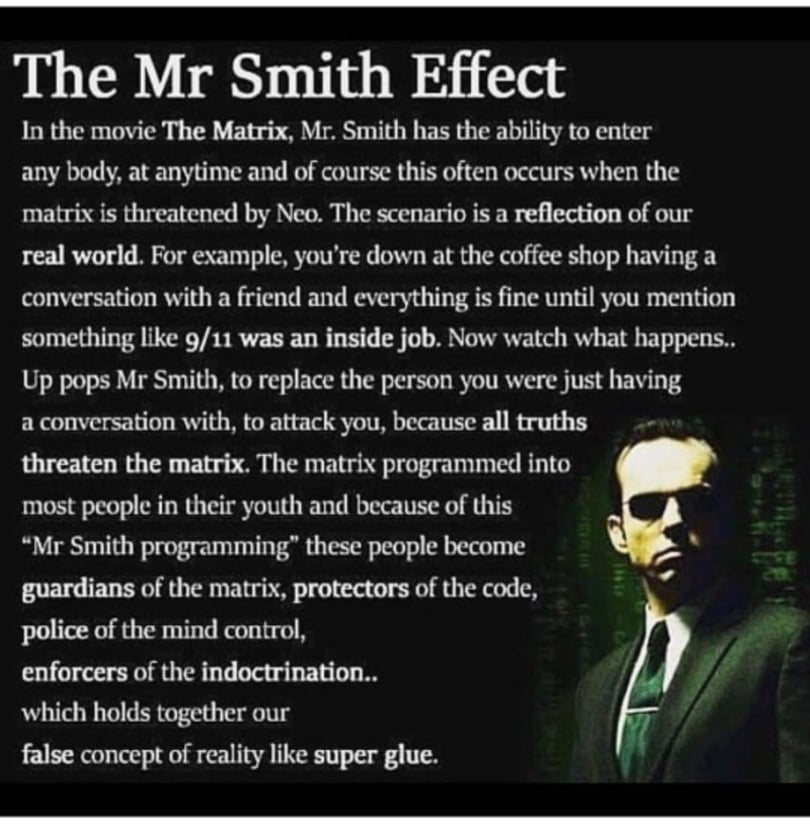 Posted using LasseCash
---
---