A Deep Dive into PulseChain and PulseX - Revolutionizing the Crypto World in 2023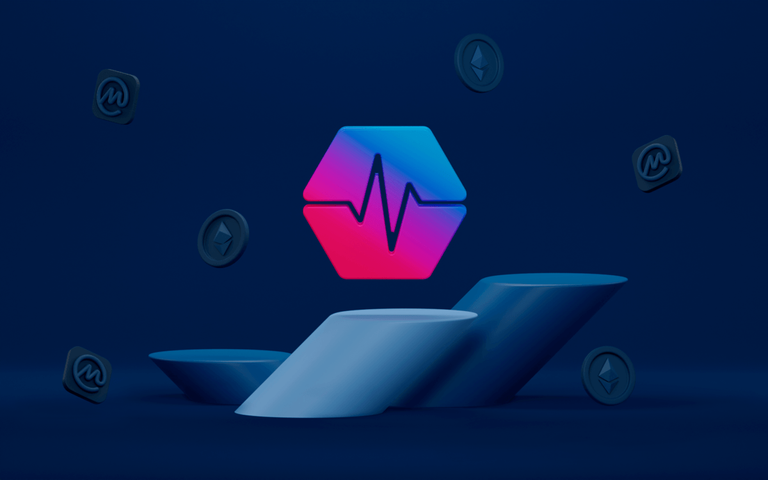 PulseChain and PULSEX are some of the popular topics in today's crypto world. PulseChain solves some of the main problems of Ethereum and provides a better user experience to individuals around the world.
Moreover, both projects went live on May 13, 2023, with new features and upgrades, creating buzz between many crypto spaces and the Web 3 community. Pulsechain had a skyrocketed start, having burnt over 3 billion tokens in the first 12 hours only.
In this article, we will be discussing Pulsechain and Pulse X in depth. Without further ado, let's dive into it.
What is PulseChain, and how Does it stand out?

PulseChain is the fork of the Ethereum blockchain, and it was developed by Richard Heart. He is also the founder of HEX and ERC-20 token on Ethereum. A fork of blockchain means an improved version. Therefore, PulseChain is a powerful alternative to Ethereum and a copy of it. According to its founder, Richard Heart, it is the world's largest free airdrop, offering ETH users a free copy of their tokens and generated NFTs on the Pulse network.
Furthermore, one of the reasons why Pulsechain has become popular is because of its fast processing, cost-effective, and more efficient than Ethereum blockchain. It also has a faster block time of three seconds, 12 seconds faster than Ethereum.
The chain also employs Proof-of-Stake and deflationary mechanisms, making it a robust chain worldwide.
Pulsechain Token: PLS
There is also a Pulsechain native token known as PLS. The holders can use the PLS token to pay transaction fees on Pulsechain, create decentralized smart contracts, and have the privilege to participate in governance for the improvement of this project.
The users have to participate in a sacrifice space to get PLS tokens, where they must donate any cryptocurrency or fiat currency. More sacrifice means more PLS tokens. Additionally, PLS holders can delegate their tokens to the validators to earn a portion of the fees.
What is PulseX Crypto?
PulseX is the decentralized exchange of Pulsechain, which is the replicate or fork of Uniswap. It allows the users to swap any ERC-20 token or NFTs on Pulsechain. Every time you swap tokens through PulseX, it burns a portion of fees, decreasing the PLS token supply.
PulseX is the the world's largest yield farm, it allows you to earn yield by providing PLS or PRC-20 tokens as liquidity. PulseX is also much cheaper than other DEXs, with only 0.3% on all types of trades.
PulseX is not much more risky than Uniswap and provides a vital way to earn predictable profit on your cryptocurrencies without being vulnerable to any type of scams. In addition, it has an impressive market cap of $1.5 billion.
Tokenomics of PLS (Pulsechain Token)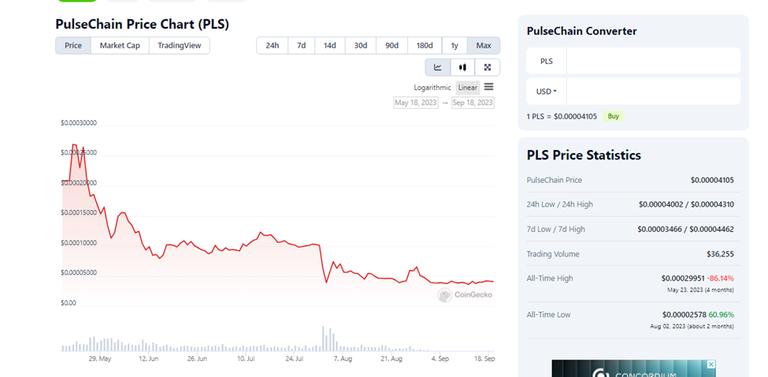 At the time of writing this, the price is $0.00004143, trading at a discount of 86.14% from its all-time high. However, the daily trading volume is only $36,255, not an impressive amount. It has received a substantial growth of 60.80% from Aug 2, 2023. The total supply of PLS tokens is 135 trillion.
Posted using LasseCash
---
---