MY APPLICATION INTO THE NEWBIE INITIATIVE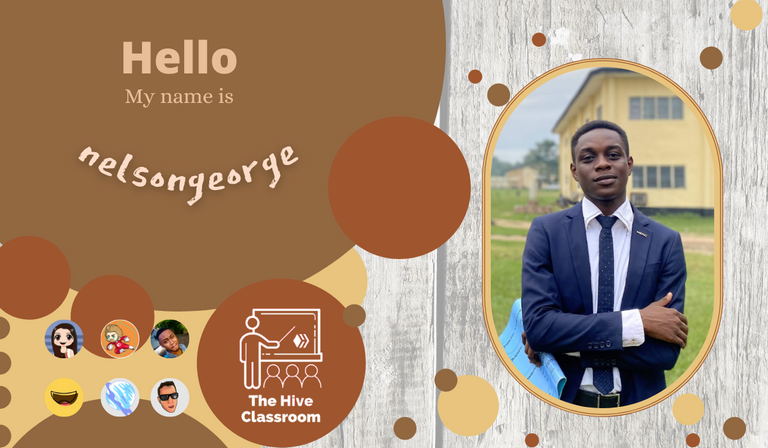 Hi Hive, I am Nelson George and this is my application for the newbie initiative program, for most of the newbies here that haven't heard of this, here's a quick link to find out more.
https://ecency.com/new-bie/@newbies-hive/newbies-initiative-application-now-open-2022-first-eddition

@chincoculbert would not shut up about me applying to join the initiative, I have to give him credit, he helped me get a clear understanding of what it entailed and for that I'm grateful. Another shout out to @projectmamabg for the badge.
I want to grow on hive, this initiative is an opportunity for that and I wouldn't want to miss it. I can't lie, it was real discouraged after making my introduction post because of my slow movement on hive but I'm not one to give up that easy. @chincoculbert asked in his application if we were ready to put in determination and consistency, well my answer is yes..a hundred percent.



As I currently make this post, my reputation is at 47 and 6.418HP. I'm going to grow. I can only admire the little beginning for now, baby steps.


Why would I want to join the initiative?
I love hive, I love how people are really engaged and interested with what you post here. I want this to be my safe space, after all the hassle of the day, I want to turn to hive to trust I'd find peace here. And so I want to grow here, this initiative is the boost I need.
I have little knowledge of how the Hive blockchain works, wanting to know more and joining the initiative is a step in the right direction for me, I consume knowledge like its nothing so this is the perfect chance for me.


I don't have a particular genre for the things I post here, if it comes to me, I write. I'm big on reading books and watching movies so I've been writing stories and things that happen to me. Trying to set of my room so I can start posting my music covers here, I'm real excited for that. I have a lot to learn and learn I shall. Met some good writers here already like @iskafan, pretty great content from here, I'll definitely pick up a thing or two.

I'm thankful for this initiative and being a part of it would be a blessing. I hope y'all have a good night
---
---