I've Increased My Alien Worlds Income Potential.
I few days ago, I started playing a game called Alien Worlds. Even though it is not on the HIVE blockchain, it is still a game in which you can earn crypto, so I thought I would check it out. You can learn more about the game in my original post here. After a couple of days of earning, I have been able to upgrade my earning potential by adding some more tools.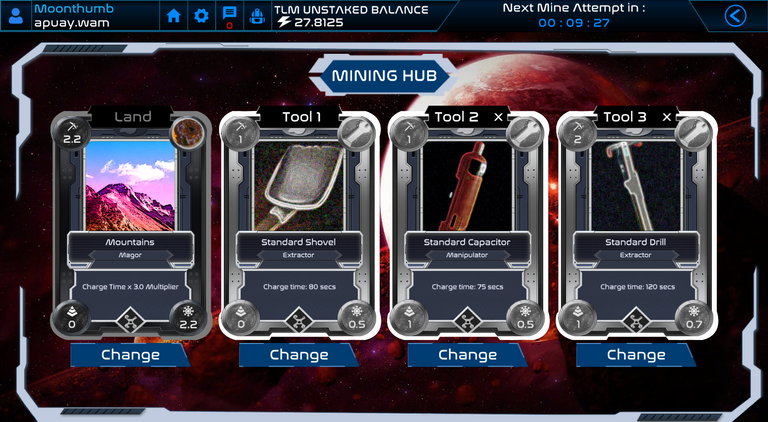 Whereas before I was lucky to earn over 1 Trilium on each mining attempt, now I generally earn from 1 to sometimes over 3 Trilium per attempt. I initially purchased a Standard Capacitor for my first increase and then added a Standrd Drill to complete my working tool set. I have also purchased a few other inexpensive cards, but since I cannot use them right now, I was able to start a secondary income from this game by staking them at R Planet. Now I am earning actively (by mining) and passively (by staking).
Also, through my mining, I have actually been able to mine a couple of NFTs, as well. Since these were cards that I cannot use right now either, I added them to the part of my collection that I am staking. There is supposed to be a game expansion soon in which these cards could be a factor, so I am not ready to get rid of them just yet.
So, if you're looking for another game in which you can earn more crypto, you might want to check out Alien Worlds. It's FREE to play.
---
---