IAAC. #87 Day 19/08/2021.
---
😎HELLO HIVIANS😎
---
Greetings to everyone on the
#HIVE
platform, and in the
#ALIVE
community, thank you for the opportunity to be able to participate. Today I continue with my #87 challenge and begin to celebrate the joy of being alive
---
Everything apparently under normality, at least in the locality, at national and international level the news do not cease to surprise us, we are still in the same place, I think we have not advanced much with respect to the health situation, the presence of the delta variant worldwide is worrying enough, although the authorities are hiding information in my opinion, I am concerned about the situation in Afghanistan for two reasons the events on the one hand and the possible spread of the disease by the conditions in which they are, can happen the same as in India to cite an example, hopefully, I'm wrong.
On the other hand, I never thought that the networks would keep me so entertained, to the point that some time ago we had a strange visitor at home which I photographed immediately, and of course, I wanted to show you the photos, it was an iguana, I had not even realized that it was a month ago that I had taken them, but because I had not edited the photos I had not uploaded them, and as I did not want to keep waiting I uploaded them without editing, that day there was someone who wanted to eat it, but someone passed by and placed it on the branch of a tree, there it was for a while, and we suppose that at night it returned to its habitat.
---
---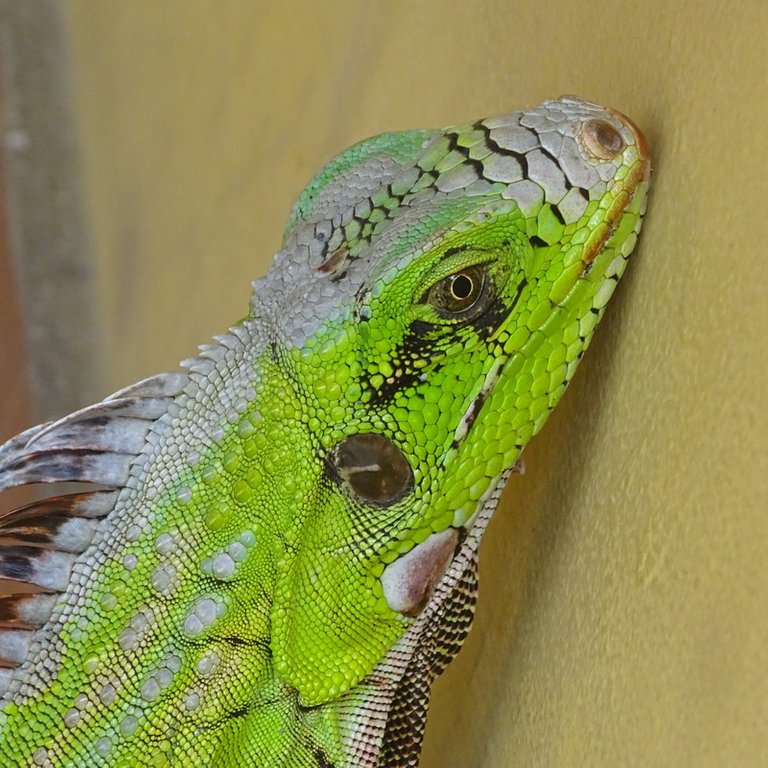 ---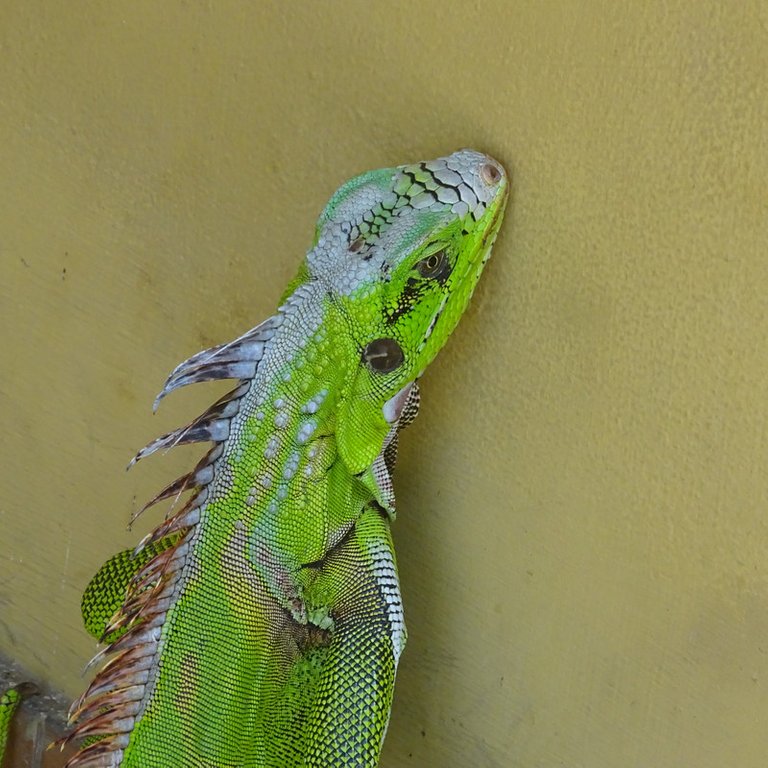 ---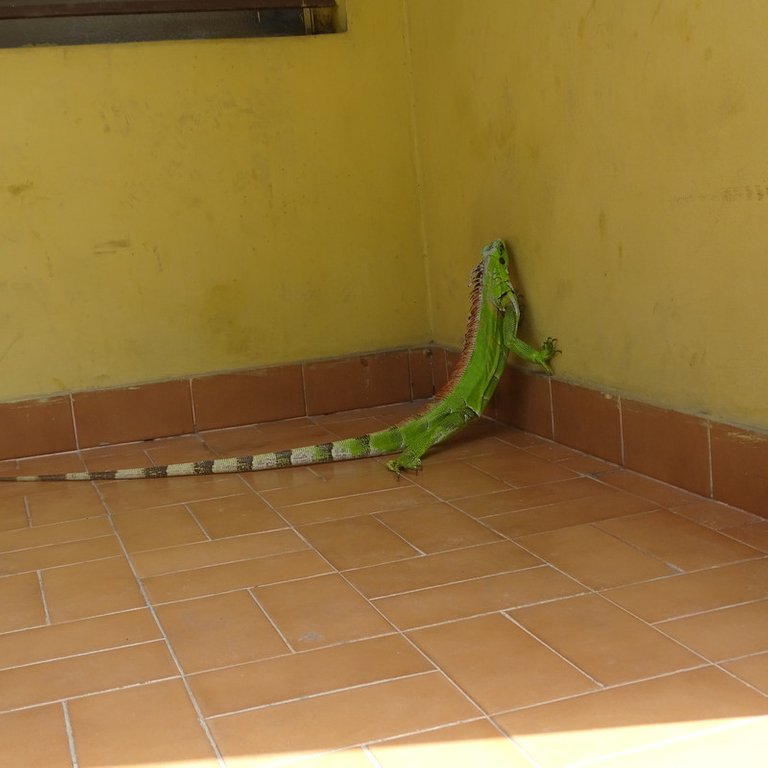 ---
---
😎 THANKS 😎

---
The picture is my own and was taken with my SONY DSC-HX400V camera, I use deepl.com translator and checked with Grammarly.
---
---
---