Rainy and windy - Evening Run
I just finished a 4.76km running that lasted about 0hh:20mm:24ss !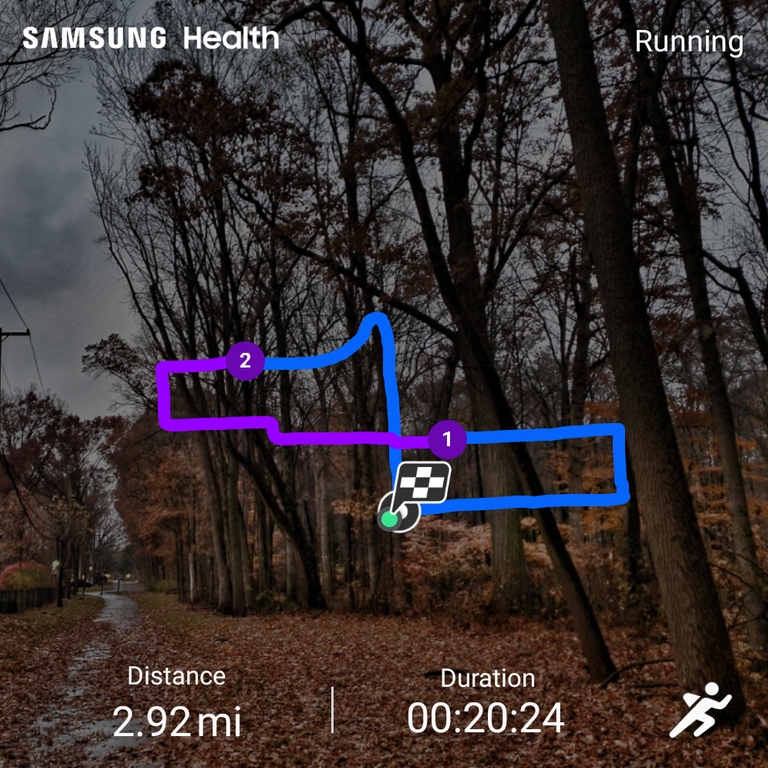 Since I didn't run for a couple of days again, I really wanted to put in a few miles today. I actually thought I would go for a slightly longer run. But as usual, I waited too long and when I finally got started, it was raining. Not just a drizzle, but a real steady, almost heavy rain, with a few mixed snowflakes. I almost gave up, but went anyways. But for sure I wasn't going to run too long, so I chose a quick route, just under 3 miles. It's very rare that I get out for less than 5k, but I just don't like rain. And even if the rain slowed down about half-way, I was completely soaked already. Good thing I thought about not wearing my glasses though.
Since I wanted to get done as soon as possible, I started a little faster, and I'm glad I was able to maintain a somewhat similar pace pretty much all the way. With a final average pace at 6:54 min/mile, this is my best pace in a long time. But the distance was so short, it needs to be confirmed on a longer run. Hopefully this week.
As far as wildlife is concerned, I have no idea. It's very possible I was surrounded by plenty of wild animals, and without my glasses, I wouldn't notice! I wasn't attacked, that's all I know.
Short work week coming, but plenty of other things to do, so we'll see how much running, and possibly biking (it's been a while) I can fit.
Till then, keep Exhausting!
Check out some detailed info at my EXHAUST page
Join me in testing out EXHAUST!
---
---