500 FREE SPS TOKENS JUST FOR ENTERING! First Goalscorer + Correct Score Comp. No 315 : 6 June 2021 - Brasil Serie A: America MG v Corinthians - 5500 + 6000 SPS Token
It appears that Caribbean islands, whilst being the perfect holiday destinations are not the greatest of footballing nations!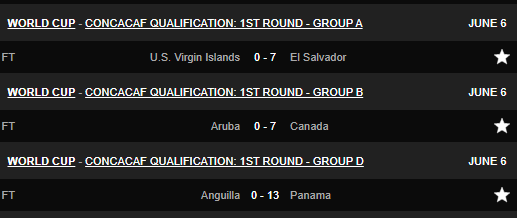 As for our game, despite the will of all the players for them to score, the British Virgin Islands managed to go one better than the US Virgin Islands and lose by 8 goals to nil! I was so close with my 7-0 prediction and like the incredible scoreline, no one got the first goalscorer either which was Brandley Kuwas! after just 7 minutes.
No matter, we will raise up the pots and go again with this game in Brazil...

There's not a lot to go on here as the season only started last week with both of these teams losing 1-0.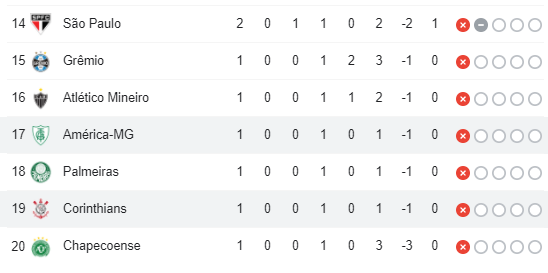 Corinthians had the worse week, losing twice to Atletico Goianiense both in the league and in the cup. America MG faired slightly better, getting a draw in their cup game and their league loss was to a very strong Athletico Paranaense away from home. They also have no injury problems, unlike Corinthians who are without Avelar, Mantuan, and Ruan which has to upset the balance of the team.
Despite the strong possibility of a goalless draw, I think America MG are going to just nick this by a solitary goal in a game where both teams have traditionally played out very low scoring games.
Prediction: America MG 1: 0 Corinthians - First Goalscorer: Ademir
Simply write the name of the FIRST GOALSCORER and the CORRECT SCORE as a comment. The competition closes 5 minutes before kick-off which is 20.00 BST.
The Small Print
In the first goalscorer competition, own goals do not count. In the correct score competition, it's the score after 90mins. Extra time and penalties do not count and the pot for each competition will roll over if there is no winner. If more than one person chooses the same first goalscorer or correct score, the prize is shared and everyone gets a little upvote! It seems I also need to add, one entry per person. Don't forget the new rule that only people with a rep of 45 or above are eligible to enter unless they have been approved. The bonus will be added to any winnings ONLY if Leeds United win and/or Man U lose and all payouts will never exceed 50% of post payout. Other bonuses paid out at my discretion.
The Winners were...
My wallet is smiling at least, but don't worry gang, appearance fees are on their way to @jersteemit, @harpreetjanda, @friendlymoose, @worktight, @iamchuks, @chrisparis, @ralph75, @pthker2010, @johnsennimaat and @evegrace

As always, check carefully to make sure I haven't missed you or made a mistake and thanks for playing along. @chrisparis , Je pense, aujourd-hui est un bonne jour pour toi! (sorry, the last time I spoke French was over 40 years ago at school lol)
Marching On Together
---
---