WHAT MAKES ME STAY IN SOCIAL MEDIA CRYPTOCURRENCY

What are the differences between social media cryptocurrency and general social media/
General social media is centralized account. Your account is control by a corporation. Your account in social media cryptocurrecy is controlled by yourself.


General social medias do not give you reward for doing activities. Social media cryptocurrency will reward you with tokens.

You can post as many as posts you want in minutes. In social cryptocurrency, you have interval time to posts.

You do not need write long words in general social media but in social media crypto, one word post is look like spam because most social crypto are publication.

The huge number of followers are the most motivation for social media influencers to do their activities. Power and level are the goal in social media cryptocurrency.
Let's discuss motivation to stay in social media cryptocurrency.
In general social media, money or earning of influencers come from advertising and endorsement. The income is based on the number of followers. The more number of followers the higher the income. Social media cryptocurrencies, do not rely on followers but on power and level. You can buy power and level to increase your curation earning.
In hive and steem, power is very important. The reward from curation depends on the power. Posters without power earn reward from vote. Voting from lower power though the account has large number of followers will be nothing to the reward. Posters like me with low power always expect for votes from whales ( name of one with high power). I may like a beggar, wkwkw.
In steem and hive most of my followers are new. I do not know them all before. It is different from my fb friends. My fb friends are my life friends. Do I really get social in hive and steem? I am not sure about that.
Talking about my motivation.
I decided to power down my steem power because recently, my posts do not get significant earning. I feel lost time to spend writing good and ori articles in steem. I prefer do some shit posts in steem. In hive, I still have expectation in leo community and projecthope. other communities are not significant for my reward. That is why most of my time and posts are in leo and projecthope.
Ori , shit and plagiarism are the same.
When I wrote ori posts, the reward is only 0.01 usd. wow that is amazing. finally, I do some shit posting and leave a platform in social cryptos.
I am sorry, I should be honest. I need reward from votes to do posting in steem and hive. I don't joke. I need money. I always use the reward for my daily needs. That's reality. I don't think to power up, even I power down my hive power because earning from hive curration is like picking dust. I try to invest in low and good future hive tokens. I hope my investment will make good money in the future. I am sorry to say this to leo community because posting in hive need energy, and time. I am also a contributor in a crypto publication. My every article is paid $10. I sometimes feel horrible when I see my $10 article value only worth $0.4 in hive. My story may be the same with other hive members. Alright, this is just my opinion you can like or dislike. thanksssss.
Posted Using LeoFinance Beta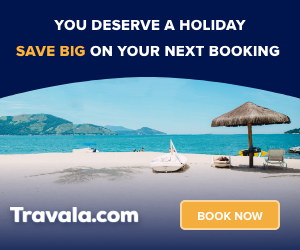 ---
---