Looking into some LBI token issuing tokenomics
Authored by @silverstackeruk
Hello, LBI'er's and welcome to Friday post. Today we are going to look into how LBI token issuing is going, the LBI token price increase in Feb and a few options we have for trying to hit the 250,000 issued mark. First off, having already issued more than 200k LBI's is an amazing feat in itself, way more than we ever thought.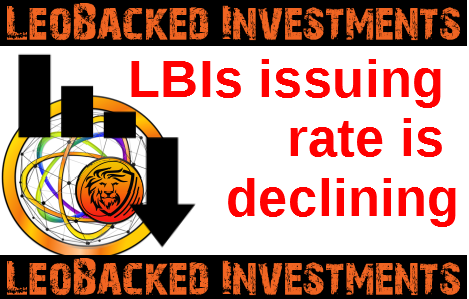 I mean maybe 250k was our top-end guess on launch but that would have been after 1 year, not 6 weeks. Most people that are going to buy in big have done so already and many others will have hit target amounts they set for themselves. We currently have 50-400 LEO coming into the account every day for new LBI tokens, this is not a large amount and most days int he past week, trading volume on the exchanges has been higher. This is normal and put of the process, people's bags are filled. We have 2 tricks up our sleeves to help give a final push at issuing a few more LBI tokens in bulk.
1 - Hit the exchanges for a week
Last week of January
This is a tricky one as we need our sell price on the exchanges to be sorta pegged to LEO but we can't do that, it can be done but im not on that level. This is why we issue LBI directly to ensure each LBI token is backed with at least 1 LEO. Now we have a small cushion of around 4000 earned LEO POWER meaning if we issue a few LBI's for HIVE and get a bad deal cause LEO jumps 10% against HIVE, it's ok and we can absorb that.
1 week is not a long time but I dont think LBI directly issuing LBI's on the exchanges will have that much of an impact as it's already very active. At the time of writing, the past 24 hours of transactions were $112. If we sell a few thousand, I would be very happy.
2 - Accept wLEO for LBI tokens
Starting February
We have been very good so far this month and stuck to our plan of powering up 100% of earnings. A lot of people are asking when gaming? when wLEO LP? when miners? when this? when that?. Everybody has to chill the fook out and relax. Rome was not built in a day and things take time. Slow, boring, consistent but always increasing in value.
With that said, we are halfway through the month and should maybe pick something to wet our whistle come February. The wLEO LP is, of course, the 1st natural selection for us to get involved with and exchanging LBI's tokens directly for wLEO is a no brainer.
Going off the topic of issuing tokens, I'll quickly add in here that when we start accepting wLEO, we will be holding back some of our weekly LEO earnings to build a pot for investing into the wLEO. Little and often does not work with ETH fees so saving up for a few weeks to go in harder and less frequently is the smarter play.
These 2 things might help us issue a few LBI's in bulk
I understand that people are holding on to LEO hard at the minute because of the 2 airdrops so the dip in issuing tokens has maybe something to do with that but I think it's mostly because investors have what they want.
LBI token price increase in February
Ok, most of you that read daily are few posts a week will be aware that we locked the LBI token price to 1 LEO for January to offer smaller token holders a longer time to stack up more LBI's before the price increases. Not everyone hundreds/thousands of LEO laying around and many token holders have bought LBI's as they earned LEO.
Sadly the issuing price will need to increase as the token is worth more. Right now we are issuing LBI at a discount. Here are some ballpark figures.
LBI has 200k tokens issued and a LeoPower balance of 204k (200k from token sales and 4k earned)
Each LBI token is worth 1.02 LEO
Mrbigballs slaps his lad on the table and buys 200k LBI's for 200k LEO
LBI has 400k tokens issued and a LeoPower balance of 404k (400k from token sales and 4k earned)
Each LBI token is worth 1.01 LEO
Mrbigballs just made a 2k LEO profit in a few seconds by cutting every issued tokens profit by 50%. Yep, that's right. LBI tokens are discount by roughly 2% when issuing them for 1 LEO each. Get them at a discount while you can because when the price increase's, there will be a small premium to pay as the LBI price is always increasing and will always catch up to the increased issuing price. LBI grows about around 0.5% every week based on its curation and content earnings against it's LeoPower balance. In 2 weeks when the token price increases, the LBI token should be worth close to 1.035-1.04 LEO. If this is the case, the LBI token price will increase to 1.10 LEO each. We could go with 1.05 LEO, after 2-3 weeks, we would be needing to increase the price again. I would estament that LBI tokens will have an actual worth of 1.10 LEO each within 3 months from now so going straight to up 1.10 makes more sense. Also, changing the price too often confuses people.
Ohh, sorry I forgot the say. The token price increase will happen on Thursday the 4th of February. So any LEO sent to the @lbi-token account after the 3rd will receive LBI based on the new price.
LBI token hard cap
As said before we will continue to issue LBI tokens as long as we can issue decent amounts. Using the exchanges daily volume as an indicator. There will come a time within the next few months when hard capping will be needing to be decided. As with everything, we have many options. Some people will push to the hard cap, some will push to continue issuing tokens but we might have a 3rd option, sorta like having our cake and eating it too.
The 3rd option would be a limited hard cap, im sure there is a proper term for it, but im gonna call it a limited hard cap.
Let's say we have 250k LBI issued and we decided to cap it
We stop issuing tokens, send 100k LBI's to a holding wallet and burn the rest.
Every year for the next 5 years, we release 20k LBI tokens for sale letting new people that are yet to sign up to HIVE and LeoFinanace get involved. Could be 50k for 2 years, 10k for 10 years, whatever. That's the 3rd option.
Round up
LBI tokens to be sold directly on LEO DEX and Hive-engine for last week of Jan
Starting Feb, LBI will accept wLEO as a form of payment for LBI tokens
Starting Feb, LBI will be holding back 30-50% of LEO earning for 3-4 weeks to make a wLEO investment. Ballpark target = $500 would be ideal for 1st time
LBI token price increase on the 4th of Feb
Hardscaping the LBI token will need to looked into within the next 3 months.
That's all I have for you guys today. As always well done for reading through all that, I hope you understand a little bit more about the LBI project and where we are headed. Screw it, here's 2 unclaimable, non-transferable, no cash value thumbs up tokens. Enjoy those and as always, questions and comments are welcome below.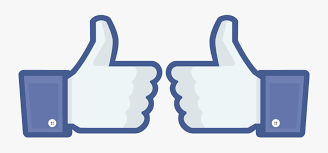 Have a great weekend everyone, earning report coming tomorrow.
Posted Using LeoFinance Beta
---
---