XEN up 75% tonight

I woke up to a green candle that went up 75%.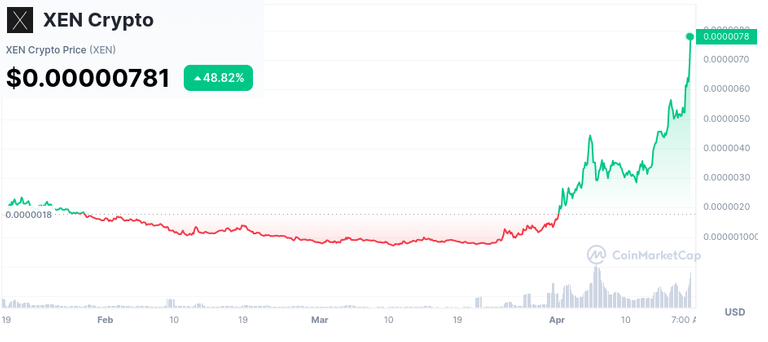 I told an old friend about it just some days ago and now he has FOMO on XEN.
This is only the beginning. Minting is very profitable right now. Moon parties and fenix around the corner.
I am XEN.
You heard it here first.
/Lasse Ehlers
Posted using LasseCash
---
---