XEN up 100% in a week, just the beginning!

Had you listened to me then you had made profit... I was posting about XEN lately and 10 days ago I ask: "Is XEN in trend reversal?" and 3 days later I pointed out that XEN went from inflationary to deflationary, now we see 100% gains in one week!!!
AND THE BEST OF IT ALL?
This is just the beginning. I bet we have seen the bottom for XEN and we are pretty much going up from here.
I do (STILL) believe that XEN is the best cryptocurrency product ever.
You found yourself a winner!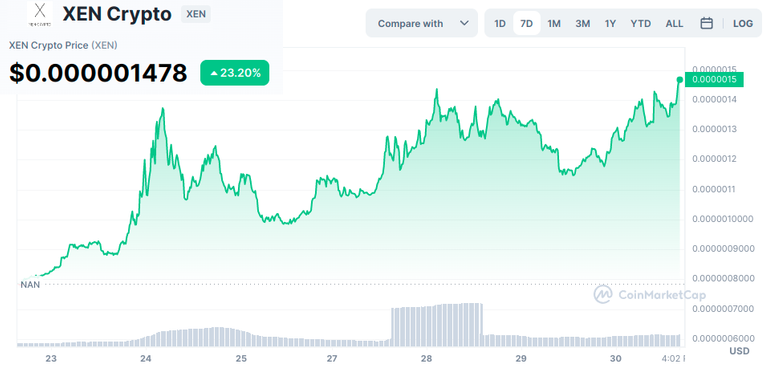 DBXEN was launched about a week ago, its a 3th party product where you have to burn XEN to participate. People has been doing that a lot.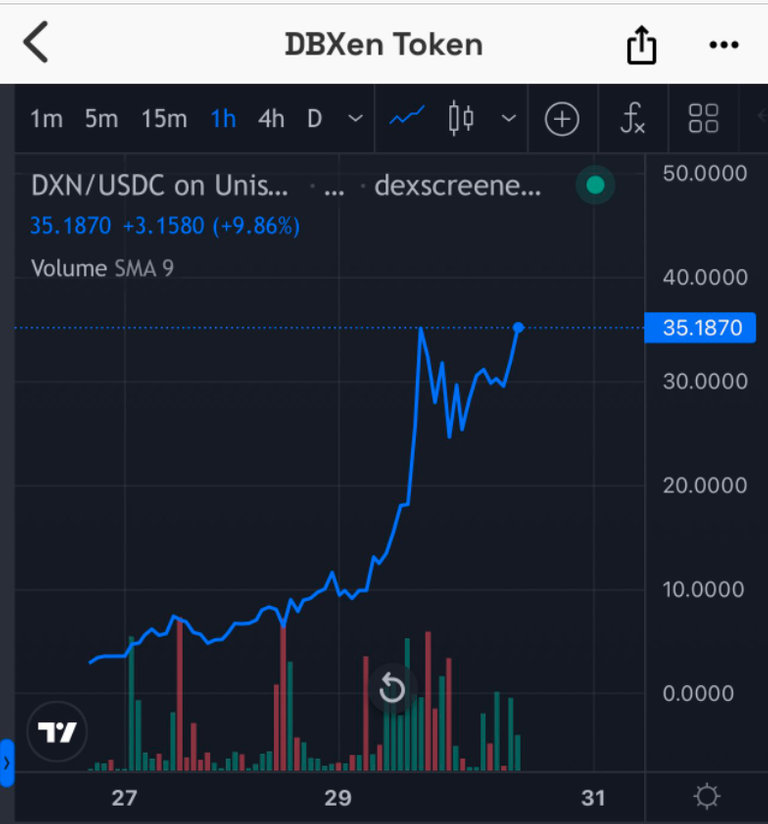 The ideas of XEN is many, but one of them is that there will be 100s or 1000s of projects/products build on top of XEN with burning, making it a vibrant ecosystem.
FENIX is another 3th party product coming out in 2-4 weeks, you burn XEN and get FENIX and can stake it like on HEX but without the OA.
X1 MOON PARTY AUCTION will come this year and the launch of X1 next year.
XEN IS THE WINNER, sell your shit coin and join the party.
You heard it here first.
/Lasse
Posted using LasseCash
---
---