Xen moon parties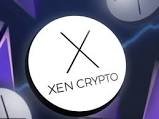 Xen moon parties going to be a historical event.
Its launched this year. You burn XEN or XENFTs in an auction, that runs every full moon, ones a month, for 12 months. To keep your share rate high, you need to participate in all 12 auctions or you get diluted.
Are you ready for this historical event?
/Lasse Ehlers
Posted using LasseCash
---
---