PUPPY 50% UP - how is your "stuff" doing?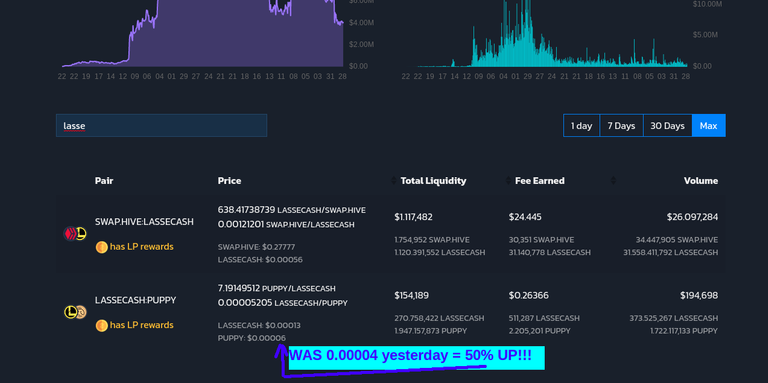 So PUPPY POPPED! 50% in 24 hours!
So you thought this meme token would go nowhere? Guess what, you where wrong!! We are up 50% in 24 hour and people that providing liquidy gets INSANE YIELDs, in the millions of %. Compare that to hive?? Well last time I checked it paid around 3% with 3 months power down period and the price has been going down lately.
Disclaimer: Any meme token can be highly volatile and that also goes for PUPPY, only risk money you are willing to lose.
/Lasse Ehlers
Posted using LasseCash
---
---