Open letter for Nomics.com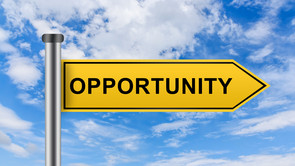 LasseCash and other Hive engine Tribe tokens.
Dear Nomics,
Do you know about LasseCash? Do you know about other tribes like LEO and POB? There are many, maybe 20-30 different tribes. They all use Hive Engine tokens (HE tokens) which is created by Hive Engine a second layer solution to the Hive blockchain.
Maybe around 2 years ago I tried to get LasseCash listed on coinmarketcap.com, but all they did was to list it with the current logo and a little text, not listing the price chart.
This is where there is an opportunity for you, just like you guys are the first to list HEX markedcap correctly, you could be the first to list HE tokens with charts and everything.
You see these HE tokens are build on a very advanced blockchain and all data is open for anybody to read directly from the Hive blockchain.
Here are some relevant sites:
https://www.lassecash.com/welcome
https://www.lassecash.com/@lasseehlers
Hive condenser sites:
Hive.blog
Hive.blog/@lasseehlers
peakd.com
peakd.com/@lasseehlers
Exchange
Hive-engine.com
https://hive-engine.com/?p=market&t=LASSECASH
Blockexplorer
hiveblocks.com
hive-db.com
Telegram
Discord Lassecash
There are probably many more explorer sites and for sure each tribe has a site. So its a relatively big eco-system, the Hive ecosystem already. Its better then 95% of what you and others list in your cmc lists, because it is finished products that all worked day one, most of the coins of today are just a promiss of something in the future, that probably for the most part never happens. People are getting rewarded on LasseCash for over 2 years and right now as I write this:
So I do think it has merits to be in your list. I guess you would have to find a way to port the market data to your side, but there are APIs and there are a bunch of DEVs often very helpful, I will recommend the Hive Engine discord server, where you could get all the guidance needed to make this happen.
Again you would make yourself bigger if you made this happen, all the people using the HE tokens would probably know about it and a bunch would post about it, making your site more popular.
BR
Lasse Ehlers
---
---