LasseCash pool pays now 40000% per year

Do your own math, here is mine: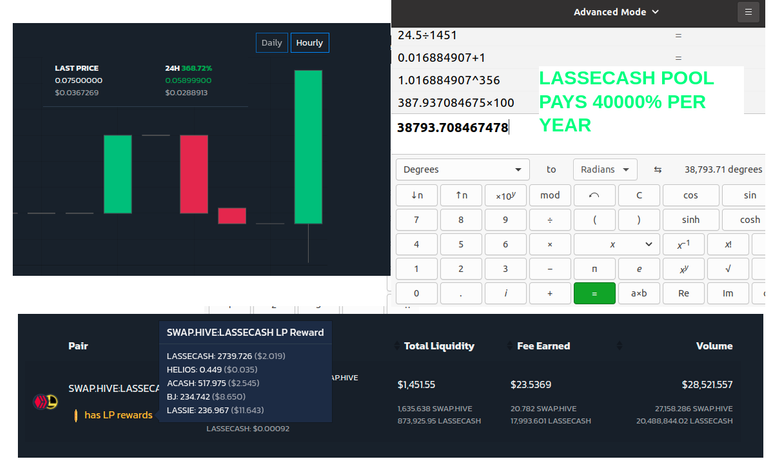 I would say that to expect 1000% plus what the tokens appriciate is pretty safe, right now you get 40000%... where else in the crypto space can you get that??? Who said scam?? This is ONE OF THE BEST CRYPTO PRODUCTS EVER...
/Lasse
Posted using LasseCash
---
---