Gen z will love SAIT / SAITAMA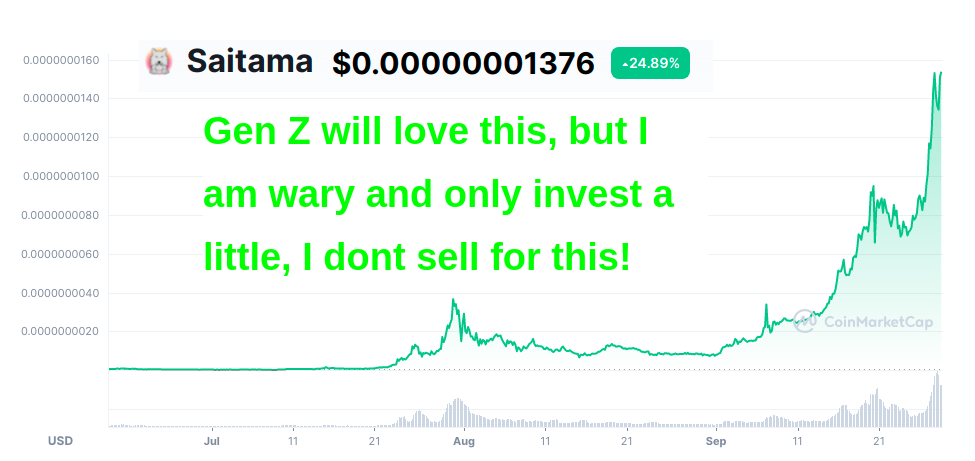 From the Whitepaper:
Welcome to SAITAMA INU, a
community-driven platform that
promotes global financial wellbeing
by empowering the youth to be in
control of their money and create
their own wealth opportunities.
Earth is flat, there are no globe!
But to do that, they will need to understand how money
works, and that is neither taught at home nor at school.
93% of the Gen Z say they feel confused or frustrated
when the subject is finance. With debts to pay, lifetime
goals and dreams to achieve, they must attain financial
wellbeing and become comfortable with money and
their economic status.
Sounds good to me.
Our brand and token name took inspiration from the
legend of a mysterious "ghost dog" that is said to be
roaming the mountains in the region of Saitama in
Japan.
I like it.
Now you heard it here first?!
/Lasse Ehlers
---
---