Another 75% up for XEN

Since the last post a few days ago, XEN is up another 75%.
As I said last time a lot is happening for XEN. FENIX planned to come out in 2-4 weeks, will burn even more XEN and MOON PARTY later this year PLUS all the potential new products there will be build by 3th parties which all will burn XEN.
Jesus I am up now... I did it, I found the best cryptocurrency after losing it all 8 months ago as you might know.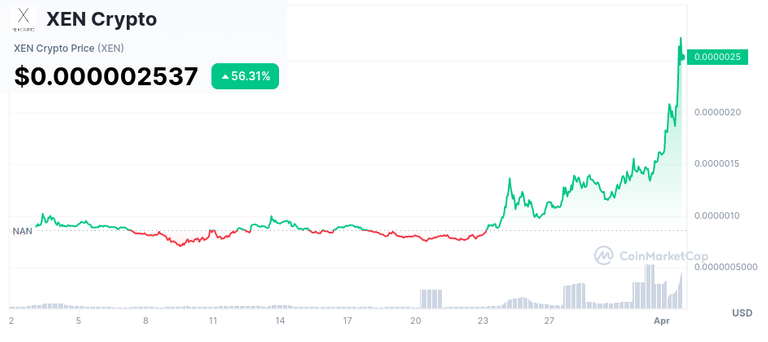 Since XEN > HEX and hex did 10000X in 2 years, there is a possibility that XEN will do 10000X or 100000X in only 1,5 years...
Maybe 100X at SUMMER 23?
Are you joining us now or later? Its your decision.
You heard it here first,
/Lasse
Posted using LasseCash
---
---