Ugly Coins / Ošklivé mince
Do you buy ugly things? Probably not... And ugly coins? You are building a collection. Coins are released gradually. Let's give it twelve pieces. And you won't like that last bit. Will you buy it to complete your collection? I do.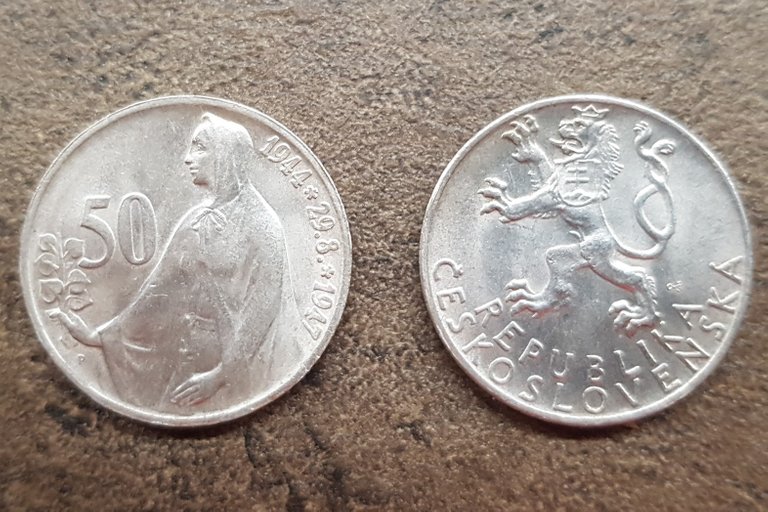 Introducing the 1947 "The Third Anniversary of the Slovak National Uprising" coin. 50,- Kčs. 1 million pieces were minted, weight 10 g, fineness 500/1000. I don't like this coin... But not having her? That would make my collection incomplete.


A teď česky...
Koupíte si ošklivou věc, když máte na výběr? Asi ne... A teď si představte, že budujete sbírku mincí. Mince jsou raženy v nějakém časovém odstupu. První kusy se Vám líbí. A ten poslední ne. Koupili byste si ho? Abyste zkompletovali svoji sbírku?
Představuji 50,- Kčs "Třetí výročí Slovenského národního povstání". Váha 10 g, ryzost 500/1000. Mince se mi nelíbí...
Tři roky po skončení okupace. První republika neměla tradici pamětních mincí... No. Ale nemít ji? Takže mám. Několikrát. Nepatří přímo do mé sbírky. Ale mám ji "na výměnu", jak se dřív říkalo. Dneska tedy k obchodování.
---
---