Supermakret in Central Europe, Beer Department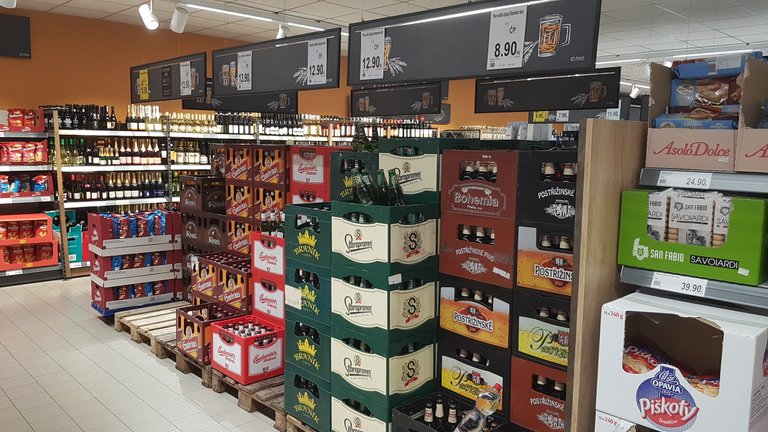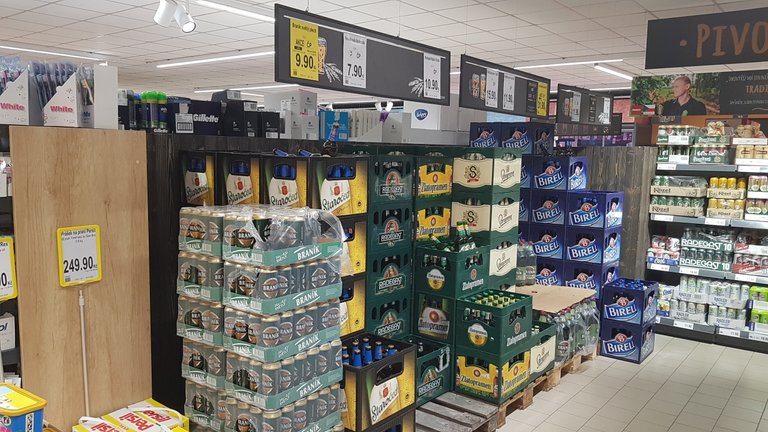 I assume that almost all supermarkets in the so-called Western world look roughly the same.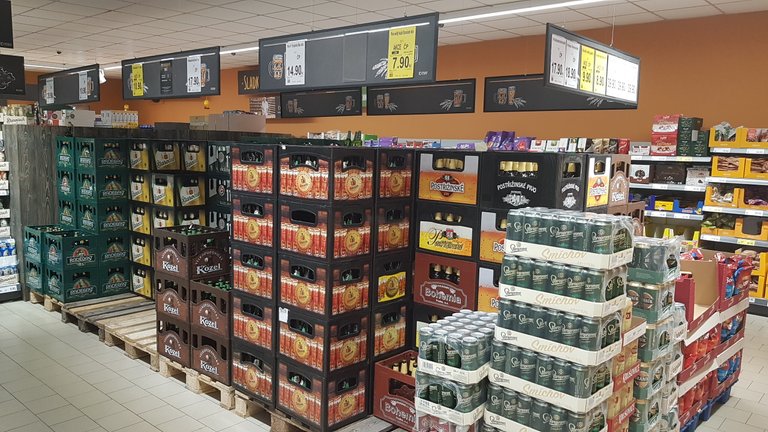 This supermarket, PennyMarket, is one of the smaller ones. They have about 20 types of beer here. In bottles, cans and PET bottles. You can see the prices. 1 USD = 21 Czech crowns.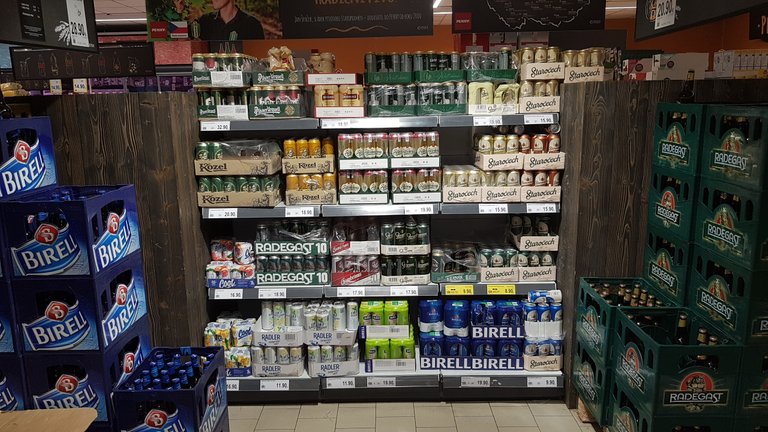 There are countries where alcohol is not allowed to be sold at all. And somewhere it is definitely sold in a different way. But here it is like this.
Když použiju tag #cesky, tak napíšu článek taky v češtině, to dá rozum. Tak tedy předpokládám, že ve většině světa fungují hypermarkety a supermarkety. A že to ve všech vypadá zhruba stejně, jako v tomhle. Ale nevím...
Když se natáčí někde v pro nás exotických zemích, tak se tam točí o přírodě, o kulturních památkách... Ale jak vypadá obvyklý obchod, to se z cestopisu dozvím málokdy.
Jak má svoji fotografickou soutěž @bucipuci, bylo by zajímavé, kdyby se uspořádalo něco podobného. Takový seriál: Ukaž, jak vypadá u Vás obvyklý obchod, Tvůj jídelní stůl, postel, prostředek MHD, ulice, taxi, policista, popelnice, odpadkový koš,poštovní schránka, hrob... Mě by to zajímalo. Kdyby to ovšem zorganizoval někdo jiný. Moc práce...
Samozřejmě, tady v Evropě a v Severní Americe to bude podobné. Ve většině Asie a částech Afriky a Latinské Ameriky asi také. Ale třeba za polárním kruhem, na rovníku... Kdo ví. Já to nikdy neuvidím na vlastní oči, protože už nikdy nikam cestovat nehodlám. Tak bych to uviděl alespoň zprostředkovaně...
Ale já bych vůbec chtěl věcí...


---
---