#338 Wanna Waffle (and Affogato)? | 来点华夫饼?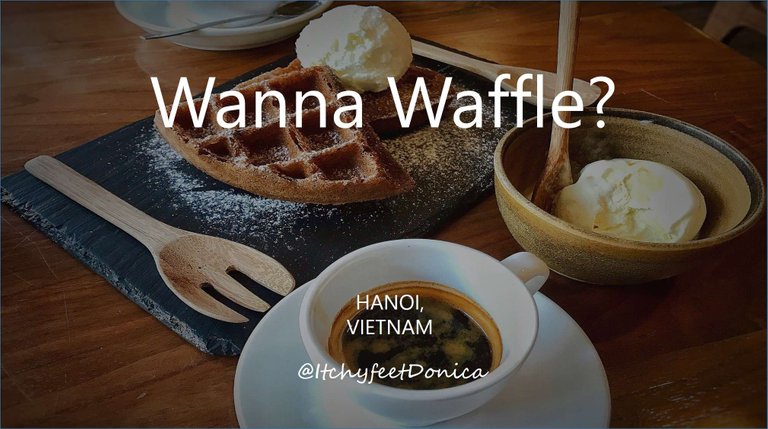 Greetings everyone! Today I'd like to show you a cafe restaurant and its desserts I enjoyed in Hanoi, Vietnam.
It was a hot and humid afternoon. After walking around that famous Lake of the Returned Sword sweating like a pig, I thought it would be great to relax a bit in an air-conditioned cafe with some ice cream and coffee.
And then there was one. Right next to the lake. If you have been to Vietnam, you must have noticed that there are plenty of nice cafes dotting the city streets, serving their world-renowned coffee.
今天来推荐越南首都河内的一家咖啡馆,名字挺有特点,叫做"来点华夫饼?"。点了华夫饼和咖啡冰淇淋,味道都很不错,就在有名的还剑湖畔。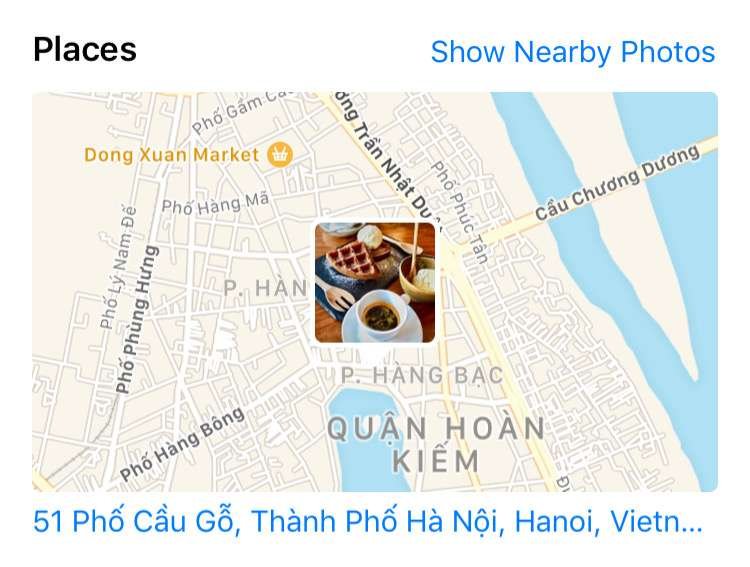 So I stepped into this place called "Wanna Waffle?" and was told to go upstairs. I walked up to the top floor, thinking there might be a chance to see the whole lake. But it's a shame that my imagined beautiful lake view was blocked by the buildings and trees outside.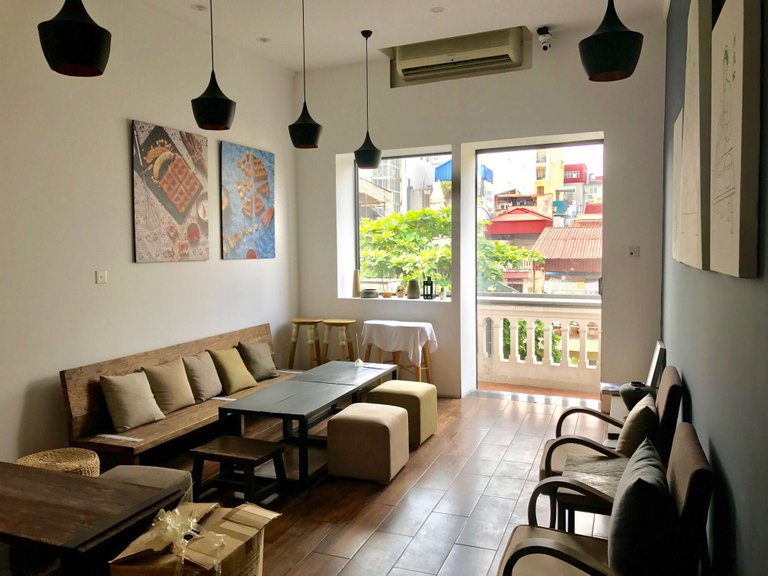 The interior was pretty nice and modern, decorated with pictures of waffles. I particularly liked the black lines of Hanoi's landmarks on the white wall. This piece of artwork looked simple and neat with a local touch.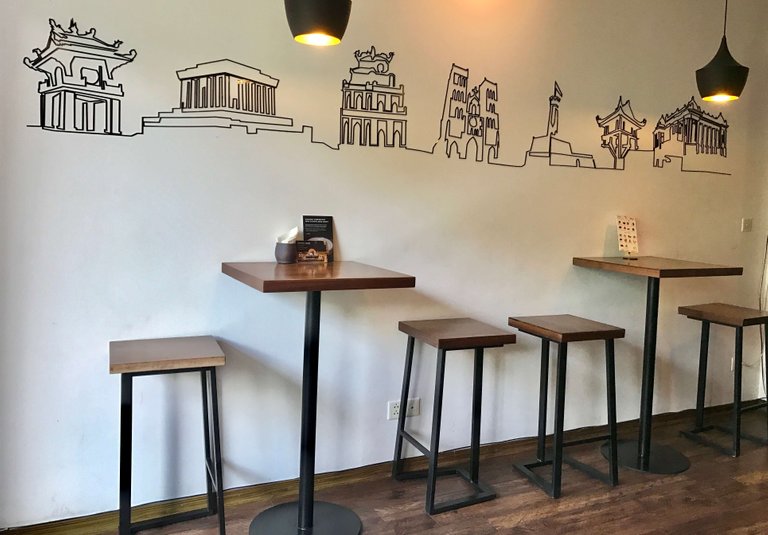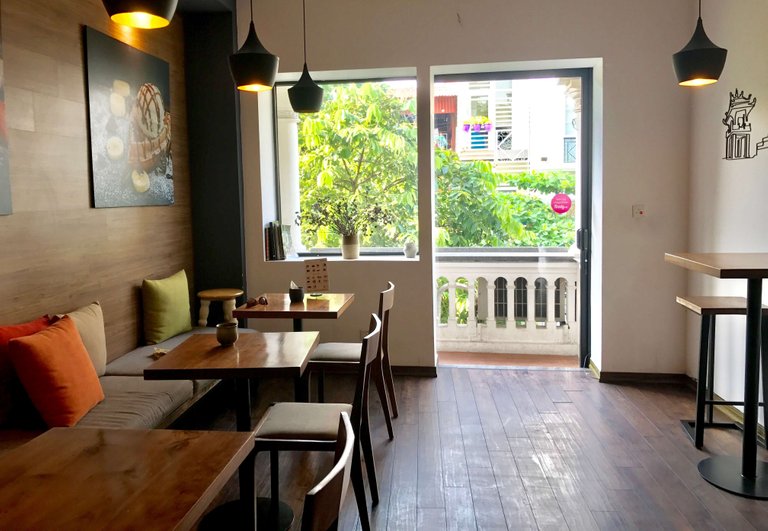 I ordered a coffee, a waffle with ice cream, and later on an affogato ( so it's coffee again and ice cream again... sometimes you have to repeat the good things in life, right?;)). They all tasted so good! I hope you can feel that from my pictures? My phone camera didn't do them justice, but yeah, just imagine! :)
The waffles and ice cream served on a black slate with the wooden spoon and fork created a pleasant presentation. And the waffles could totally compete with the ones in the Waffle country - Belgium. ;)
Also, the affogato here was as divine as those I tried in Italy. In case you don't know, Affogato is a scoop of vanilla ice cream (normally gelato in Italy) coming together with a shot of hot espresso, sometimes served with liqueur and biscotti, an oblong-shaped crunchy almond biscuit. When ready to eat, just pour coffee and/or liqueur over the ice-cream. Hmmm, so yummy!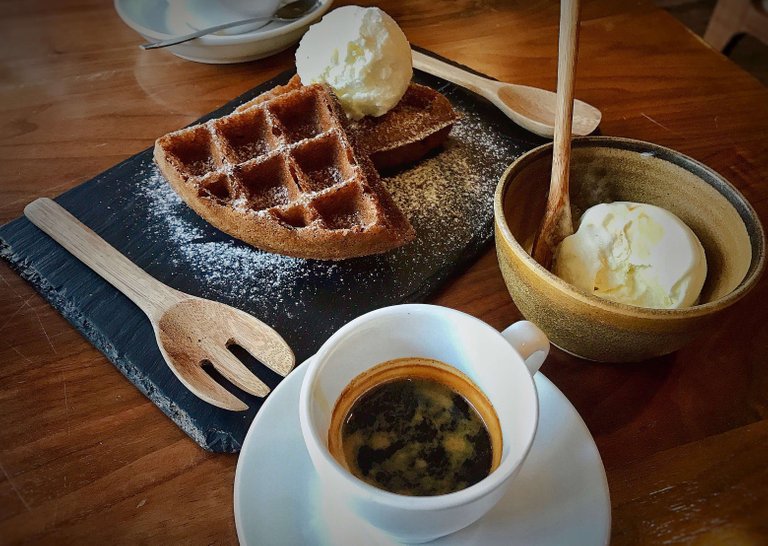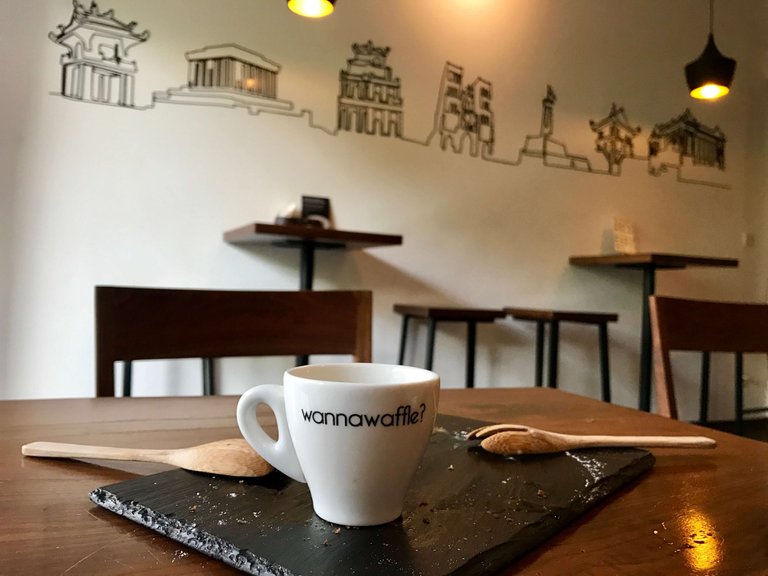 The service here was fast and friendly, and it's not too expensive considering the great location. So, I highly recommend this cafe to you if you visit the lake area in Hanoi.
---
Restaurant Information

Wanna Waffle?



Hanoi, Hoàn Kiếm, Hanoi, Vietnam
---
Wanna Waffle (and Affogato)?
This post participated in the Tasteem contest My favourite dessert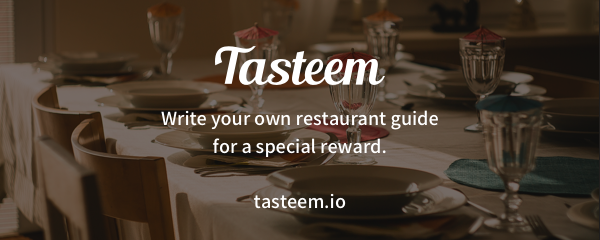 ---
---