What is Comfrey and What is Comfrey Tea?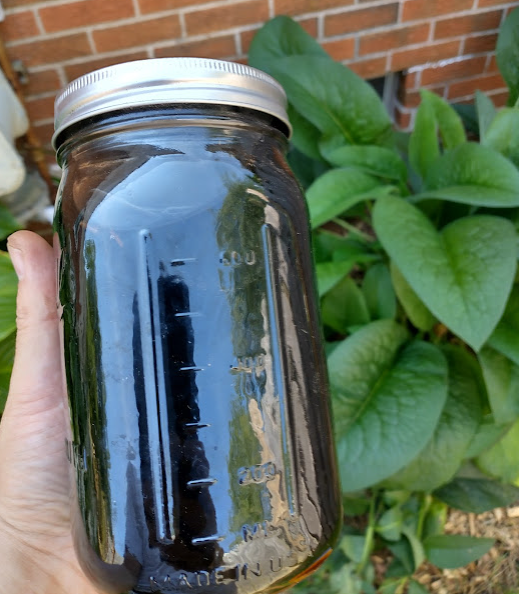 Comfrey Used to be Called "Knitbone"
It was called knitbone because of the plant's amazing ability to heal the body. It was used to help heal inflamation around sprains and broken bones, to aid in healing. The plant cannot actually repair a bone, but it can support the tissue around a broken bone.
https://www.webmd.com/vitamins/ai/ingredientmono-295/comfrey
The roots of leaves of the comfrey plant contain chemical substances called allantoin and rosmarinic acid. Allantoin boosts the growth of new skin cells, while rosmarinic acid helps relieve pain and inflammation. Extracts are still made from the roots and leaves and turned into ointments, creams, or salves. These solutions typically have a comfrey content of 5 to 20 percent.
https://www.healthline.com/health/what-is-comfrey#TOC_TITLE_HDR_1
Comfrey as a Fertilizer
In addition to his healing properties, comfrey also has high nutrients as a cold fertilizer that supplies nitrogen, but does not burn the plants around it. The living plant also contributes to the soil around it, aiding plants in the area.
Comfrey is high in just about every nutrient a plant needs, including the big three, nitrogen, phosphorus and potassium, and many trace elements.
https://www.thespruce.com/comfrey-plants-make-great-free-fertilizer-1402191
In many places, comfrey is an invasive weed. But we aquired a special variety online called "russian comfrey" that does not spread unless it goes to seed or a portion is transplanted. This has kept comfrey from becoming a pest.
The Plant That Keeps On Giving
This Comfrey plant cannot be held back. Three times a year I cut this plant completely down, leaving some stalks and root and it comes back every time, healthier than before.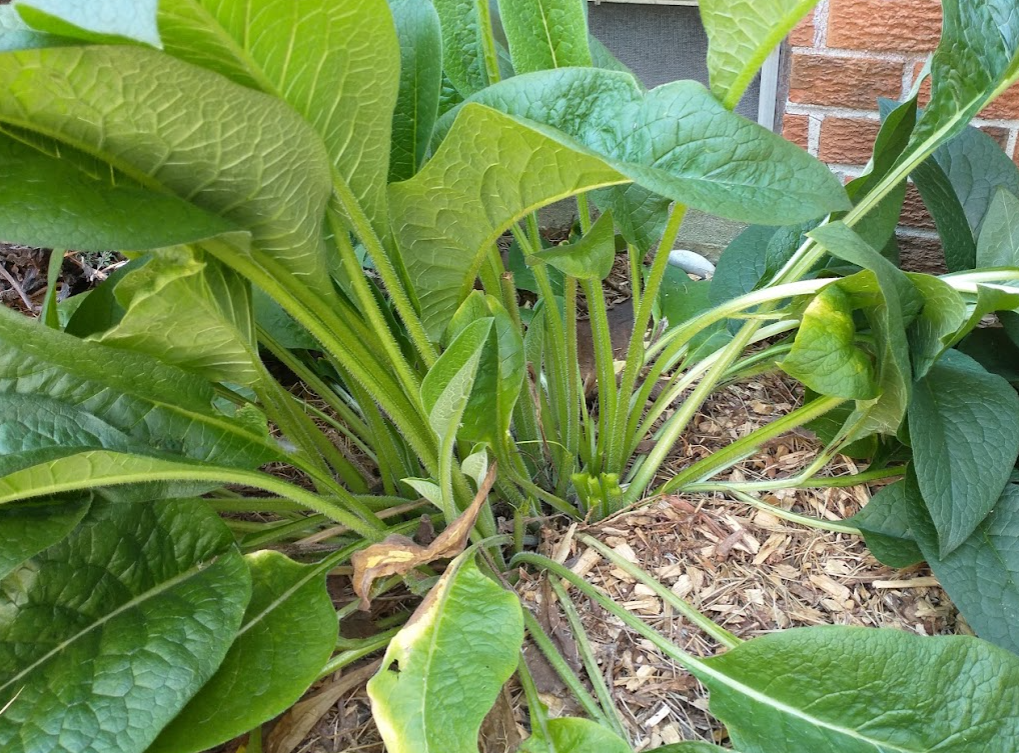 I take my knife and slice the stalks along with the giant leaves. Because I'm repeatedly cutting down and regrowing, the leaves are very large, which is what we want for the best tea.
My 5 Gallon Tea Maker
The large leaves and stalks are place in a double bucket. The top bucket has small holes in it, so as the leaves and stalk break down, the liquid is captured in the bottom bucket.
What results is about half a gallon of odorless black liquid that can be diluted and put in the watering can for various plants around the garden. It can also be stored long term for many summers to come.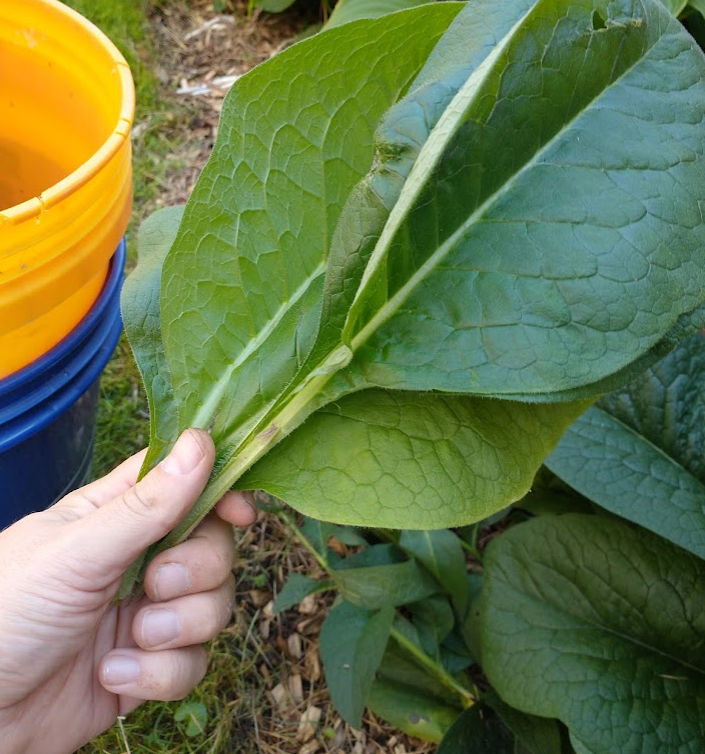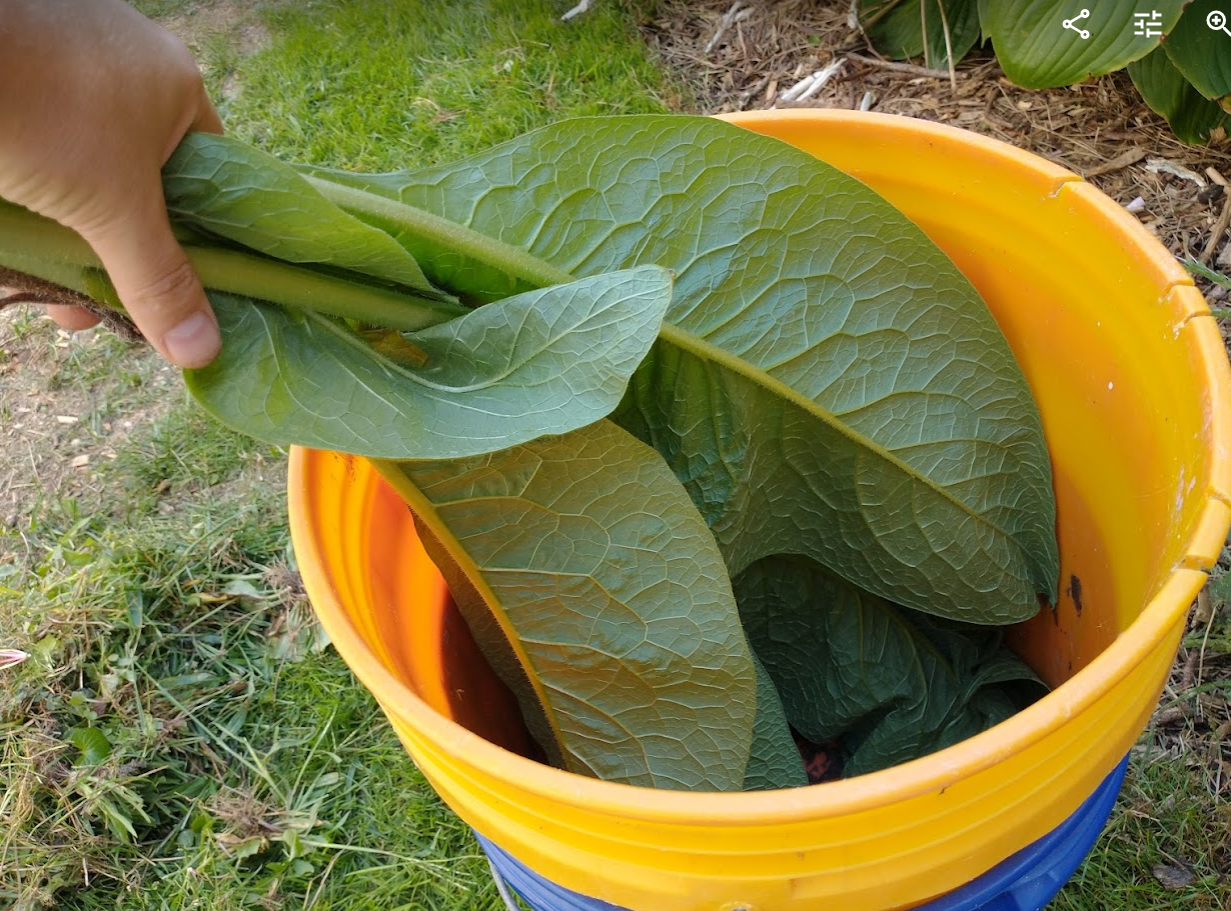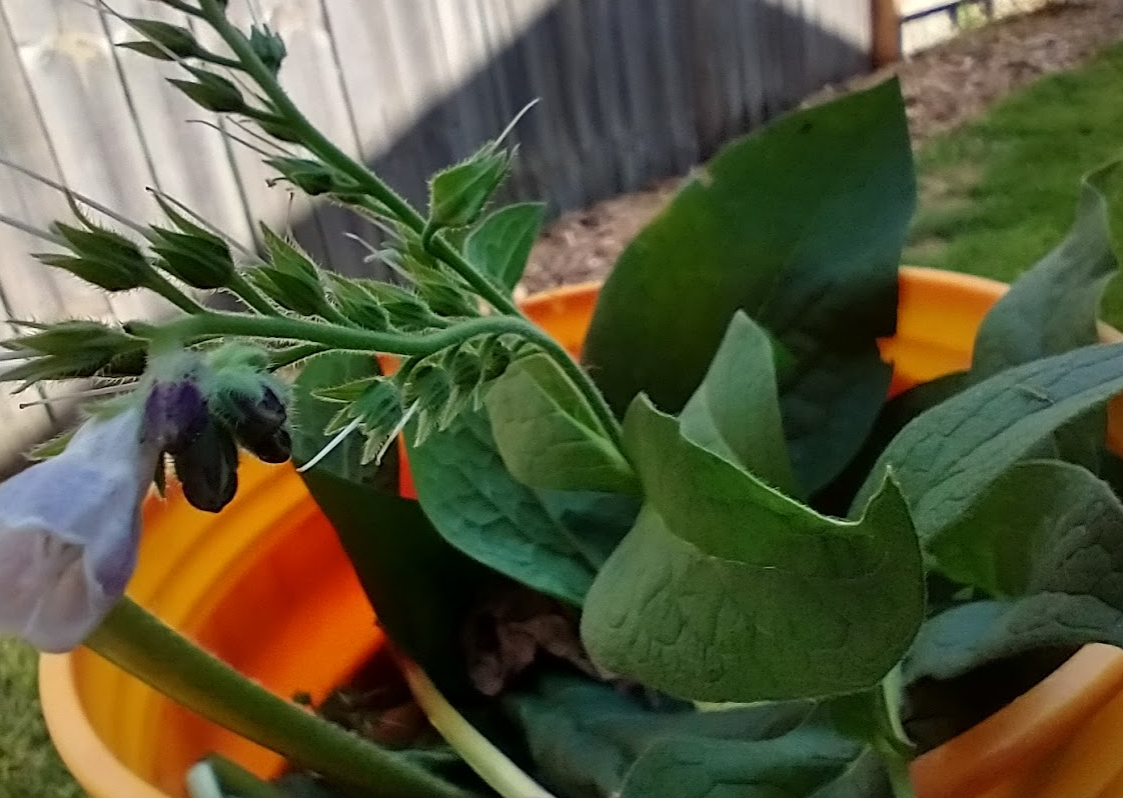 Cutting It Down to Nothing
As I cut down more stalks, the plant gets smaller and smaller. The first time I did this, I was sure I killed the comfrey. But it only took a few months for it to come back bigger than ever.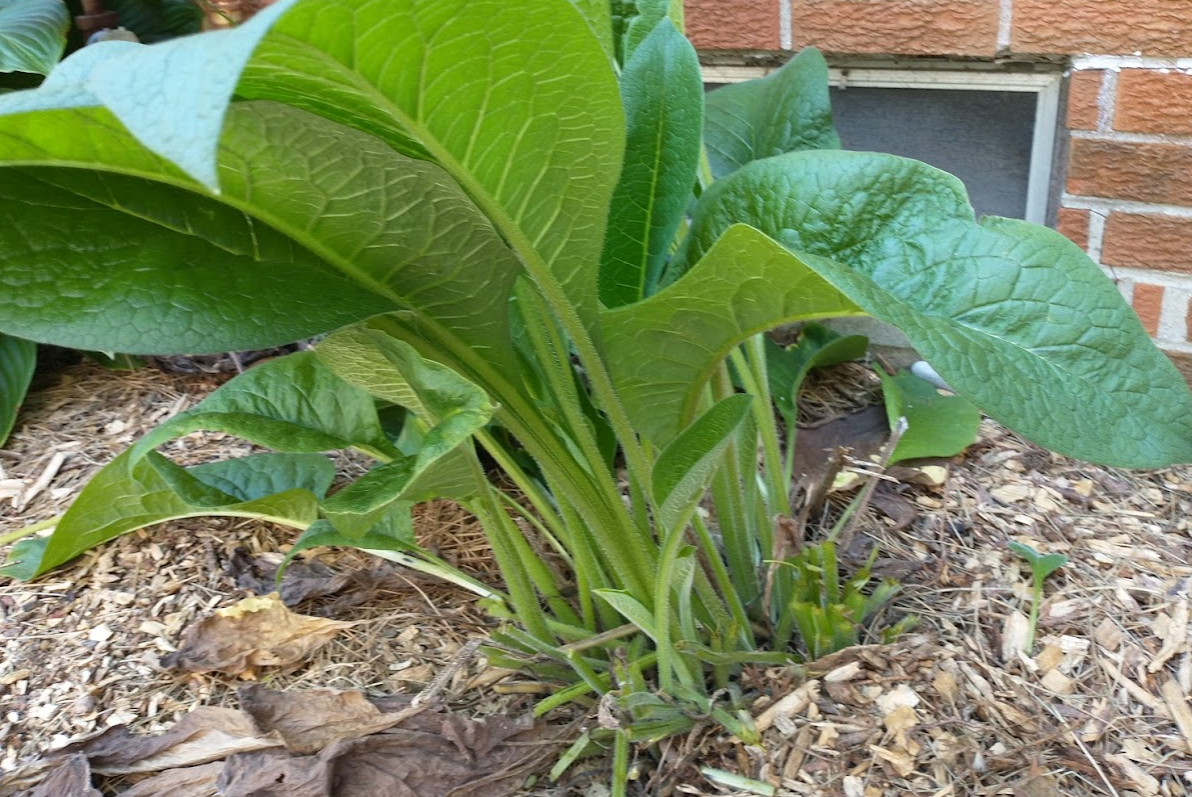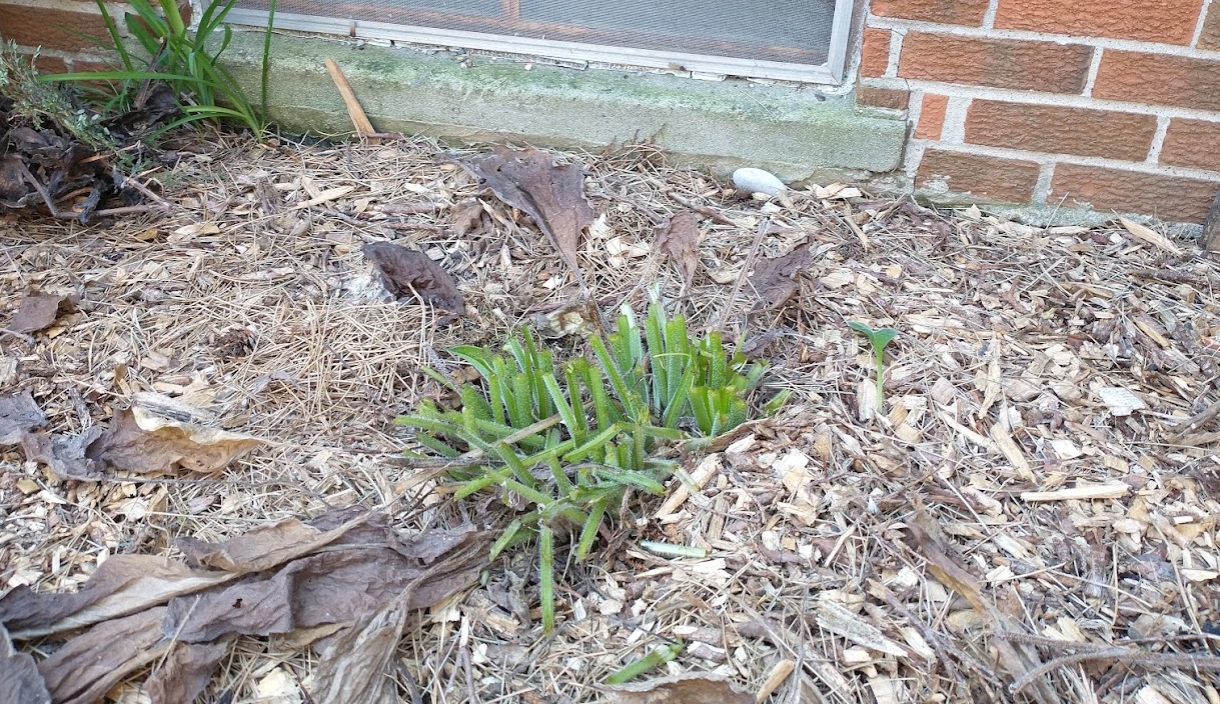 The plant is completely cut down and the bucket is full of leaves, stalks and flowers. These will break down over time to become comfrey tea.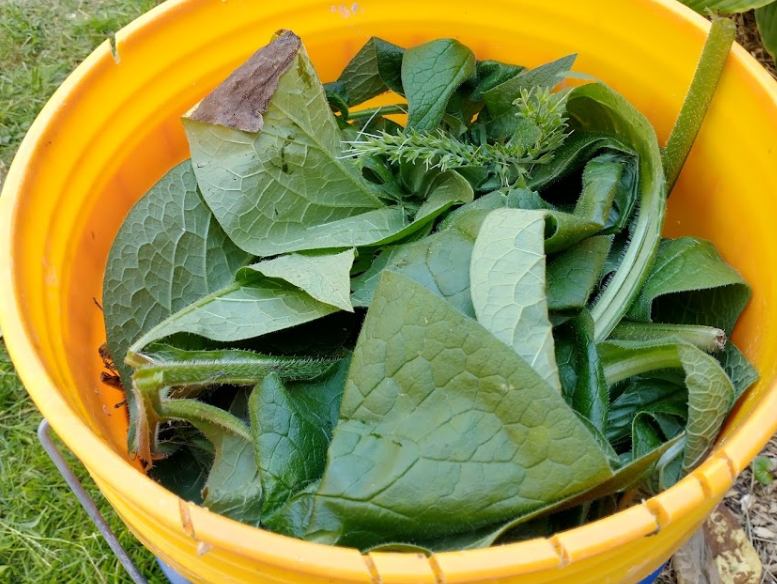 I'll be back in a few months before frost to collect the last batch of black comfrey tea and fill a few more mason jars of fertilizer.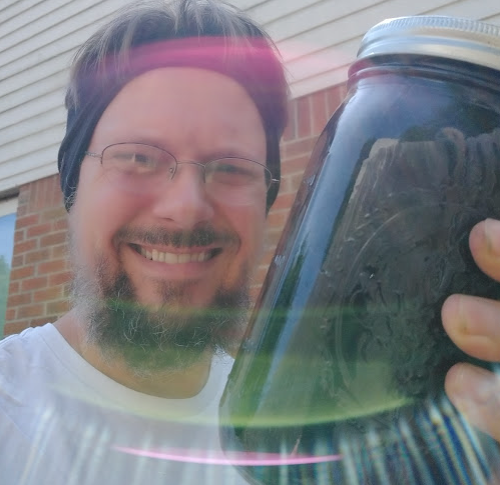 ---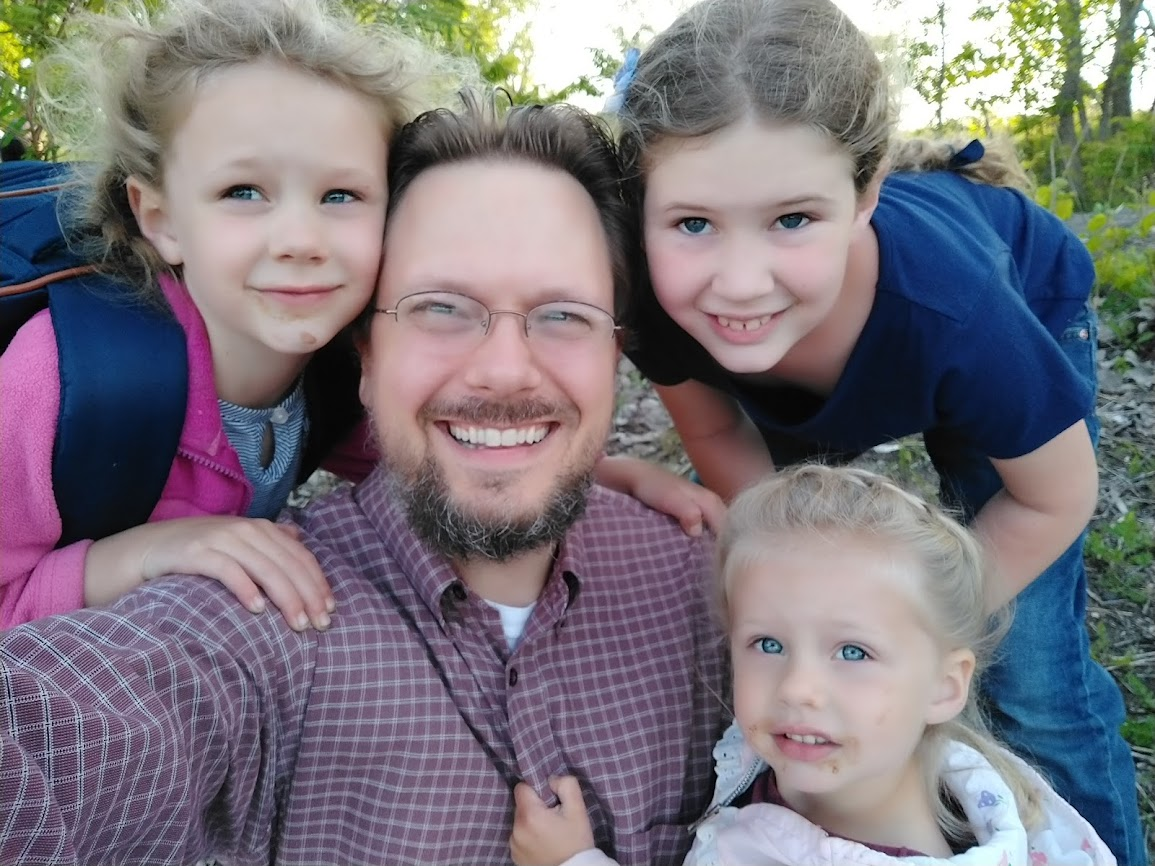 Benjamin Turner: God fearer. Rooted in Messiah. Husband of @lturner. Father of six wonderful children. The guy behind the camera. Blockchain enthusiast.
Bless the Most High!

Do You Like Discovering New Content?
ListNerds is a content discovery platform. Members promote content, various products and interesting links. Every click rewards you with MAIL credits to promote whatever content you want to share! If you'd like to learn more, visit Listnerds.com

Posted using LasseCash
---
---