Today, I became a Dolphin! 10M VESTS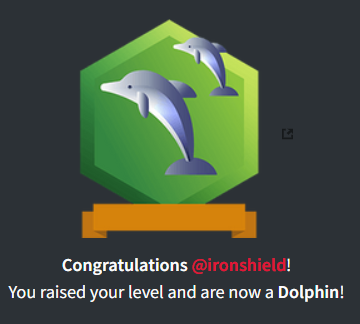 Wow, Five Years in the Making
I've been posting consistantly since May of 2017. There may have been a few times where I took a break, but after 1832 posts, I have finally become a dolphin!
What does it mean to be a dolphin?
Dophin status means the user has 10,000,000 VESTS which used to equate to 5000 HP, but today is more like 5500 HP.
Dolphin?
The ocean terminology began back in the steem days, when there were certain bloggers who aquired very high stake. When steem became a few dollars, these "whales" would go around granting $50 - $100 upvotes making them mega-celebreties. So the term "whale" stuck.
After that steemitboard (which has now become hivebuzz.me) came up with ocean creatures to denote the number of "VESTS" a person has achieved. They based their creatures on growing up to become a "whale".

LESS THAN 1 MILLION VESTS = Red Fish
OVER 1 MILLION VESTS (550 HP) = Minnow
OVER 10 MILLION VESTS (5500 HP) = Dolphin
OVER 100 MILLION VESTS (55,000 HP) = Orca
OVER 1 TRILLION VESTS (550,000 HP) = Whale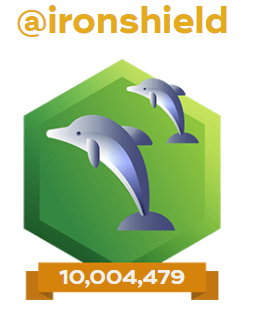 10 Million VESTS at last! It's about to go up further in a few days after HPUD tomorrow.
What are your HP goals?
---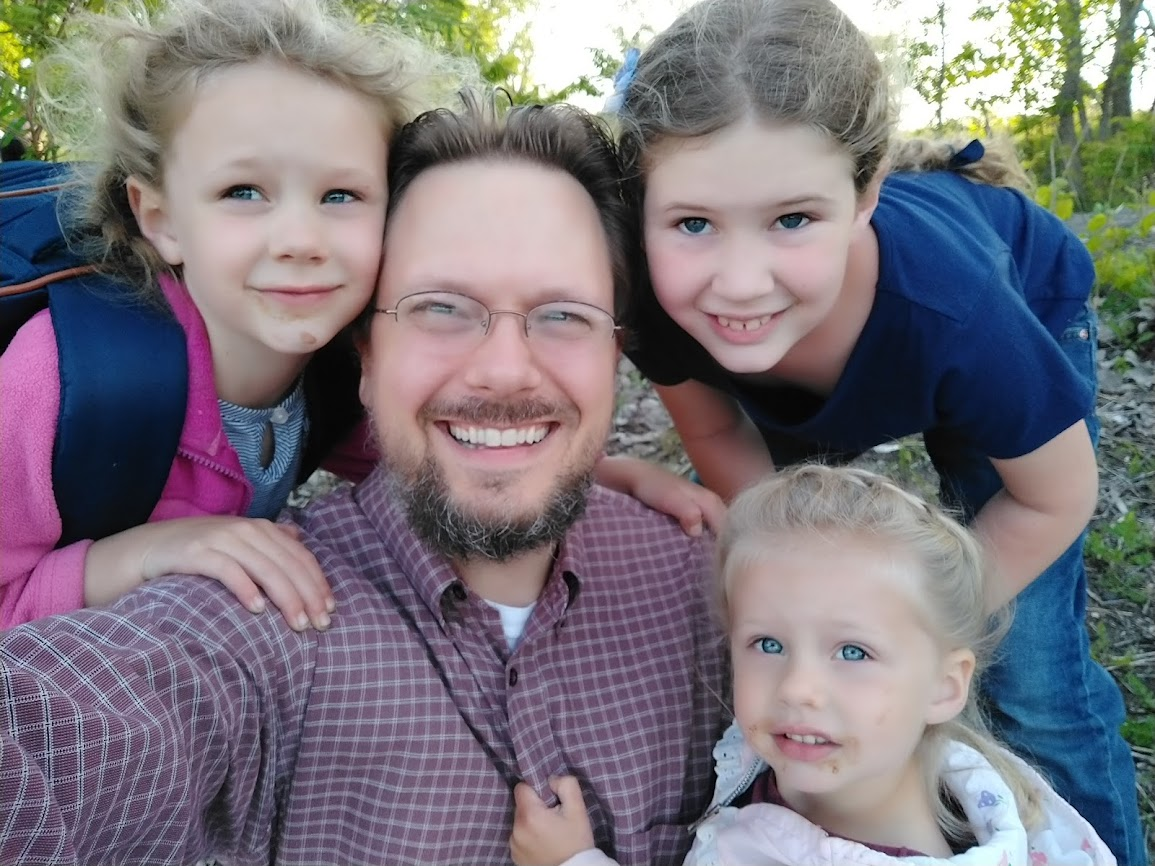 Benjamin Turner: God fearer. Rooted in Messiah. Husband of @lturner. Father of six wonderful children. The guy behind the camera. Blockchain enthusiast.
Bless the Most High!

Do You Like Discovering New Content?
ListNerds is a content discovery platform. Members promote content, various products and interesting links. Every click rewards you with MAIL credits to promote whatever content you want to share! If you'd like to learn more, visit Listnerds.com

Posted using LasseCash
---
---