Ancient Wisdom: The Book of Ahikar Part 23 of 24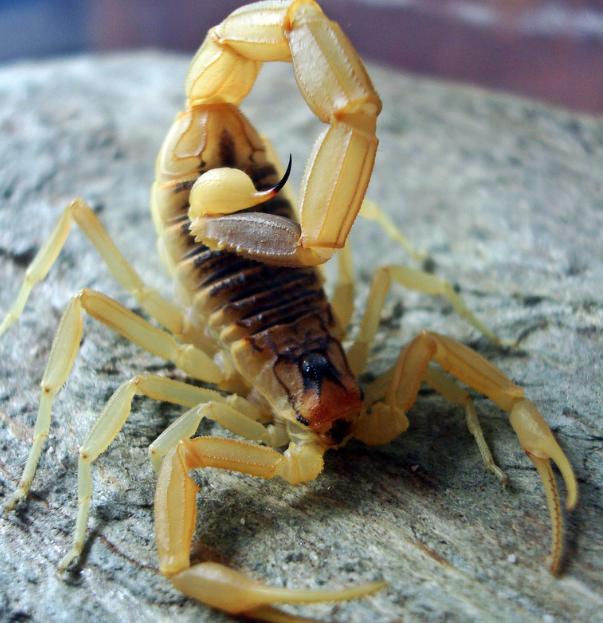 Image Source
What Is The Book of Ahikar?
This is an original retelling (paraphrase) of the Wisdom of Ahikar, originally posted on Steemit.com about four years ago. This is updated and reposted content for a new audience and for a new platform (HIVE).
The Wisdom of Ahikar is one of the most ancient sources of human thought and wisdom. There are elements of this story within the scriptures, both the Torah and the Gospels and Epistles.
The date of this story has been a subject of lively discussion. Scholars finally put it down about the First Century when they were proved in error by the original story turning up in an Aramaic papyrus of 500 B. C. among the ruins of Elephantine.
Part One
Part Two
Part Three
Part Four
Part Five
Part Six
Part Seven
Part Eight
Part Nine
Part Ten
Part Eleven
Part Twelve
Part Thirteen
Part Fourteen
Part Fifteen
Part Sixteen
Part Seventeen
Part Eighteen
Part Nineteen
Part Twenty
Part Twenty One
Part Twenty Two
Part Twenty Three
The book of Ahikar is not in the Biblical canon, but has some credentials that lend it some biblical authority. The story of Ahikar fits within the Biblical story of the Assyrian conquest of Israel. One story, preserved in the Catholic canon, is the Book of Tobit. This man Tobit was of the tribe of Naphtali, a Hebrew
This book tells the story of Tobit, son of Tobiel, son of Hananiel, son of Aduel, son of Gabael, son of Raphael, son of Raguel, of the family of Asiel and the tribe of Naphtali. Tobit 1:1
The book of Tobit mentions Ahikar and his son Nadan by name and even includes elements of this story. Clearly the author of Tobit was familiar with the story of Ahikar, since the text of Tobit lists Ahikar as being the nephew of Tobit.
Ahikar the son of my brother Anael, was appointed chancellor of the exchequer for the kingdom and given the main ordering of affairs. Ahikar then interceded for me and I was allowed to return to Nineveh, since Ahikar had been chief cupbearer, keeper of the signet, administrator and treasurer under Sennacherib king of Assyria, and Esarhaddon had kept him in office. He was a relation of mine; he was my nephew. Tobit 1:21-22
The book of Tobit can be read here.
The book of Ahikar can be read here.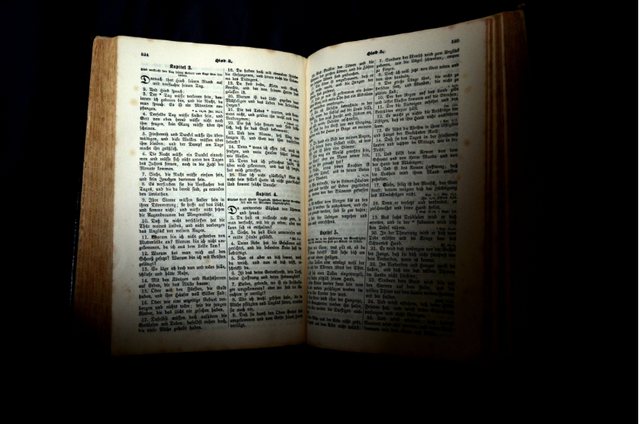 Image Source
The Story of Ahikar
So this man Ahikar is the chief adviser for Sennacherib, king of Assyria. He is considered very wise, but he was growing old. Having no son to succeed him, he raised his sister's son Nadan as his replacement. Nadan turns out to be a bad dude. He tricked the king to believe that Ahikar had betrayed him and the king had Ahikar executed. By the wisdom of Ahikar, and the favor of the Most High, Ahikar was spared.
King Sennacherib repented of eliminating Ahikar when he found himself in trouble. Pharaoh of Egypt attempted to take advantage of this situation by demanding some answers to impossible riddles. The king finds out that Ahikar is still alive and he regains his position as adviser to Sennacherib. Ahikar travels to Egypt to match wits with Pharaoh. Ahikar outsmarts Pharaoh and returned to Assyria with many Assyrians and great wealth. The king is very pleased and grants Ahikar anything he wants (up to half his kingdom) and Ahikar says, "give me Nadan."
So here we are. Ahikar is about to have some words with Nadan.
The book of Ahikar can be read here.
Here resumes the story of Ahikar.
---
What's the Big Idea?
Whenever Ahikar went in or out of his home, he scolded Nadan, his sister's son, saying to him in his wisdom:
"Nadan, my boy! I have done to you all that is good and kind and you have rewarded me for it with what is ugly and bad and with death. It is said in the proverbs: He who does not listen with his ears, they will make him listen with the scruff of his neck!"
And Nadan said: "What have I done to you? Why are you angry with me?"
And Ahikar said to him: "I am angry because I brought you up, taught you and gave you honor and respect. I made you great and raised you with the best of upbringings and seated you in my place that you might be my heir in the world. Yet you repaid me with my ruin. However, YHVH knew that I was wronged and He saved me from the snare which you had set for me, for He heals the broken hearts and hinders the envious and the haughty."
Further Proverbs of Ahikar to his Son
My son, you have been to me like the scorpion, which when it strikes on brass, pierces it.
What father among you, if his son asks for a fish, will give him a snake instead? Or if he asks for an egg, will give him a scorpion? Luke 11:11-12
My son, you are like the gazelle who was eating the roots of the madder and said to her "Eat of me today and take your fill, but tomorrow they will tan your hide in my roots!"
If you are snared in the words of your mouth, caught in the words of your mouth, then do this, my son, and save yourself, for you have come into the hand of your neighbor: go, hasten, and plead urgently with your neighbor. Give your eyes no sleep and your eyelids no slumber; save yourself like a gazelle from the hand of the hunter, like a bird from the hand of the fowler. Proverbs 6:2-5
My son, you have been to me like a man who saw his friend without cloths in the coldest time of winter and he took ice water and poured it on his head!
And because lawlessness will be increased, the love of many will grow cold. Matthew 24:12
My son, you have been to me like a man who took a stone, threw it up to the Heavens to stone his master with it, yet the stone did not hit and did not reach high enough. It became the cause of much guilt and sin.
Which one of you, if his son asks him for bread, will give him a stone? Matthew 7:9
My son, if you had honored me and respected me and had listened to my words, you would have been my heir and would have reigned over my dominions.
"Honor your father and your mother, so that you may live long in the land YHVH your God is giving you." Exodus 20:12
My son, you know that if the tail of a dog or of a pig were ten cubits long, it would not approach to the value of the horse's tail, even if it were like silk.
Each tree is known by its fruit. For figs are not gathered from thorn-bushes, nor are grapes picked from a bramble bush. Luke 6:44
My boy, I thought that you would have been my heir at my death, but through your envy and your insolence you desired to have me killed. But YHVH delivered me from your craftiness.
When the righteous cry for help, YHVH hears and delivers them out of all their troubles. Psalm 34:17
My boy, you have been like a trap to me, which was set up on the dung-hill.
The wicked have set a trap for me, but I have not wandered from Your precepts. Your testimonies are my heritage forever, for they are the joy of my heart. I have inclined my heart to perform Your statutes, even to the very end. Psalms 119:110-112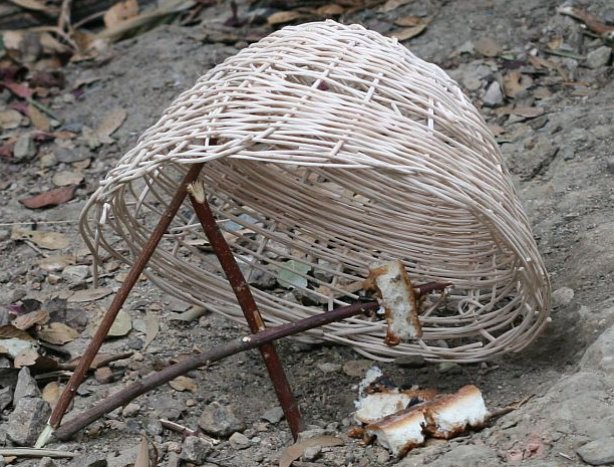 Image Source
The Parable of the Trap
Along came a lark and found a trap all set up. And the lark said "Trap, what are you doing here?" And the trap said "I am here, praying to God."
And the lark asked also "Trap, what is that piece of wood you are holding?" And the trap said "It's a young oak tree on which I lean at the time of prayer."
And the lark said "What is that thing in your mouth?" And the trap said "That is bread and food which I carry for all the hungry and the poor who come near to me."
And the lark said "May I come forward and eat? I am hungry." And the trap said to him "Come forward."
Then the lark approached that he may eat and the trap sprang up and seized the lark by it's neck. And the lark answered and said to the trap "If that is your bread for the hungry, God will not accept your charity and kind deeds. And if that is your fasting and your prayers, God will not perfect what is good concerning you."
---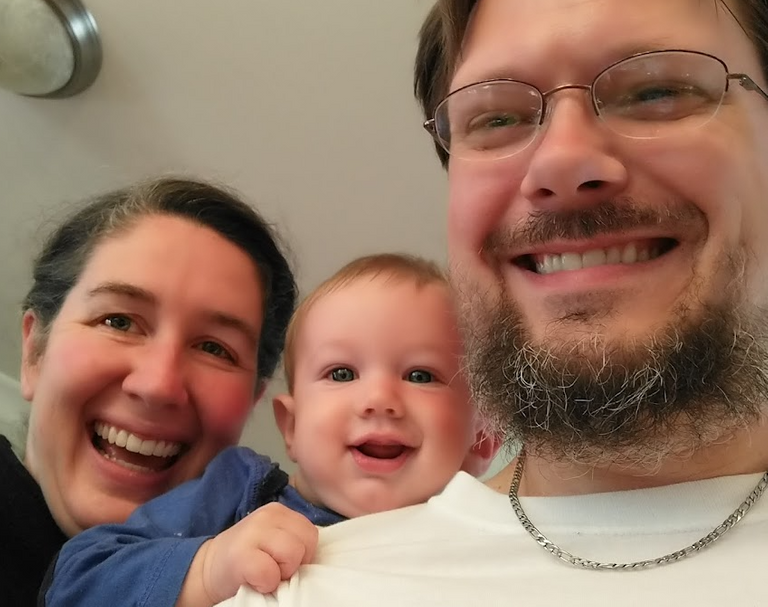 Benjamin Turner: God fearer. Rooted in Messiah. Husband of @lturner. Father of SIX (!!!) wonderful children. The guy behind the camera. Blockchain enthusiast.
Bless the Most High!

Do You Like Discovering New Content?
ListNerds is a content discovery platform. Members promote content, various products and interesting links. Every click rewards you with MAIL credits to promote whatever content you want to share! If you'd like to learn more, visit Listnerds.com

Posted using LasseCash
---
---