RE: My earnest opinion about the PULSE launch

You are viewing a single comment's thread:
Just so we're clear you're talking about @RichardHeartWin on Twitter, right?
The guy who's Twitter profile states:
Richard doesn't read messages, email, newspapers, magazines, letters, communication of any form or listen to the radio or nearly anything else. Stay Humble.
Yet somehow without reading messages or "communication of any form" he upvotes tweets, replies to tweets, tweets out opinions about current events even though his profile claims he isn't paying any attention to any kinds of media that would inform him of those current events.
Seems like his profile is one huge lie. If his Twitter profile might be a huge lie then his "good trackrecord" may also be falsified. If the guy's own profile can't be honest then what other deceptions are there from him?
I think that's the largest problem with this post you wrote. Your only knowledgebase is a cryptocurrency scammer that has swindled you and you haven't figured out yet that you've been one of his useful idiots.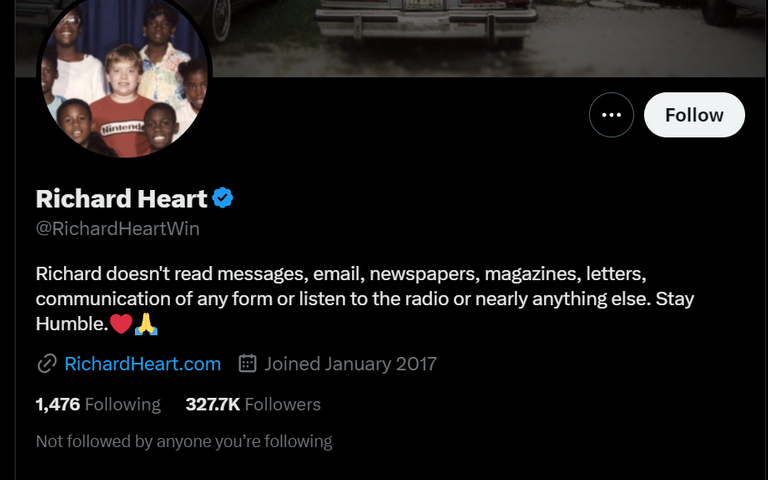 ---
---