Day with sons / Dzień z synami [PL/ENG] My Actifit Report Card: May 12 2022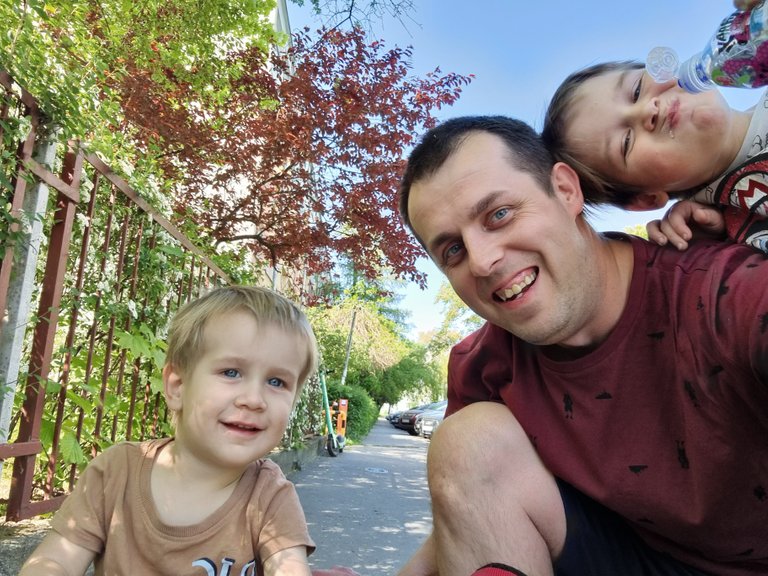 Z powodu kolejne awarii samochodu, których mam już dosyć. Chyba trzeba pomyśleć o nowym samochodzie, albo zrobić porządny remont obecnego. Cały dzień spędziłem na nogach, po przyjemnej ale męczącej służbie.
Because of the subsequent breakdowns of the car, which I have had enough of. I think you need to think about a new car, or do a decent renovation of the current one. I spent the whole day on my feet, after a pleasant but tiring service.
Na początku musiałem wracać na nogach od mechanika, nie wiadomo konkretnie kiedy samochód będzie sprawny, ale blisko jeden z wyjazdów wakacyjnych. Więc trzeba się na samochodzie porządnie skupić , żeby był do tego czasu sprawny.
At the beginning I had to return on my feet from the mechanic, it is not known exactly when the car will be operational, but close to one of the holiday trips. So you have to focus on the car properly so that it is functional by that time.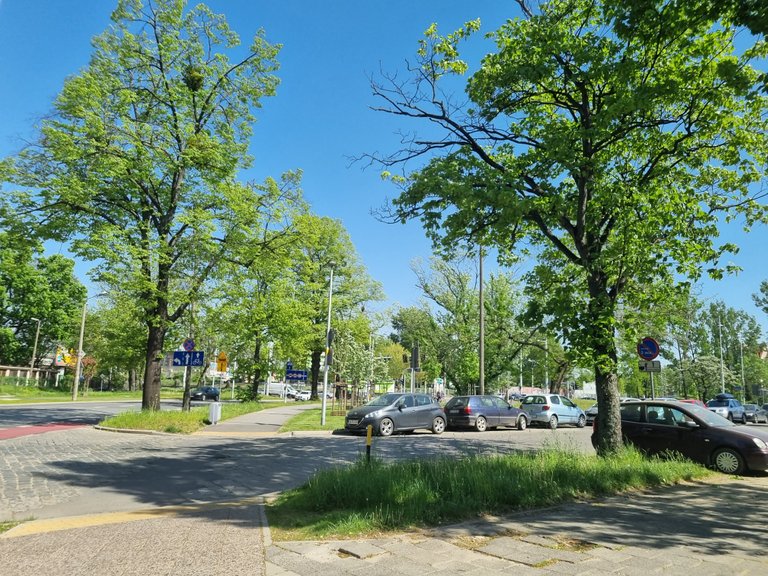 Po drodze do domku zrobiłem zakupy na obiad bo trzeba coś upichcić, zwłaszcza dla dzieciaczków, bo na pewno wrócą bardzo głodne ze szkoły. Jak już wróciłem przygotowałem zupkę pomidorową, bo zawsze powtarzają , jak ją uwielbiają.
On the way to the cottage I did shopping for dinner because you have to get something upichcić, especially for the kids, because they will definitely come back very hungry from school. When I came back, I prepared tomato soup, because they always say how they love it.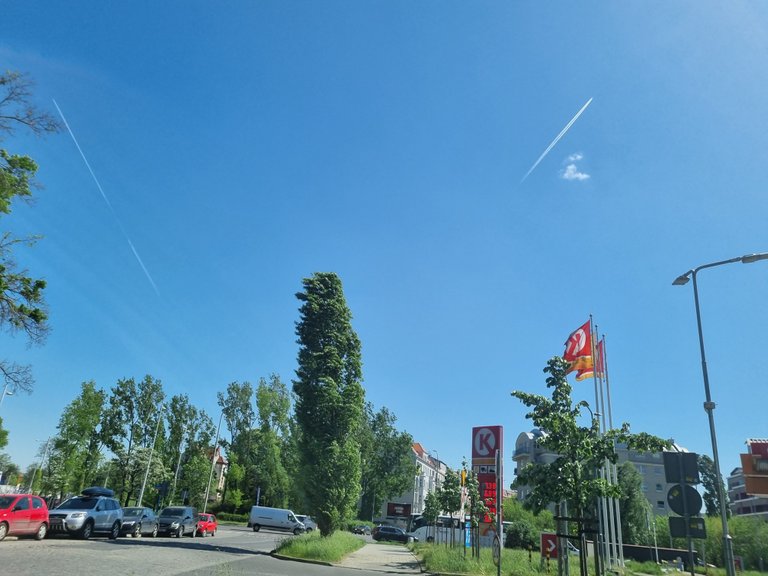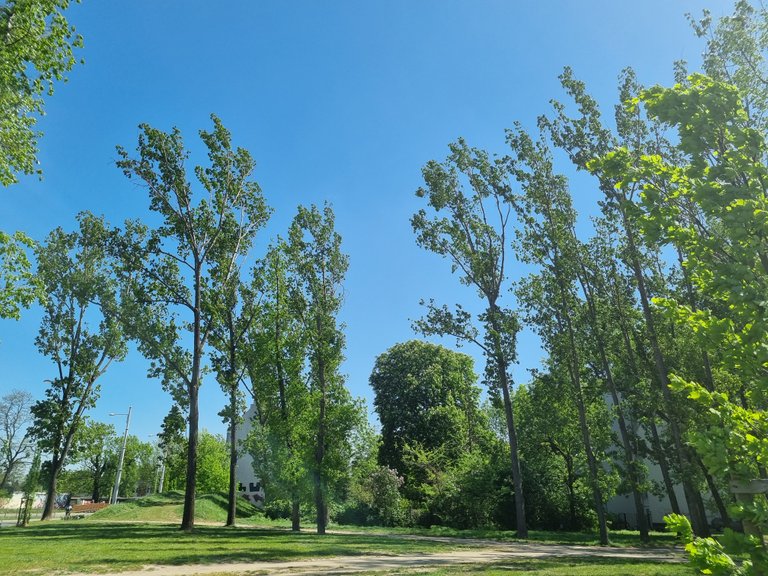 Nareszcie przyszedł czas na wyruszenie po moich dwóch najmłodszych synków. Dzisiaj pierwszy raz od dłuższego czasu będą wracać z tatusiem na nogach. No i to będzie dla mnie największe dzisiaj wyzwanie żeby wszystko poszło gładko.
Finally, it was time to go after my two youngest sons. Today, for the first time in a long time, they will be coming back with Daddy on their feet. And this will be the biggest challenge for me today to make everything go smoothly.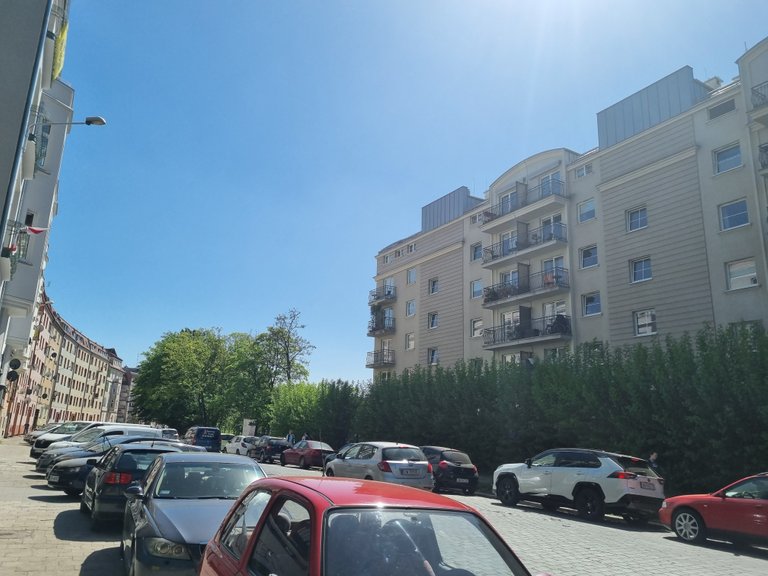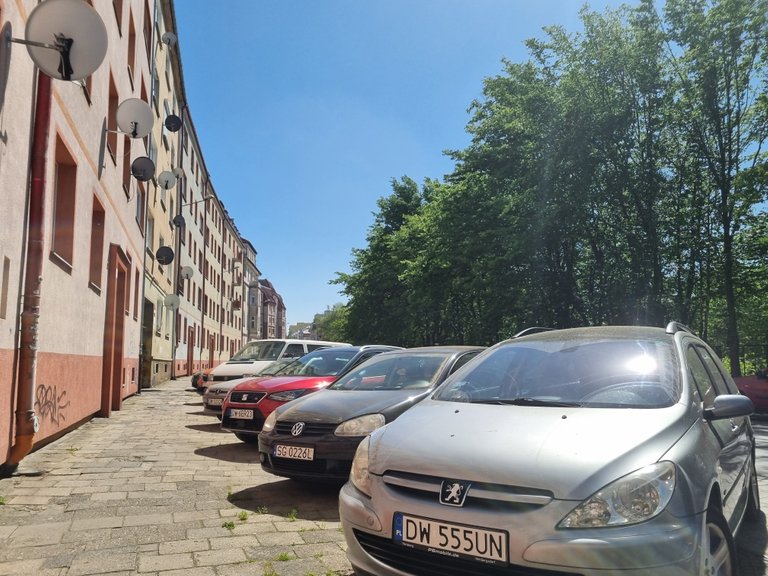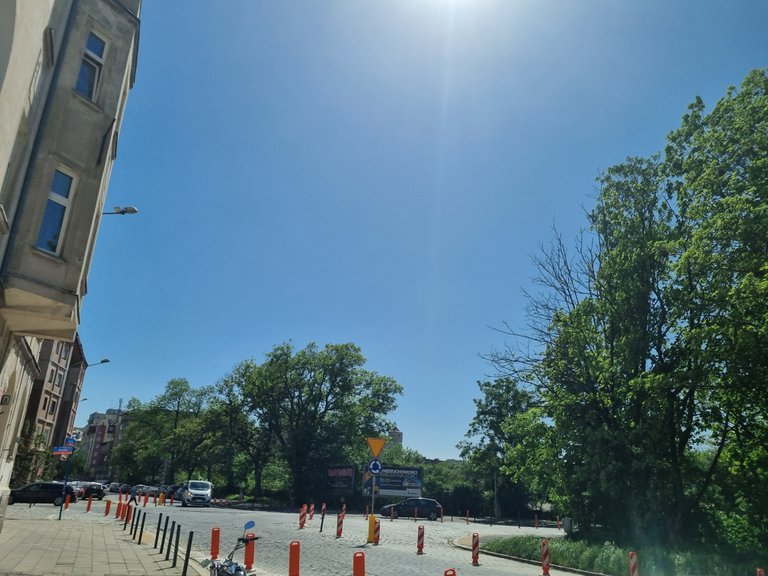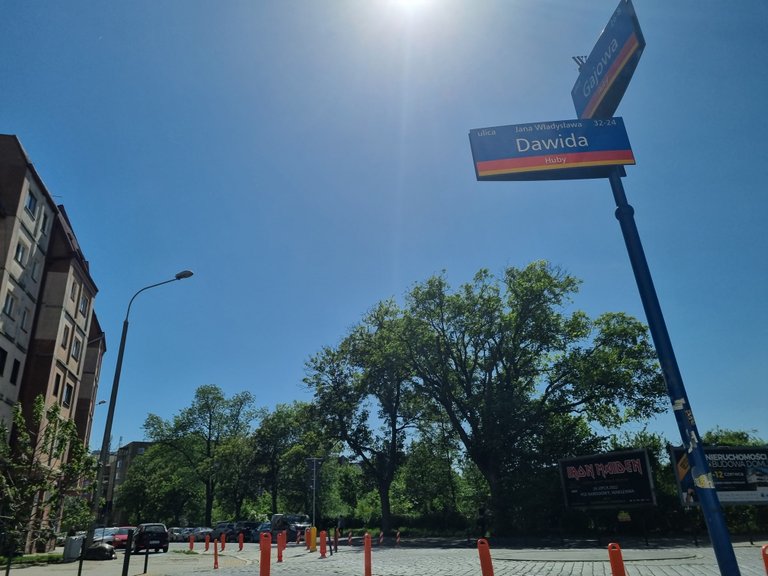 Po dłuższym spacerze w kierunku pierwszego panicza do odebrania, dotarłem na miejsce. Wiktorek jak zawsze wyszedł z żłobka pełny uśmiechu, niestety tylko uczulenie na pyłki, które z powodu braku deszczu dają mu do wiwatu. Ale pop posadzeniu go na jego pojazd, złapaniu sznurka ruszyliśmy w drogę po drugiego małego panicza do odebrania. Po drodze trochę się połaskotaliśmy, kilka przystanków na piciu.
After a long walk towards the first panich to pick up, I arrived at the place. Wiktorek, as always, came out of the nursery full of smiles, unfortunately only allergy to pollen, which due to the lack of rain gives him to cheer. But after planting him on his vehicle, catching the string, we set off on the road to get another little master to pick up. On the way we tickled a little, a few stops for drinking.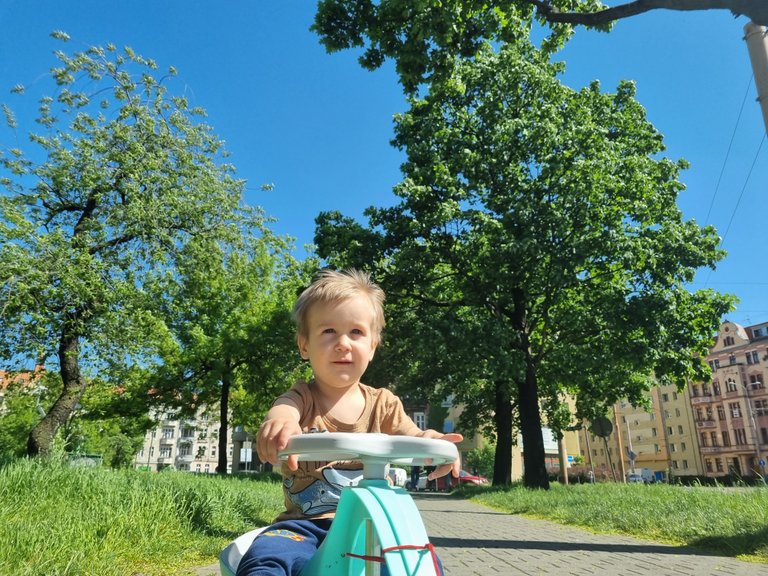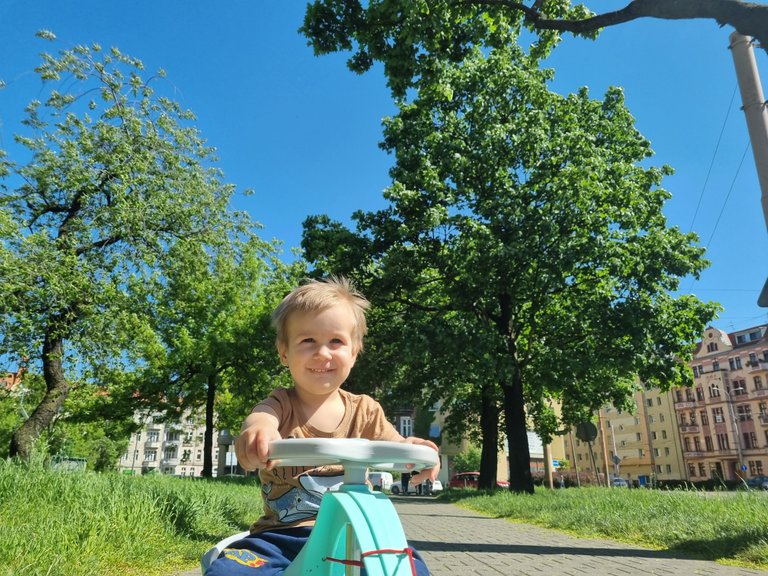 Dotarliśmy do przedszkola drugiego synka. No i teraz rozpoczyna się prawdziwy powrót do domku. Alex jest bardzo kochany, bo nie kłócił się że chce jechać na zabawce zamiast Wiktorka, co bardzo mi ułatwiło nasz wspólna drogę do domku. Podczas drogi mieliśmy kilka przebojów. Wiktorek raz chciał iść na nogach, raz na rękach, zaraz jechać z powrotem na zabawce. Zahaczyliśmy nawet o plac zabaw, żeby mogli się troszkę pobawić, ale niestety nie za długo ponieważ w domku, najstarsze dzieci czekają na obiad. Po wyszaleniu się najmłodszych dotarliśmy do domku. A wymiana pieluchy też była.
We reached the kindergarten of the second son. And now the real return to the cottage begins. Alex is very loved, because he did not argue that he wanted to go on a toy instead of Wiktorek, which made it very easy for me to go to the house together. Along the way, we had a few hits. Wiktorek once wanted to walk on his feet, once on his hands, then go back on the toy. We even hooked up with a playground so that they could have a little fun, but unfortunately not too long because in the cottage, the oldest children are waiting for dinner. After the youngest went crazy, we reached the cottage. And the diaper change was also there.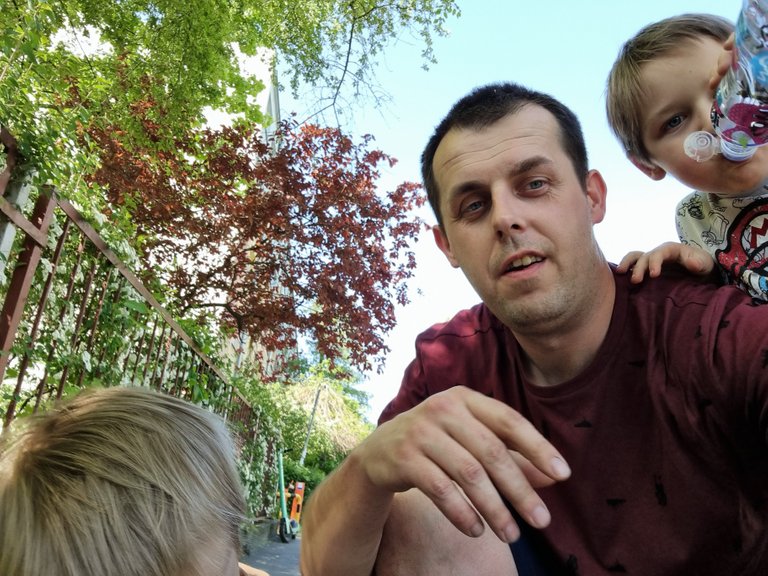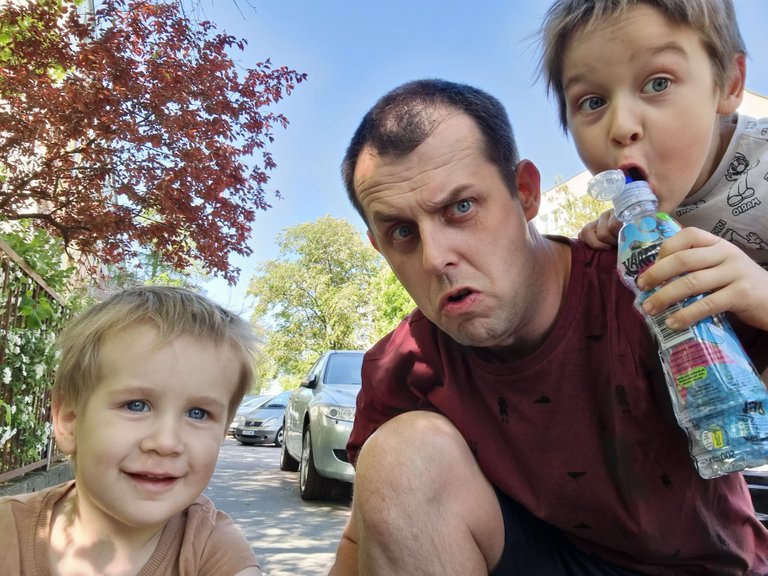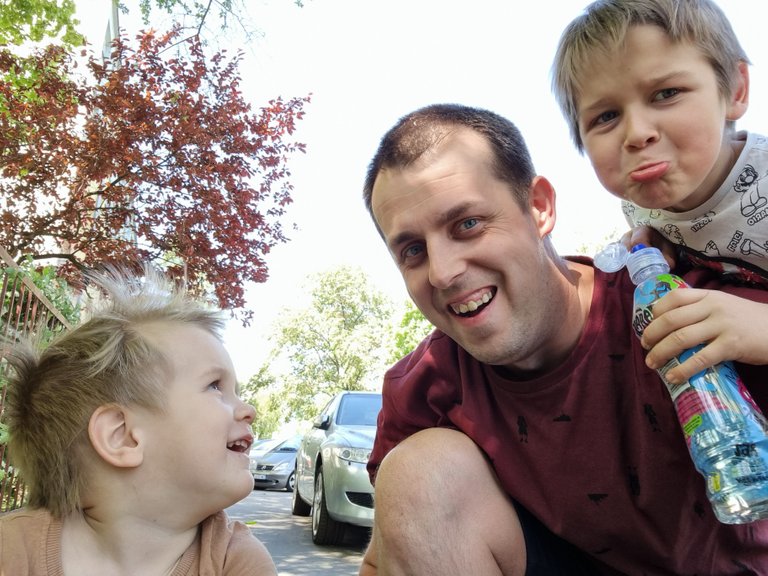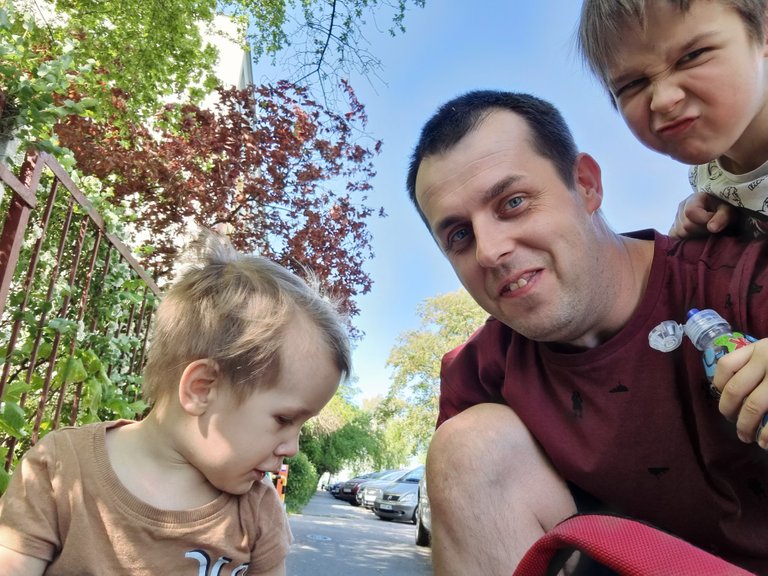 W domku moje najstarsze dzieciaczki mnie zaskoczyły, ponieważ zrobiły porządki u siebie w pokoju, oraz nawet u mnie w pokoju, też posprzątały. Co było bardzo pomocne po pokonaniu sporej drogi dzisiaj. Razem zjedliśmy obiadek. Zrobiliśmy sobie małe ćwiczenia z kolorowania, Nawet sporo im tych kolorowanek przygotowałem, na specjalne zamówienie mojej córeczki.
In the cottage, my oldest kids surprised me, because they cleaned up their room, and even in my room, they also cleaned up. Which was very helpful after covering a lot of road today. We had dinner together. We did a little exercise in coloring, Even a lot of these coloring pages I prepared, on the special order of my daughter.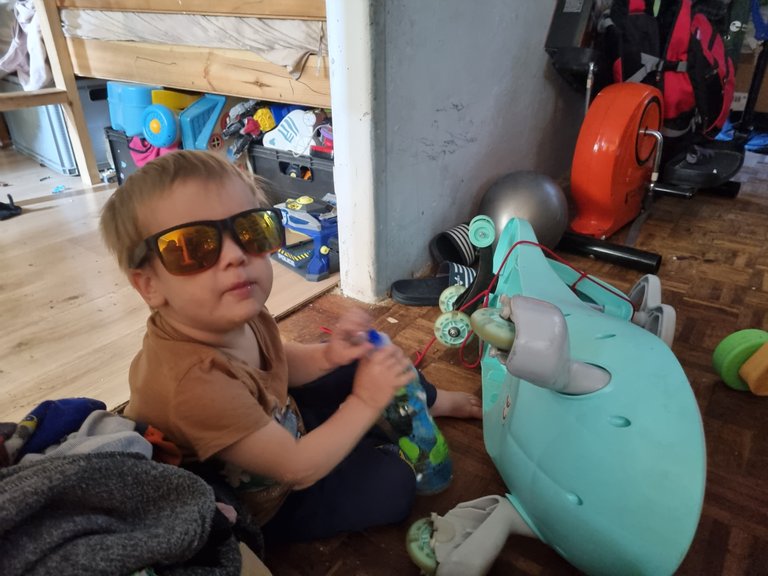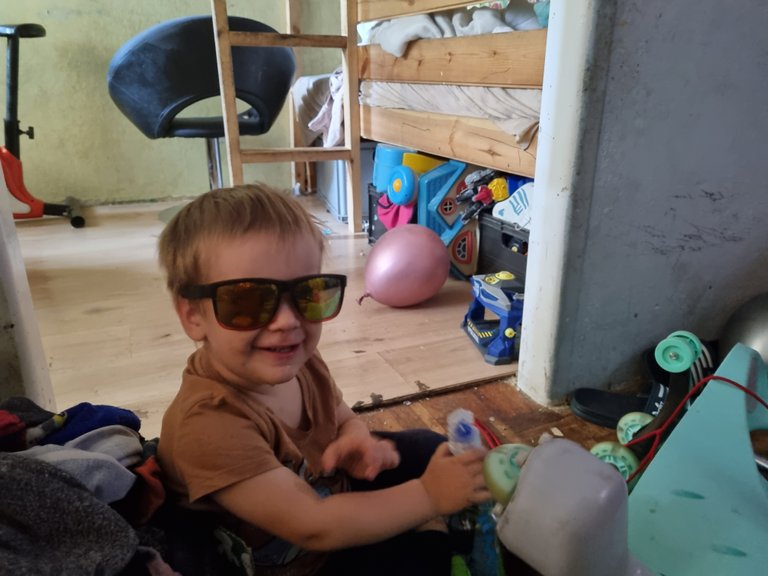 Położyłem dzieciaczki spać, a sam jeszcze musiałem poczekać na żonkę ponieważ późno dzisiaj wracała z pracy. A nie chciałem, żeby zmęczona musiała sobie odgrzewać jedzonko. Ona potrafi mną się zaopiekować po ciężkiej pracy więc czemu ja bym nie miał się zaopiekować moim skarbem jak wraca tak późno do domku.
I put the kids to bed, and I still had to wait for my wife because she was coming home from work late today. And I didn't want her tired to have to reheat her food. She can take care of me after hard work so why shouldn't I take care of my treasure when she comes back to the cottage so late.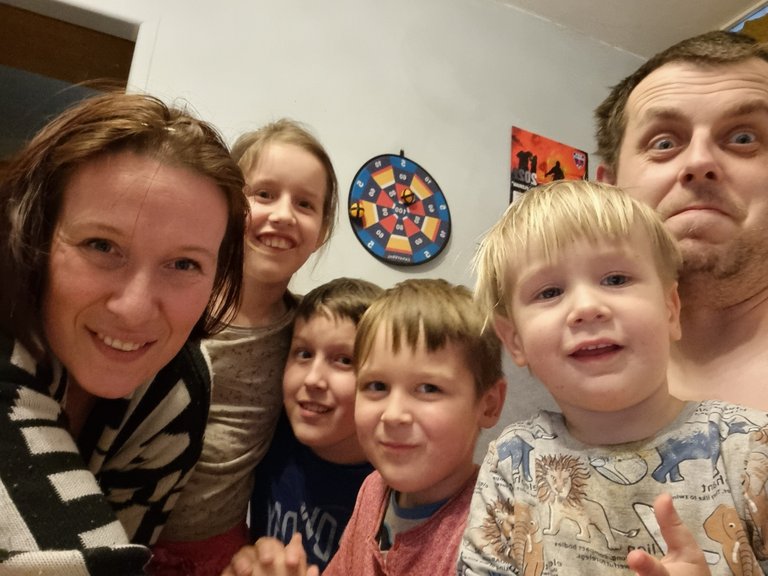 This report was published via Actifit app (Android | iOS). Check out the original version here on actifit.io




12/05/2022

36980

Daily Activity, Photowalking, Play with kids/grand kids, Walking
---
---