AT THE PIZZA COMPANY - the best kept secret in Ikeja
Here I go again in another food adventure. This is one of my favourite things to do. This time, I wasn't riding solo.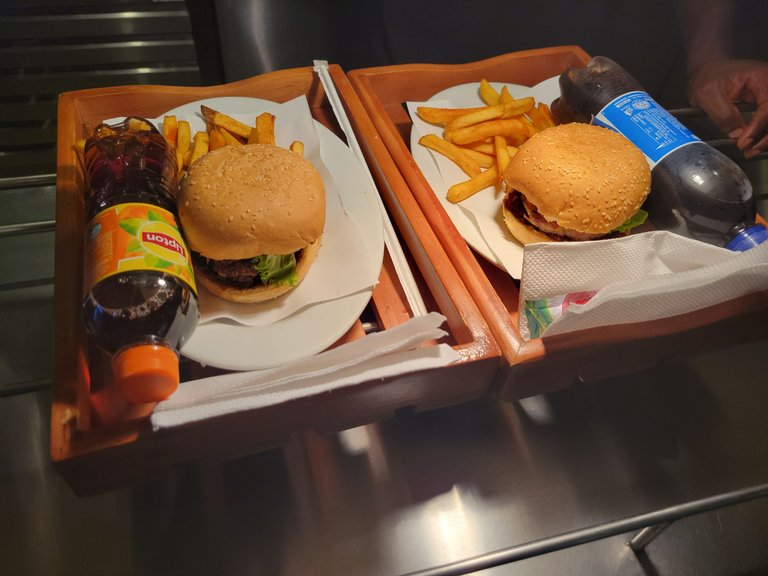 I was at Ikeja City Mall looking forward to have some Debonaairs pizza over the weekend. However, when I got there, my favourite pizza place was no longer there. Rather, I found another business occupying their spot.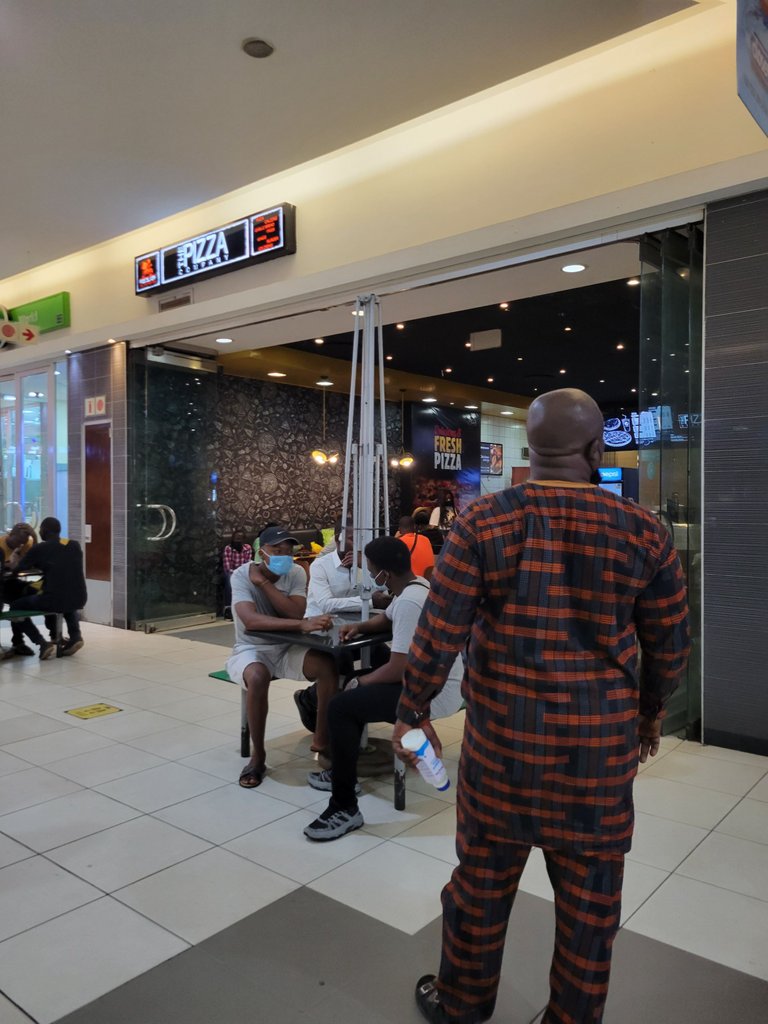 The Pizza company. Well, I'll bite. Gotta go find out what's cooking in this new joint. Maybe not new but it is new to me.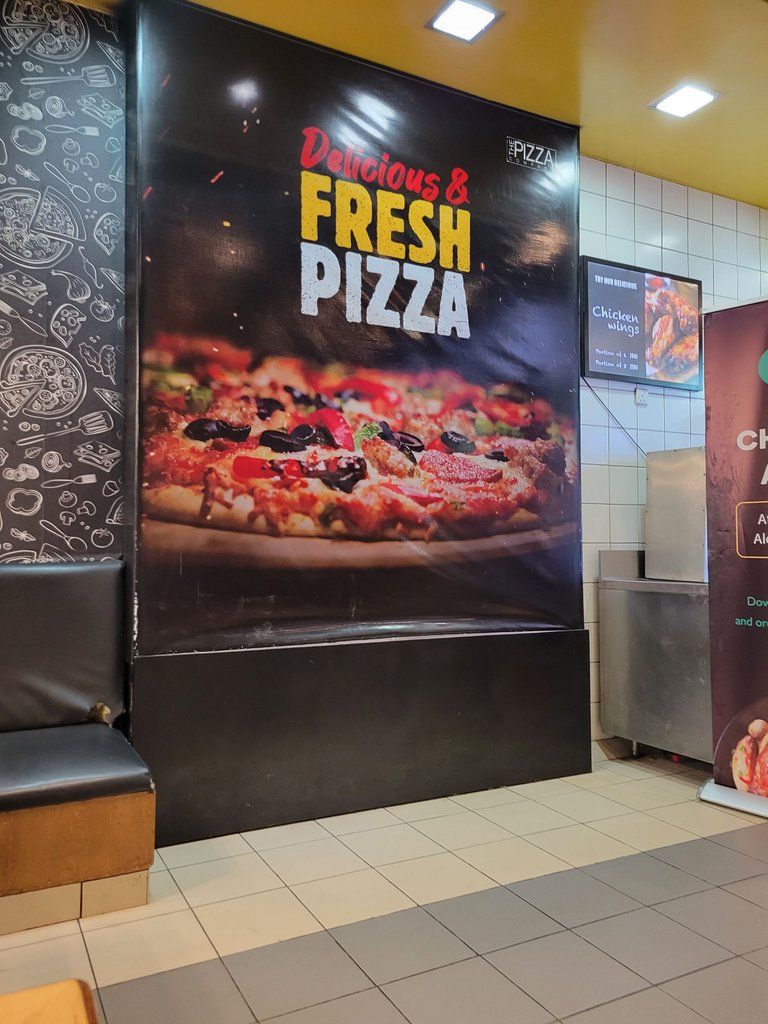 I thought about trying the pizza until my attention got caught by the varieties of burgers that they had.
I didn't go alone. I was with my brother. So we decided to check it out.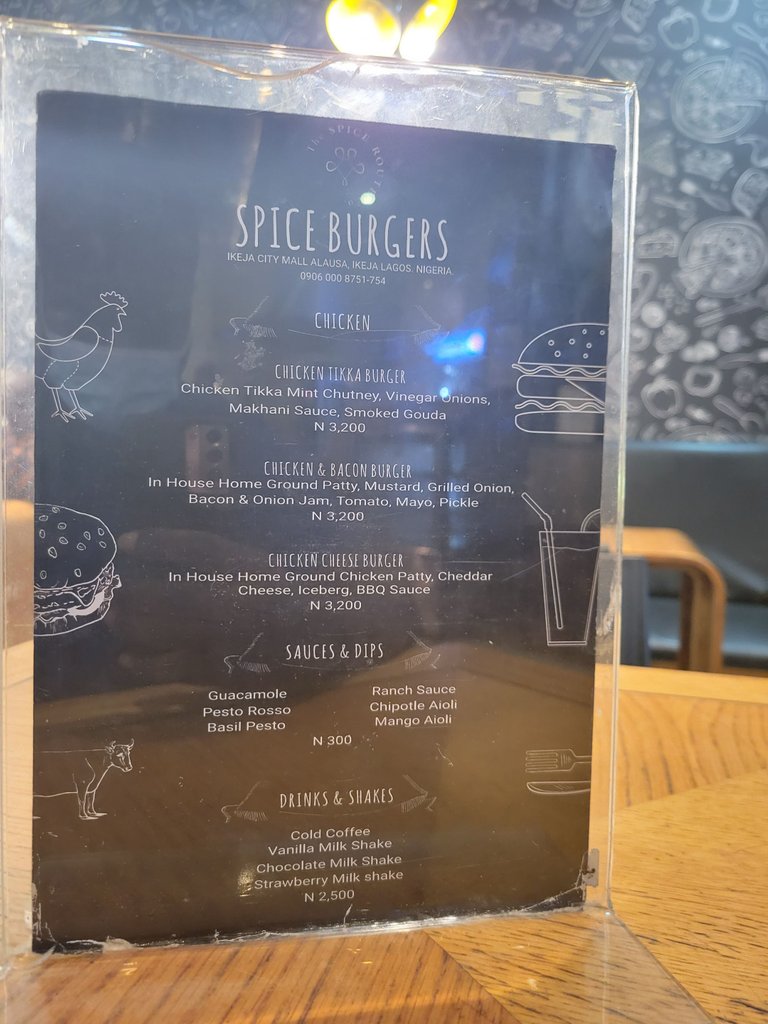 My brother order the Chicken and Bacon Burger - it was made up of Ground Patty (in house), mustard, grilled onion, bacon and onion jam, tomato, mayo and pickle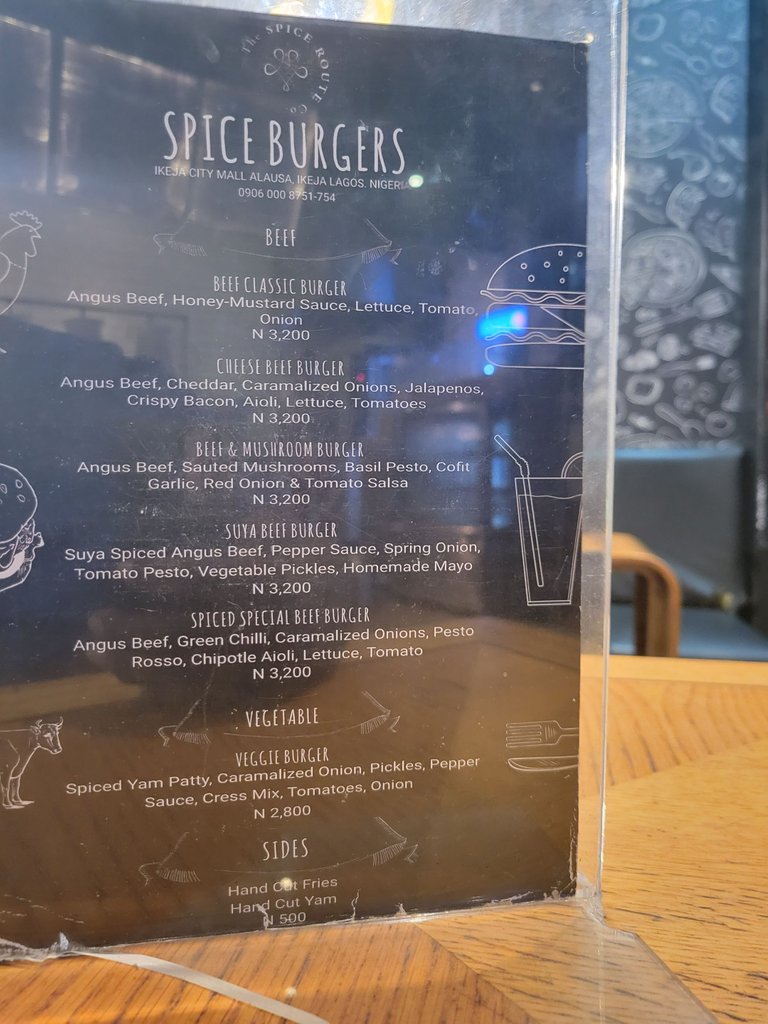 I went with the spiced social beef burger stuffed with Angus beef, green chili, caramelized onions, pesto, Rosso, chipotle aioli, lettuce and tomato.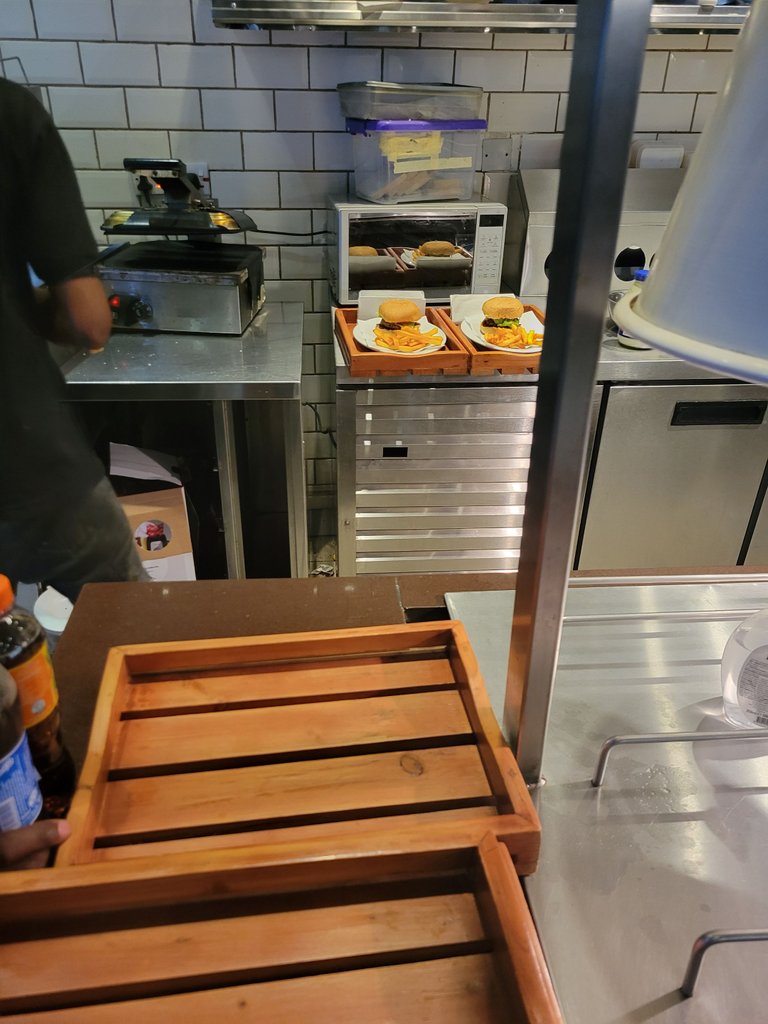 It took exactly 20 minutes for the burgers to be ready.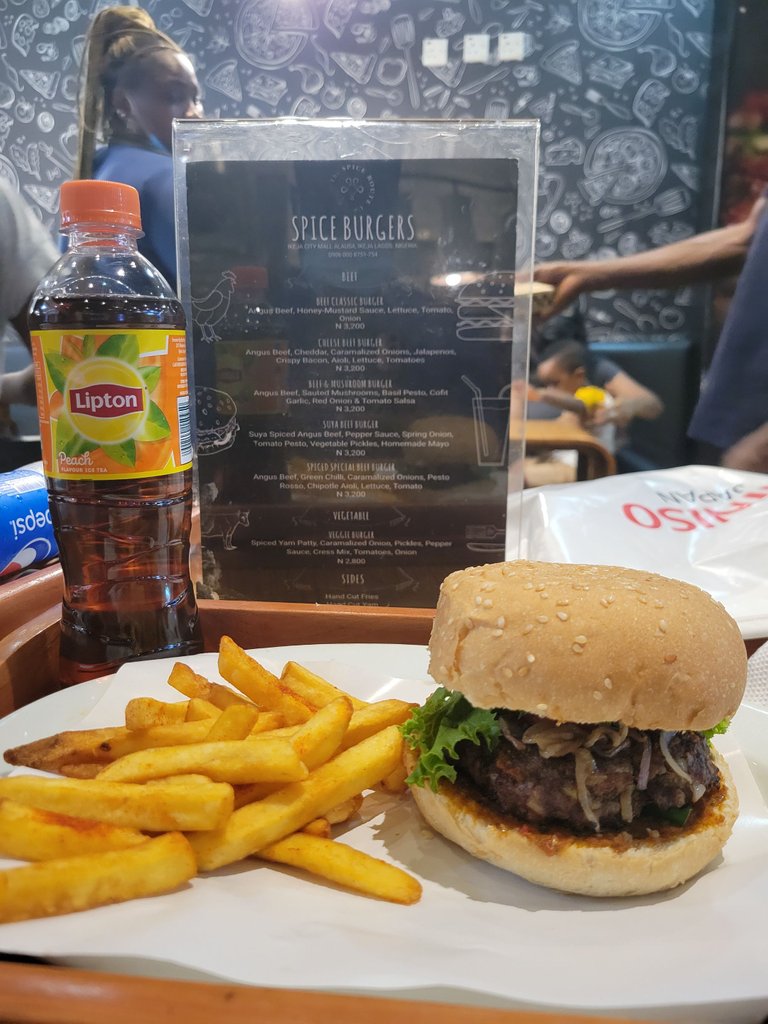 It came with fries and a drink, I went with ice tea for the culture.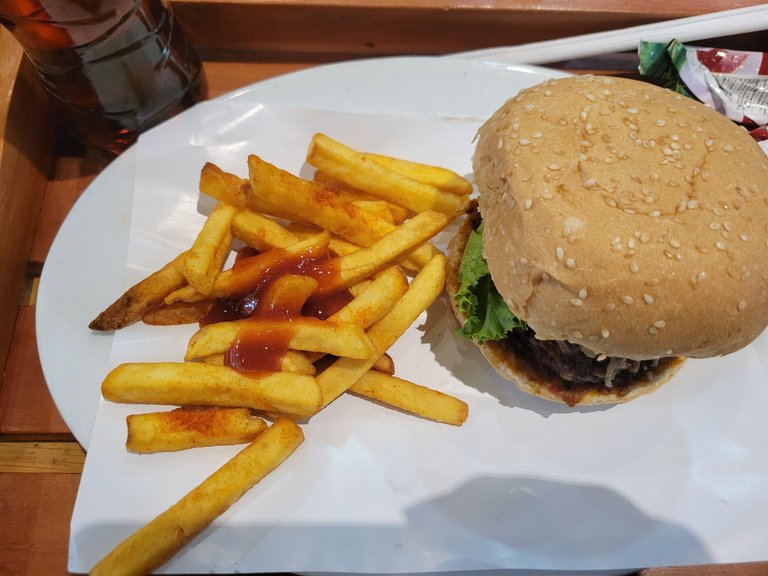 I would give this joint a rating of 4/5
The bun was perfect and the filling was insane with the taste. It was mind blowing, jaw dropping and sweet dripping. My tongue was in ecstasy.
---
---