Spiderman 2 (2004) - A Tremendous Sequel!

These Spiderman films one day just became a favorite of mine. Just great timing as to when they were released and my young age. I saw them in theaters, perhaps all of them. I was a big cable watcher as a kid. FX or TNT or some channel like that, played a Spiderman movie always, weekends especially. I remember getting Spiderman 2 for Christmas and I was sort of surprised, I loved the movie just didn't expect to receive it. Getting a DVD was kind of a big deal back in the day. At least to me it was.
Here is that very copy I got on Christmas, probably in 2005. Re-found from that same box I mentioned the other day. I can remember fondly when this copy was in pristine condition. It's seen better days. But I'll keep it in the best condition I can. Maybe even tape it up. Bottom line is that it plays to this day! I'm pretty confident the second disc will play too.

The inner box with the actual discs, is actually in tremendous condition though! Those outer boxes do indeed serve a purpose!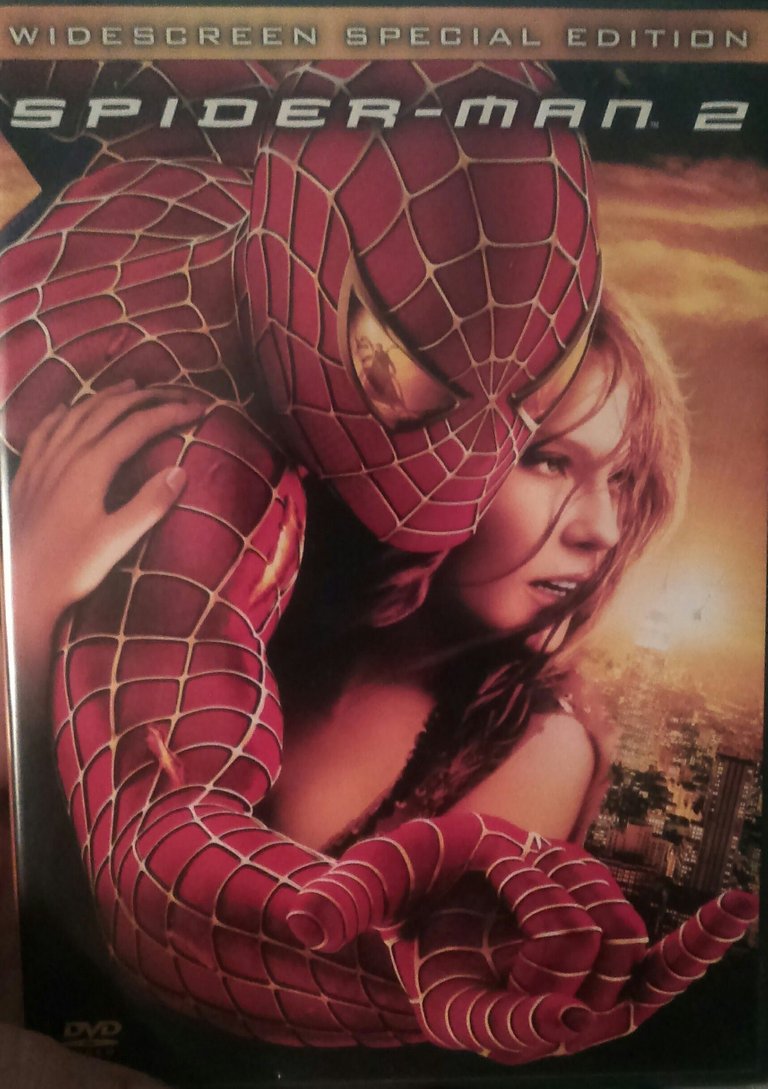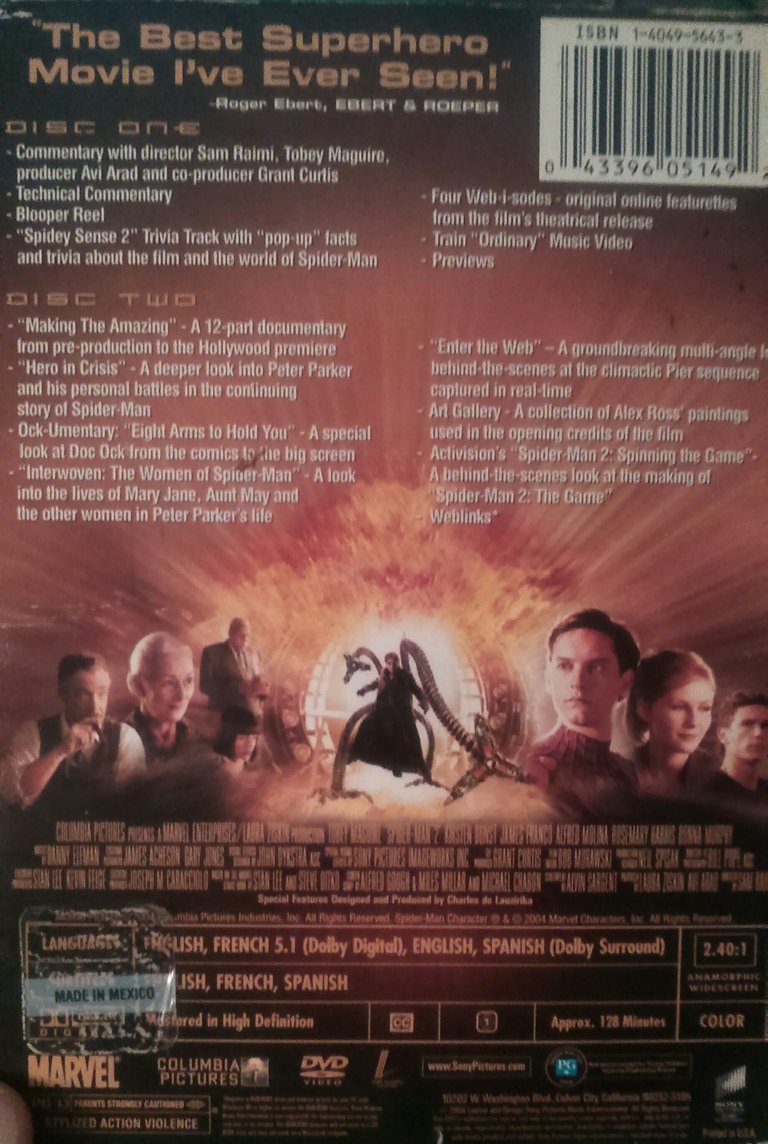 For some reason I underestimated discs. Crazy that they still play to me. Plays just fine actually.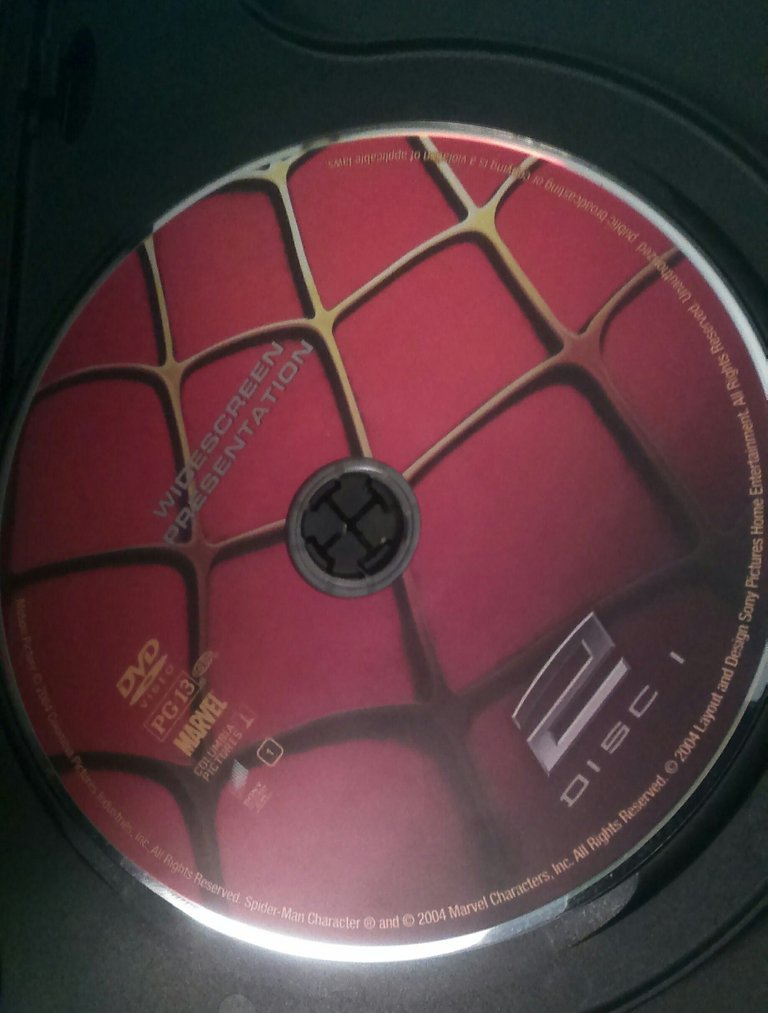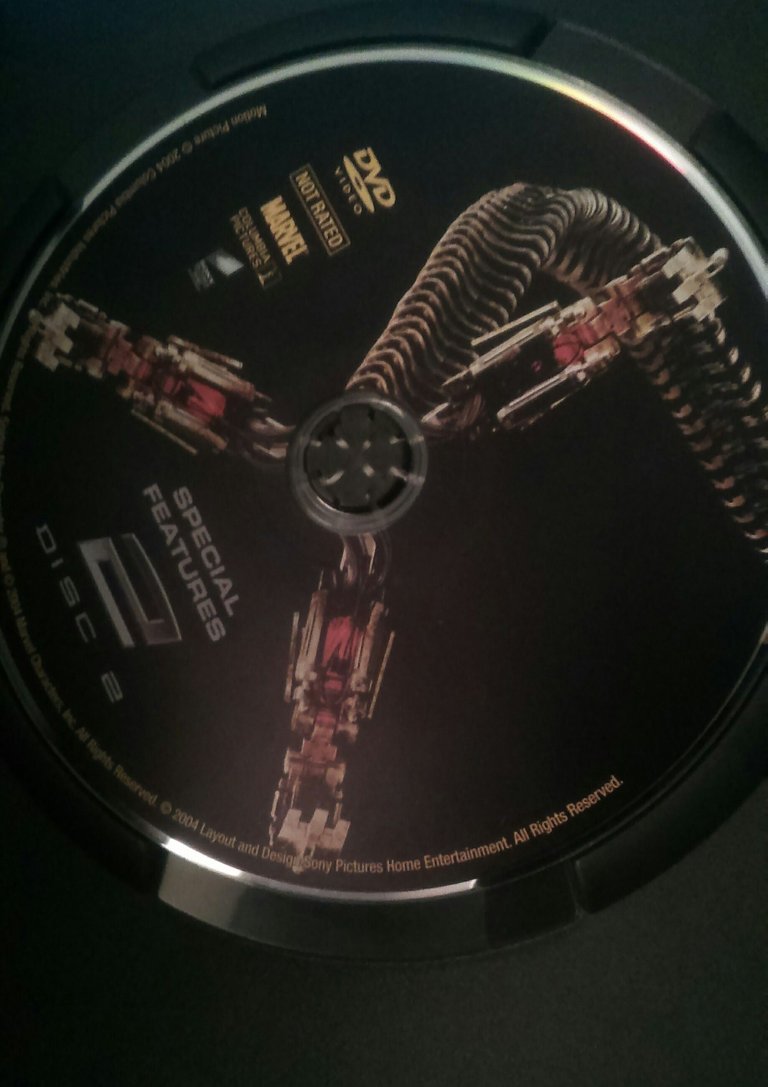 Once again, so many great memories watching this growing up. I knew these movies were big when they were in theaters and things like that, but I get a whole new respect for them when I watch them today.
The early 2000's began a time where CGI became so good. Just special times. Spiderman came out at the perfect time for all of these advances. These movies didn't lean on the big budget fancy CGI or stunts though. The story and acting are once again pretty superb in this sequel. These movies really spoiled audiences back then, and the movies are still absolutely more than watchable in 2022. That says a lot.
These Spiderman films feel like regular movies, not just superhero movies, if that makes sense.
I didn't grow up reading any of the comics, I just was born, and Spiderman was in theaters it felt like LOL. I was aware Spiderman was a comic, but that's about it.
Perhaps it's a testament to the great comics. Perhaps it was the casting and acting, perhaps it was CGI being awesome, but these movies sort of just feel underrated to this day. Maybe it was almost ahead of it's time. It was a perfect storm and the people that created these films definitely did an amazing job.
Nowadays, Marvel tends to pump out these movies like a candy factory pumps out candy bars. I enjoy many of the Marvel films, but sometimes it all feels cartoony.
---
Spiderman 2 really does a great job at telling several stories. Love between Peter and MJ, Peter's conflicting issue about regular life and Spidey, Doc Oc and Harry's story. Even Aunt May had such a good role in this film.
As I'm older, I find Peter's inner conflict about deciding to embrace the Spidey within him, or not, really fascinating. As a kid, I just thought he was being whiny. It is such a relatable issue. It's like don't be scared to be the best you possible, even if it's difficult? Something like that. The world, society deserves the best version of you. I guess there's many ways to interpret this inner conflict. But yeah. It is something truly relatable I feel. Maybe I'm misinterpreting that, I don't know. This very reason is why this movie is so great. Spiderman 2 really makes you think, I feel.
Doc Oc is such a unique villain to me too. Not some overly powerful dude shooting lasers. He's big in a lot of ways, but he's not like some mega massive monster. He's techy and nerdy, yet oddly tough, gritty and grimy.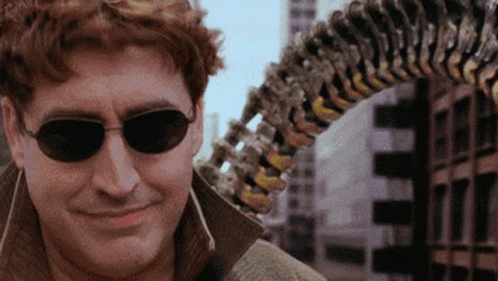 This movie has this forever iconic scene. So awesome. Iconic Spiderman moment.

Spiderman 3 was a lot of fun, and I'm gonna watch it tonight with my boy probably. But I could re watch Spiderman 1 and 2 forever if I absolutely had to.
The ending of Spiderman made me so happy too. Just feels like Peter and MJ are gonna live happily ever after.

I was nine when this one came out, just a perfect age for loving Spidey, ya know?
I remember playing Spiderman 2 on PS2. Never beat it. Might have to watch this and see how it all goes down. This is why I need a PS2. The nostalgia would be endless.
The opening sounds though......

Man, I love Spiderman. What a fantastic franchise as a whole.
I want to start buying DVD's again, I don't care how weird that seems. I need a copy of every Spiderman.
DVD's can create a lot of clutter this is true. But I already want to have a big book library as it is. Less clutter on my laptop honestly. I like that. My laptop doesn't need EVERYTHING uploaded there.
Besides, I do want to own some stuff. The ability to pop in a movie I own whenever is pretty sweet. Especially since I'm poor HAHA. When taken care of, DVD's will last. Netflix and streaming shows don't have every movie ever on there anyway. Not in my experience with streaming services anyway.
My boy and I are about to watch Spiderman 3. LET'S GO! Can't remember the last time I watched this!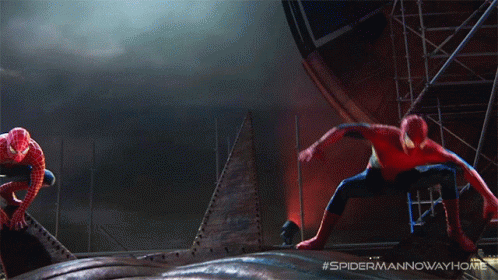 ---
---