Life Is No Green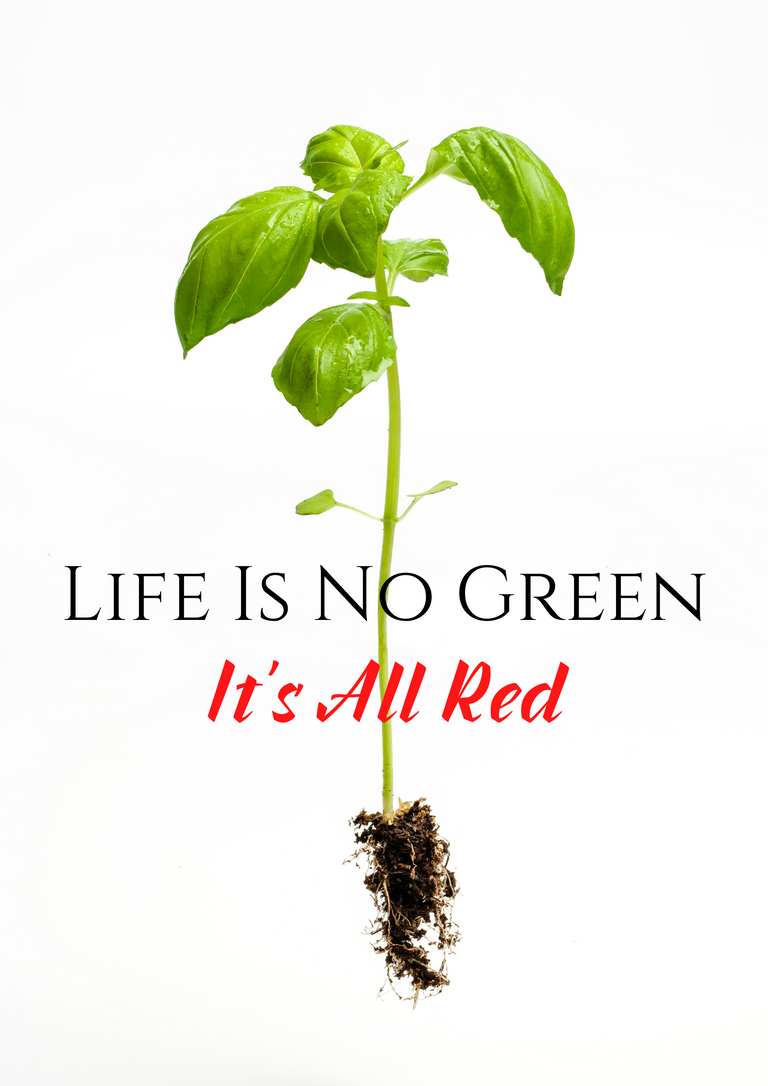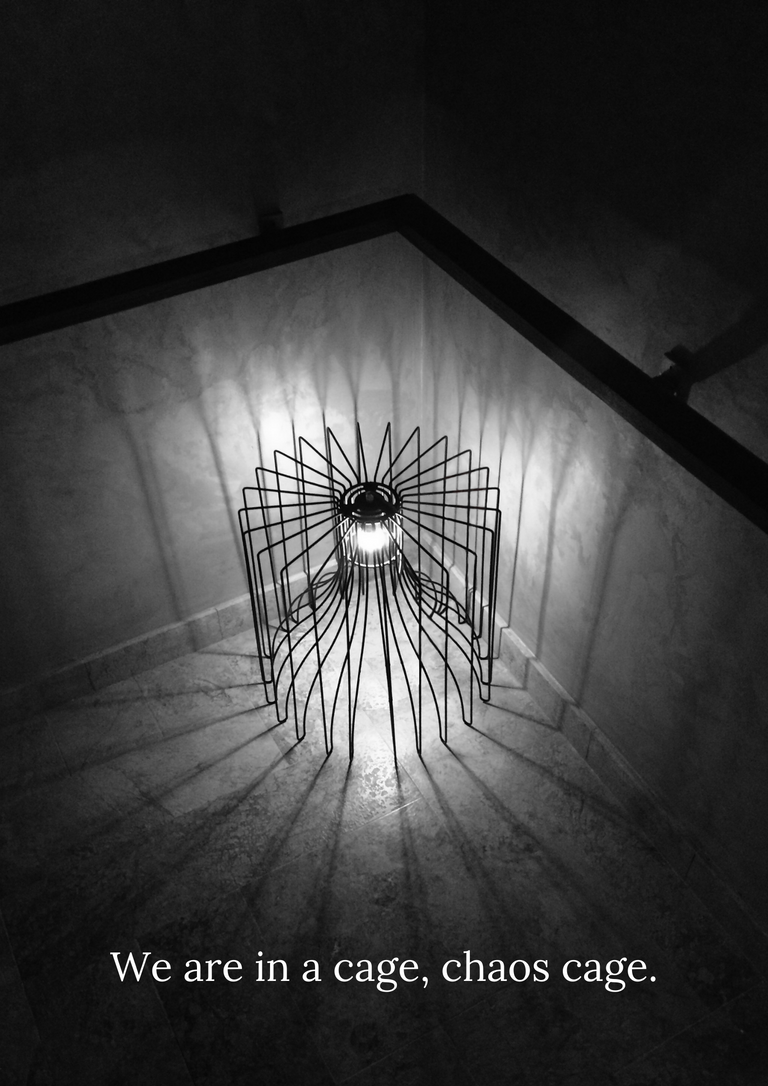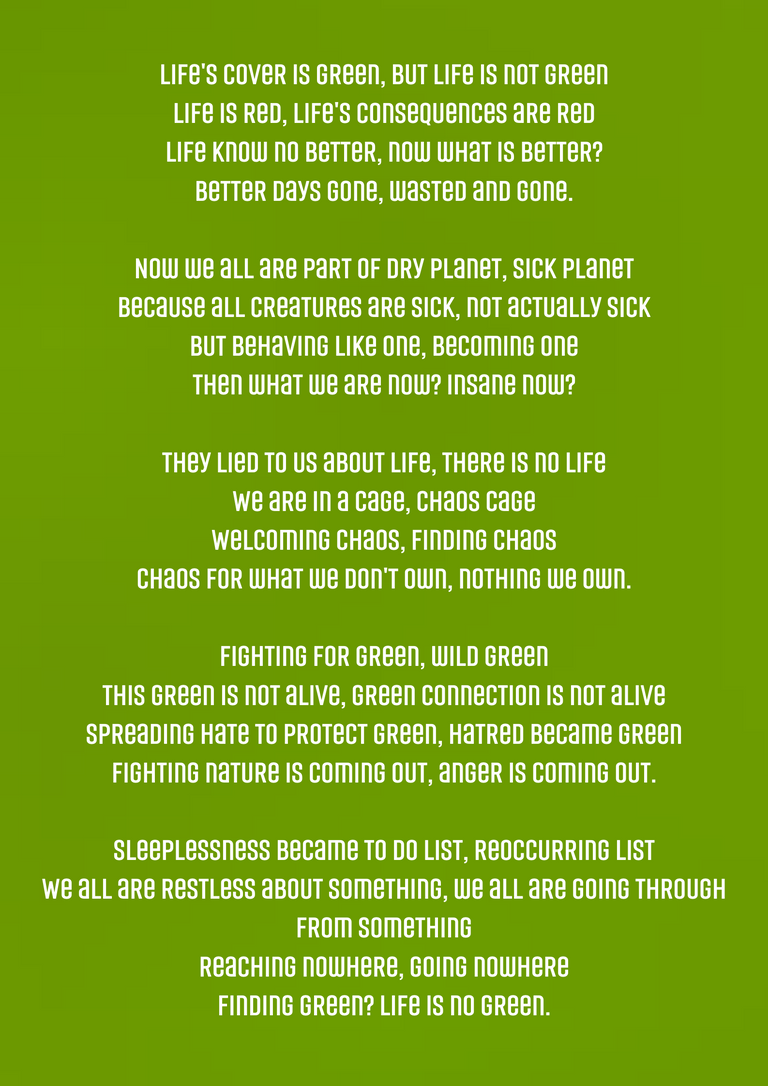 Life's cover is green, but life is not green
Life is red, life's consequences are red
Life know no better, now what is better?
Better days gone, wasted and gone.
Now we all are part of dry planet, sick planet
Because all creatures are sick, not actually sick
But behaving like one, becoming one
Then what we are now? Insane now?
They lied to us about life, there is no life
We are in a cage, chaos cage
Welcoming chaos, finding chaos
Chaos for what we don't own, nothing we own.
Fighting for green, wild green
This green is not alive, green connection is not alive
Spreading hate to protect green, hatred became green
Fighting nature is coming out, anger is coming out.
Sleeplessness became to do list, reoccurring list
We all are restless about something, we all are going through from something
Reaching nowhere, going nowhere
Finding green? Life is no green.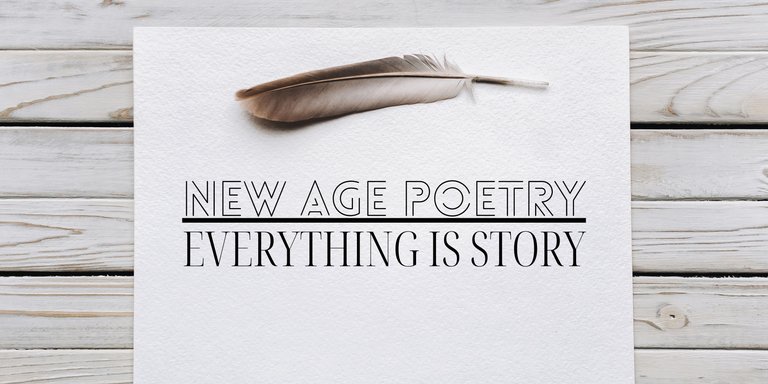 "This is my original and imaginative work".
(Pictures are edited and used from the Canva application).
Chiranjeevi Sarikonda
---
---