Time for a comeback
Hey guys it's been really painful being away for so long. Five days is a really long time to not interact and post on Hive. It's like living without your favorite favourites.
But then it's really not my fault, it's a normal occurrence. This time it hit me really low, yeah that's right, it hit me where I didn't see it coming. This one really hit the spot, hehe.
Well what happened was that I fell sick. Started showing symptoms on Friday but I didn't take too serious, by Sunday it was already getting worse. I became pretty much indisposed. It hit me so hard that I even started to vomit.
By Monday, I decided to seek medical attention and then after series of tests the doctor told me I'll have to take injection first and the be administered drugs. I can't remember the last time I took injections. So I looked at the doctor and told her that I was scared of needles.
You should see her reaction, hahaha. I'm sure she was wondering why a grown man like me was scared of getting injected. After some time she finally convinced me to take it. Yeah, so I had to have my ass injected first. She did that pretty fast and still gave me a bunch of other drugs.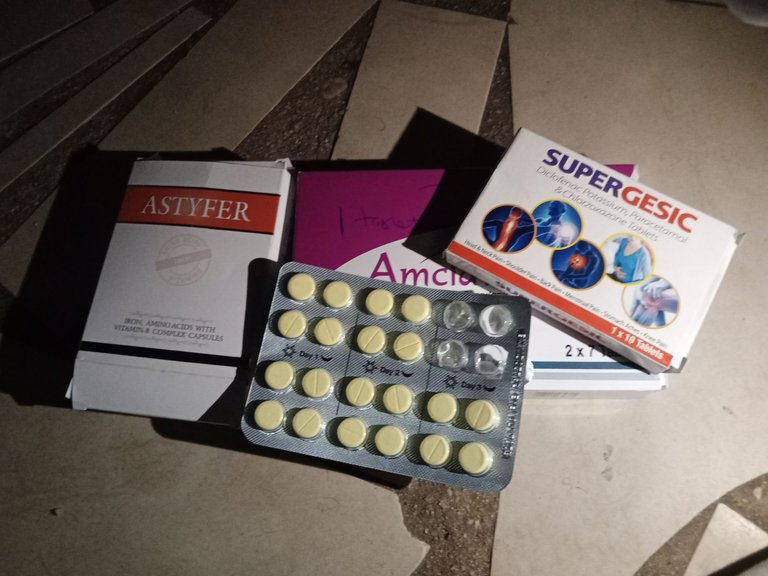 I've started to take them and I'm starting to feel a lot better. I don't know what's really going on this season. I've heard a lot of people complain of one type of sickness or the other. I just hope we all get better and recover full as soon as possible.
So from now on, you'll be seeing me on your feeds and comment section more than before, get used to it, hehe. What's the latest around here anyways?, Can someone put me through all that?... I'll be glad.
By the way...
Happy new month to you all ❤️❤️
---
if you enjoyed reading this, I invite you to upvote and drop a comment I'll be glad to reply
---
---