. 123 . Moedas do Mundo
Referências:
. Standard Catalog of World Coins, by C. L. Krause and C. Mishier
. https://en.numista.com/
. https://www.wikipedia.org/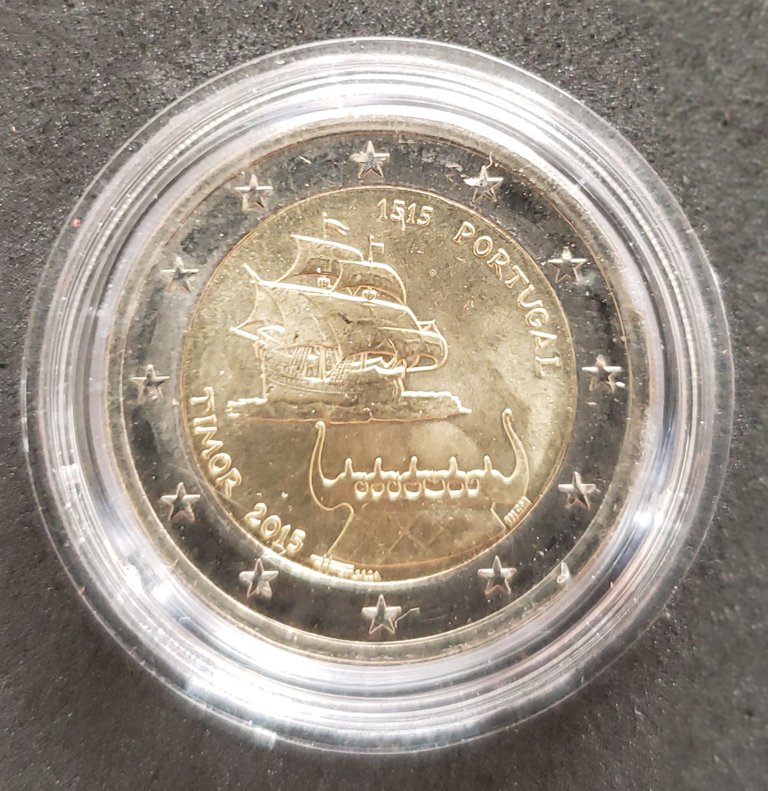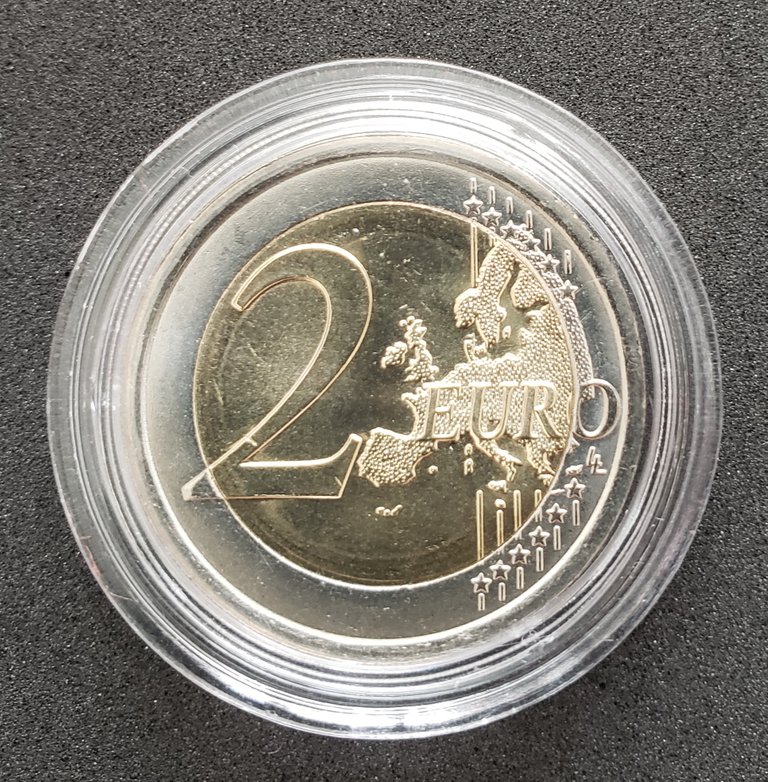 Características:
País: Portugal
Valor: 2 Euros
Ano: 2015
Peso: 8,5 g
Material: Cupro-níquel
Cunhagem: 500.000
Tipo: Moeda Comemorativa Circulante
Comemora os 500 anos do primeiro contato com Timor.
O obverso mostra um veleiro típico português do século XVI (caravela), representando a chegada dos navegadores portugueses à ilha, e uma casa local com telhado de colmo, incluindo as típicas esculturas em madeira, memórias permanentes de mitos e lendas. O mostrado na moeda representa a história dos primeiros habitantes, que chegaram de barco de outras partes do continente asiático e a importância do cavalo para percorrer as íngremes montanhas que cobrem a maior parte da ilha.
Foi gravado por Fernando Fonseca.
O reverso mostra, junto ao valor, um mapa do continente europeu, sem fronteiras.
Foi gravado por Luc Luycx.
Na borda vemos sete castelos e cinco brasões.
Muito obrigado e até a próxima moeda.
Posted via neoxian.city | The City of Neoxian
---
---