[PL / ENG] My Actifit Report Card: March 6 2023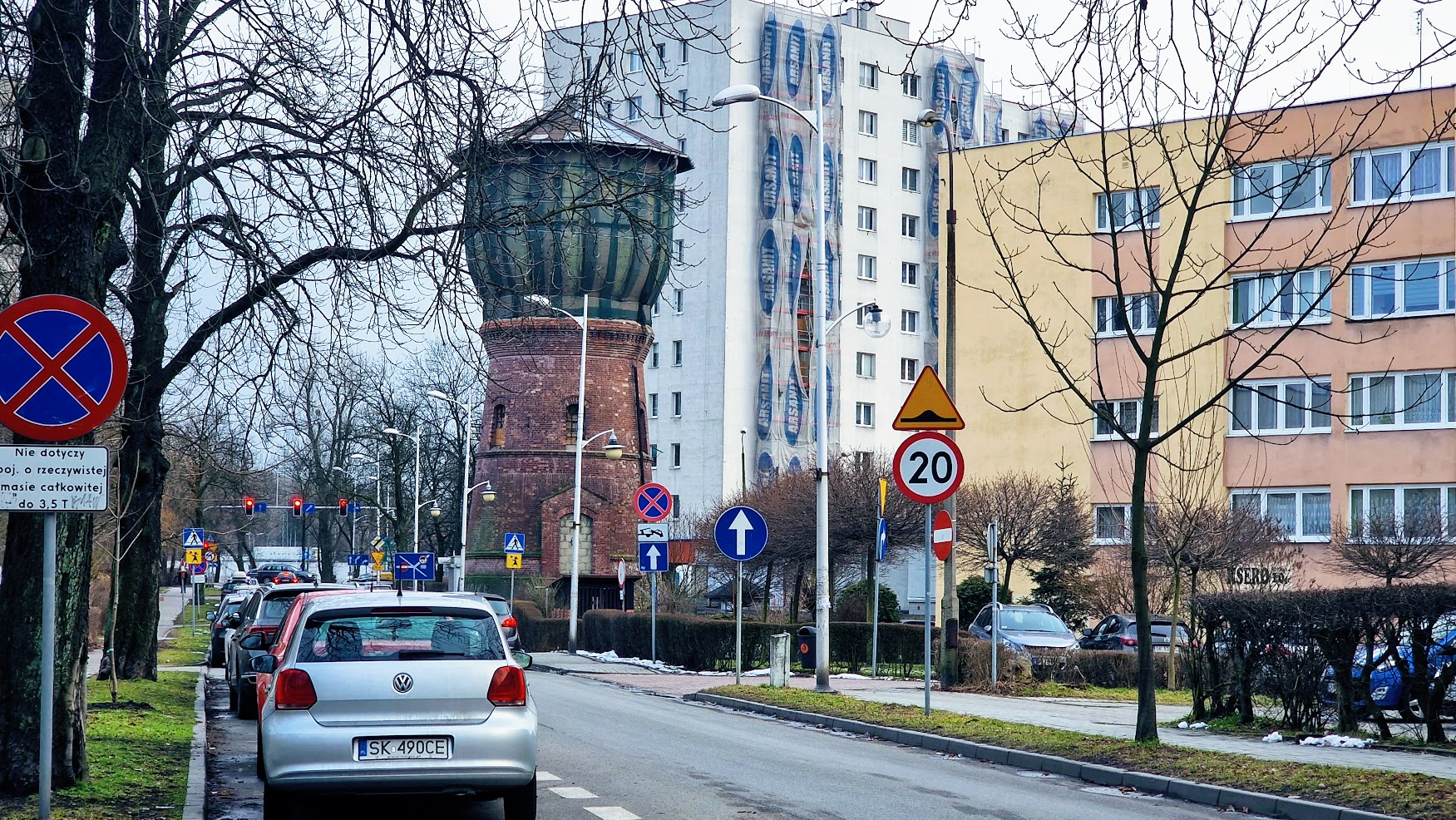 Nowy tydzień zaczęliśmy od porannego telefonu do przychodni, gdzie ku mojemu zdumieniu nie usłyszałam spodziewanego "Przykro mi, termin dopiero na jutro", a "Czy da pani radę być za pół godziny?". Szybkie ubieranie, dwie dzikie awantury (1. "Chcę teraz siedzieć na moim krzesełku i bawić się obrazkami!", 2. "Nie chcę do wózka, chcę na nóżkach!") i już byliśmy w przychodni. Kolejna awanturka na miejscu (3. "Nie chcę siedzieć pod gabinetem, chcę biegać po schodach góra-dół!") i już, szczęśliwa Mama ze zwolnieniem do piątku i przeradosny Bombelek mogli wyjść na mini spacer, zwieńczony, a jakże, awanturą numer cztery (4. "Nie chcę już do wózka, chcę dłużej na nóżkach!").
We started the new week with a morning call to the clinic, where, to my surprise, I didn't hear the expected "I'm sorry, the next available date is tomorrow", but "Will you be able to be there in half an hour?". Quick dressing, two wild fights (1. "I want to sit on my chair now and play with pictures!", 2. "I don't want to use a stroller, I want to go on my feet!") and we were already at the clinic. Another brawl on the spot (3. "I don't want to sit in front of the office, I want to run up and down the stairs!") and that's it, happy Mom with a sick leave until Friday and the hilarious Bombel could go out for a mini walk, crowned, of course, with brawl number four (4. "I don't want to be in a stroller already, I want to be on my feet longer!").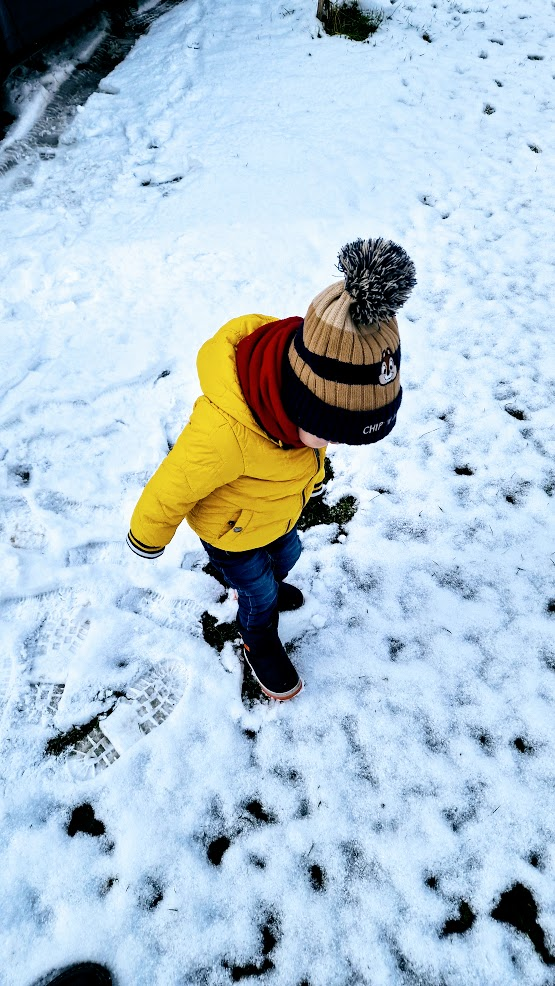 Taaaaak, to moje niezwykle spokojne i miłe dzieciątko dało mi dziś rano popalić :D Zniosłam to wszystko ze stoickim spokojem - dużo gorzej natomiast na moje nerwy zadziałało to białe gówno, które zdążyło sobie serdecznie napadać.
Yeah, my extremely calm and nice baby gave me a hard time this morning :D I endured it all stoically - much worse, however, was the white shit, which managed to fell down, and worked much worse on my nerves.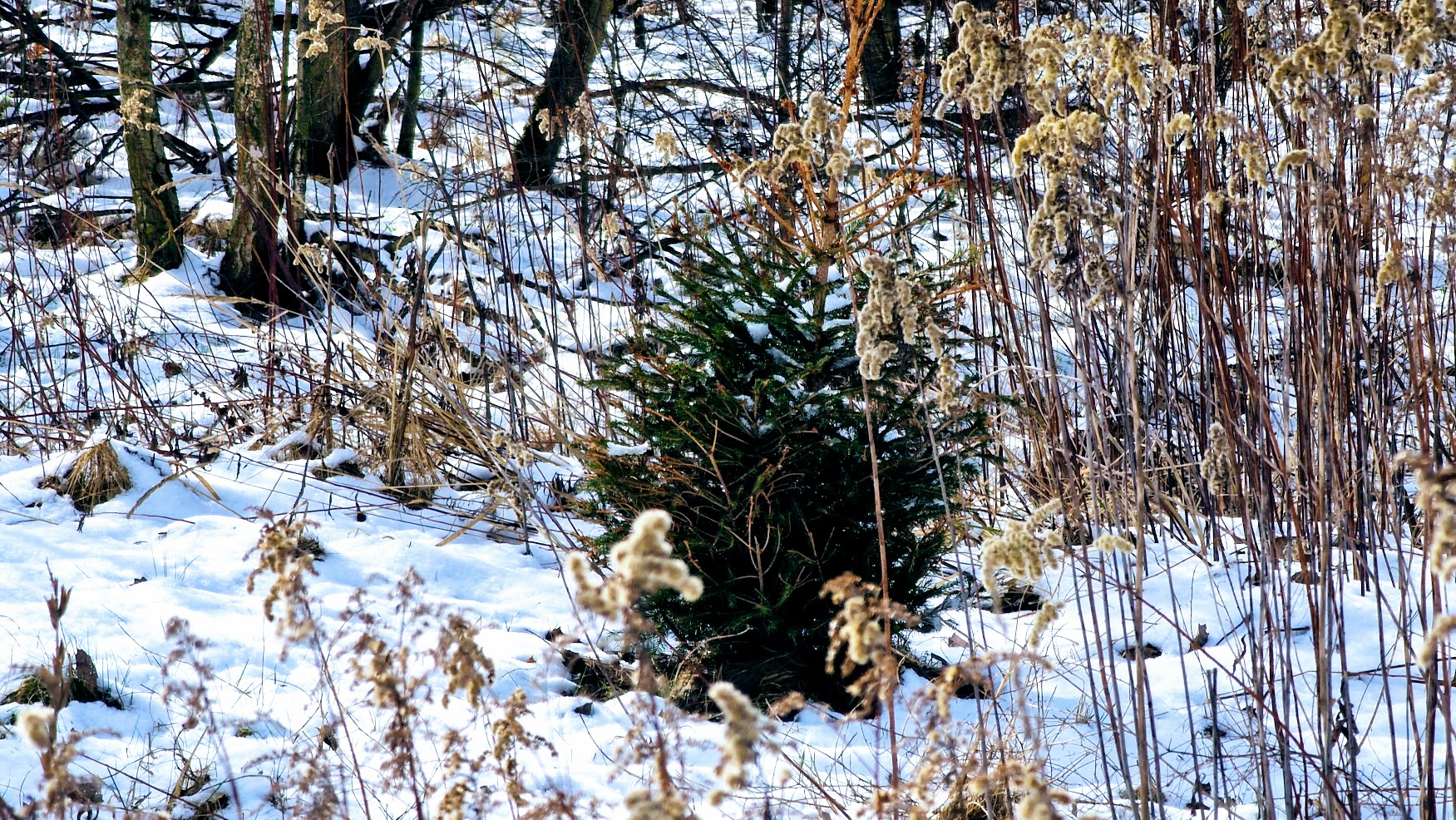 Poszliśmy zerknąć na naszą tegoroczną choinkę, tzn. ja zerknęłam, bo Bombel, wyczerpany awanturami, zasnął w przeciągu półtorej minuty od wejścia do wózeczka.
Rośnie sobie, zieloniutka i niezłomna.
We went to look at our this year Christmas tree, I mean I looked, because Bombel, exhausted by all the fuss before, fell asleep within a minute and a half of getting into the pram.
The tree grows up, green and steadfast.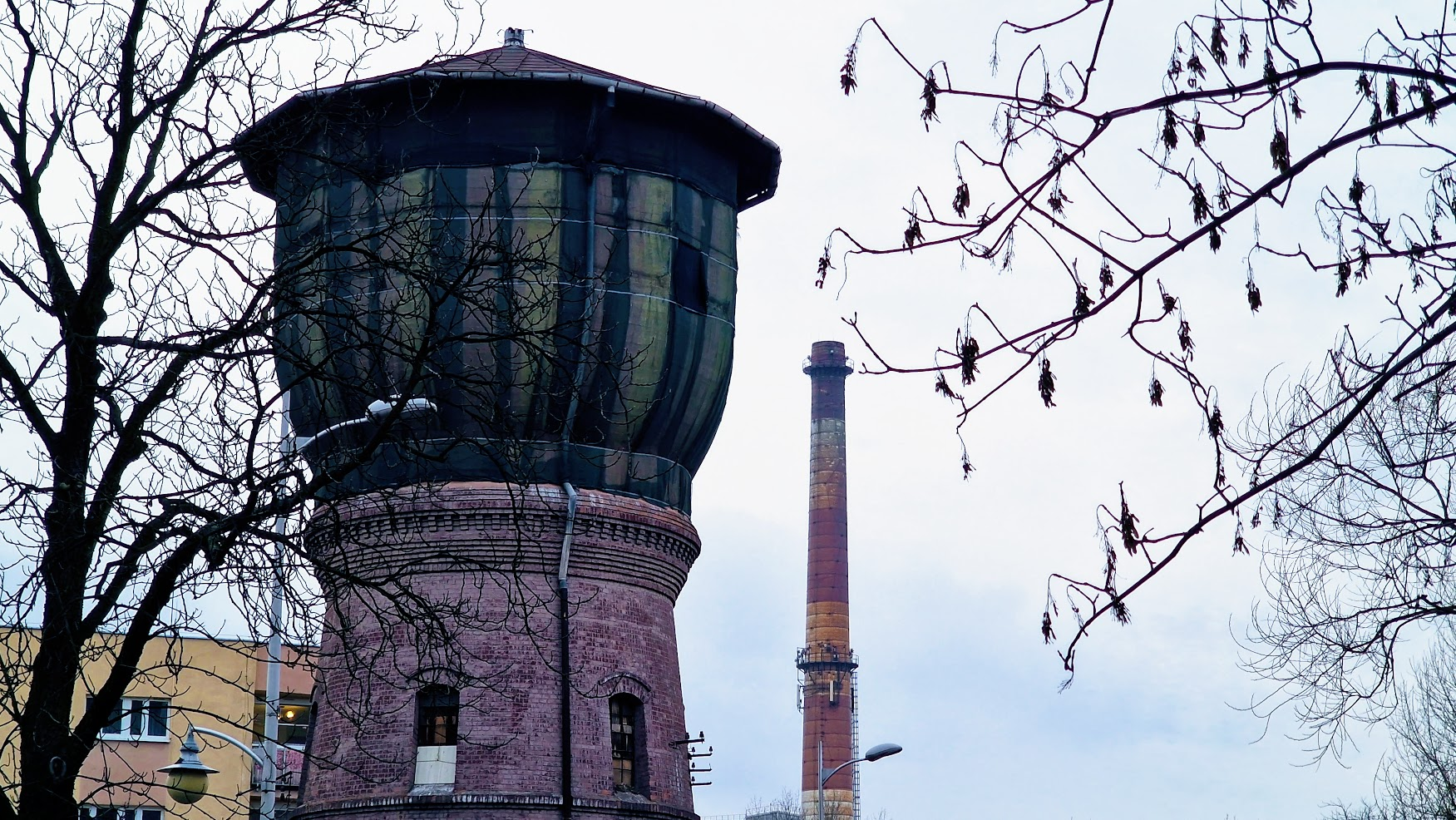 Finisz dnia to moja wizyta u lekarza. Przed gabinetem trzęsłam się jak osika. Na szczęście, nerwy okazały się chyba niepotrzebne - profesor nie dostrzega na wynikach wznowy, oczywiście temat wymaga wciąż kontrolowania, ale wszystko wskazuje na to, że nie czeka mnie w najbliższym czasie powrót do szpitala. Całe szczęście!
A na zdjęciu okładkowym i sąsiednim wieża, sąsiadująca z gabinetem, w otoczeniu bloczków i komina kopalnianego. Taki tam, katowicki krajobrazik.
The end of the day is my visit to the doctor. I was shaking like a leaf outside the office. Fortunately, the nerves turned out to be unnecessary - the professor does not see a recurrence in the results, of course the subject still needs to be monitored, but everything indicates that I will not be returning to the hospital in the near future. Lucky me!
And in the cover photo and in the adjacent photo there is a tower, next to the clinic, surrounded by blocks and a mine chimney. Such a Katowice landscape.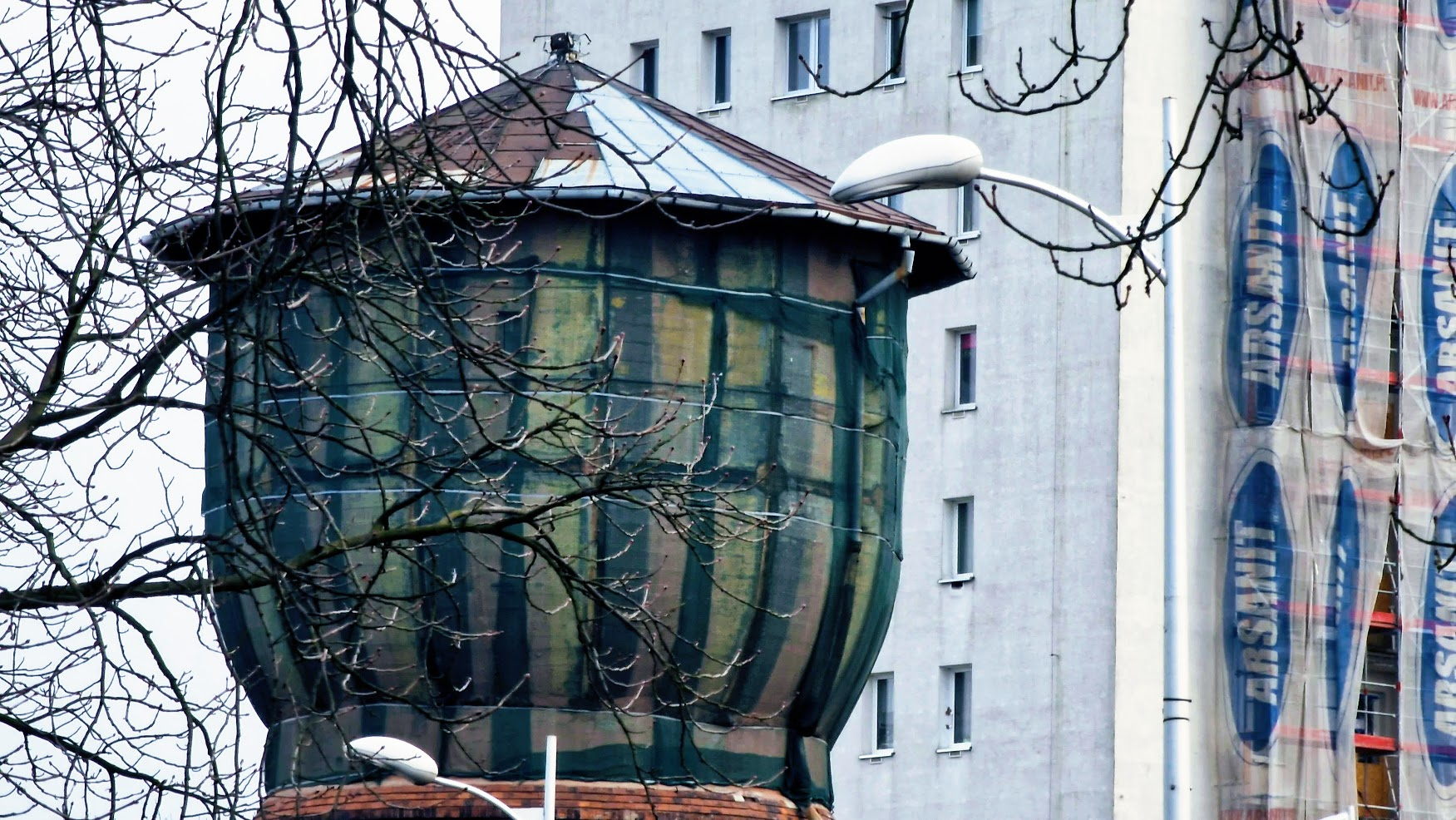 _This report was published via Actifit app ([Android](
https://bit.ly/actifit-app
) | [iOS](
https://bit.ly/actifit-ios
)). Check out the original version [here on actifit.io](
https://actifit.io/@asia-pl/actifit-asia-pl-20230307t091648252z
)_


06/03/2023

8047

---
---