[PL / ENG] Leniwe niedzielne przedpołudnie w Kato / Lazy Sunday morning in Kato My Actifit Report Card: April 3 2022
Dzisiaj przyszło mi zrobić za kierowcę do Katowic, a że Bombel smacznie zasnął w aucie, to postanowiłam przedłużyć mu drzemkę w formie najlepszej z możliwych - spacerowej. Obeszliśmy sobie część Śródmieścia - pomiędzy ulicami Wojewódzką, Reymonta, Powstańców, Plebiscytową i Jagiellońską.
Today I had to drive to Katowice, and as the Baby fell asleep in the car, I decided to extend his nap in the best possible form - walking. We walked around a part of a downtown - between Wojewódzka, Reymonta, Powstańców, Plebiscytowa and Jagiellońska streets.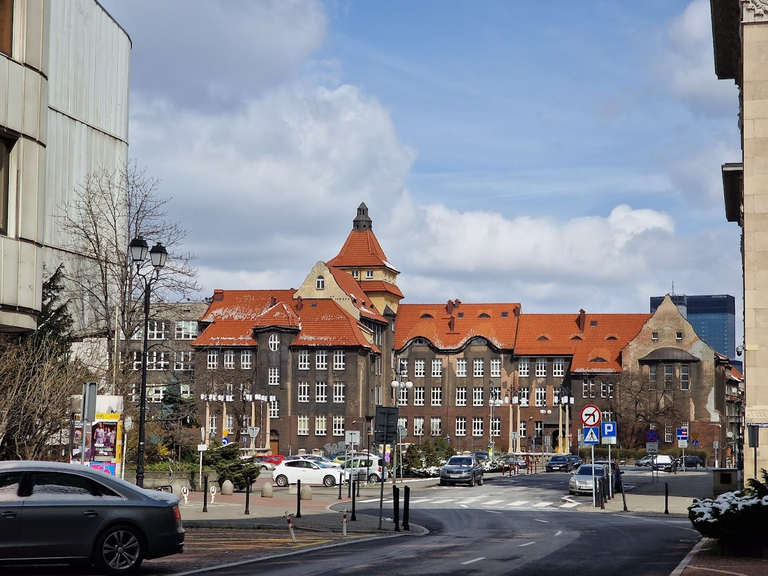 Niebo było zachmurzone, ale co chwilę przebijał się soczysty, smakowity błękit. Nie mniej jednak było cholernie zimno. Wszystkie zdjęcia zrobione w rękawiczkach - całe szczęście, że można robić zdjęcia przyciskiem głośności.
The sky was overcast, but every now and then there was a juicy, tasty blue. Nevertheless, it was bloody cold. All photos taken with gloves on - fortunately you can take photos with the volume button.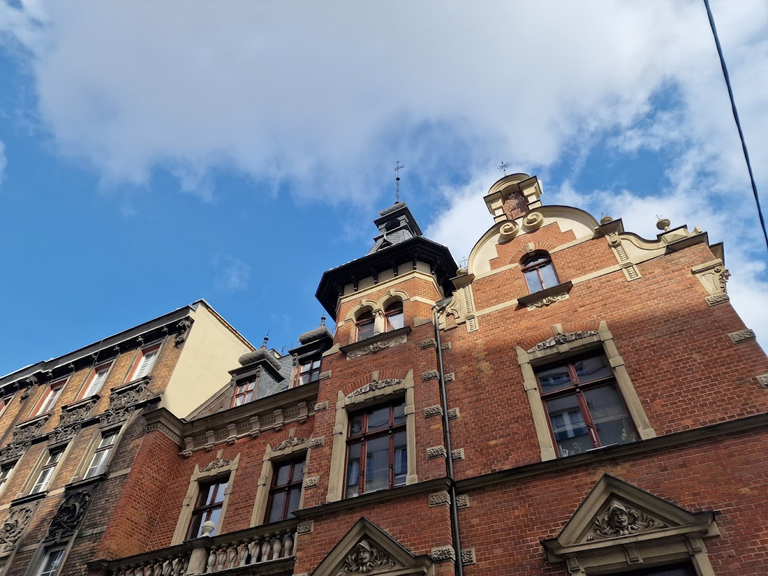 Poniżej mural na Wojewódzkiej - Krystyny Bochenek, bardzo cenionej w Katowicach, która zmarła w Smoleńsku.
Below is a mural on the Provincial - Krystyna Bochenek, highly valued in Katowice, died in Smolensk.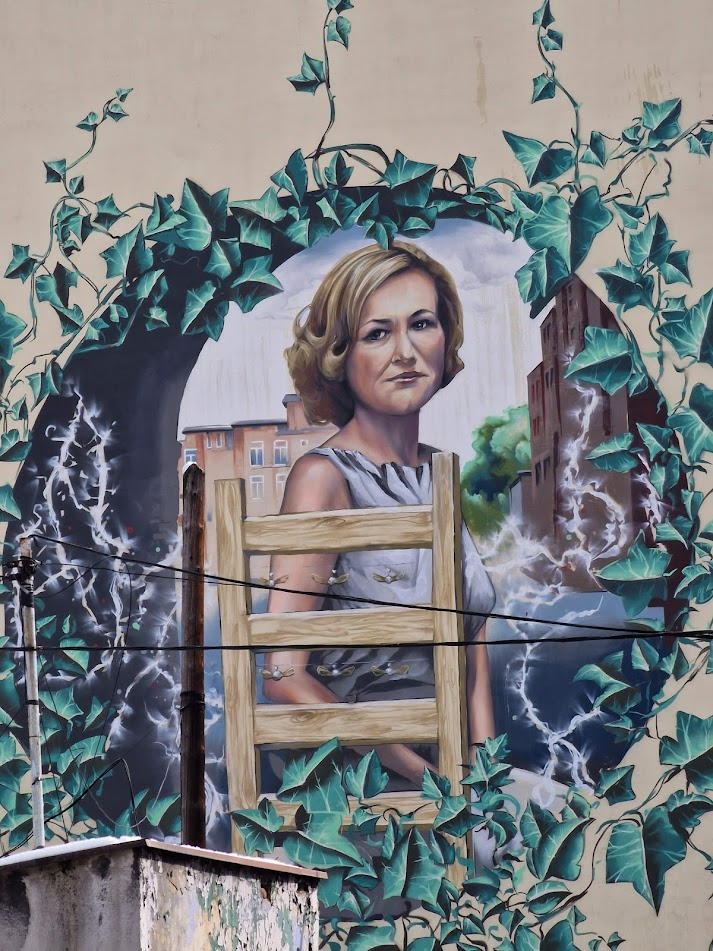 A tu z kolei nieco inna forma ekspresji artystycznej.
And here, in turn, a slightly different form of artistic expression.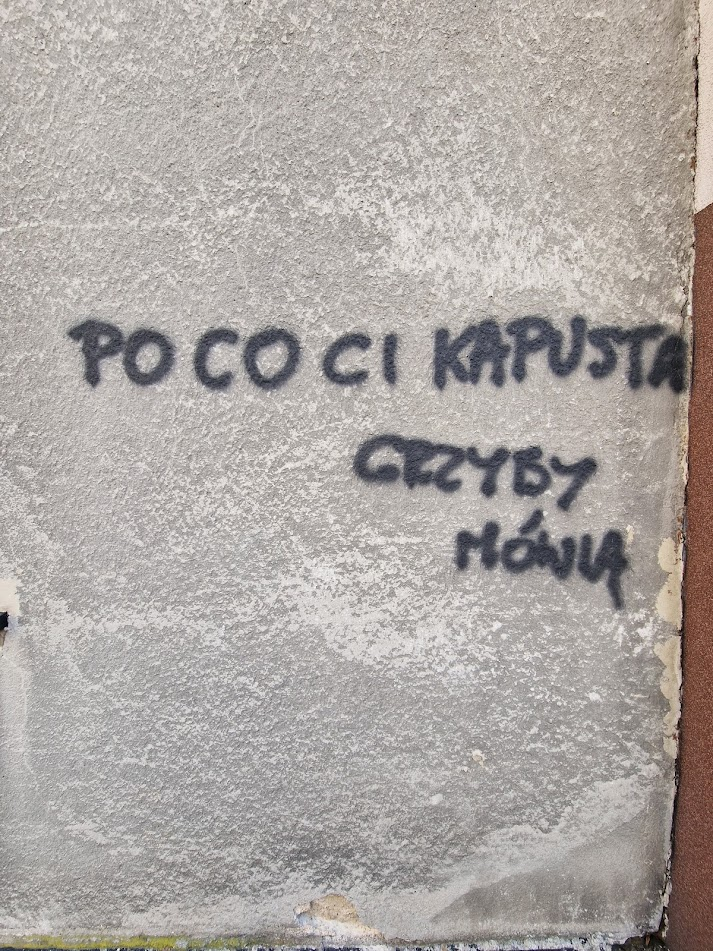 Widok na Urząd Marszałkowski. Dużo zaparkowanych samochodów, ale wokół cisza, spokój. Spotkałam tylko parę osób, leniwie wyprowadzających psa na spacer. Zaparkowane samochody należą do mieszkańców okolicznych kamienic - o tej porze w niedzielę nikt tu gorączkowo nie szuka miejsca parkingowego pod biurem, nikt nigdzie nie pędzi.
View of the Marshal's Office. Lots of parked cars, but peace and quiet around. I only met a few people who lazily walk the dog for a walk. The parked cars belong to the residents of nearby tenement houses - at this time on Sunday, no one is frantically looking for a parking space in front of the office, no one is rushing anywhere.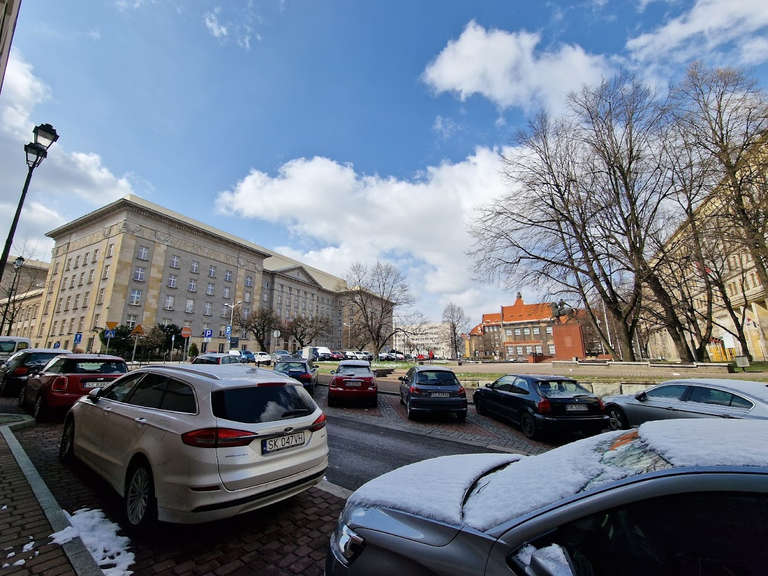 Piłsudzki na koniu przed Urzędem tak samo nerwowy jak w tygodniu, ale on jest wyjątkiem.
Piłsudski on horseback in front of the Office is just as nervous as during the week, but he is an exception.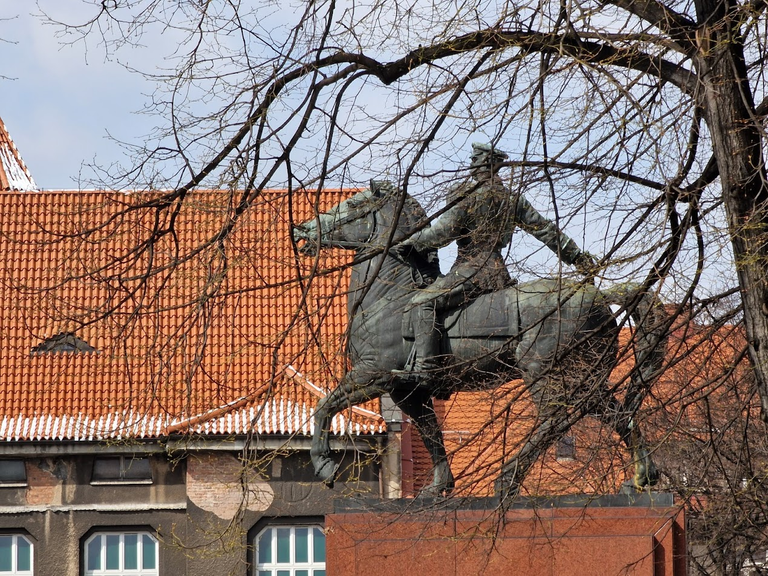 Ten budynek mrugnął do mnie okiem. To placówka medyczna na Powstańców.
This building winked at me. It is a medical facility on the Powstancow street.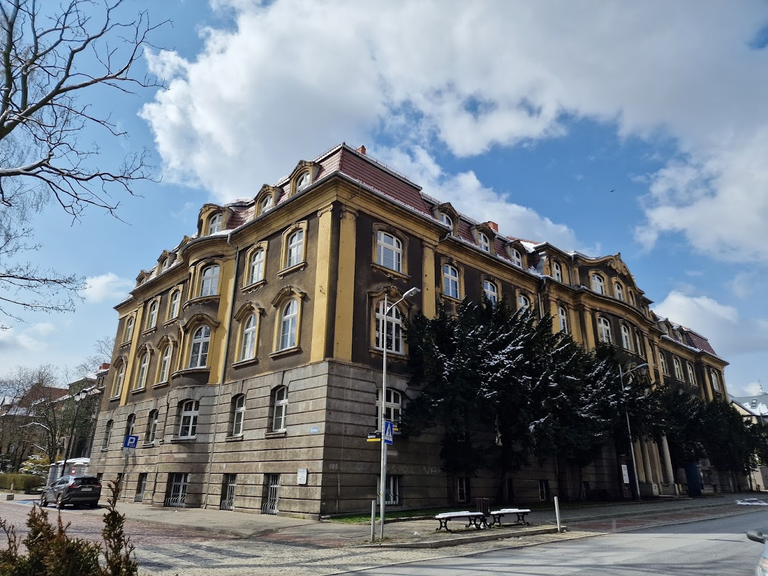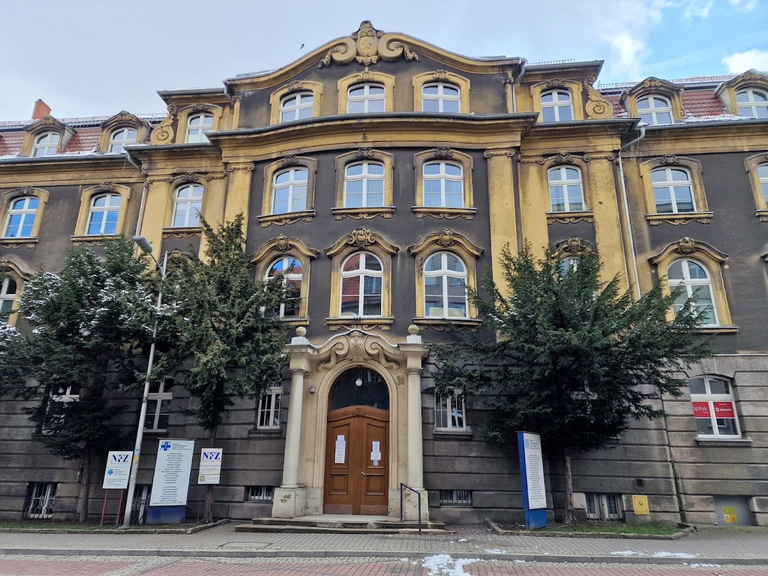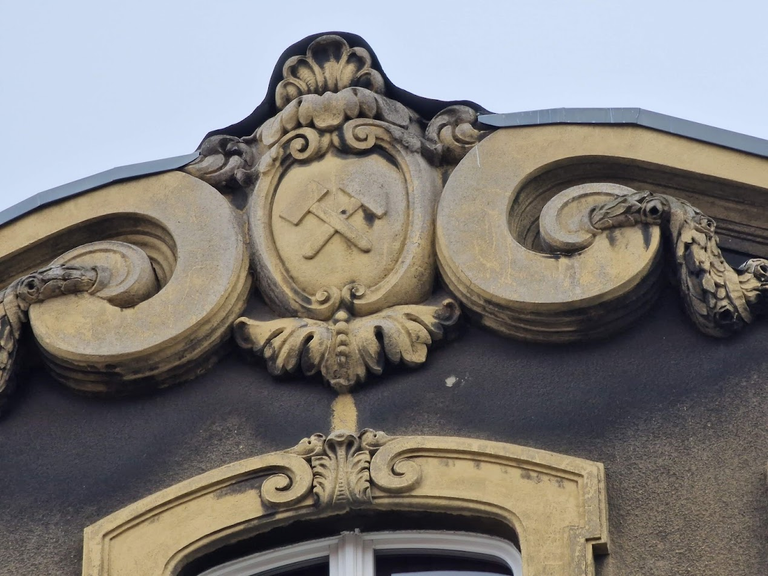 Leniwy spacer bez celu pozwolił mi celowo pobłądzić i pójść pierwszy chyba raz ulicą Rybnicką. Ćwierć wieku mieszkania w tym mieście i proszę, nowa ulica w Śródmieściu. Prawda jest taka, że dotąd nigdy nie było interesu, aby nią przejść. A przecież zawsze człowiek gdzieś biegnie, dokądś się spieszy.
A lazy walk without a destination allowed me to go astray on purpose and probably go down Rybnicka Street for the first time. A quarter of a century of living in this city and, here we go, a brand new street in the downtown. The truth is, there has never been any interest in going through it before. And yet a person is always running somewhere, rushing somewhere.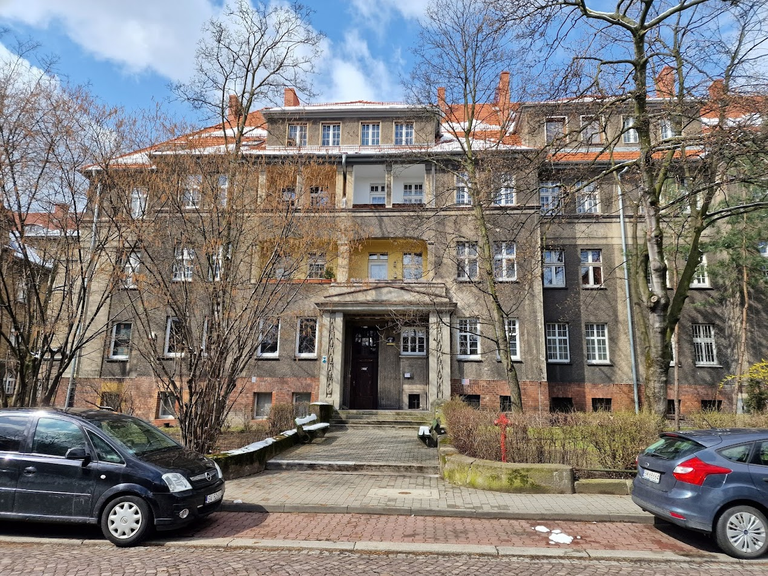 Lubię te połączenia nowego ze starym.
I like these combinations of the new with the old.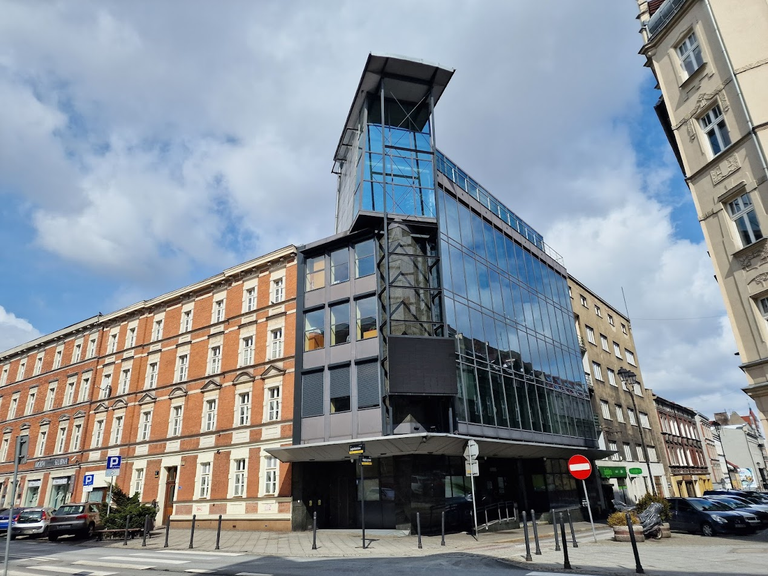 I wszędzie prawie żadnego żywego ducha. Inaczej sytuacja wyglądała pod Katedrą, gdzie sporo wiernych kręciło się po lub przed mszą. Rusztowania i tłum zniechęciły mnie nieco, nie podeszłam bliżej.
And almost no living spirit everywhere. The situation was different in front of the Cathedral, where a lot of the parishioners were hanging around after or before the mass. The scaffolding and the crowd put me off a bit, I didn't come any closer.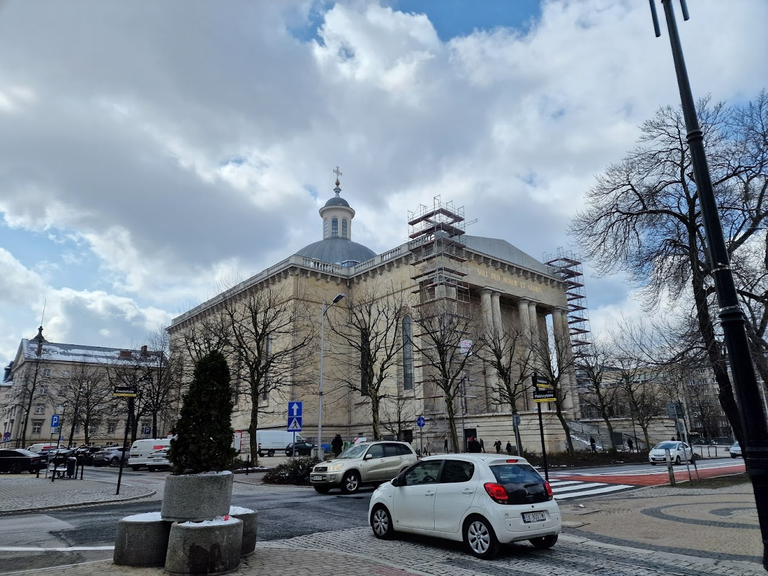 I znowu ktoś chce nam coś powiedzieć.
Again, someone wants to tell us something.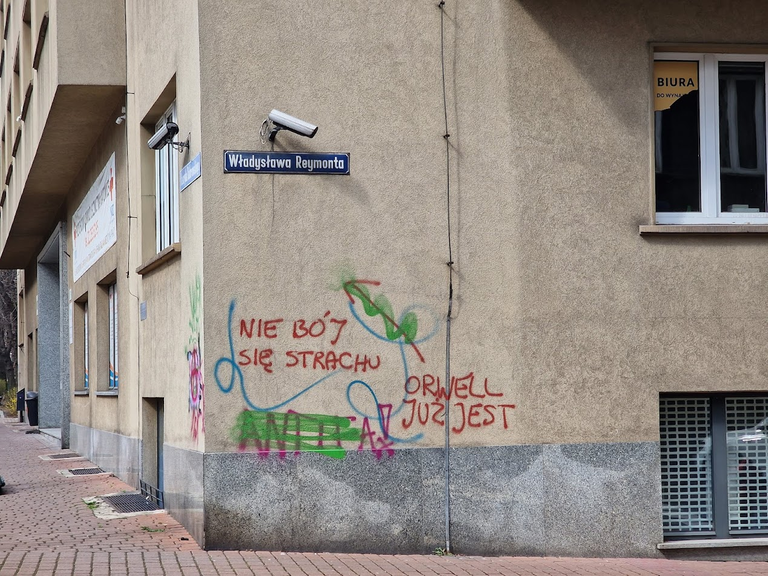 _This report was published via Actifit app ([Android](
https://bit.ly/actifit-app
) | [iOS](
https://bit.ly/actifit-ios
)). Check out the original version [here on actifit.io](
https://actifit.io/@asia-pl/actifit-asia-pl-20220404t040827594z
)_


03/04/2022

6653

---
---