[PL / ENG] Katowicki Jarmark Świąteczny / Christmas Market in Katowice My Actifit Report Card: November 25 2021

Dzisiaj wybraliśmy się na Jarmark Bożonarodzeniowy w Kato.
Nigdy nie przepadałam za tego typu miejscami - tłum, zimno, drożyzna.
W tym roku jednak wszystko jest inaczej i wszystko jest po raz pierwszy.
Today we went to the Christmas Market in Katowice.
I've never liked places like this - crowds, cold, high prices.
This year, however, everything is different and everything is for the first time.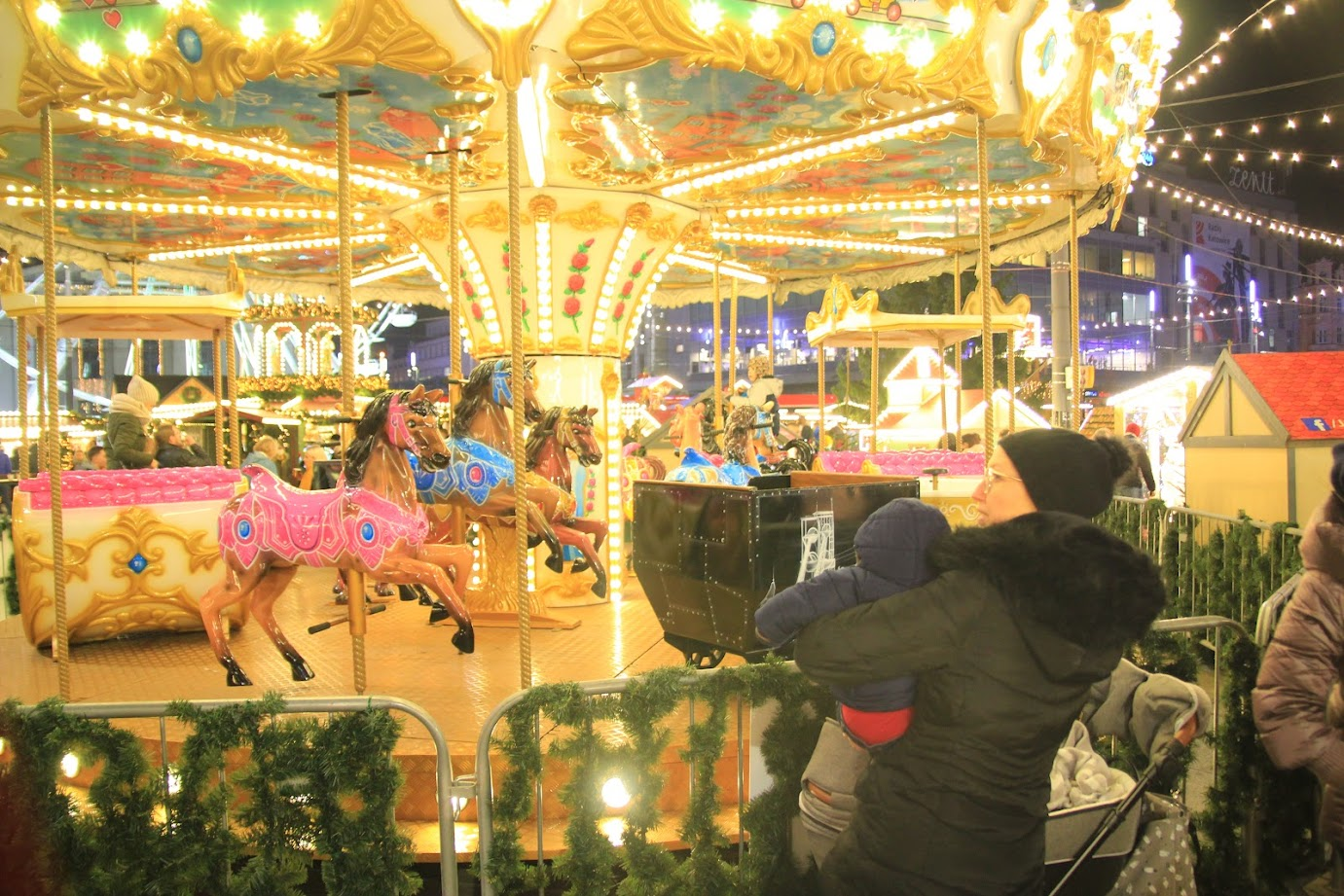 Nie jestem w stanie porównać tego jarmarku z innymi z polskich czy europejskich miast, bo nie byłam. Powiem tylko tyle, że na moje oko, chyba się rozrasta. Na pewno nowością jest ten sympatyczny diabelski młyn.
I am not able to compare this Christmas market with other Polish or European cities, because I wasn.t there. Let me just say that it seems to be growing every year in my eyes. This nice Ferris wheel is definitely something new.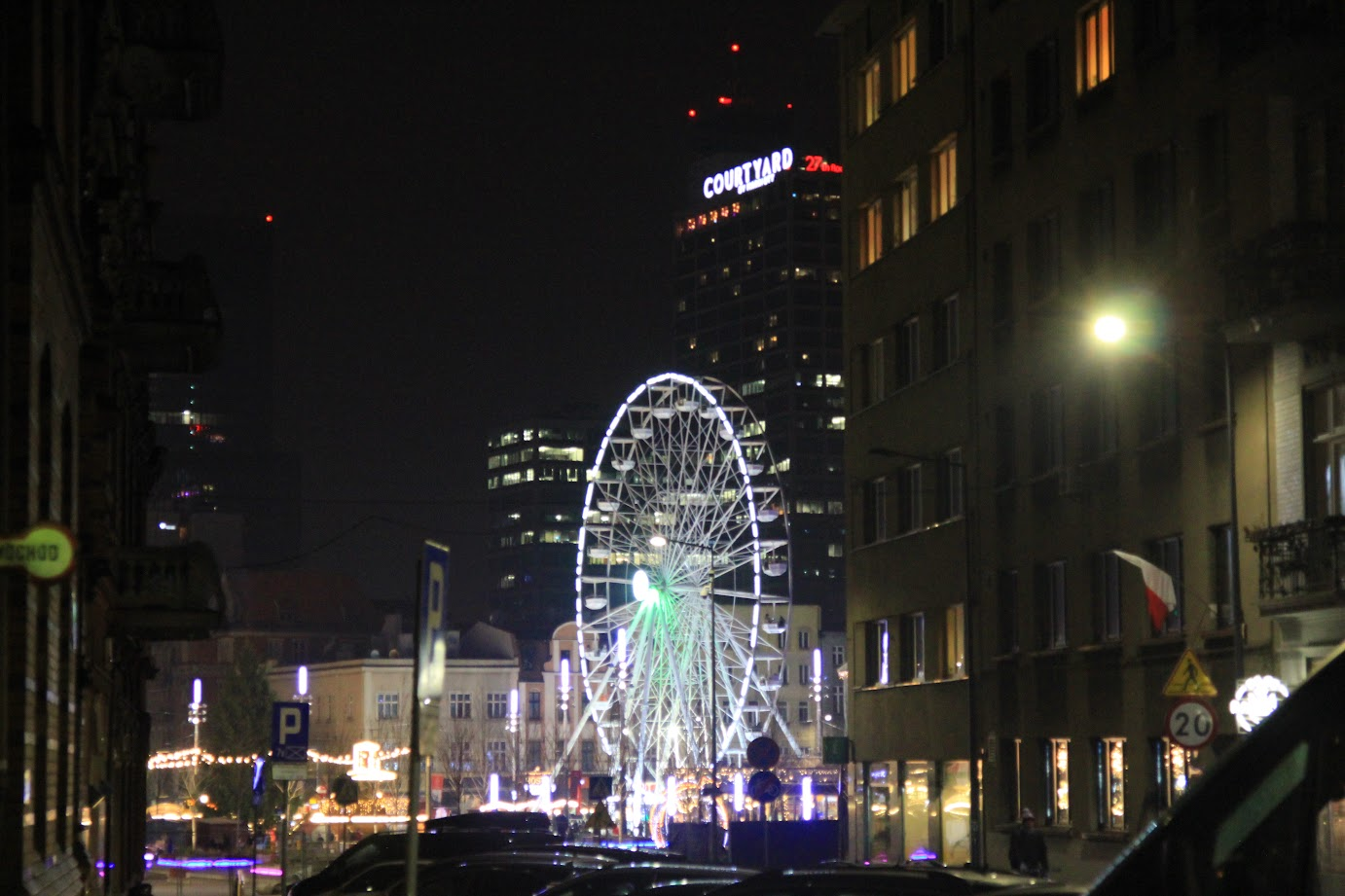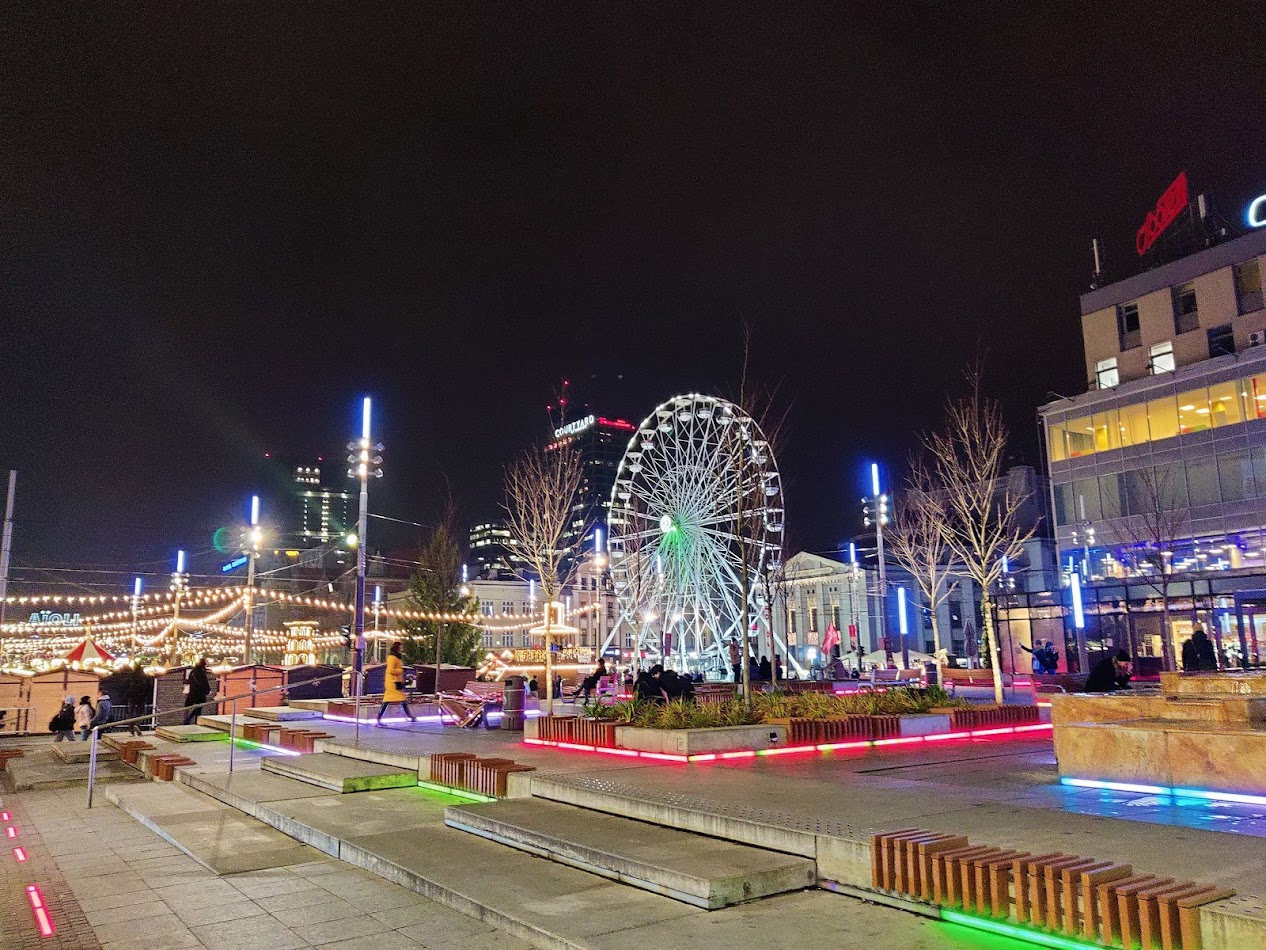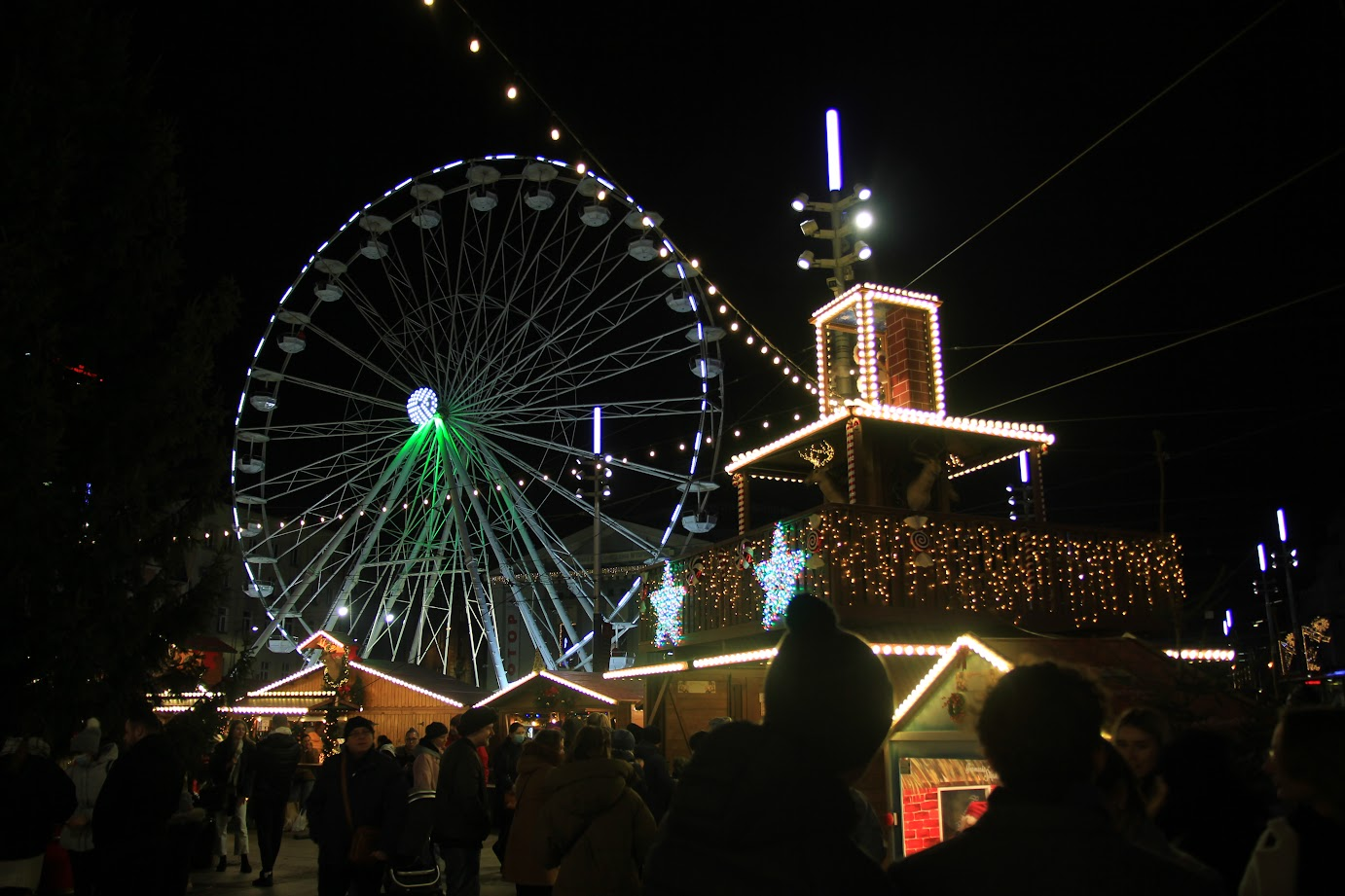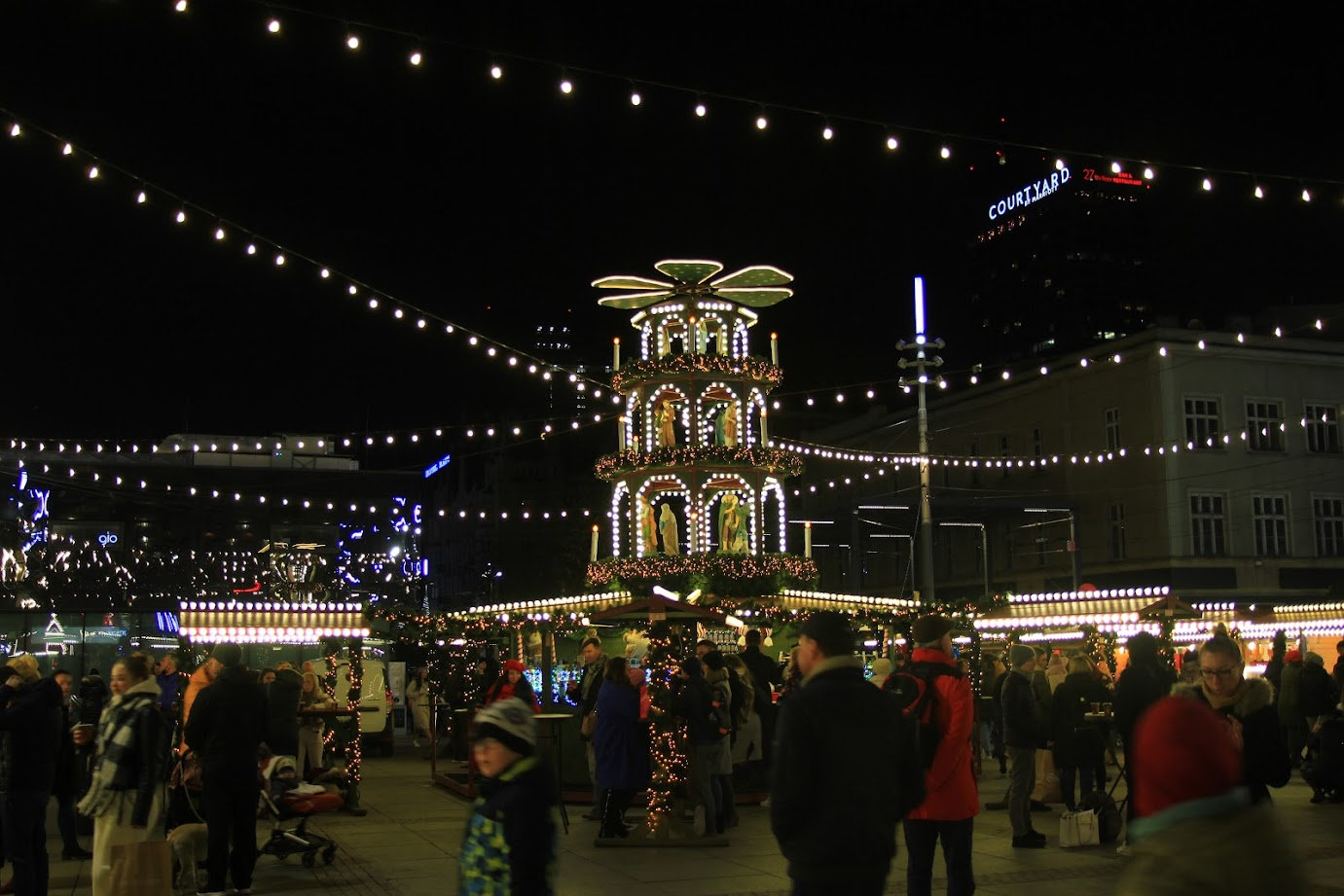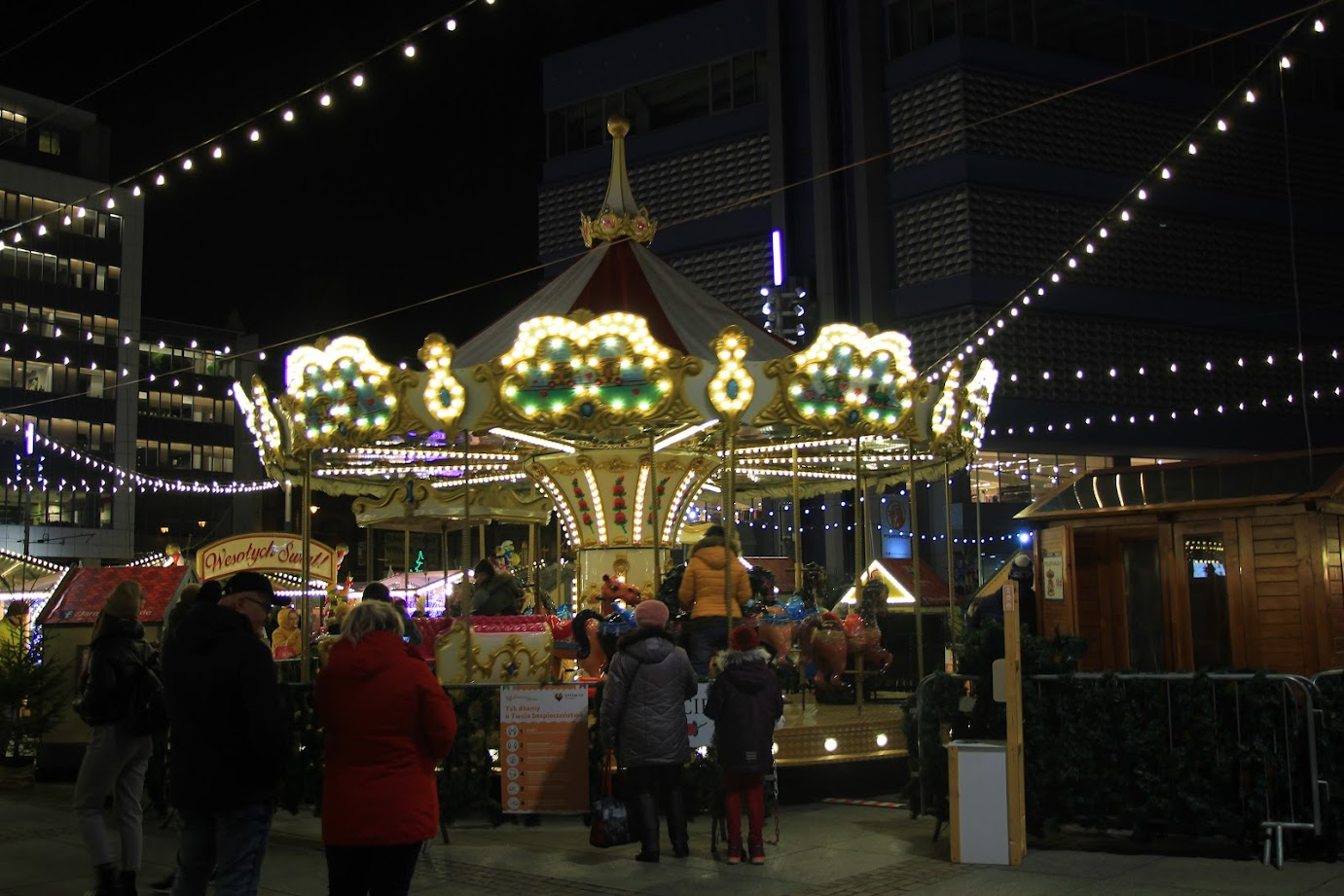 Dużo światełek, karuzela, stragany i ludzie.
Lots of lights, a carousel, stalls and people.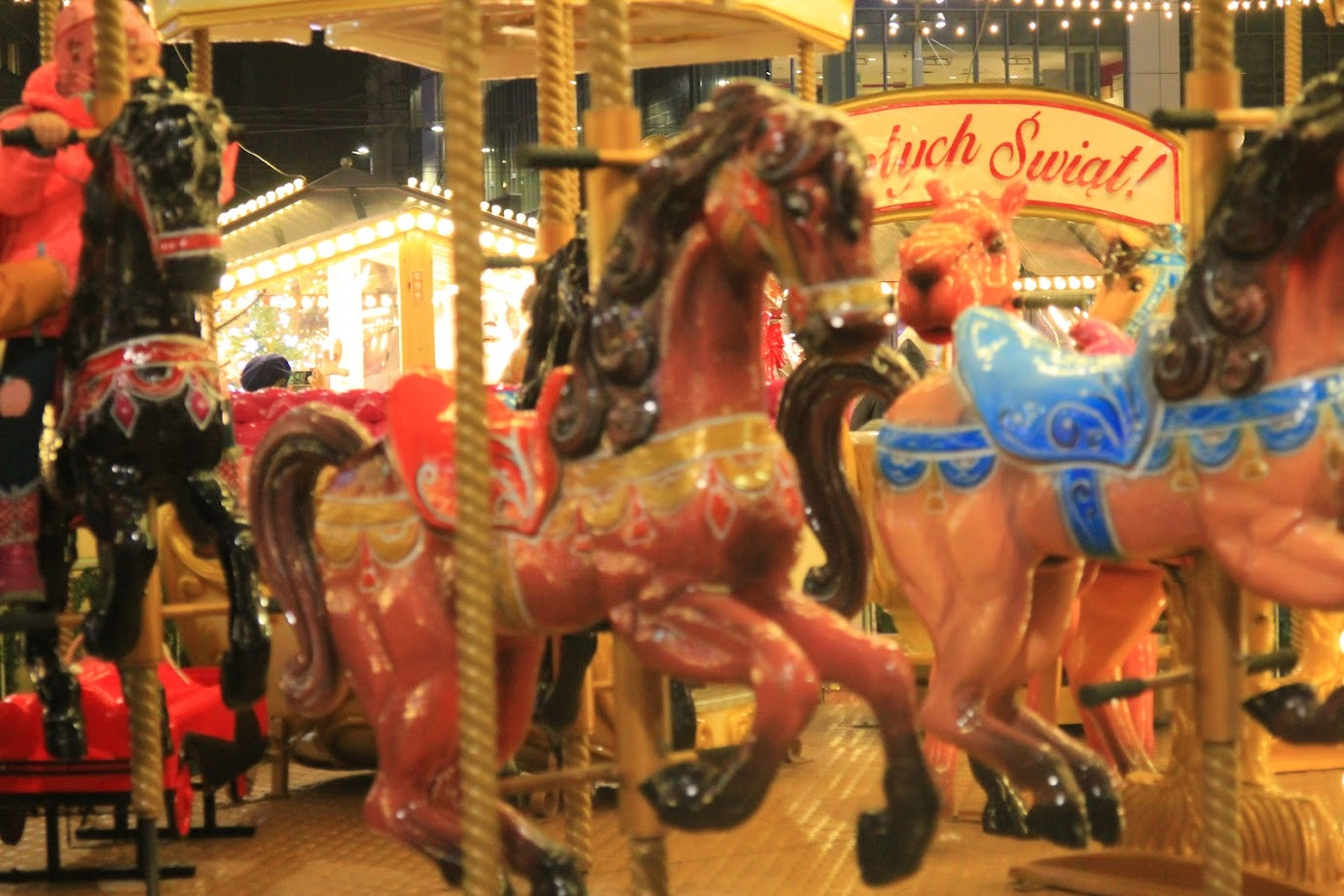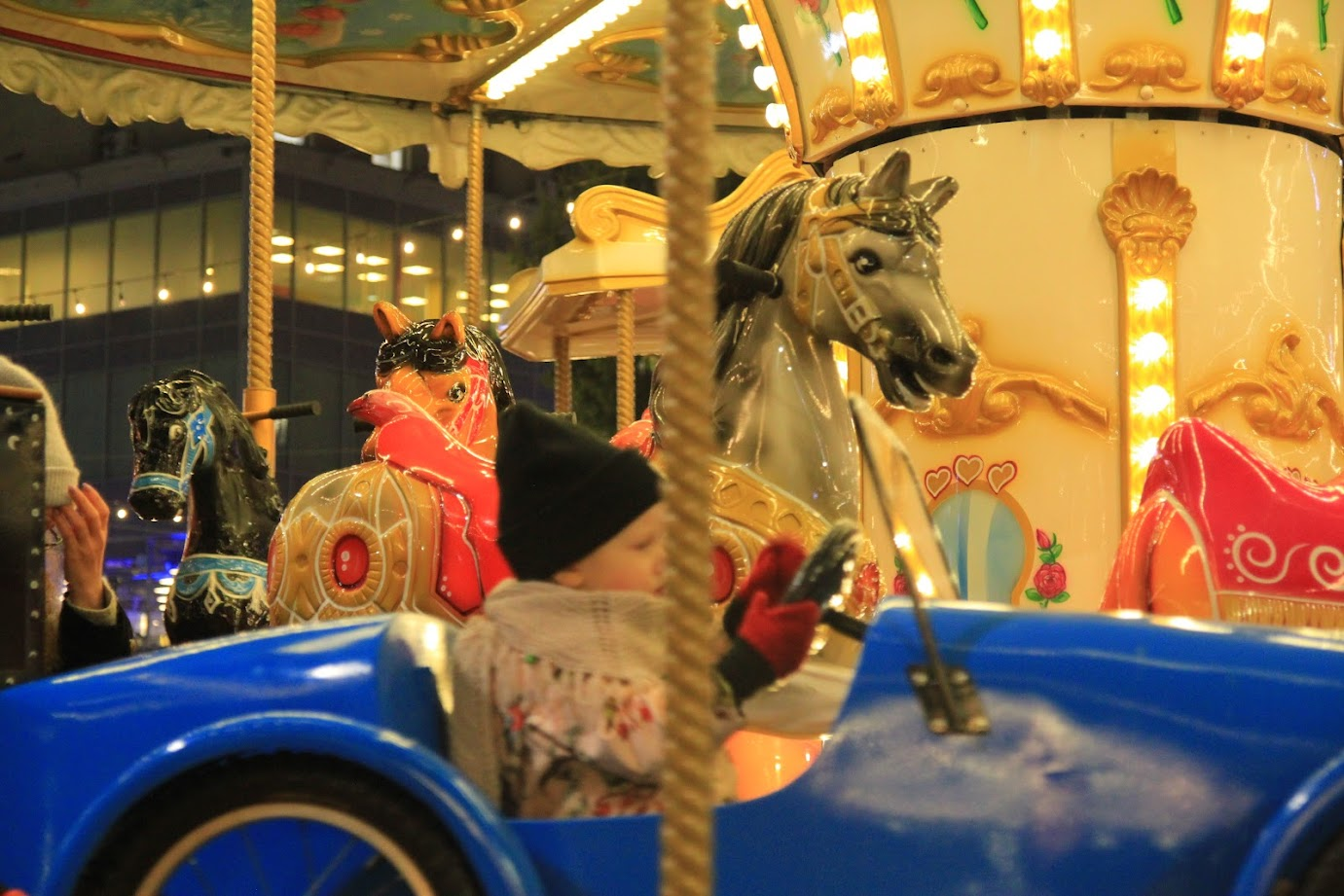 Sporo pamiątek do kupienia, a niektóre naprawdę ciekawe - jak drewniane zabawki i akcesoria, czy ręcznie malowane bombki.
Lots of souvenirs to buy, and some quite interesting - such as wooden toys and accessories, or hand-painted baubles.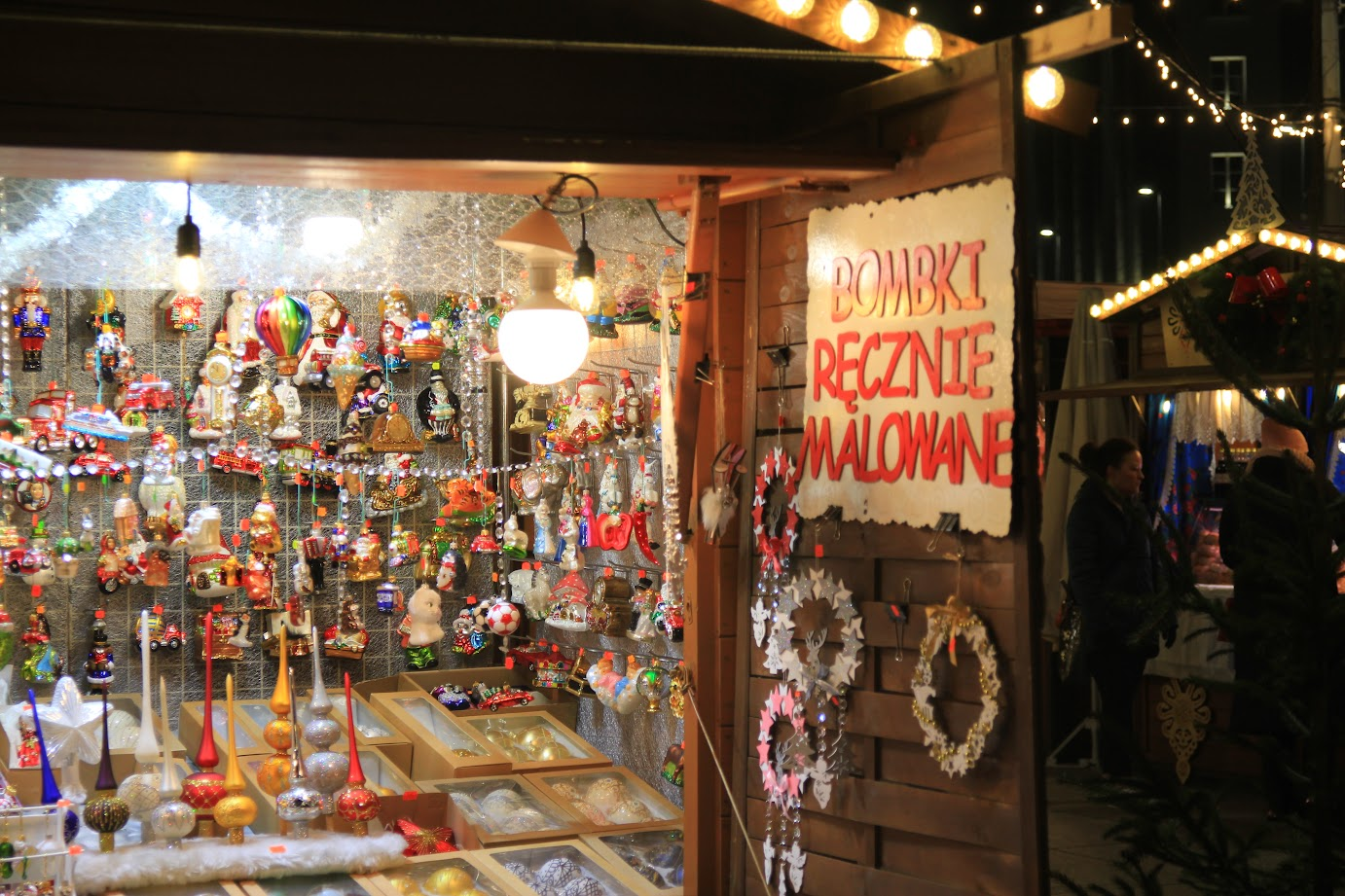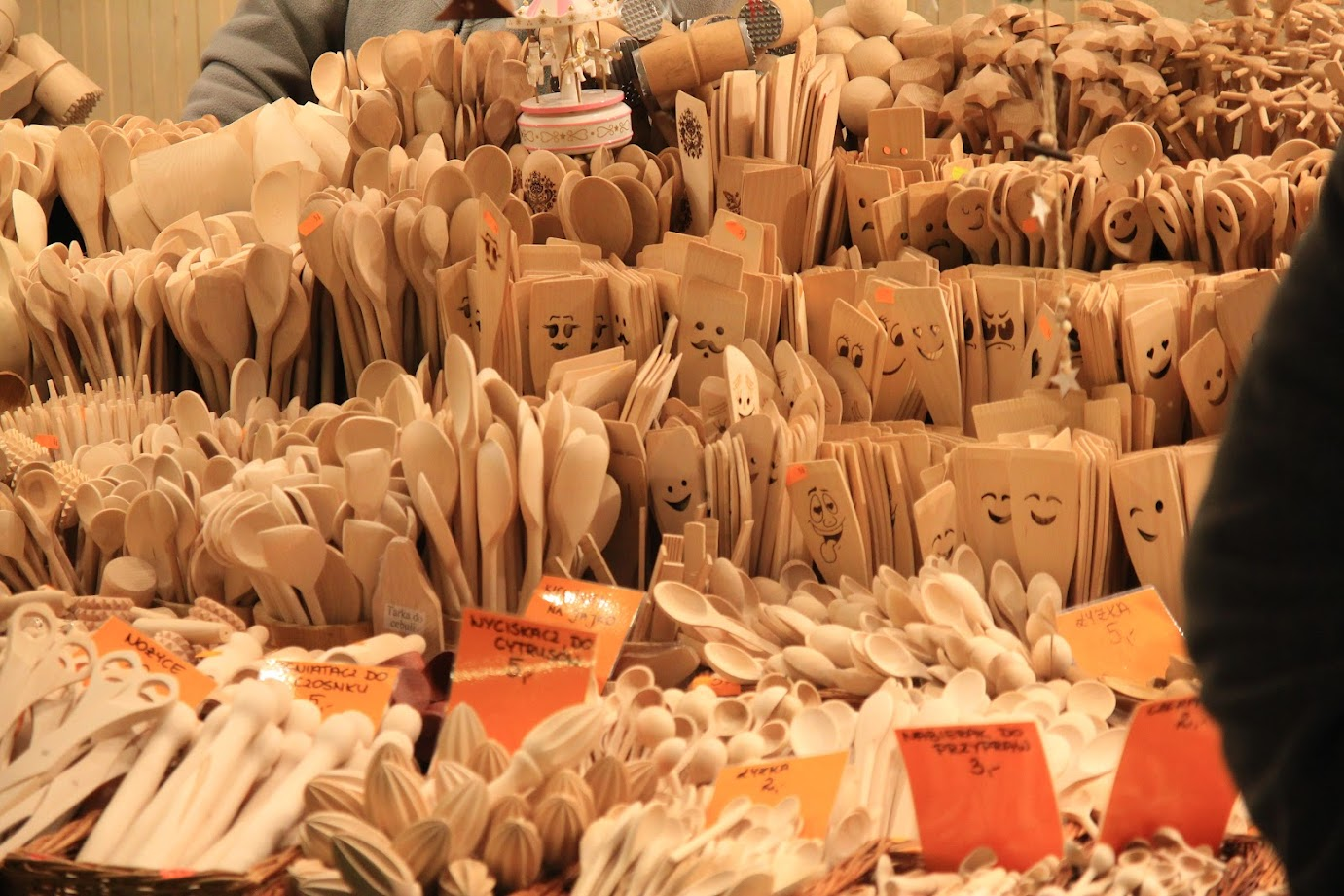 No i ile jedzonka!
And how much food!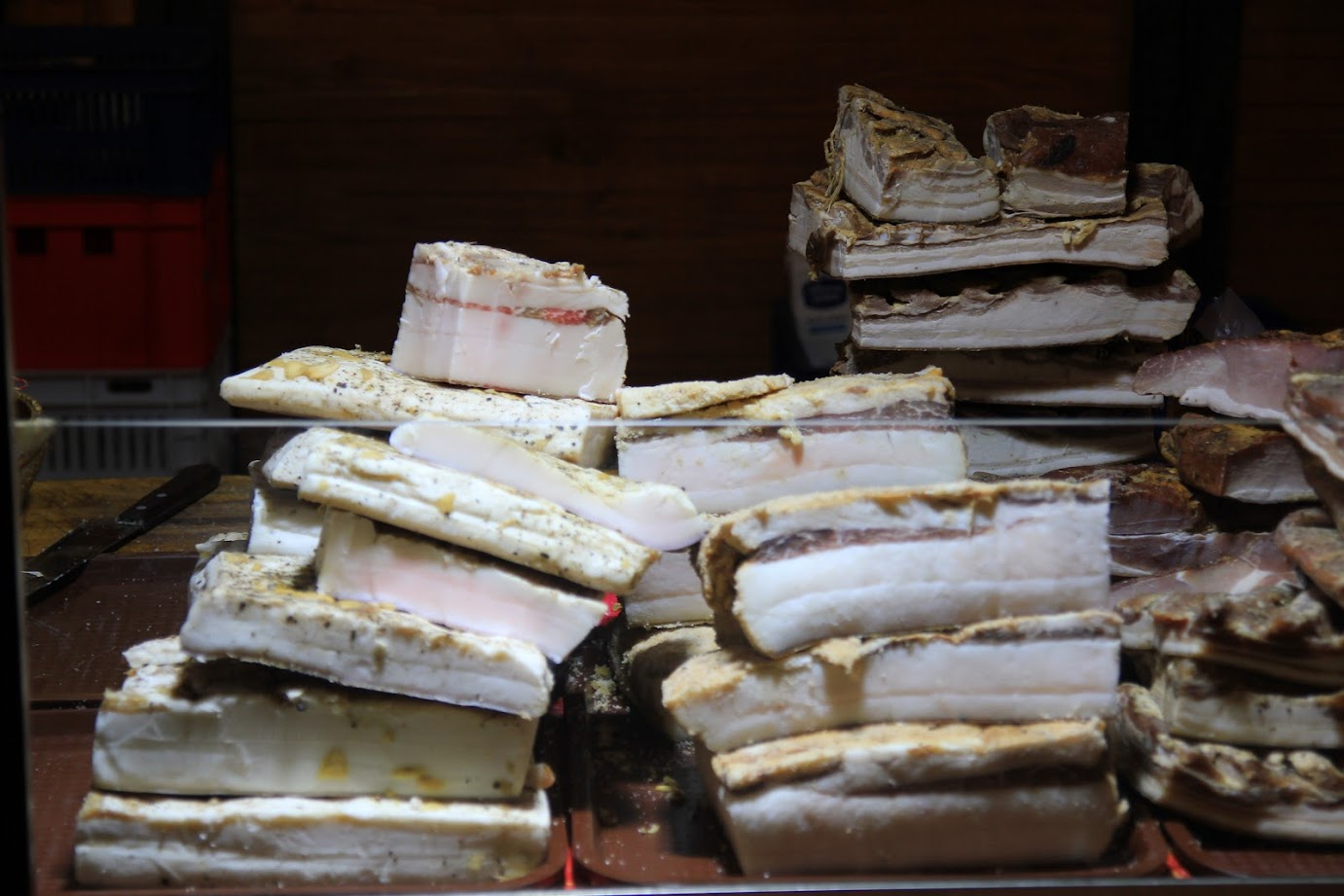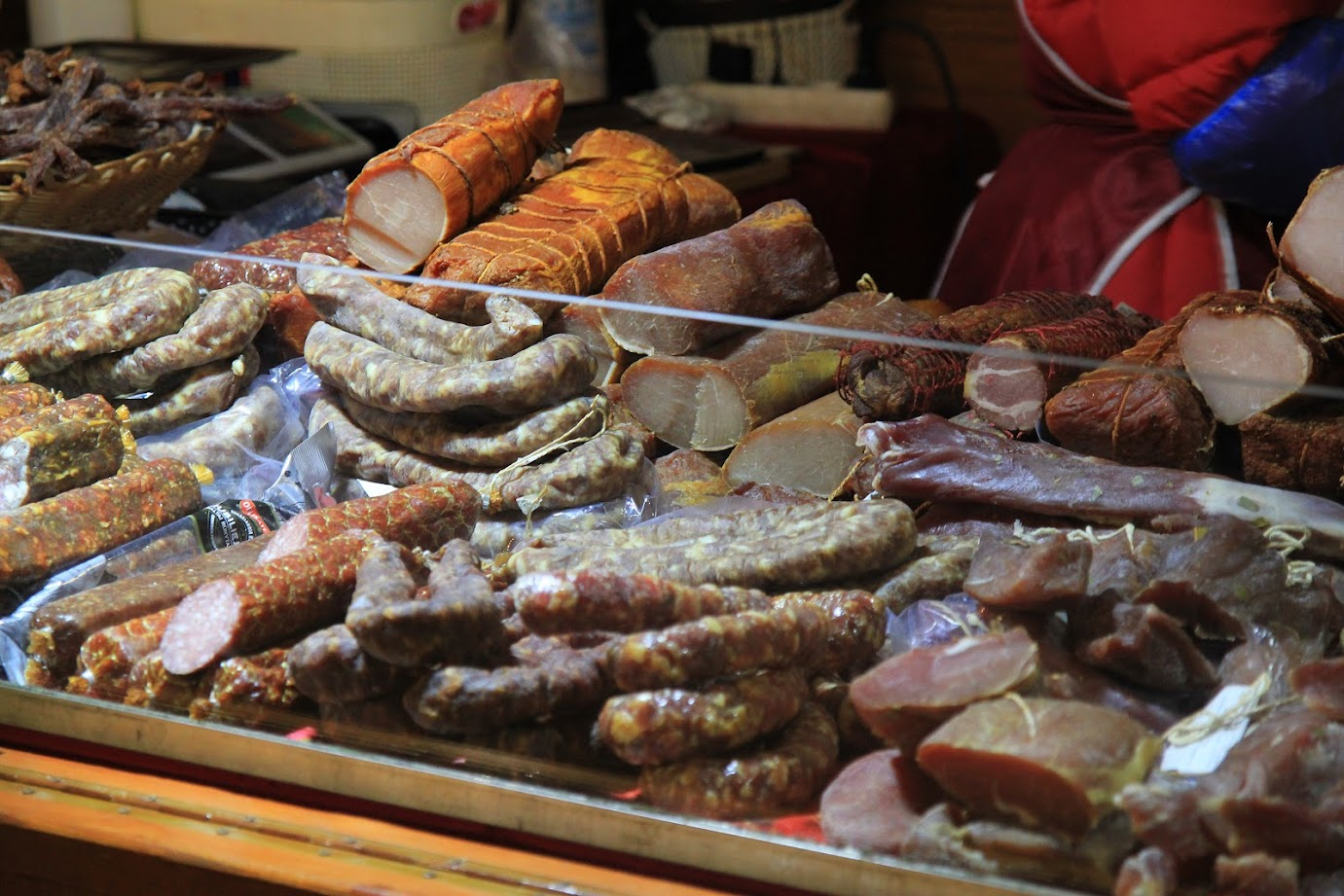 Te łoscypki dymiły i pachniały aż miło.
These little oscypek (traditional cheese made of salted sheep milk) smoked and smelled nice.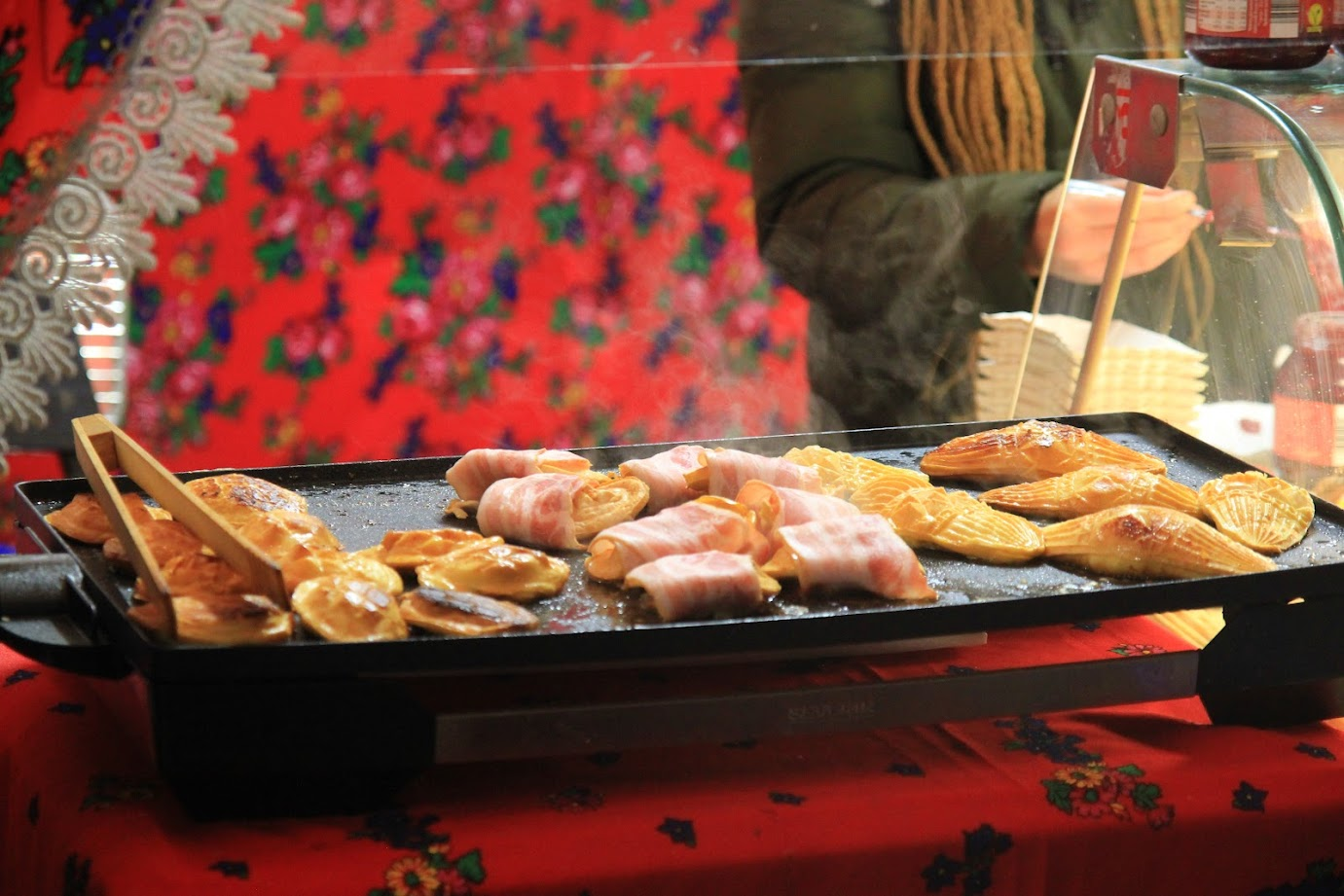 A te jabłuszka oblane obficie czekoladą wołały ZJEDZ MNIE.
And those apples richly drenched in chocolate shouted EAT ME.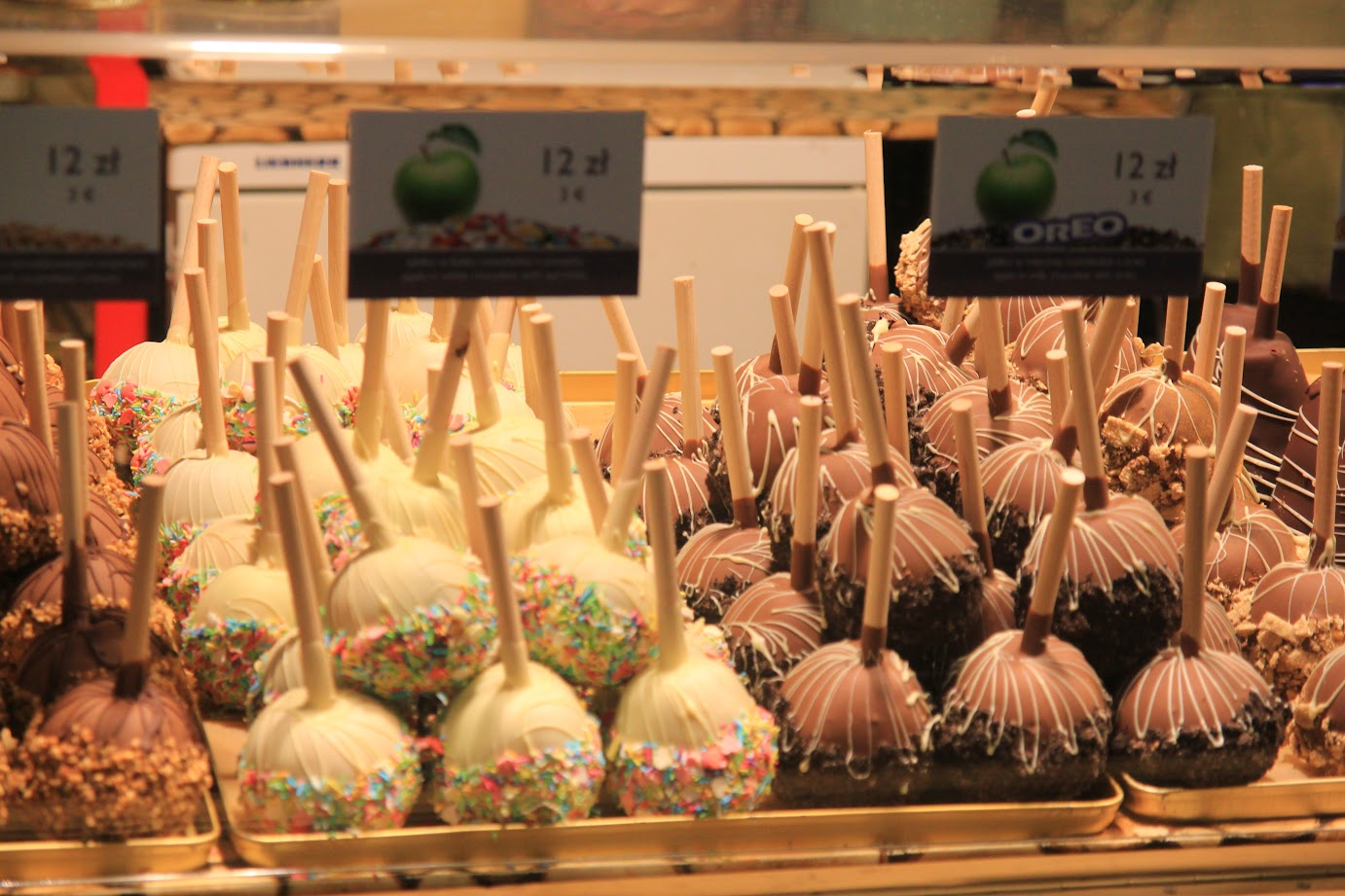 Były i takie rarytasy.
There were also such rarities.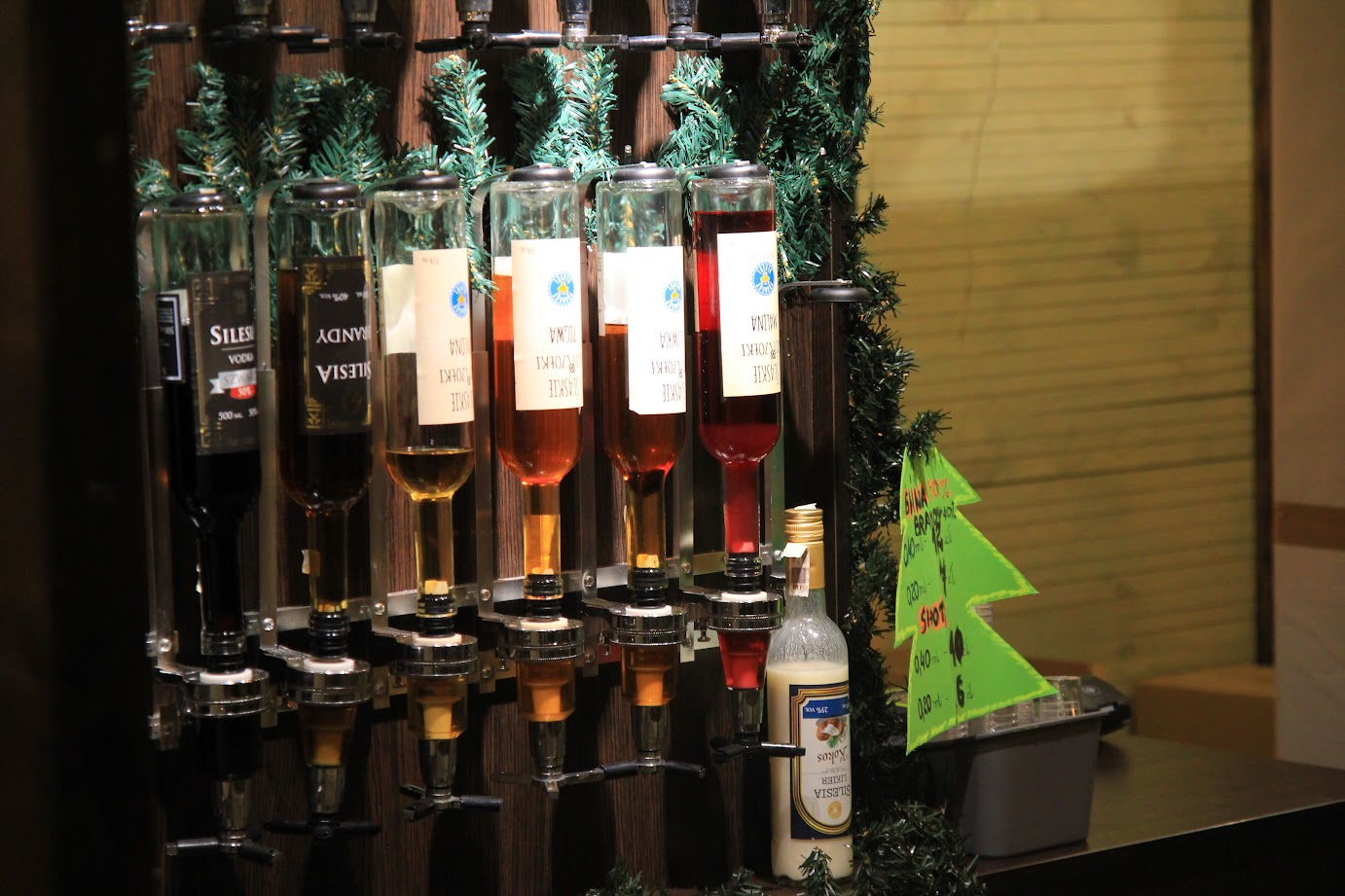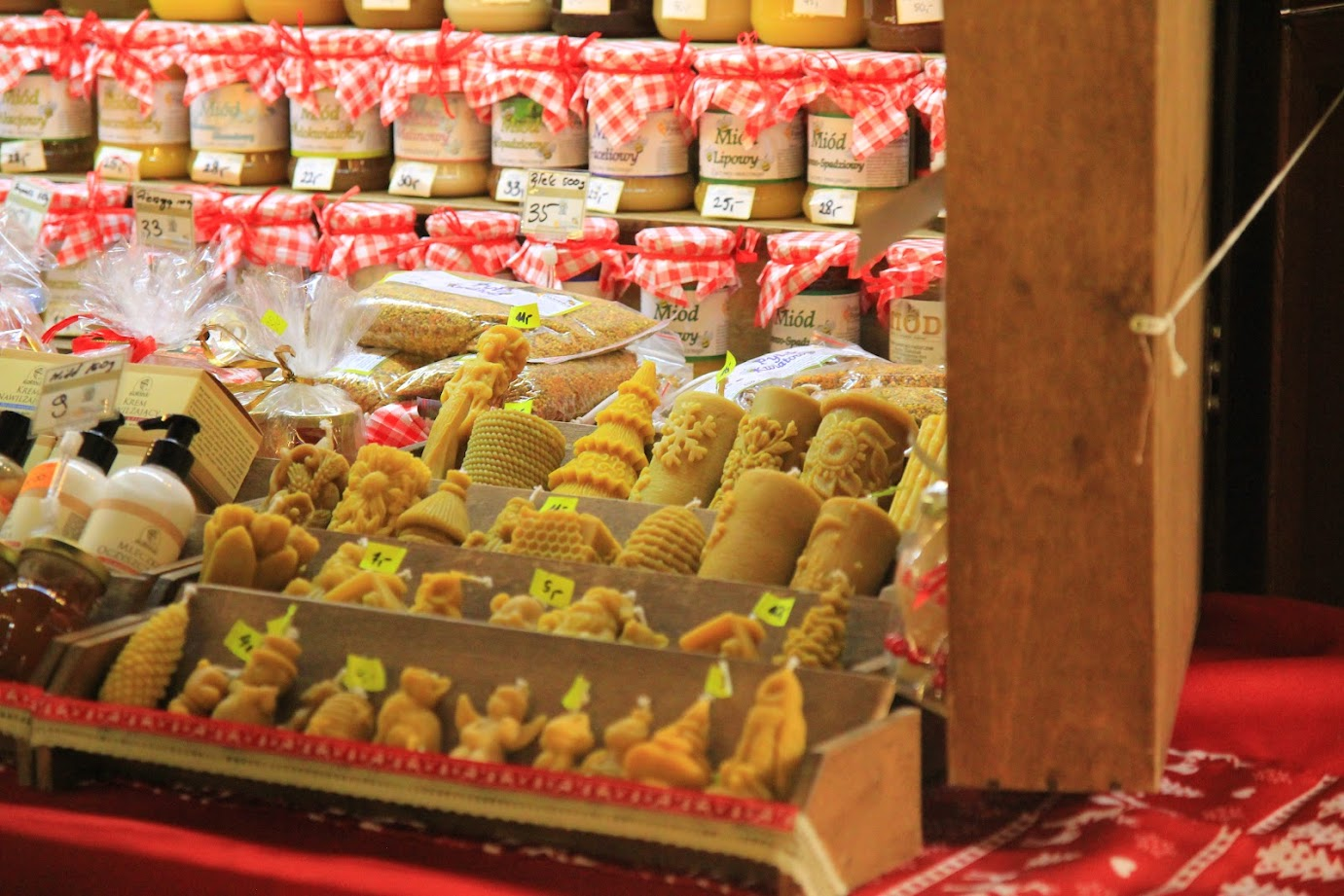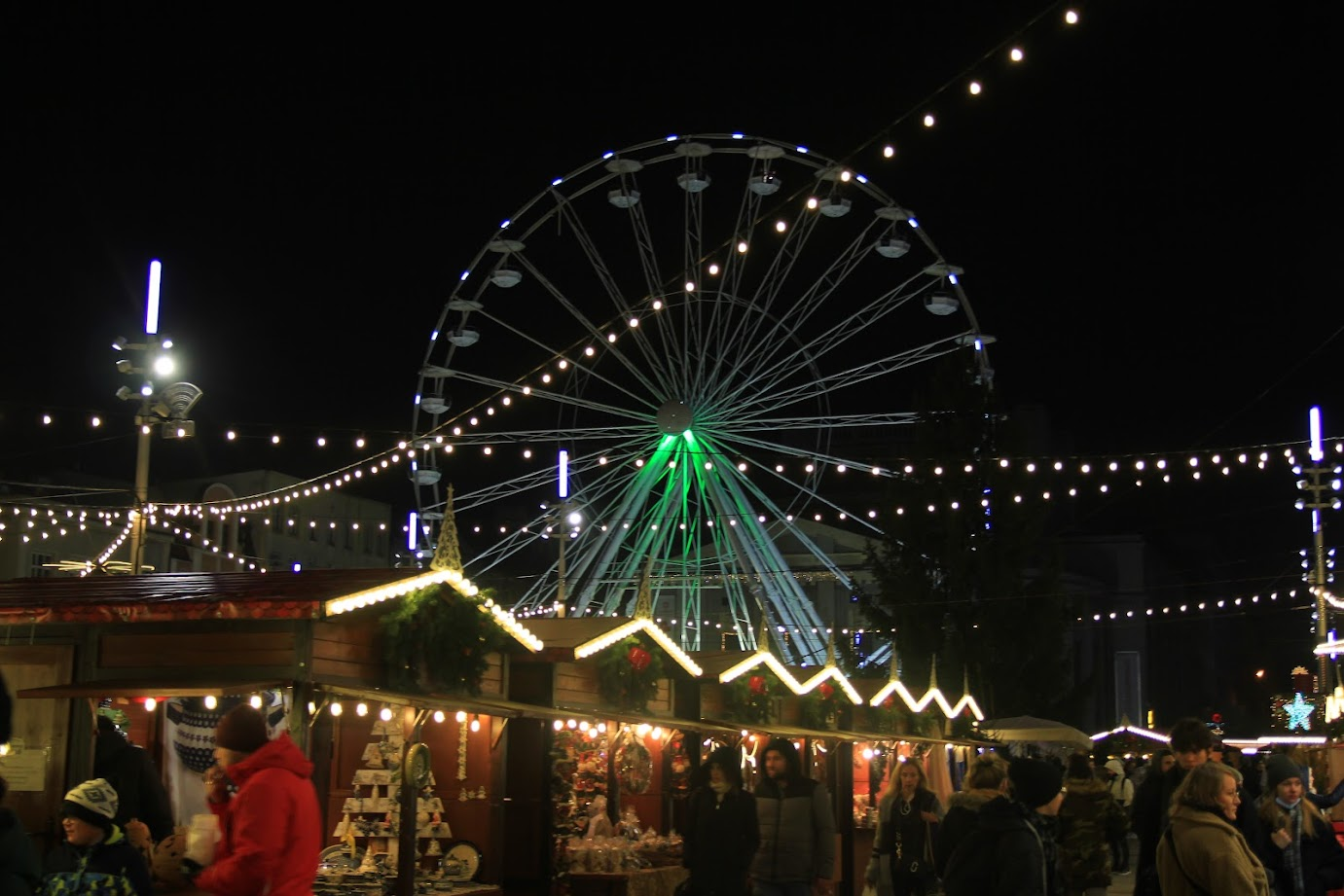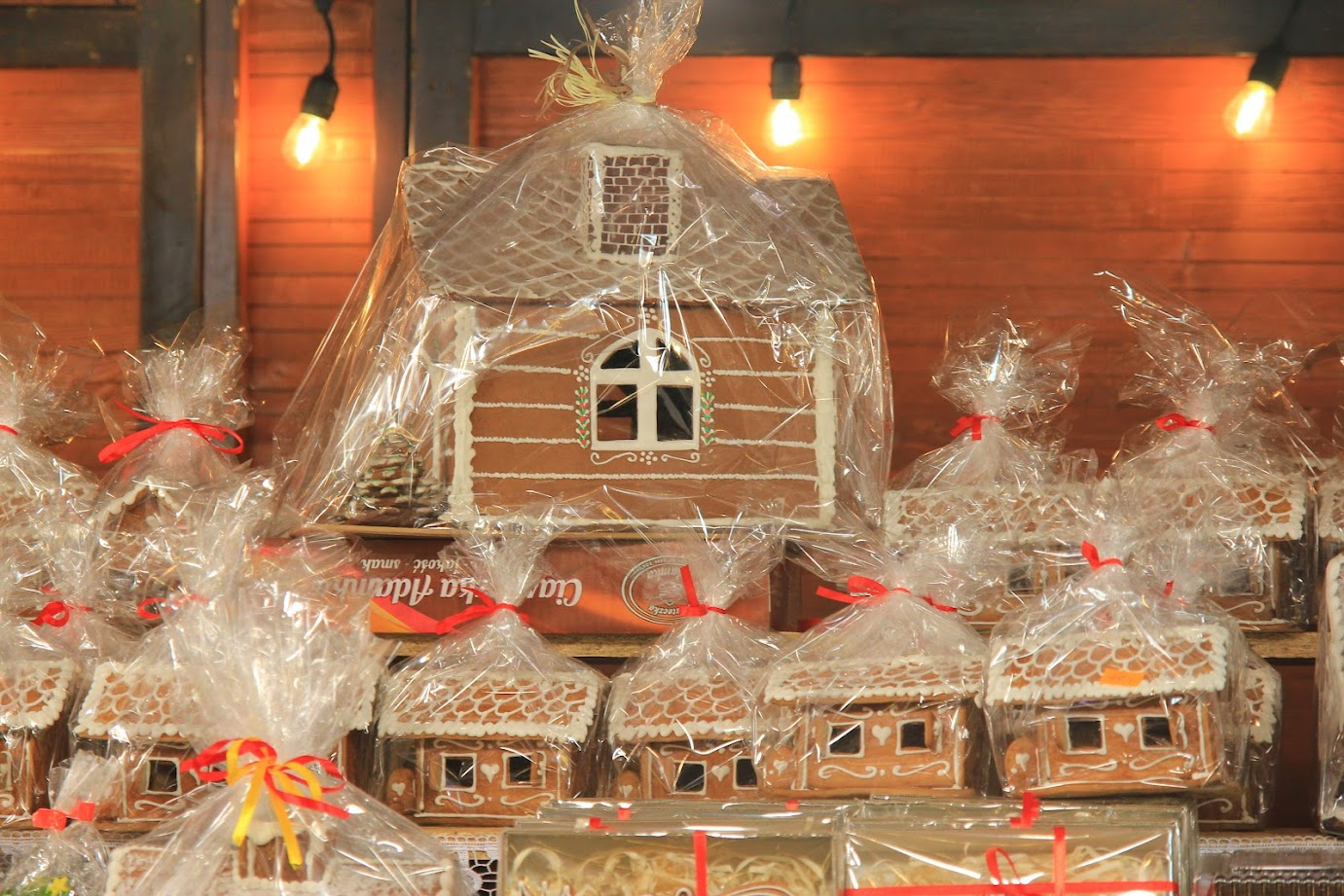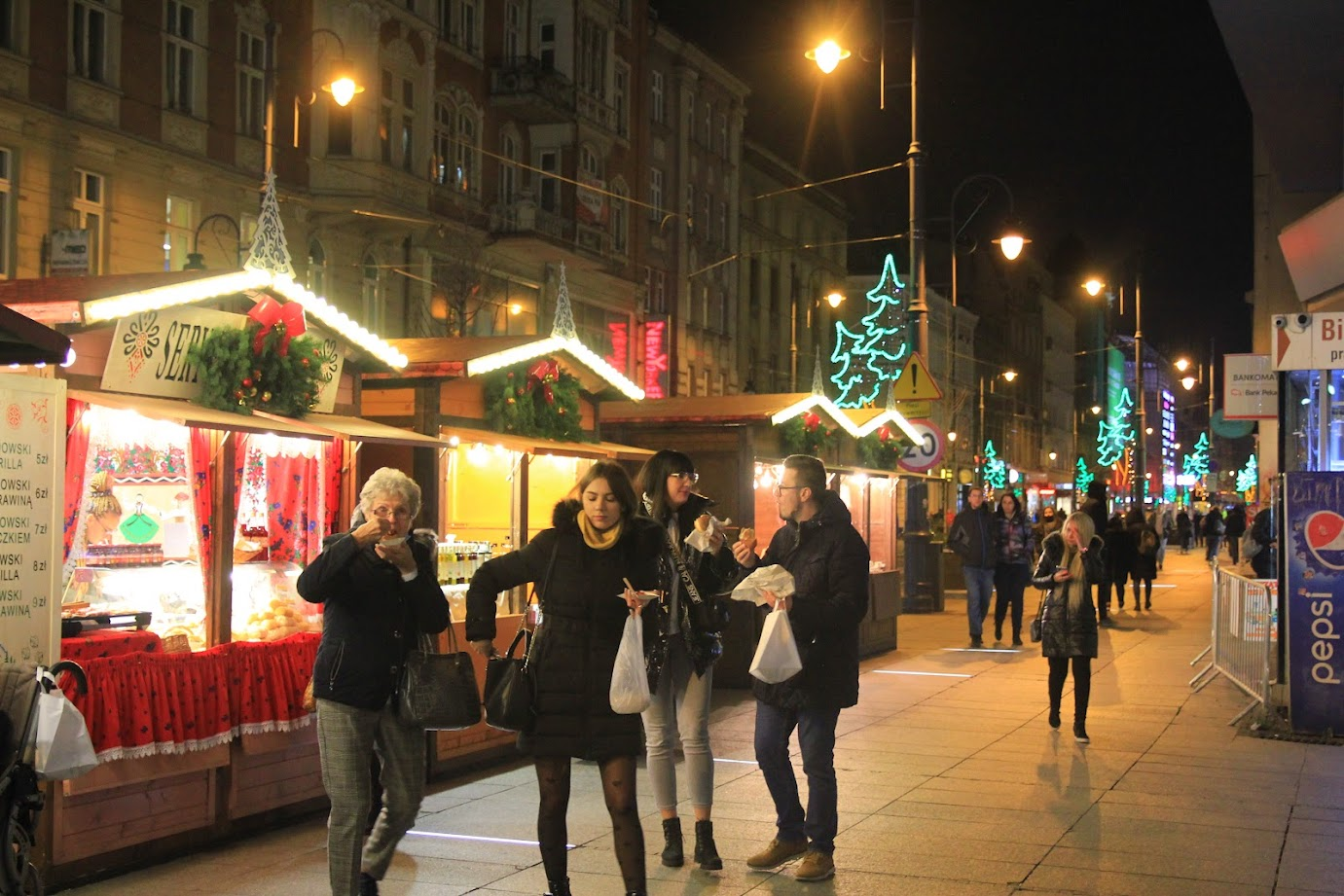 Jest też lodowisko dla miłośników łyżew (to niestety nie ja).
There is also an ice rink for lovers of skates (that's not me, unfortunately).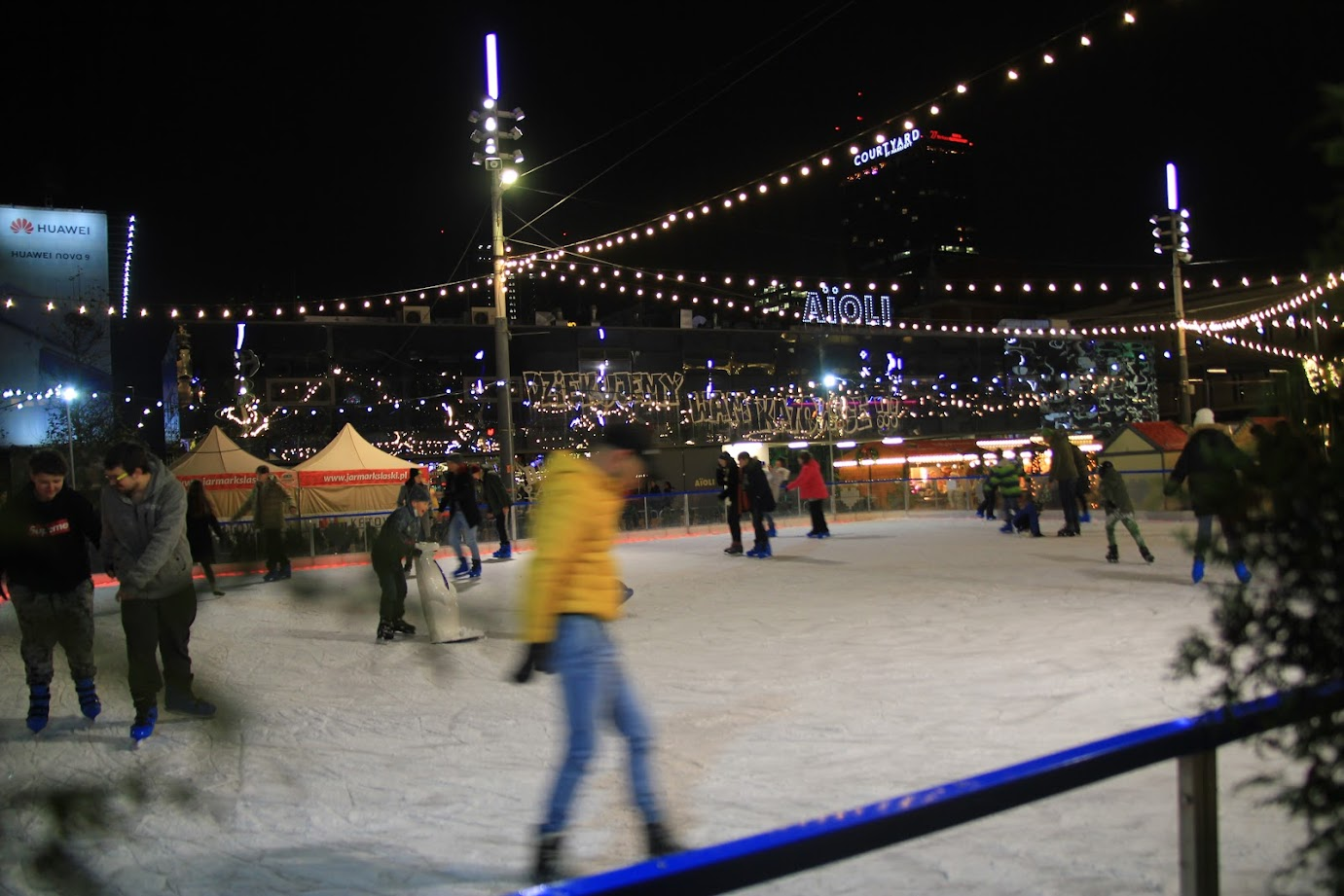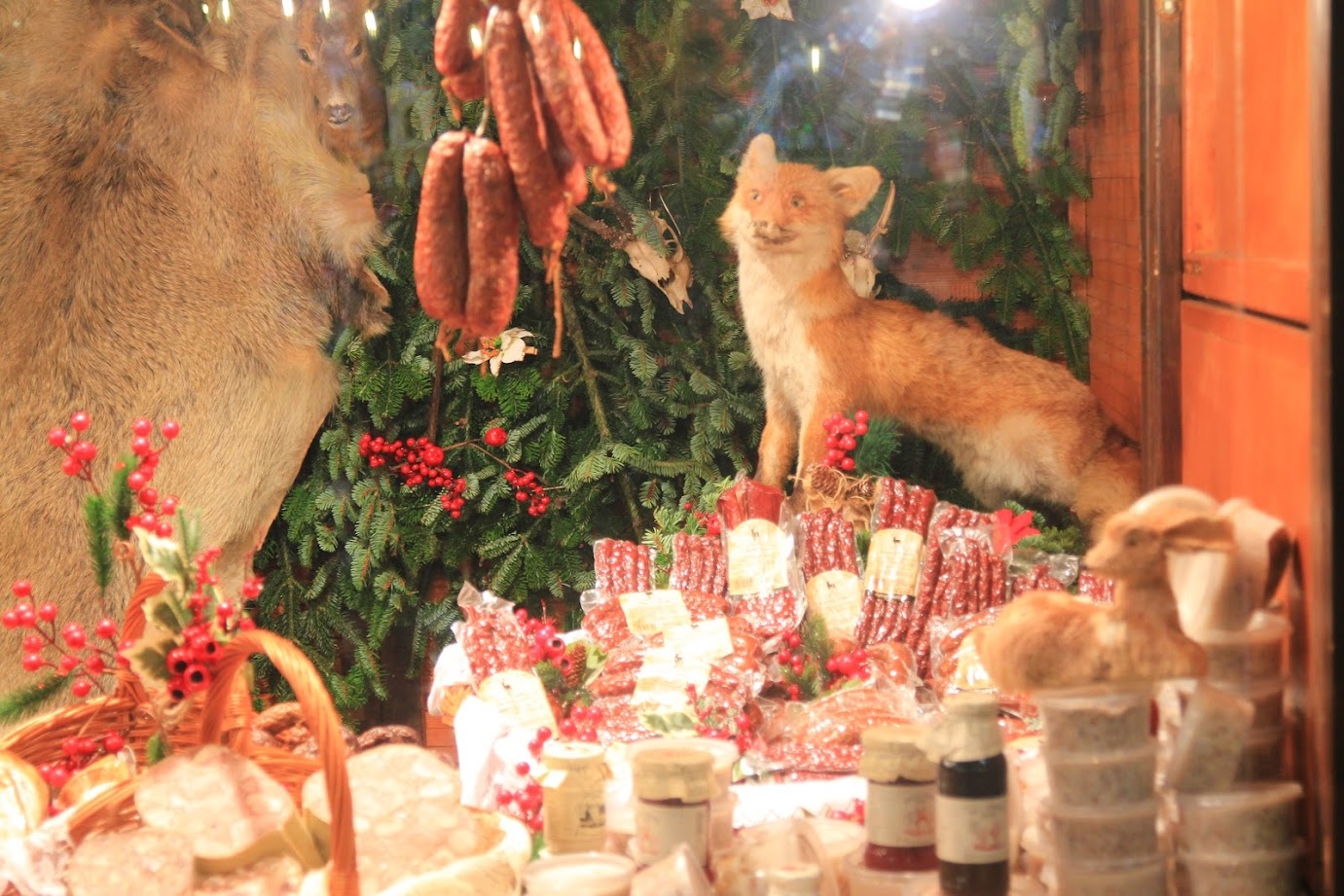 Jeśli chodzi o drożyznę, to sama nie wiem. Tyle się nasłuchałam i naczytałam o wysokich cenach, słyszałam o kiełbasach z grilla za 40 zł na jarmarku. Czy jest tak tragicznie? Sami oceńcie. My postawiliśmy na langosze, bo nieczęsto jest okazja. Były niezłe, ale jak dla mnie stanowczo za duże ;)
When it comes to high prices, I don't know. I heard of and read about high prices, I heard about grilled sausages for PLN 40 at the market. Is it so tragic? Judge for yourself. We chose langos because there is not often an opportunity. They were nice, but for me way too big;)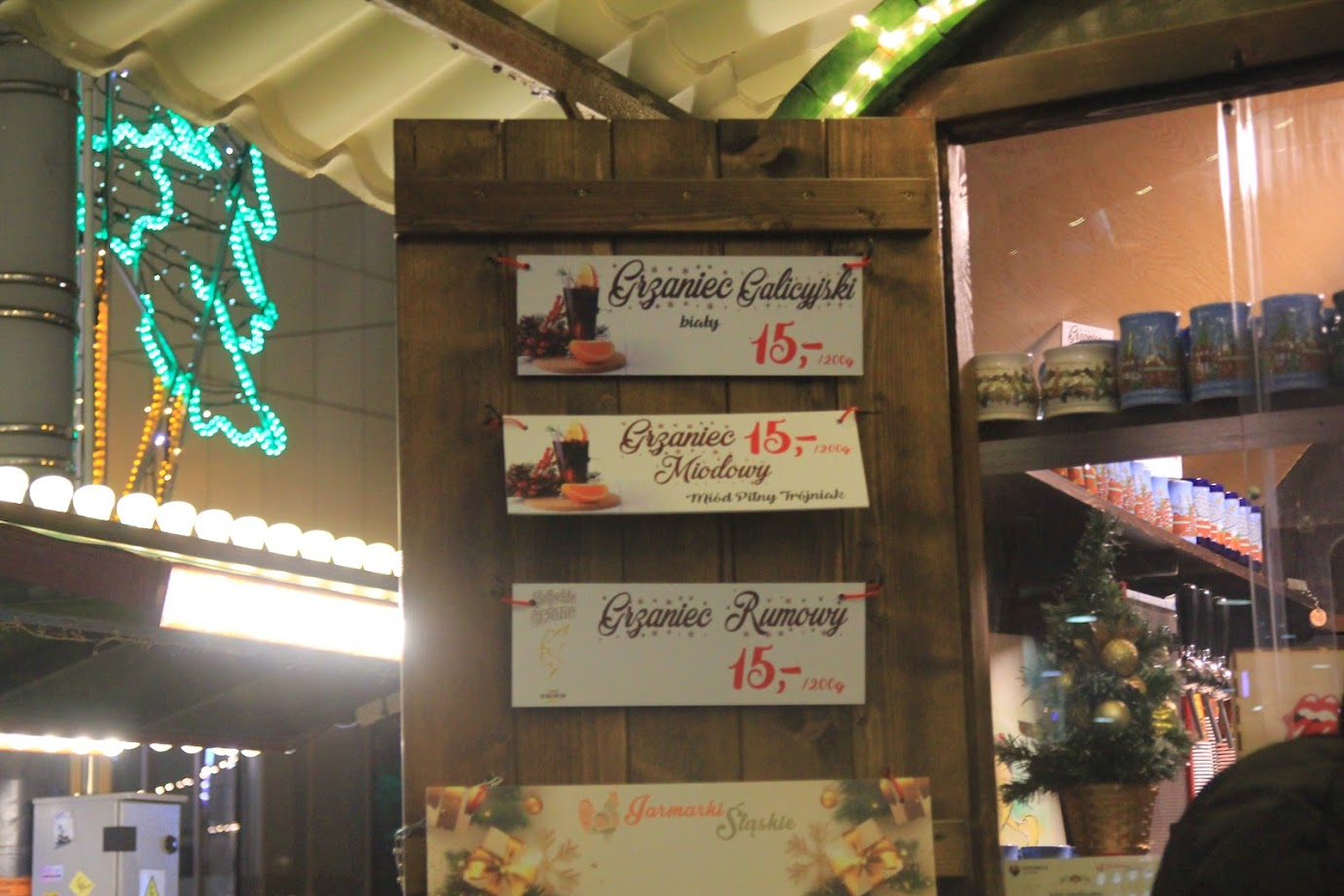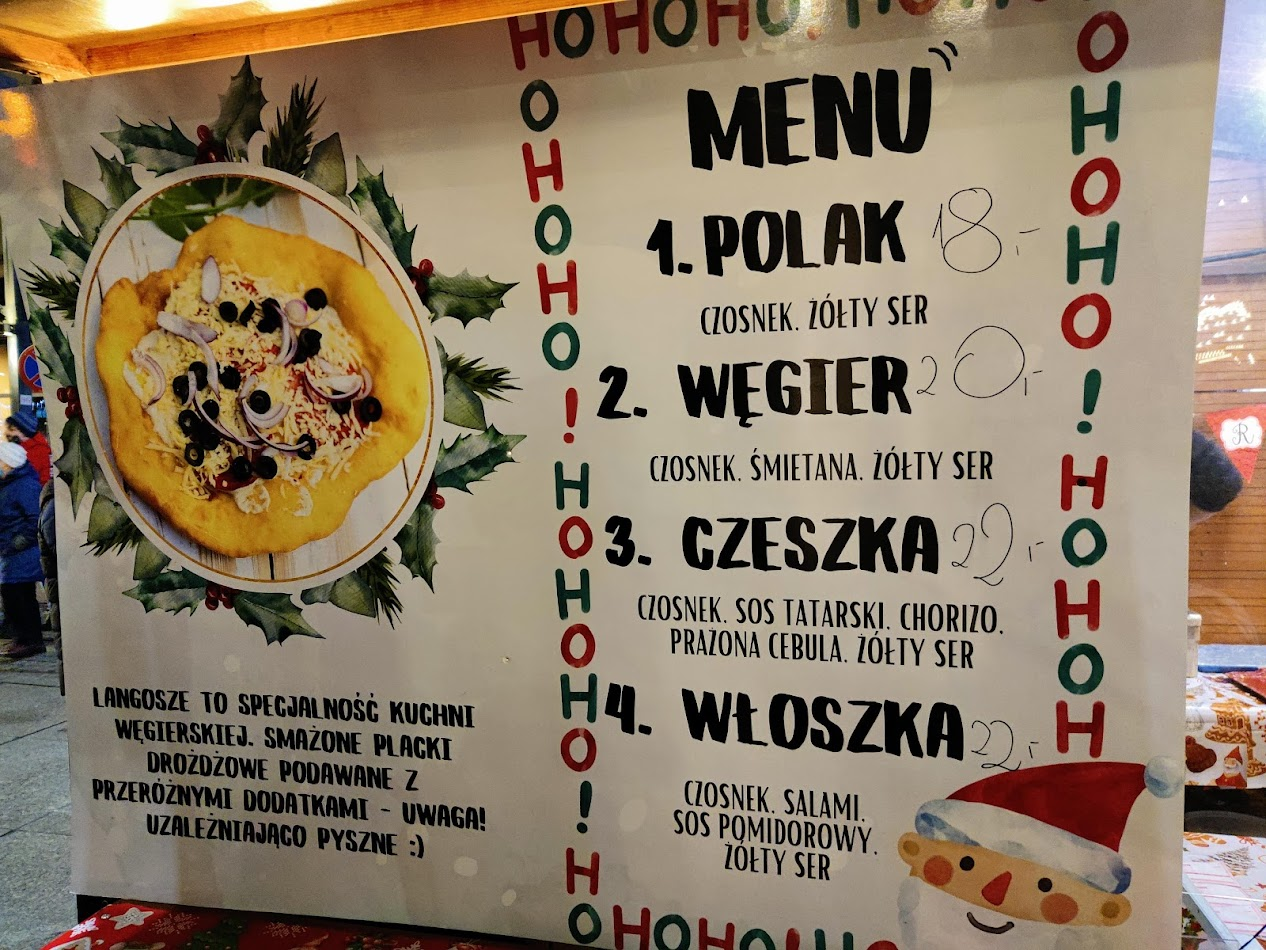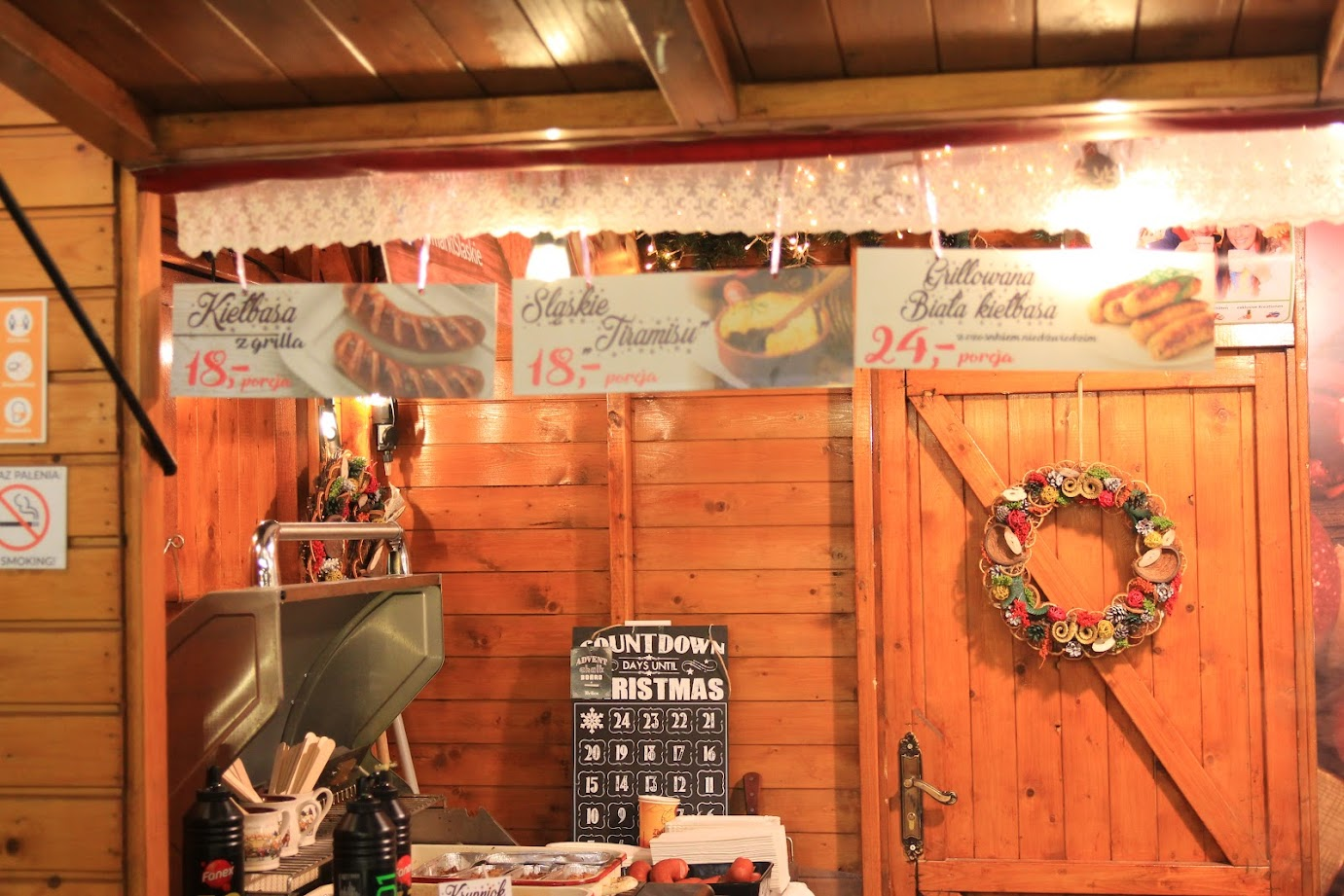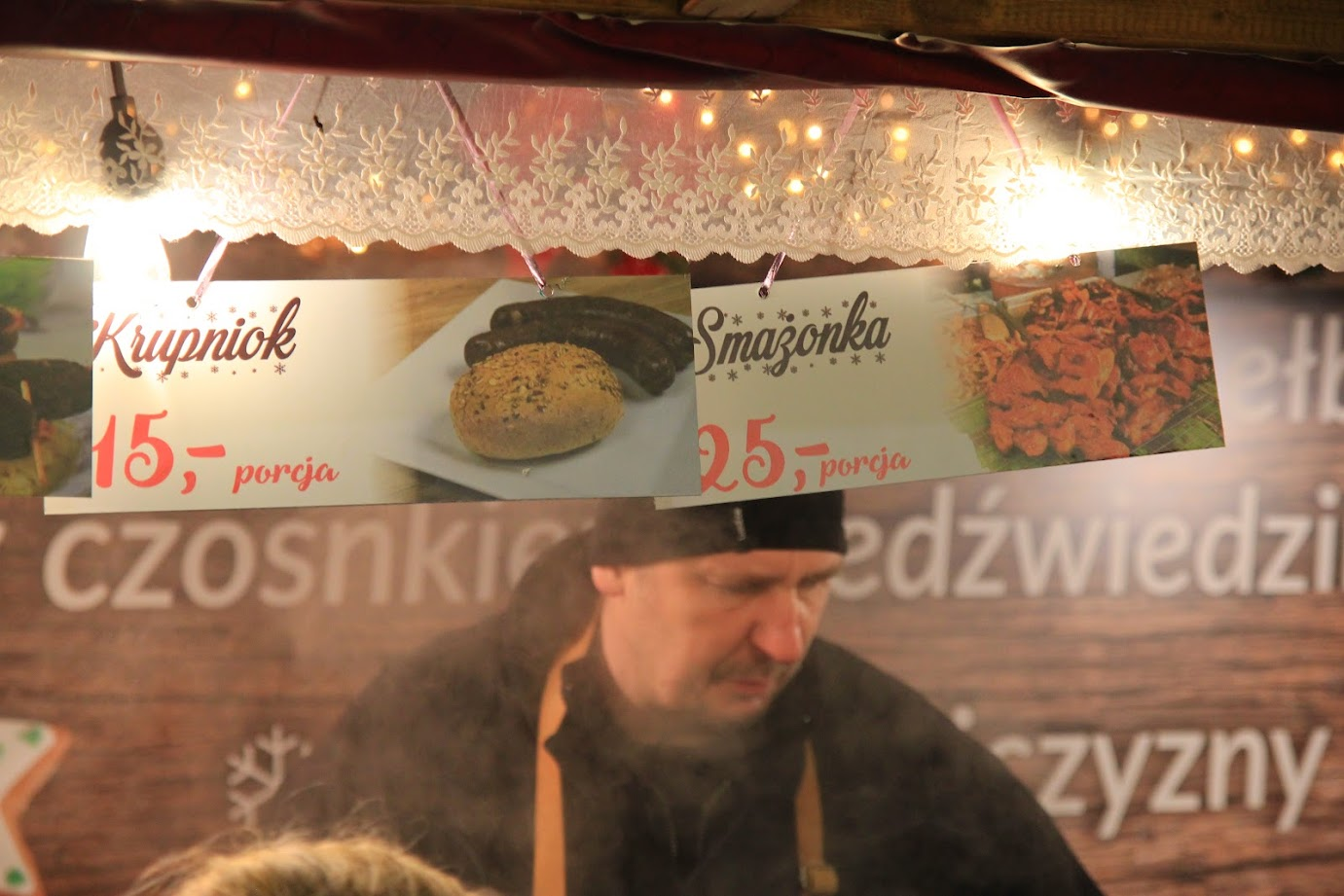 Bomblowi się podobało. Jak się uda, wybierzemy się jeszcze na nikiszowski, ale ten jest otwarty tylko przez 3 dni, więc może być różnie.
The Baby liked it. If we will have a chance, we will go to Nikisz Market, but this one is only open for 3 days, so it may be difficult.
Na koniec jeszcze ciekawostka odnośnie jarmarku rudośląskiego, no muszę, bo się uduszę. Aby się odbył zorganizowana jest zrzutka. Tak, mieszkańcy mają składać się na to, aby przedsiębiorcy przyszli i wystawili swoje produkty, gdzie mieszkańcy wydadzą kasę. Takie rzeczy tylko w Rudzie ;) Choć z tego co widziałam, w zrzutce biorą udział zainteresowani przesiębiorcy, np. Gryfna Bluma, więc może jest w tym jakiś sens.
Finally, a curiosity about the Christmas Market in Ruda Śląska. A fundraiser is organized for it to take place. Yes, the residents have to ensure that the entrepreneurs come and exhibit their products, where the residents will spend the money. Such things only in Ruda Śląska ;) Although from what I saw, interested entrepreneurs, e.g. Gryfna Blum, already took part in the fundraising so maybe it makes sense.
https://rudaslaska.com.pl/i,rudzki-jarmark-bozonarodzeniowy-powraca-po-2-latach,378054,1479722.html
_This report was published via Actifit app ([Android](
https://bit.ly/actifit-app
) | [iOS](
https://bit.ly/actifit-ios
)). Check out the original version [here on actifit.io](
https://actifit.io/@asia-pl/actifit-asia-pl-20211125t215045297z
)_


25/11/2021

12707

---
---