[PL / ENG] Dzień z życia w sanatorium / How does a day in sanatorium look like? My Actifit Report Card: July 29 2021
Nie spodziewałam się, że będzie mi dane zaznać wypoczynku w sanatorium tak wcześnie. Nie sądziłam też, że aż tak mi się spodoba ;) Coś, co kiedyś było dla mnie egzotyczne, obecnie jest chyba najlepszą formą wypoczynku. Oczywiście przede wszystkim chodzi o Bombla, ale także o sielski czas spędzony z najdroższymi osobami w spokojnym i miłym miejscu z możliwością, by każdy o siebie zadbał.
I did not expect that I would be eager to relax in a sanatorium so early. I also did not think that I would like it that much ;) Something that used to be exotic for me is now probably the best form of relaxation. Of course, it is primarily about the Baby, but also about idyllic time spent with the dearest people in a quiet and pleasant place with the possibility for everyone to take care of themselves.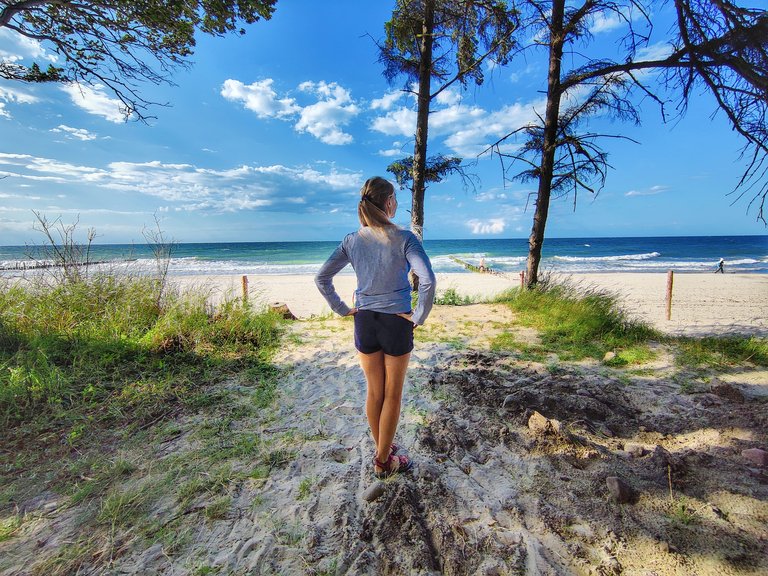 Jak więc wygląda taki dzień w sanatorium? / How does a day in sanatorium look like?
Zaczynamy oczywiście od pobudki z Bomblem na karmienie. Potem pora biec na poranne zabiegi.
Każdy z nas dostał karteczkę z rozpiską zabiegów na dany dzień. Ja mam rozpisany laser na ranę po cesarskim cięciu oraz inhalacje solankowe po przebytym w ciąży covidzie. Delikatne utrudnienie polega na tym, że codziennie pory zabiegów są inne. Niektóre zabiegi można sobie przesuwać w czasie, ale inne są na tyle oblegane, że trzeba się stawić punktualnie. Na szczęście wszyscy wokół są bardzo życzliwi i widzą, że my musimy uwzględnić opiekę nad dzieckiem, więc pozwalają nam dopasować godziny tak, abyśmy mogli się wymieniać. Zabiegi zresztą nie trwają długo, od kilku do powiedzmy dwudziestu minut.
We start the day, of course, by waking up with the Baby for feeding. Then it's time to run for morning treatments.
Each of us got a card with a list of treatments for the day. I have a laser prescribed for a wound after a cesarean section and saline inhalations after covid during pregnancy. A slight difficulty is the fact that the treatment times are different every day. Some procedures can be postponed, but others are so crowded that you have to be on time. Fortunately, everyone around is very friendly and understand that we have to take care of the Baby, so they let us adjust the hours so that we can exchange. Treatments do not last long, from a few to, say, twenty minutes.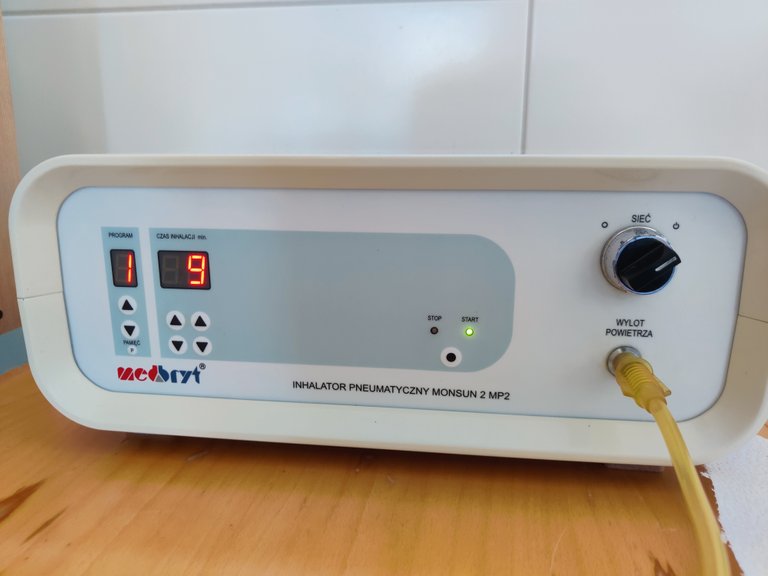 Po pierwszej turze zabiegów pora na śniadanie. I tu znowu jest nieco trudniej niż na typowych wczasach w hotelu. Godziny posiłków są bowiem bardzo sztywne. Są 3 tury pensjonariuszy i musisz być o swojej porze, bo 40 minut wcześniej ktoś inny zajmuje Twój stolik. Niby nic trudnego, ale powiedz to Bomblowi, który akurat ma inne plany niż wizyta na stołówce. Na szczęście nasze dzieciątko jest bardzo spolegliwe i daje się namówić do współpracy bez wielkich trudności.
After the first round of treatments, it's time for breakfast. Again, it is a bit more difficult than during a typical hotel holiday. Meal times are very rigid. There are 3 rounds of residents and you have to be on time, because 40 minutes earlier someone else is seizing your table. Nothing difficult, but say it to the Baby, who happens to have other plans than going to the dining room at this particular time. Fortunately, our Baby is very docile and can be persuaded to cooperate without much difficulty.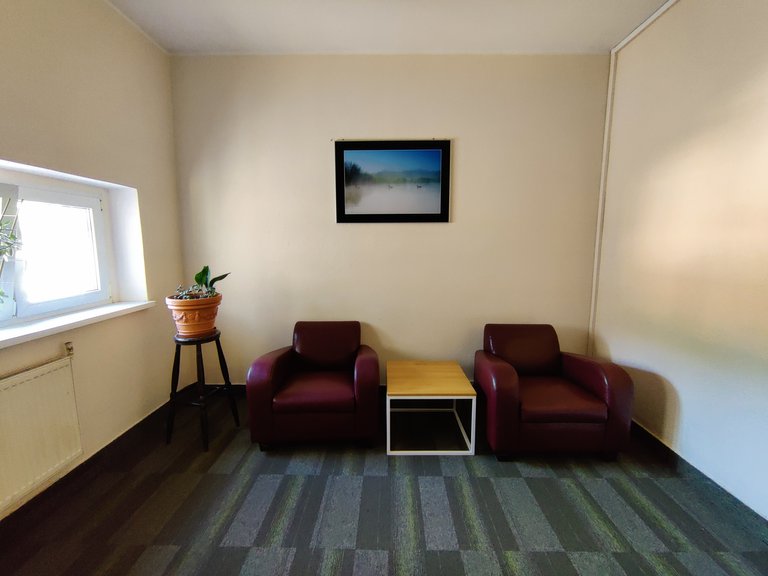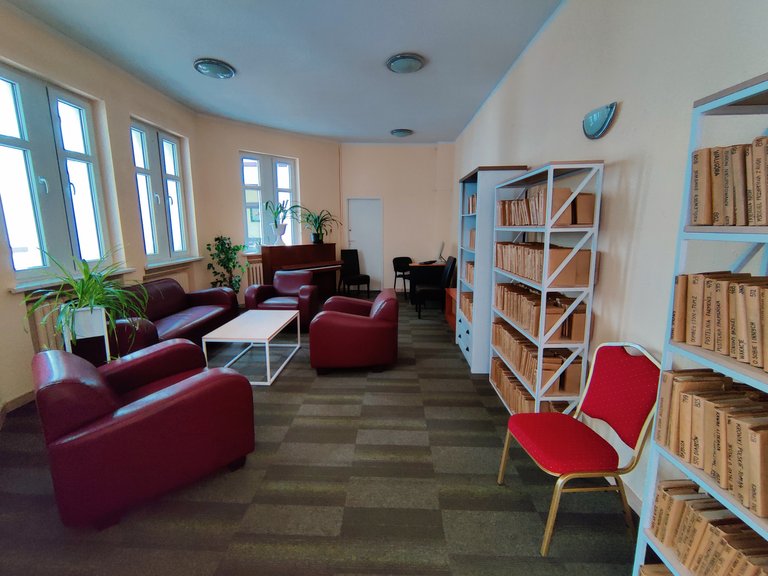 Po śniadaniu czas na kawę, którą pijemy w naszym pokoju we własnym zakresie albo w kawiarni na dole sanatorium, jeśli jest czynna. Tak czy siak, nie mamy dużo czasu aby ją celebrować. Śniadanie jest o 9.15, a już po 10 rusza kolejna tura zabiegów.
After breakfast, it's time for coffee, which we drink in our room or in a cafe downstairs if it's open. We don't have much time to celebrate it, though. Breakfast is served at 9.15 am, and after 10 am another round of treatments starts.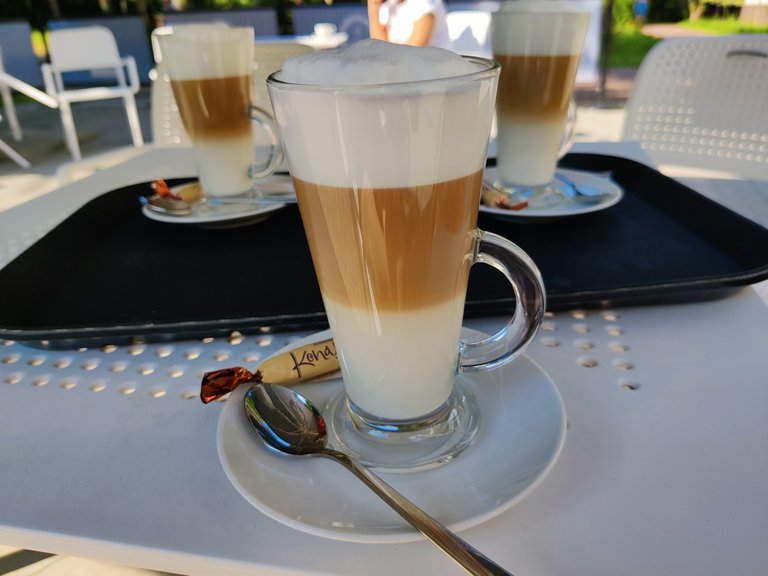 O 12 mamy zajęcia z fizjoterapeutą, aczkolwiek te nie są codziennie, umawiamy się na nie indywidualnie. O 14.00 jest obiad. Więc jak widać, od kiedy zabiegi ruszyły, przed obiadem nie mamy zbytnio czasu na plażowanie, spacery czy wycieczki.
At 12 o'clock we have therapy with a physiotherapist, although these are not every day, we arrange them individually. There is lunch at 2 p.m. So as you can see, since the treatments started, we don't have much time for sunbathing, walks or trips before lunch.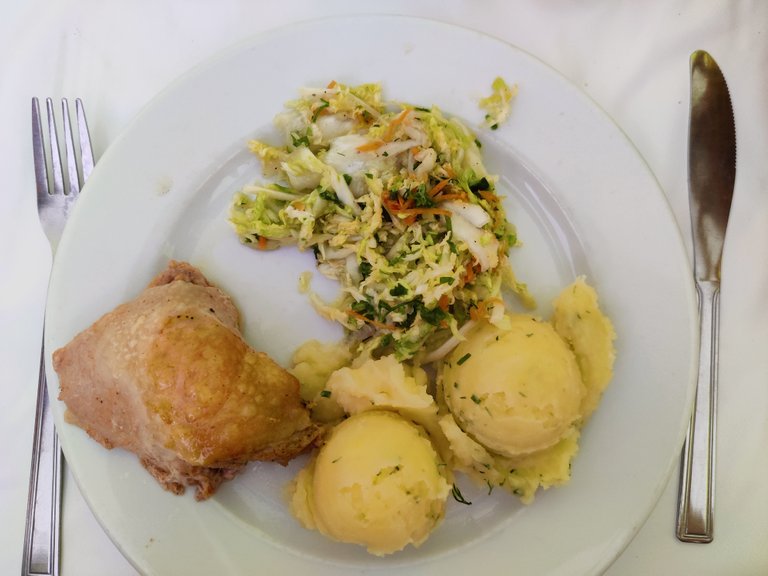 Po obiedzie następuje czas wolny. Wykorzystujemy go na plażę, o ile jest pogoda, lub spacer, ale także na wizytę w Kołobrzegu, czy jak wczoraj - jedzenie flądry w pobliskiej smażalni (tak, w przerwie między posiłkami wjechała rybka :D).
Kolacja dla naszej tury jest podawana o 18.30, co oznacza, że po jedzeniu mamy już czas tylko na krótką przechadzkę na plażę albo piwko (bezalkoholowe w przypadku mam karmiących) w sanatoryjnej kawiarni, bo zaraz trzeba iść kąpać Bombla i spać.
After lunch, there is free time. We use it for the beach, if the weather is good, or for a walk, but also for a visit to Kołobrzeg, or like yesterday - eating flounder in a nearby fry shop (yes, a fish dish in between main meals :D).
Dinner for our tour is served at 6.30 pm, which means that after eating, we only have time for a short walk to the beach or a beer (non-alcoholic in the case of nursing mothers) in the sanatorium café, because the Baby soon needs to be bathed and cuddled to sleep.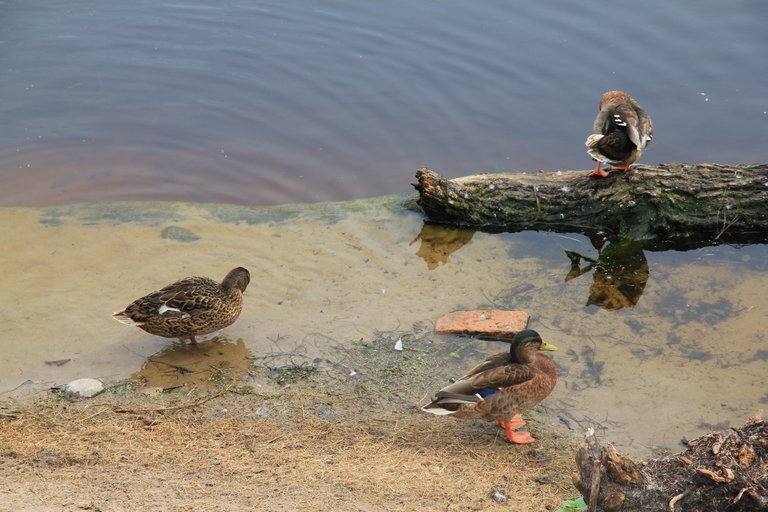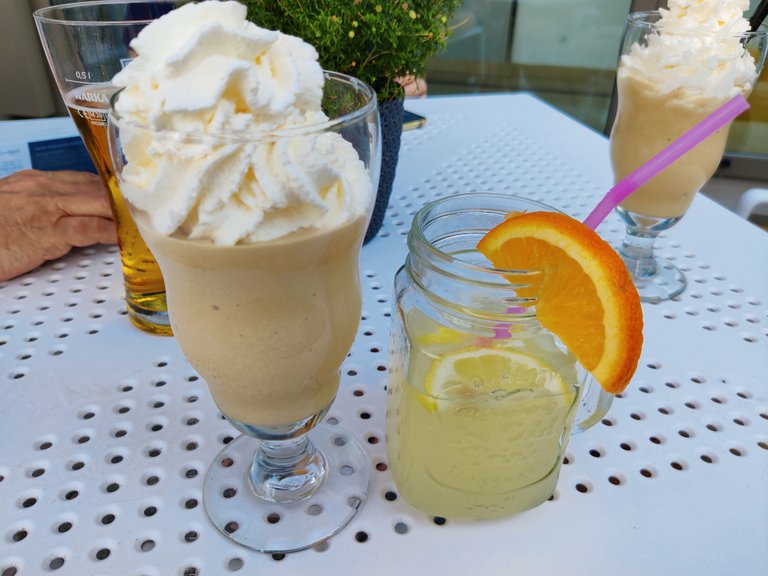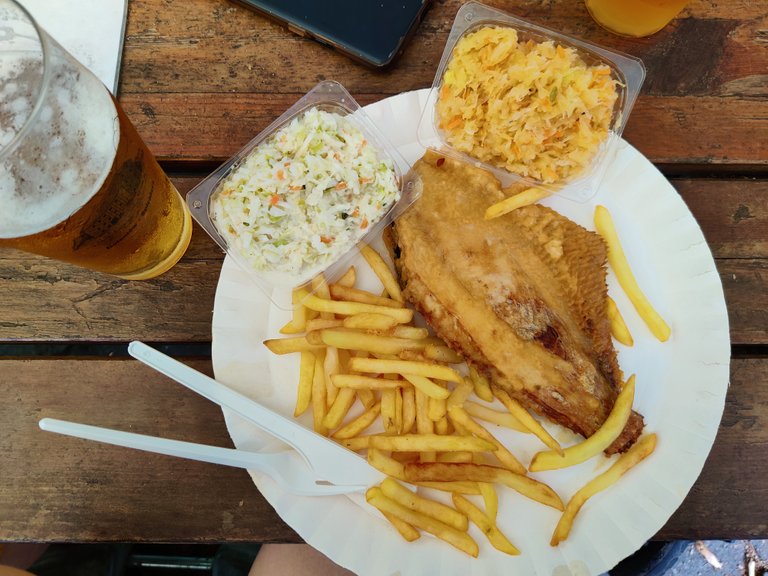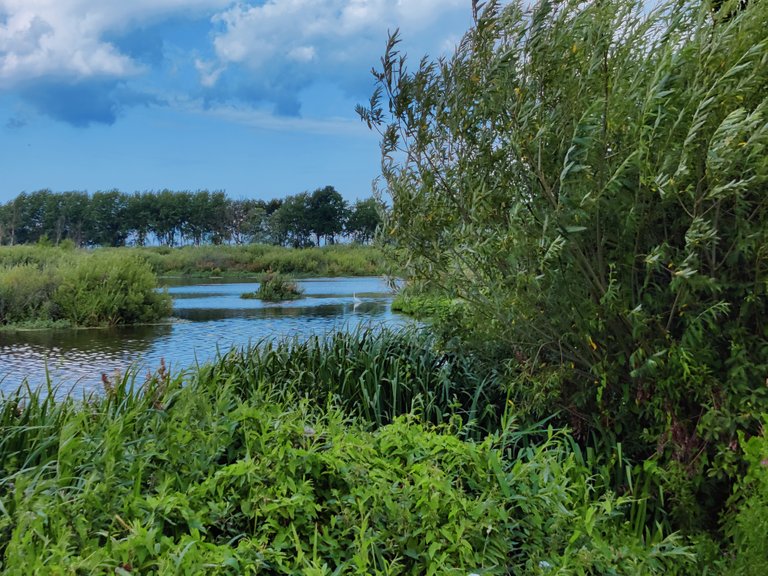 Jak widać, niezły tu mamy zapieprz 😉 / As you can see, we are so busy in here 😅
_This report was published via Actifit app ([Android](
https://bit.ly/actifit-app
) | [iOS](
https://bit.ly/actifit-ios
)). Check out the original version [here on actifit.io](
https://actifit.io/@asia-pl/actifit-asia-pl-20210729t212902460z
)_


10312

---
---