¿Debemos tener hijos 👨‍👩‍👧‍👧 mientras tantos niños en el mundo están sufriendo? /Should we have children 👨‍👩‍👧‍👧 while so many children in the world are suffering?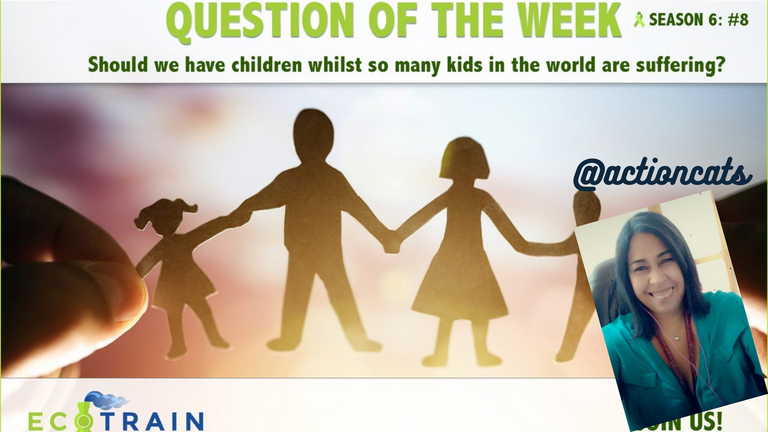 Imagen creada con Canva / Image created using Canva

Esta semana la comunidad @ecoTrain (@hive-123046) nos trae una nueva interrogante al leerla de inmediato me sentí identificada, la razón, he escuchado a cualquier cantidad de amigos, compañeros de trabajo y conocidos, decir que no tendrán hijos o que no tendrán más de uno a este mundo, por diversas razones, es cierto que cada cabeza es un mundo y que cada mundo, tiene sus gustos, pero en esta publicación me dedicare a dar mi opinión personal, basada en mi vivencia como madre a esta interesante pregunta si deseas unirte y responderla te dejo el enlace de la publicación con los detalles, ahora a responder este interesante pregunta.
This week the community @ecoTrain (@hive-123046) brings us a new question when I read it I immediately felt identified, the reason, I have heard any number of friends, co-workers and acquaintances, say they will not have children or will not have more than one to this world, for various reasons, it is true that every head is a world and every world, has its tastes, but in this publication I will dedicate myself to give my personal opinion, based on my experience as a mother to this interesting question if you want to join and answer it I leave you the link of the post with the details, now to answer this interesting question.

¿Debemos tener hijos mientras tantos niños en el mundo están sufriendo?/Should we have children while so many children in the world are suffering?

Cuando era una joven, tenia terror a la maternidad, no me veía cambiando pañales, preparando teteros, lavando traseros, además de que me daba miedo perder la figura, suena algo tonto, pero esos eran mis temores, a la edad de 27 años tuve un embarazo no deseado y el resultado hoy es mi hijo bello y amado.
Ahora bien, de lo que en un comienzo fue una experiencia desagradable hoy en día puedo decir que ahora es una bendición y alegría, que ya tiene 18 años, no tenia empleo, viví y todavía hay momentos duros, mi hijo no conoce a su padre ya que simplemente nos abandonó, más a él que a mí, pero aquí estamos y gracias a Dios, esfuerzo, constancia y disciplina mi hijo ya es un hombre al que he procurado criar dentro de valores.
When I was a young woman, I was terrified of motherhood, I did not see myself changing diapers, preparing teats, washing butts, plus I was afraid of losing my figure, it sounds kind of silly, but those were my fears, at the age of 27 I had an unwanted pregnancy and the result today is my beautiful and beloved son.
Now, from what at the beginning was an unpleasant experience, today I can say that it is now a blessing and joy, he is already 18 years old, I had no job, I lived and there are still hard times, my son does not know his father because he simply abandoned us, more him than me, but here we are and thanks to God, effort, perseverance and discipline my son is already a man that I have tried to raise within values.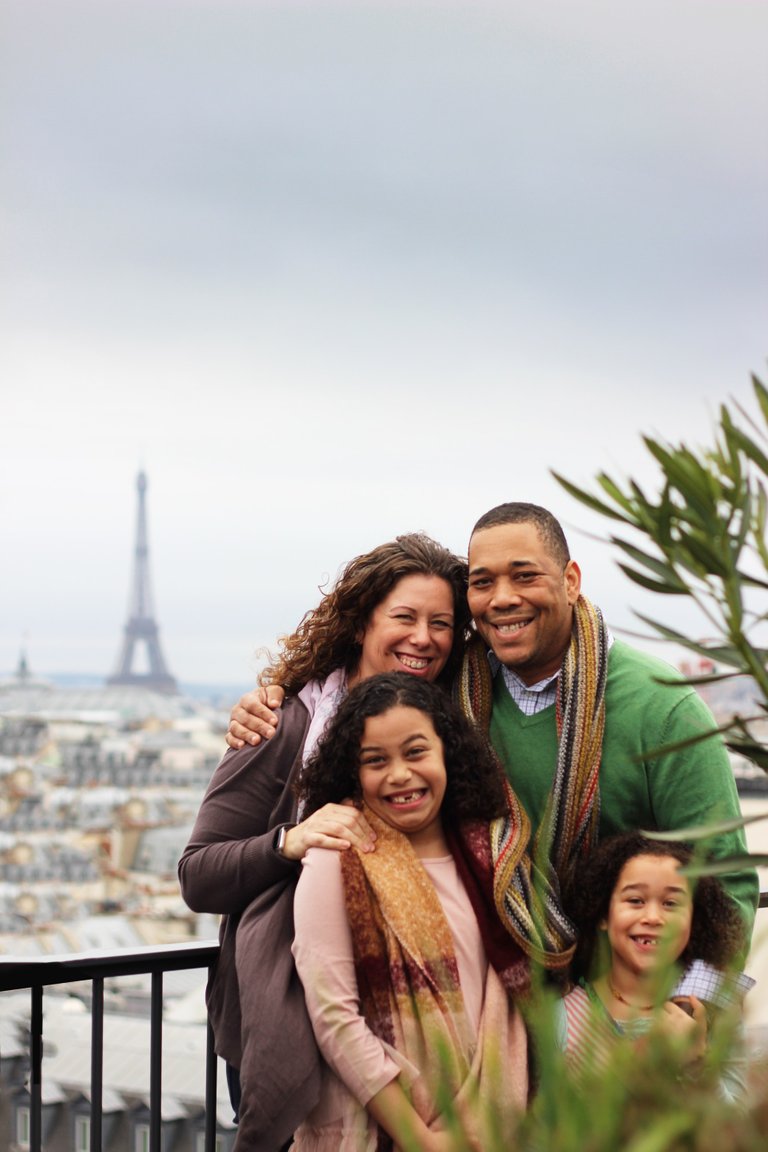 Fuente/Source
El mundo esta vuelto una mierda, me disculpan la mala palabra, pero creo es la que describe la situación actual de nuestro planeta, sí esta vuelto trizas en muchísimos aspectos, pero si yo hubiera esperado el momento perfecto para tener un hijo no sería madre, ya que nunca habría llegado, siempre habría algo por resolver, así que no esperan que todo este perfecto para tener sus hijos, los hijos nos cambian, a la mayoría para bien, nos dan una fuerza impresionante y son ese motivo para continuar y ser mejores cada día.
The world has turned to shit, excuse me for the bad word, but I think it is the one that describes the current situation of our planet, yes it has turned to shreds in many aspects, but if I had waited for the perfect moment to have a child I would not be a mother, because it would never have arrived, there would always be something to solve, so do not wait for everything to be perfect to have your children, children change us, most of us for the better, they give us an impressive strength and are the reason to continue and be better every day.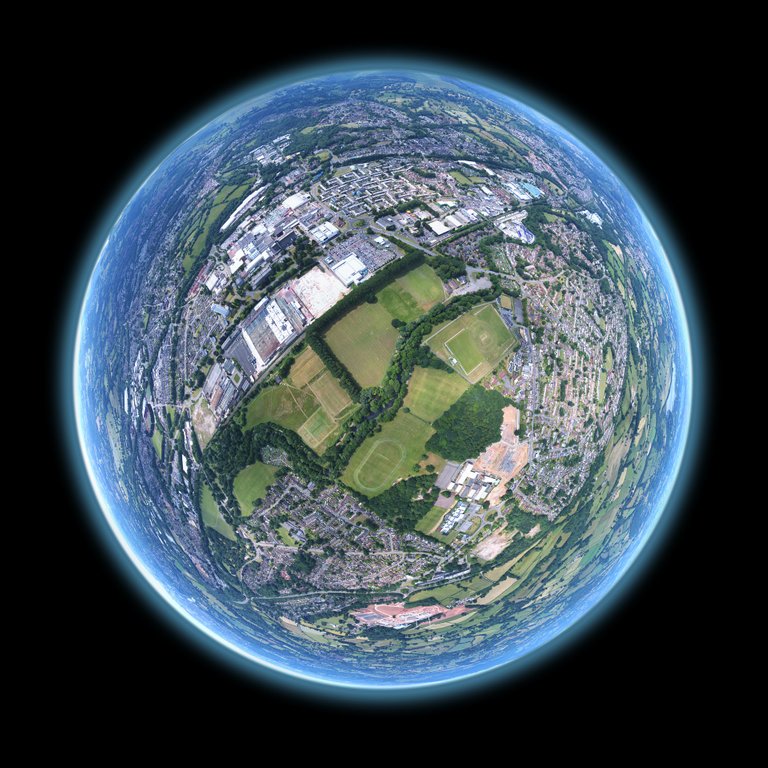 Fuente/Source
Por otro lado, es muy cierto también, que hay muchos niños huérfanos y en situaciones vulnerables por diferentes razones, guerras, desplazados por conflictos internos, abuso infantil, trabajo infantil, pobreza y tantas otras razones que podría enumerar, para mí la solución es que si desean, tengan un hijo biológico esto los sensibilizara y sabrán lo que es amar un hijo y si está en su posibilidades adopten otro, será una vida que han salvado de la tristeza y el dolor.
Ciertamente, si todos los que tenemos valores. Principios ética, dejamos de trasmitirlos, estos se perderán, entonces ¿quiénes quedarán? Los malos, los corruptos, los apáticos, esta es la razón por la cual debemos pasar el testigo a las generaciones futuras y ¿quiénes son? nuestros hijos, que además de lo que les podamos decir verán nuestros ejemplos por ello debemos ser modelos dentro de lo todo lo posible y enseñarles a que nos superen y sea mejores.
On the other hand, it is also very true that there are many orphans and children in vulnerable situations for different reasons, wars, displaced by internal conflicts, child abuse, child labor, poverty and so many other reasons that I could list, for me the solution is that if they wish, have a biological child this will sensitize them and they will know what it is to love a child and if it is in their possibilities adopt another, it will be a life that they have saved from sadness and pain.
Certainly, if all of us who have values. Ethical principles, if we stop transmitting them, they will be lost, then who will be left? The bad, the corrupt, the apathetic, this is the reason why we must pass the baton to future generations and who are they? our children, who in addition to what we can tell them will see our examples so we must be models within all possible and teach them to surpass us and be better.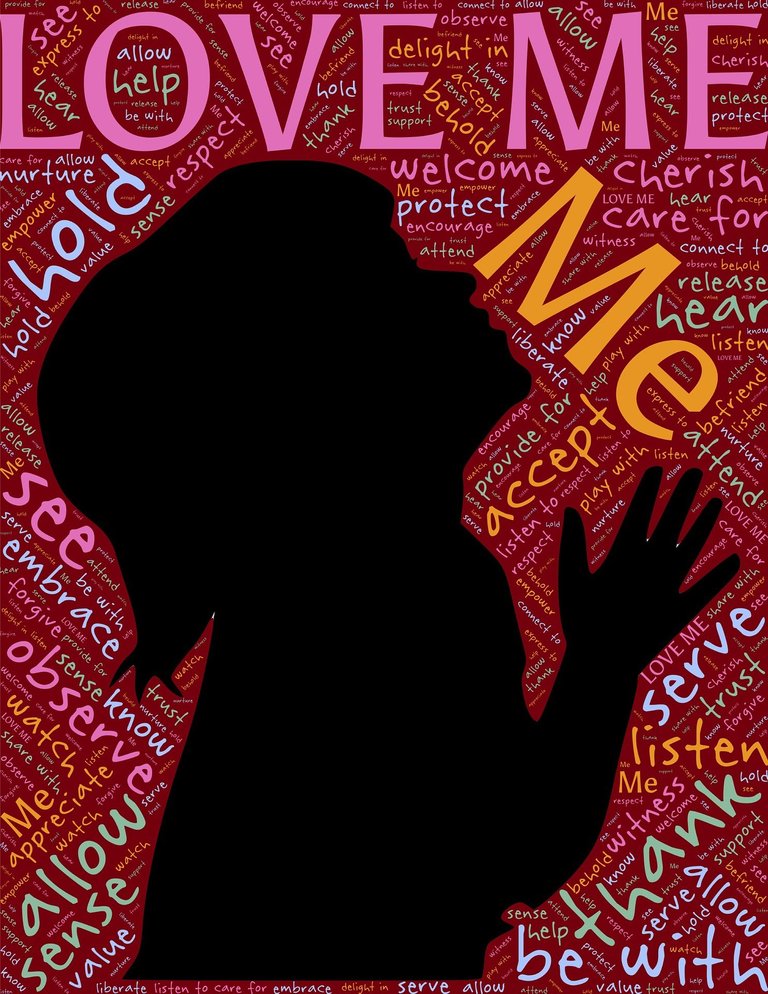 Fuente/Source
Sirva esta ilustración como ejemplo de lo mencionado anteriormente, conocí un caso de una pareja que desea un hijo, pero la misma ansiedad de ambos se los impedía, creyendo firmemente que no podían tener hijos adoptaron una niña, para su sorpresa un año después ya sin la presión por desear tanto ese embarazo. lo lograron y actualmente viven los 4 felices su hija es tan amada como si fuera biológica y no hacen distinción entre ambos.
Let this illustration serve as an example of the above mentioned, I knew a case of a couple who wanted a child, but the same anxiety of both prevented them, firmly believing that they could not have children adopted a girl, to their surprise a year later and without the pressure of wanting this pregnancy so much, they succeeded and currently live the 4 happy their daughter is as loved as if it were biological and make no distinction between the two.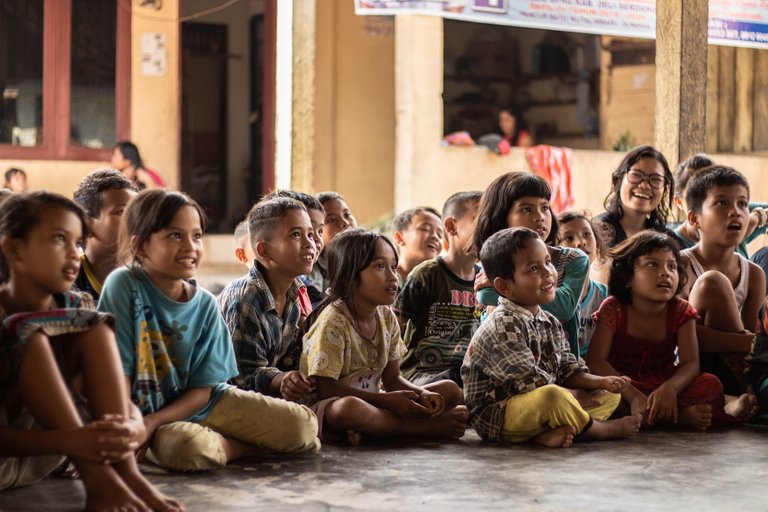 Fuente/Source
De la misma manera, creo firmemente que cuando estanos enamorados queremos tener, un hijo con esa persona, he escuchado a mas de uno decir, que no tendrán hijos propios, que adoptaran y luego terminan teniendo su o sus propios hijos.
In the same way, I firmly believe that when we are in love we want to have a child with that person, I have heard more than one person say that they will not have their own children, that they will adopt and then end up having their own child or children.

Para resumir, creo que los buenos no podemos dejar de sembrar o el mal nos arropara, aquí termina mi publicación, esperando que esta respuesta les dé materia para pensar, así, si lo desean me pueden dejar un comentario.
To sum up, I believe that the good ones can not stop sowing or the evil will surround us, here ends my publication, hoping that this answer gives you food for thought, so, if you wish you can leave me a comment.

Translat with www.DeepL.com/Translator (free version)
Comunidades y proyectos que me apoyan / Communities and projects that support me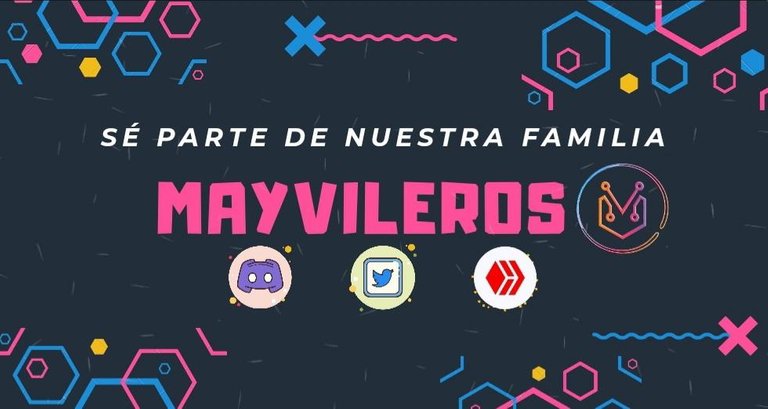 Click on the banner to get redirect to the server. Art made by @tripode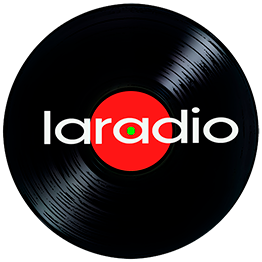 Art made by @oscarps

Aliento banner made by @eddiespino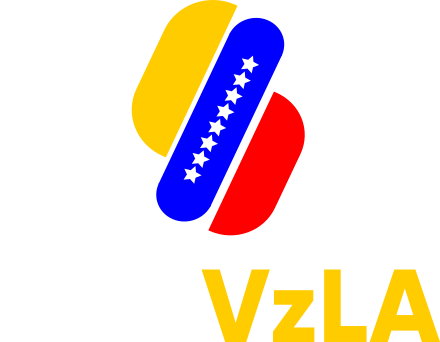 ---
---