Hong Kong Tasteem (10) - THICK PORK CHOP!




Nostalgia is a hot topic in Hong Kong now. And there are so many new "Bing Sutt" (common restaurants in the 1950s-1980s) opening recently. But they are actually not Bing Sutt but HK style restaurant only. Last night, I went to Tsim Sha Tsui and had dinner at this "Yuen Long Bistro".
近日香港大玩懷舊熱,故很多「冰室」紛紛開張,但其實它們只是抱著冰室之名,實為茶餐廳。昨晚在尖沙咀路過的時候,就來了這一間不在元朗的「元朗冰室」吃飯。a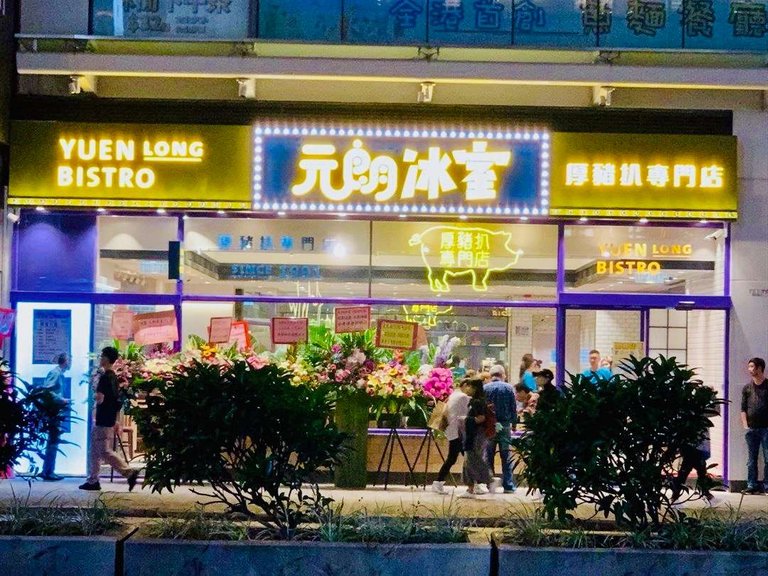 (photo credit: openrice)
Yuen Long Bistro is quite famous in Hong Kong. The main selling point is Thick Pork Chop and it always attracts me to visit.
元朗冰室其實在香港都挺出名,早已有幾間分店,它的主打就是厚切豬扒,一場來到當然要點一個厚切豬扒。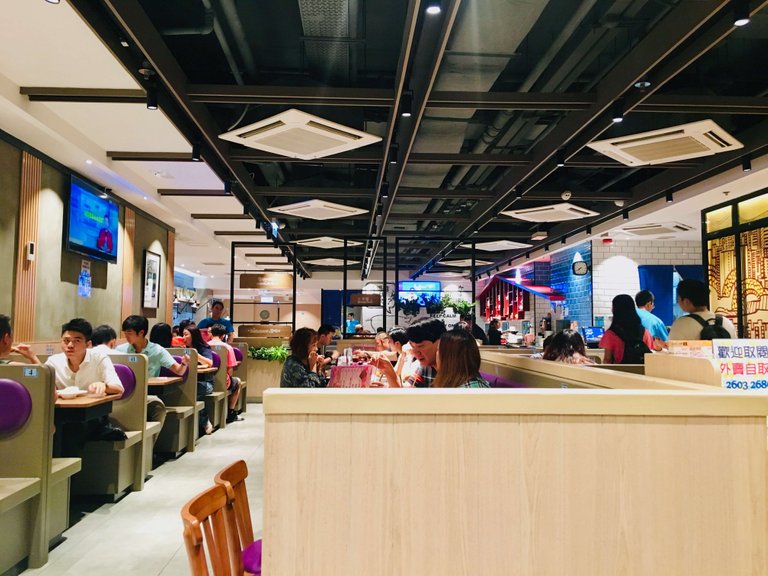 I ordered the Shin Ramyum set, which included Shin Ramyun with Spicy Noodle, Thick Pork Chop and Garlic Toast. What style is it? I can't tell haha. Let's take it HK Style.
我點的這個是辛辣面餐,就是厚切豬扒配上韓國辛辣面,再加一塊蒜茸多士,你說是什麼風格我也答不上了,只能說是港式風格吧!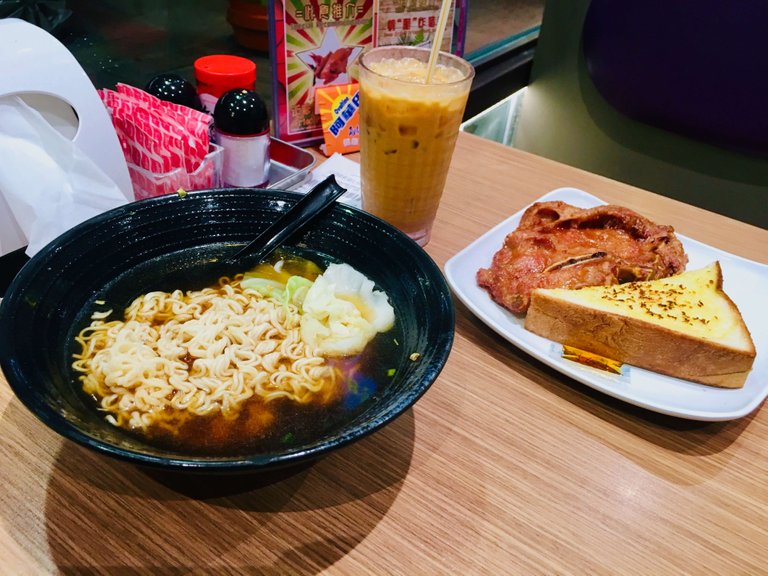 The Thick Pork Chop was not put into the noodle to keep it crispy. Let's see how thick it is.
由於豬扒是剛剛炸起的,所以分開了不放在面裡,讓我們看看這豬扒有多厚。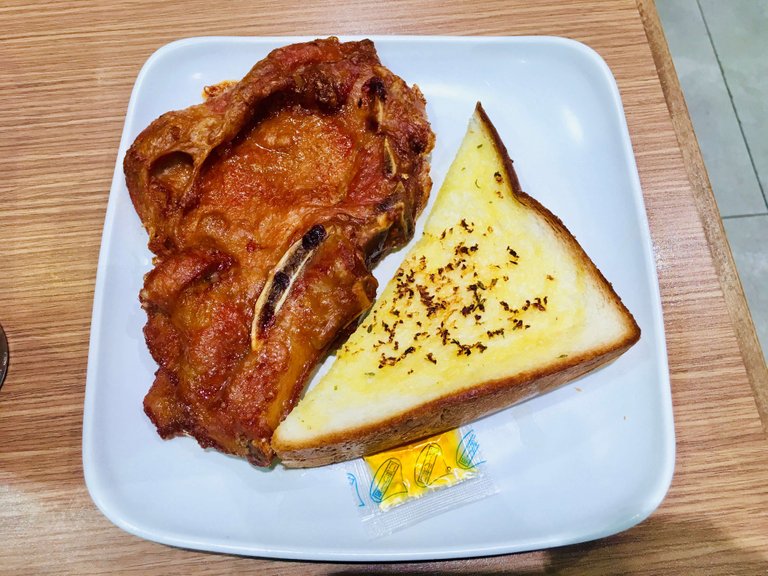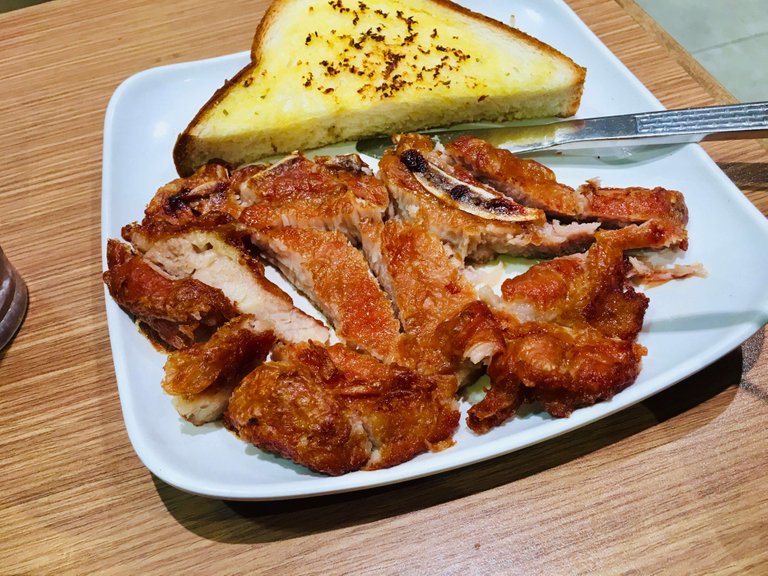 Not very very thick actually but good enough! Not too oily and not too dry. Good!
其實不是十分厚,但也比一般的厚多了!而且炸得剛剛好,不太油,不太乾,不說了,開動!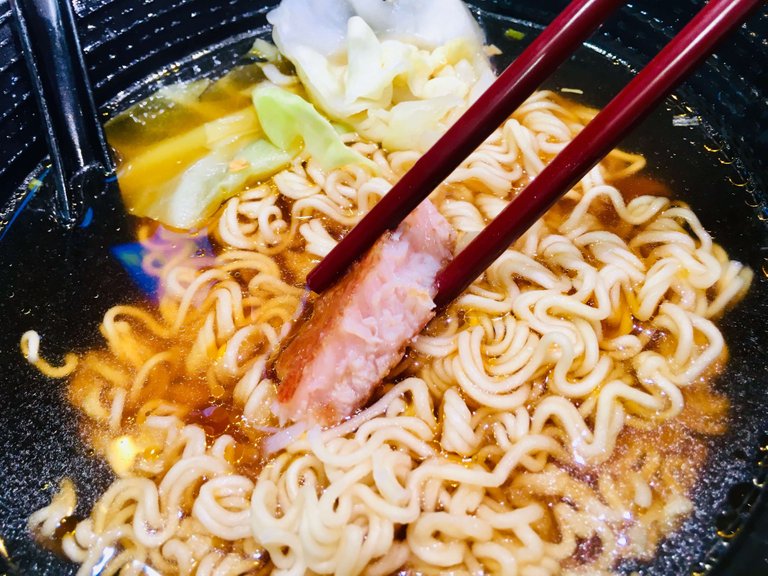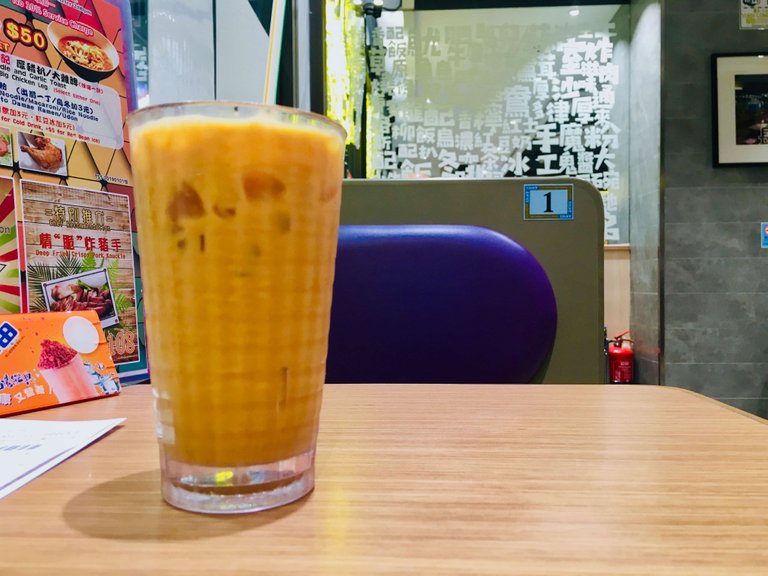 Yuen Long Bistro is one of my favourite. Every time I go to Tsim Sha Tsui till midnight, I go to Yuen Long Bistro for supper as it closes at 3am. Strongly recommend!
其實元朗冰室是我常去的餐廳,幾乎每次去尖沙咀到半夜,我都是去元朗冰室解決宵夜的,它開到深夜三點關門,誠意推介!
---
Restaurant Information

Yuen Long Bistro 元朗冰室



48號, China Insurance Building, 地下A2鋪, Cameron Rd, Tsim Sha Tsui, Hong Kong
---
Hong Kong Tasteem (10) - THICK PORK CHOP!
This post participated in the Tasteem contest Your weekly choice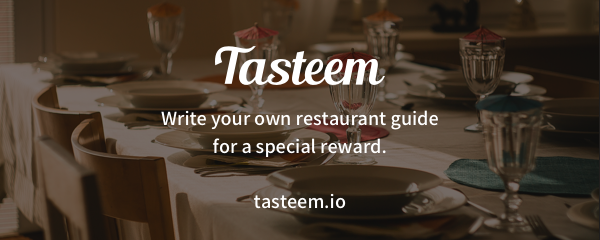 ---
---