Hong Kong Tasteem (6) - Imitation Shark Fin Soup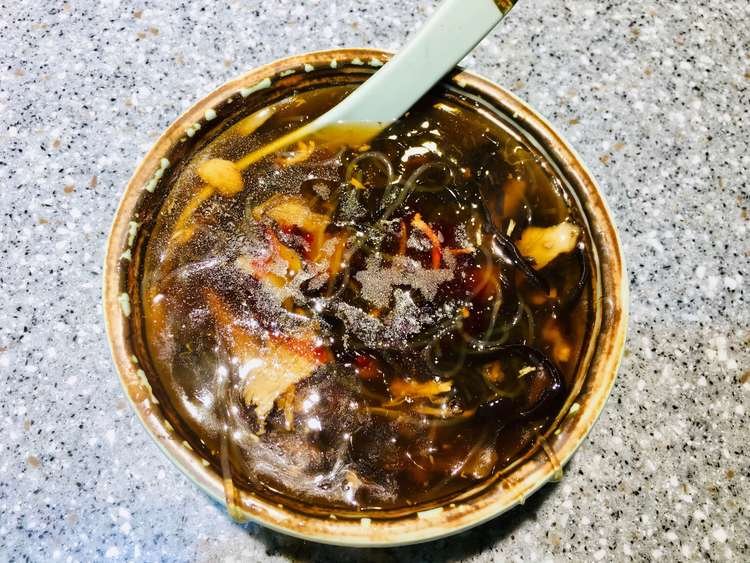 You must know shark yin soup. But have you tried shark fin soup without shark fin? Let me introduction a famous Hong Kong street food, Imitation Shark Fin Soup.
Shark Fin soup is a famous dish in China, but expensive. In around 1950s, people in Hong Kong couldn't afford the price of shark fin soup. So restaurants in Temple Street invented a dish using glass noodles replacing shark fin and a soup mixed by water, soy sauce and starch. After adding ingredients like shredded chicken and mushroom, it became a delicious dish. People started to add macaroni to the soup as lunch.
魚翅,大家嘗得多了,沒有魚翅的翅,你又嘗過沒有?介紹大家一種香港街頭小食,碗仔翅。
魚翅是中國自古以來的著名食材,亦是所費不菲的美食。在以前的香港,大部份都只聽過魚翅,卻吃不起魚翅,廟街一帶就有人用了粉絲仿魚翅,放到用澱粉煮濃的湯,再加上雞肉、冬煲絲、蛋花等來吃。這種街頭小食大受歡迎,慢慢就有人加上通粉等主食做成午餐出售。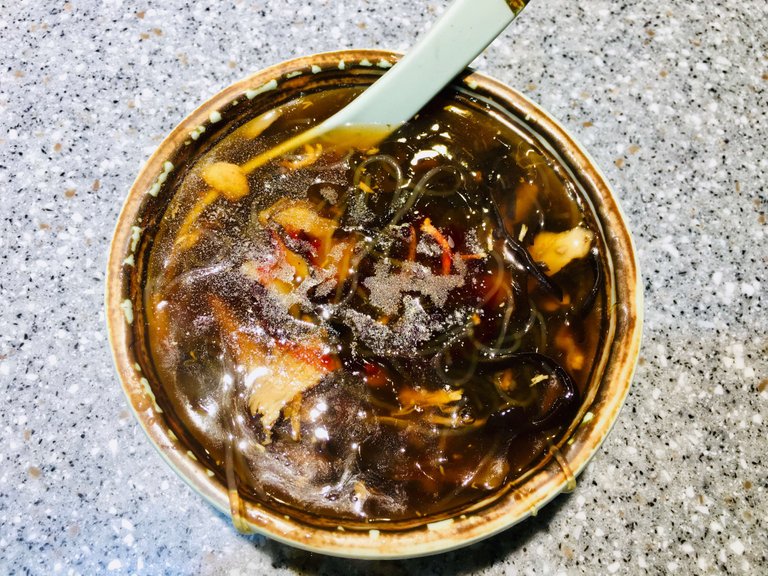 As the soup is sold in a small bowl, we also call it "Little bowl Shark Fin Soup". Today, it is a famous street food and choice of afternoon tea. Furthermore, we started to promote the protection of marine ecology, the imitation shark fin soup sometimes replaces real shark fin soup in our dinner.
由於用來盛載的是小碗,所以我們慢慢稱它為碗仔翅。近年碗仔翅慢慢成為香港下午茶食品之一,加上近年香港支持保育海洋生態,減少捕殺鯊魚,讓碗仔翅更受歡迎,它早已成為香港十大街頭小食之一,也是我今天的下午茶。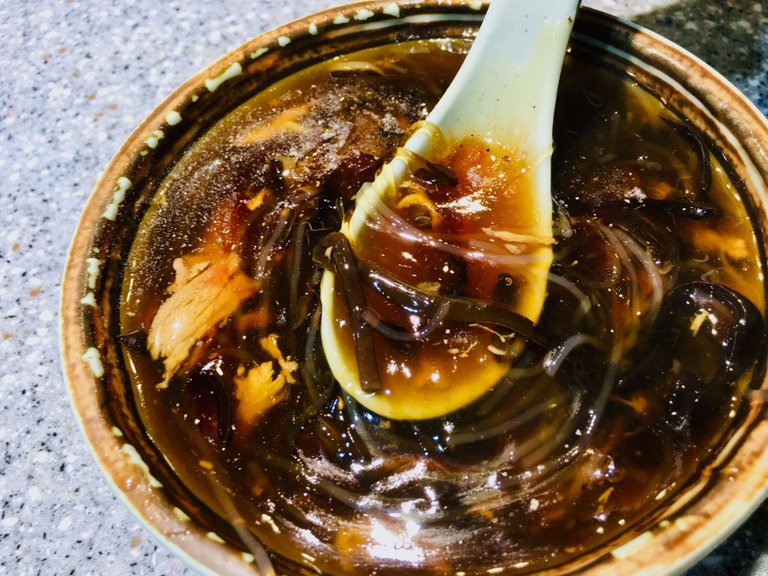 A bowl of imitation shark fin soup was not enough for me. I ordered a Thai style chicken feet also.
同場加映泰式鳳爪。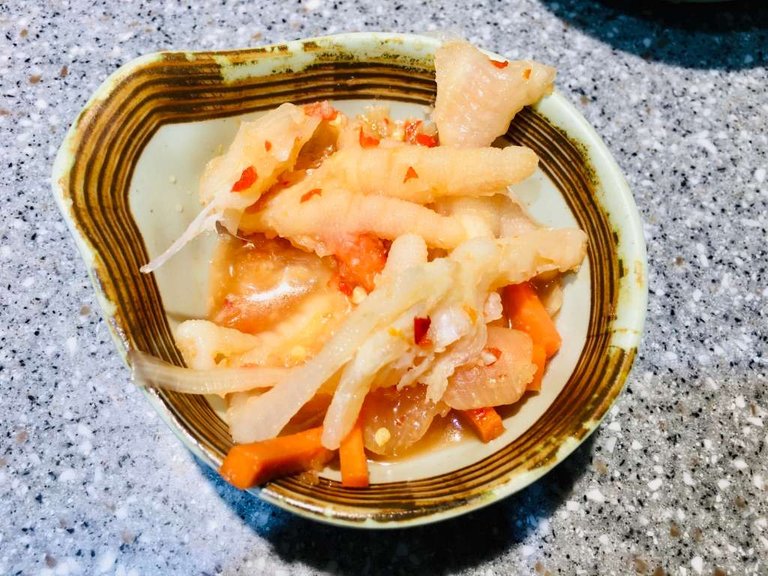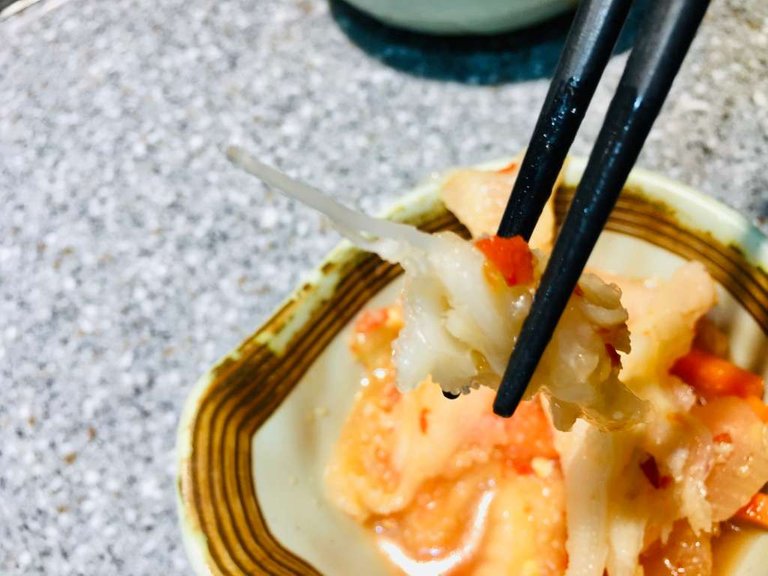 Not only original imitation shark fin soup, we also add vegetables and fish meat to the soup. Some restaurant may even add Chinese ham and fish maw to make it more expensive. If there is chance, let me try and take a photo.
除了傳統碗仔翅,也有人加上生菜做成「兩溝」,及加上魚肉的「三溝」,也有餐廳加上了金華火腿、魚肚等食材做成較高級的碗仔翅,有機會的話拍照給大家看看。
---
Restaurant Information

Queen's Dumpling



Hong Kong, Chai Wan, Wah Ha St, 2號環翠商場地下G10號舖
---
Hong Kong Tasteem (6) - Imitation Shark Fin Soup
This post participated in the Tasteem contest Street Food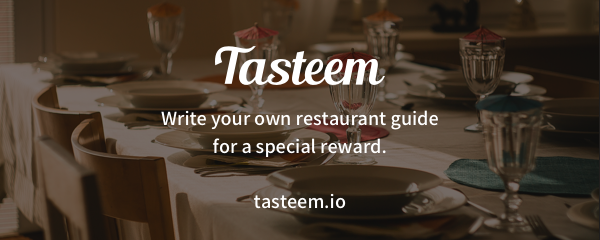 ---
---