Hong Kong Tasteem (12) - Hot Pot for One!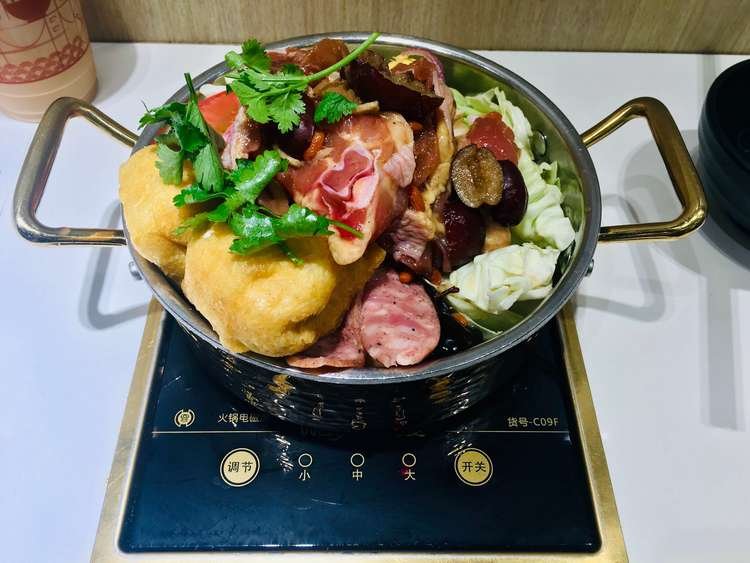 This night, I suddenly want hot pot very much! But I am alone couldn't go to those big hot pot restaurant so I searched if there is hot pot restaurant for one person only. Oh there is! It is called 101養生湯面館, at Sai Wan Ho.
這一天的晚上,我突然很想很想吃火鍋,但只有一個人,也到不了那些大火鍋店,那我就上網搜搜有沒有專給一個人吃的火鍋店,沒想到真的有!這間店叫101養生湯面館,位於西灣河。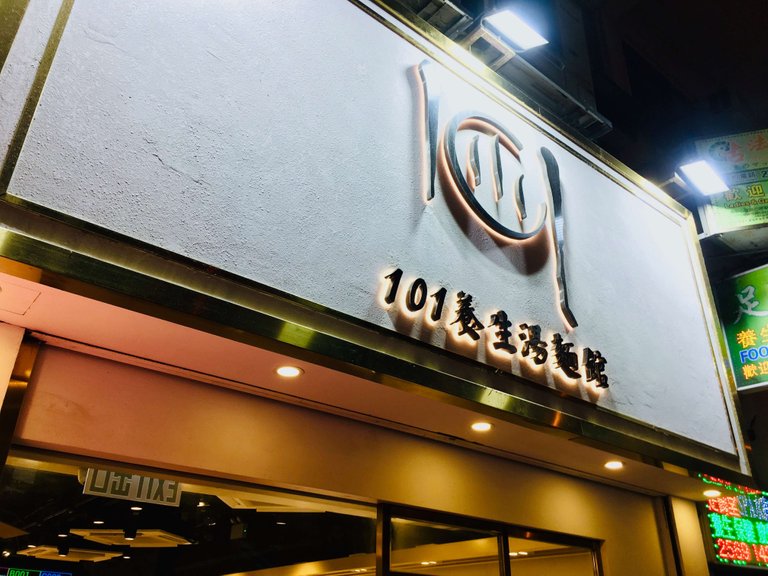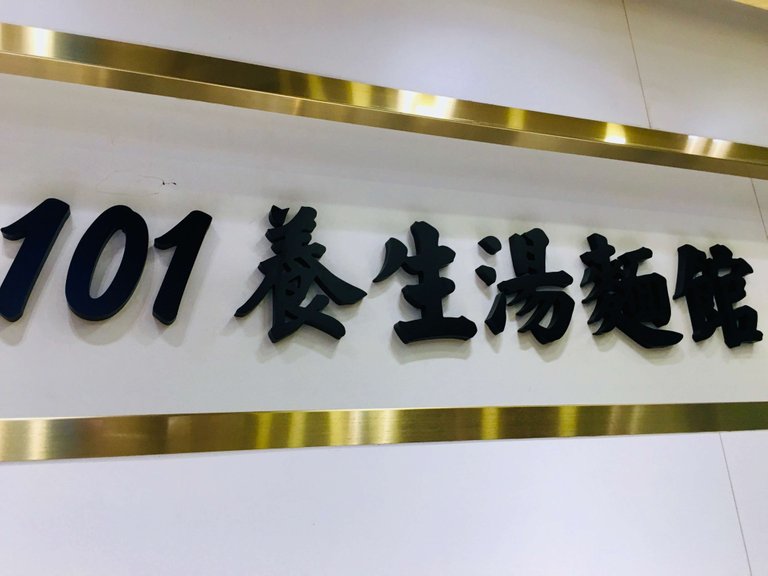 Let's go in! There are tables for groups and also table for one person. Let's check the menu. I chose the drunken chicken set in herb-flavoured hot pot.
不要說那麼多,進店吧,裡面有的是給一班人坐的桌,也有一排專給一個人的桌子,好了,我就看一下一人套餐,最後選了台灣藥膳醉雞小火鍋。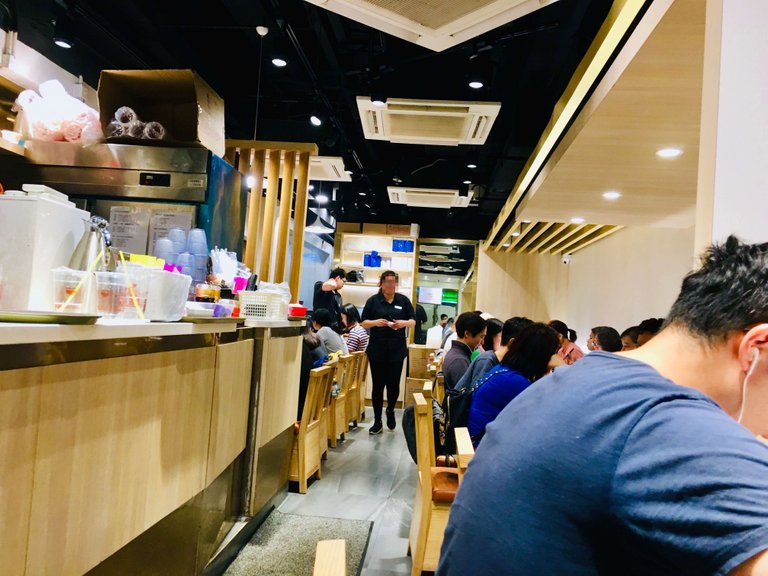 There are chicken thigh, cabbage, tofu pok, mushroom, fish meat with bean curd, taiwan sausage, fungus, corn and tomato! A full pot is waiting for me!
這個鍋有雞脾肉、包心菜、豆卜、香菇、魚腐、台灣腸、木耳、粟米和蕃茄。上鍋了!滿滿一個鍋食材,就等著我去征服!現在的火鍋店都是用電子爐,所以安全的很。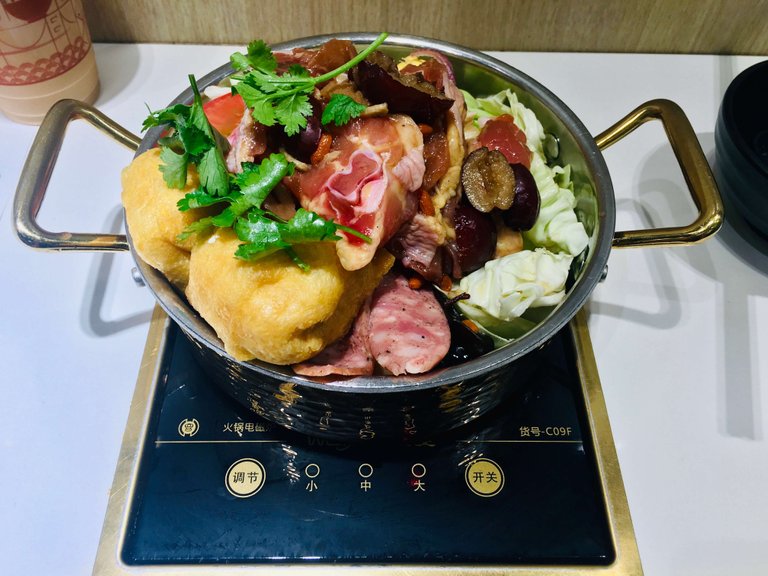 We can also order one staple food like rice, noodle, etc. This is noodle in taiwan style. Let's take a look at the food:
除了食物,我們還可以加一款主食,我就選了台式拉面,讓我們來看看各種食材: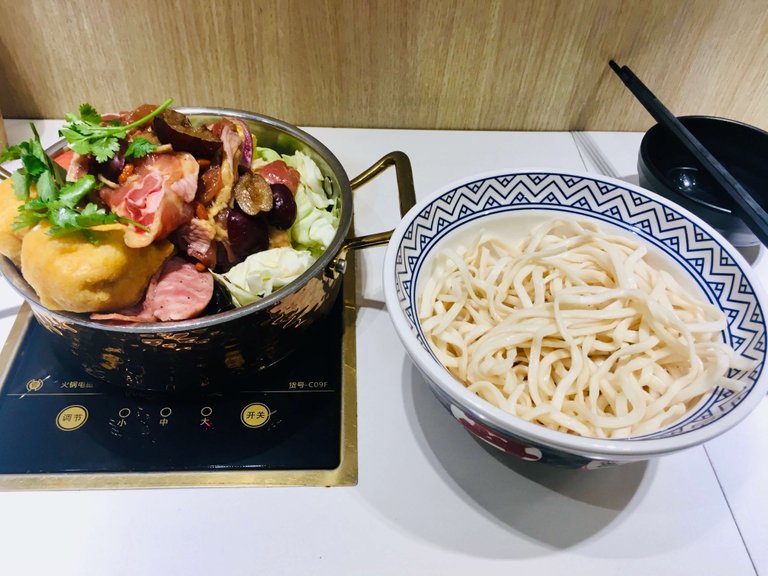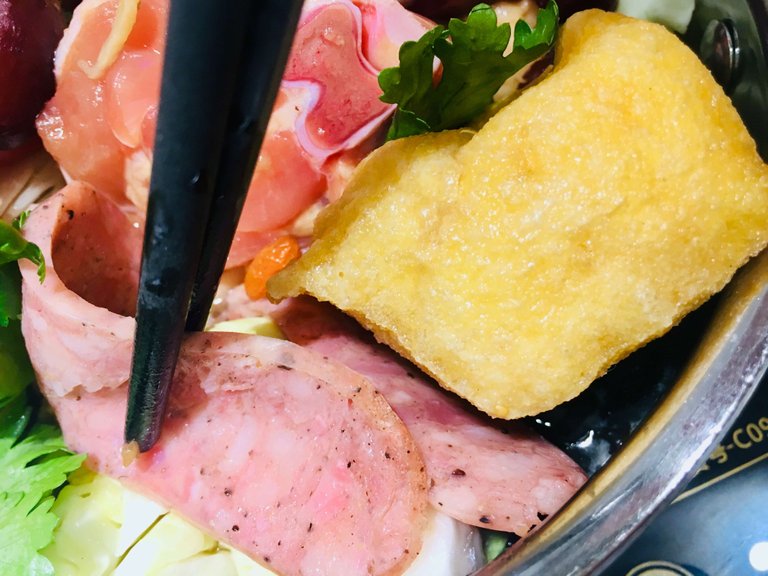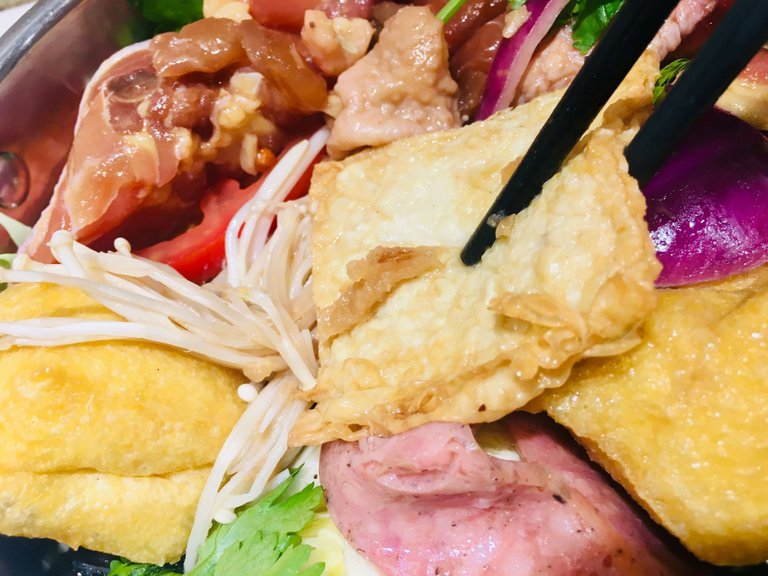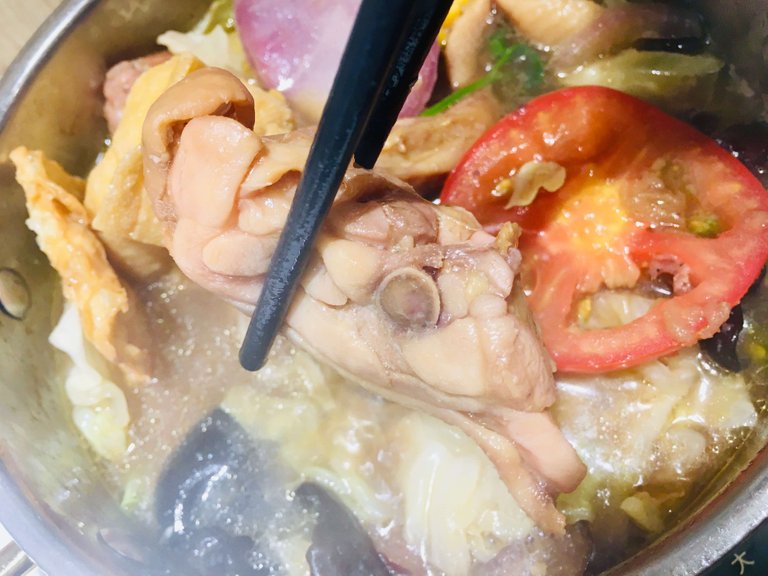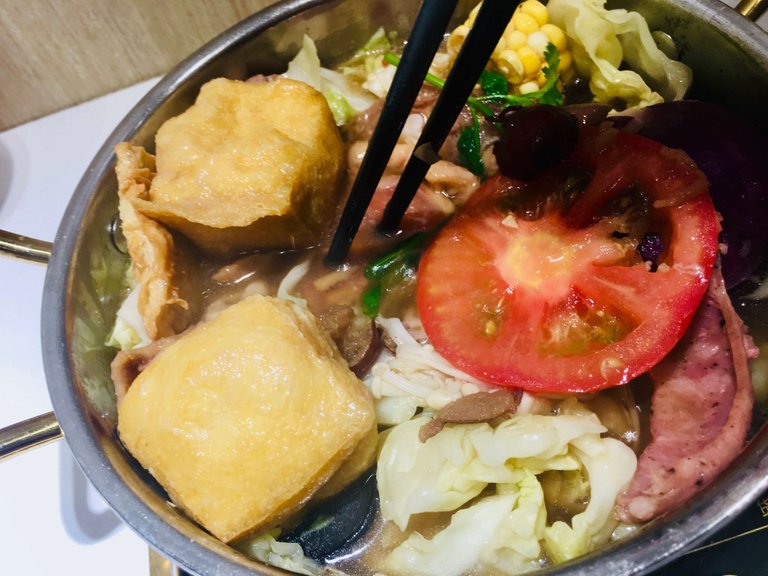 The balance of the pot's size and amount of food is very good, which make the pot full of food. And it really did. The food was fresh, and the ratio of meat and vegetable is good. The pot spent me 1 hour to finish and finally, we have to finish the soup! It's the drunken chicken soup in herb-flavoured, which absorbed the taste of all foods! The taste was very good. I finished all!
不得不說,店家把鍋的大小和食材量的比例控制得很好,看起來就是滿滿的一鍋食物,而事實上也真是挺多的。食物方面,新鮮的,加上肉類和蔬菜的比例也很不錯,慢慢的吃,一小時就過去了。最後,一定要嚐嚐這個醉雞湯了,它吸收了所有食物的精華,味道十分香濃,我把它全喝光了。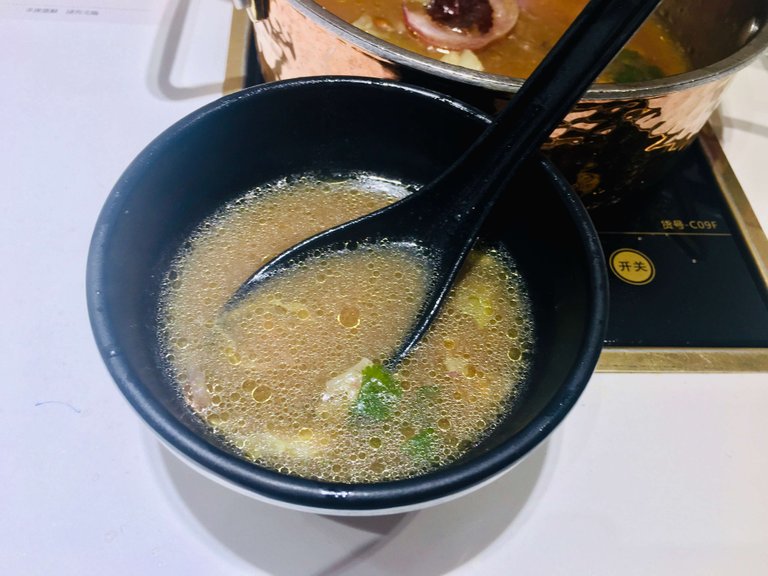 A cup of iced tea to recover.
一杯奶茶回回氣。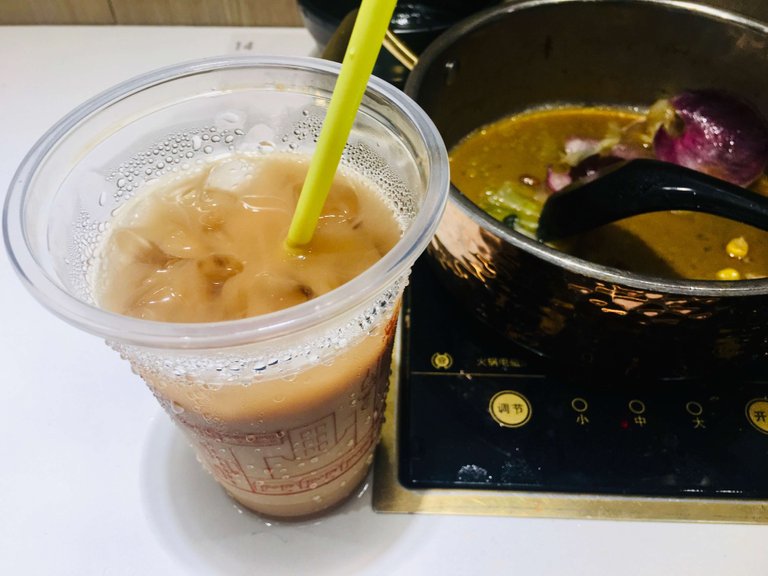 It costed me HK$75, which was cheap! The restaurant can satisfy people who suddenly want to have hot pot. I give it the best rating!
這餐廳我十分推介,整個鍋都只是$75,價錢很便宜,且能滿足隨時想打邊爐的單身人士,我給3星!
---
Restaurant Information

101養生湯面館



112 Shau Kei Wan Road, 112 Shau Kei Wan Rd, Sai Wan Ho, Hong Kong
---
Hong Kong Tasteem (12) - Hot Pot for One!
This post participated in the Tasteem contest Your weekly choice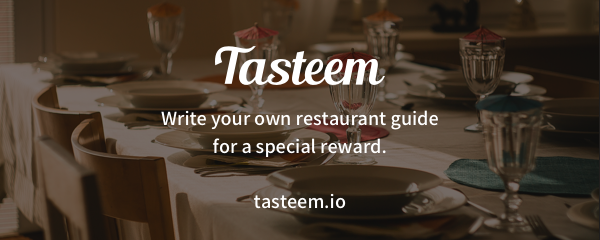 ---
---