Hong Kong Tasteem (8) - Chinese Breakfast, Congee and ZhaLiang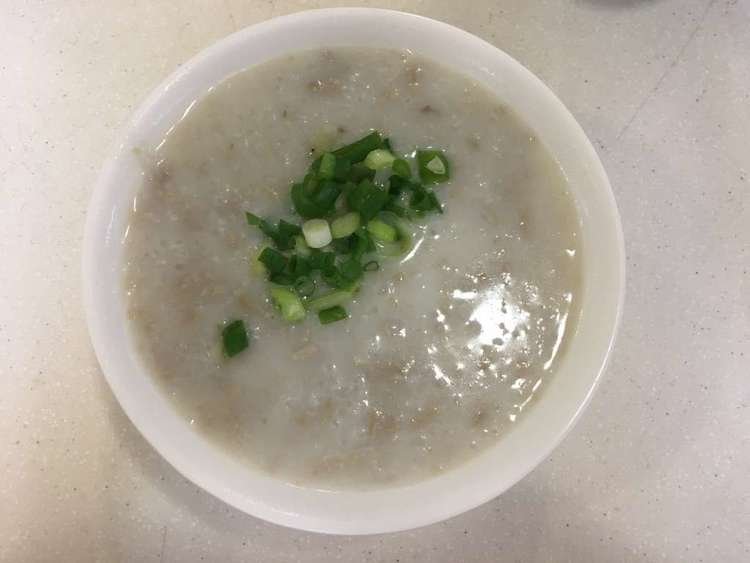 Time to introduce food! I usually have breakfast at home, but today I went outside for breakfast. So let me try a traditional cantonese breakfast: congee and ZhaLiang.
又是介紹美食的時候了,平時我通常都是在家吃早餐,難得這一次外出吃早餐,就吃一個最傳統的廣式早餐,粥加炸兩!
這一間餐廳在我家附近的街市熟食中心,香港的市政街市很特別,通常都會有一層是餐廳來的,你往往都會在這裡找到特色小店,隱世美食。這一間順利粥品已經開了很多年,而且價錢便宜,可謂良心小品。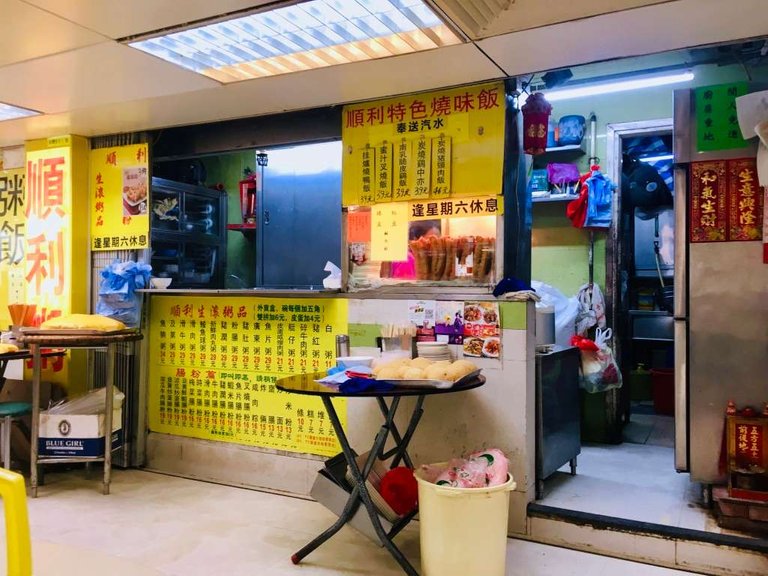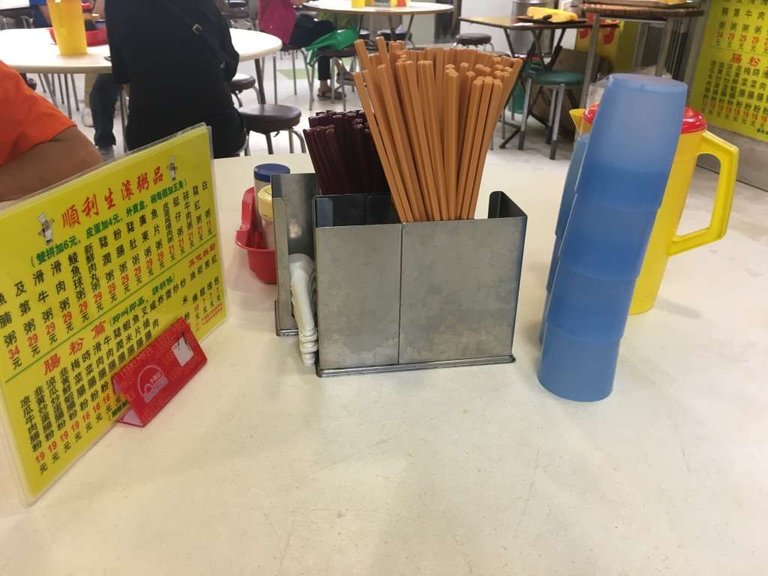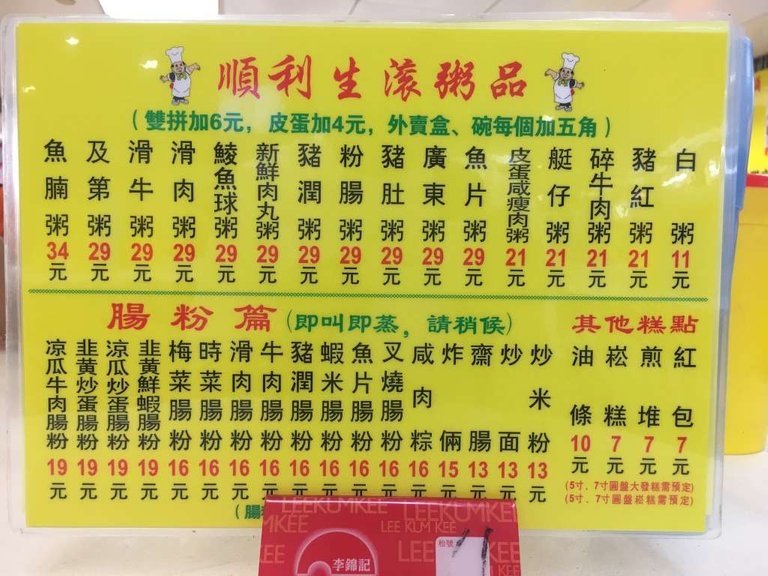 Congee is one of the most traditional food in China since 4000 years ago. It is a porridge of rice with different foods as ingredients. In China, we have different style of congees in different region. In Hong Kong (Cantonese), rice is boiled completely to break down and the congee is fairly think and white. It's one of the most common congee in Hong Kong: congee with pork and century eggs.
粥可謂中國最傳統的食品之一,早於戰國時代的禮記已有對粥的記載,清代隨園食單對粥有一番定義:「見水不見米,非粥也;見米不見水,非粥也。必使水米融洽,柔膩如一,而後謂之粥。」相信大家看得懂中文的都對粥很認識,不需我多說。不同地區的粥有不同特色,廣東粥就喜歡把米飯完全煮爛,食其綿,食其滑。而皮蛋瘦肉粥就肯定是最常見的廣東粥了: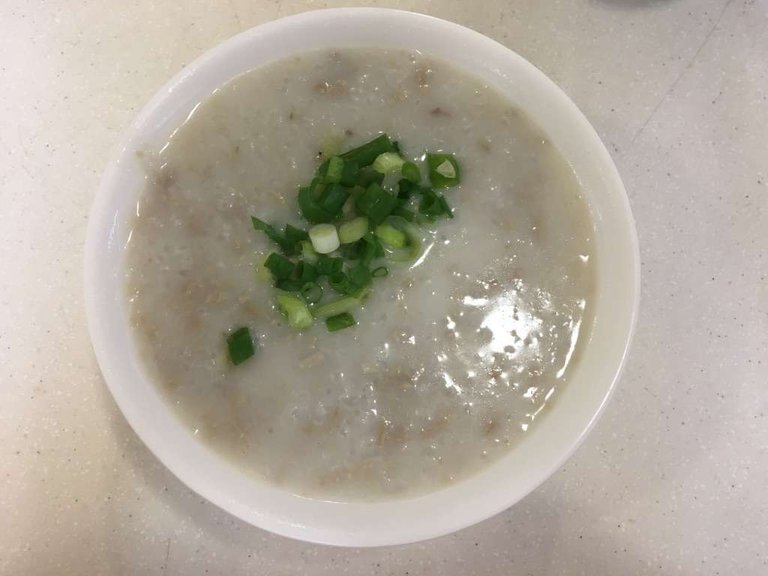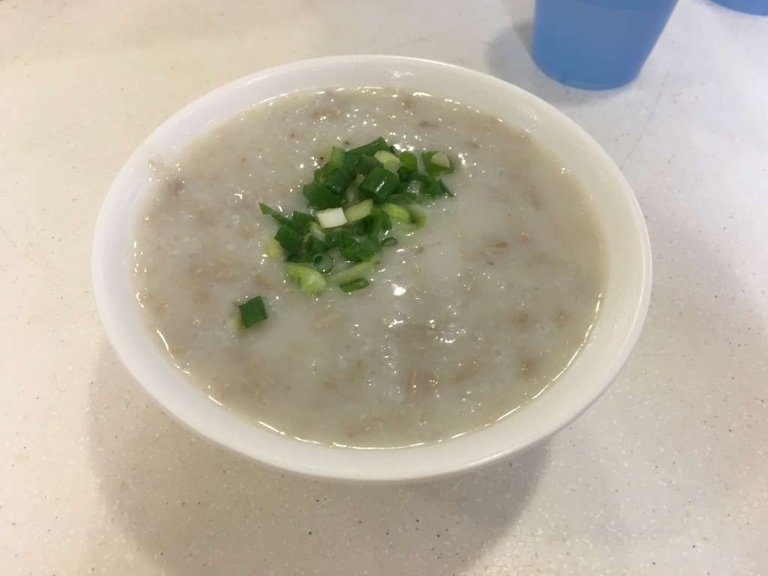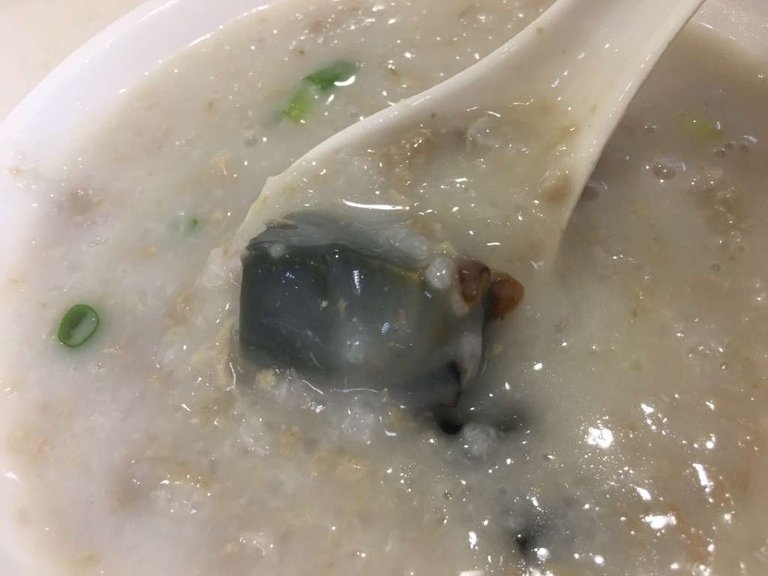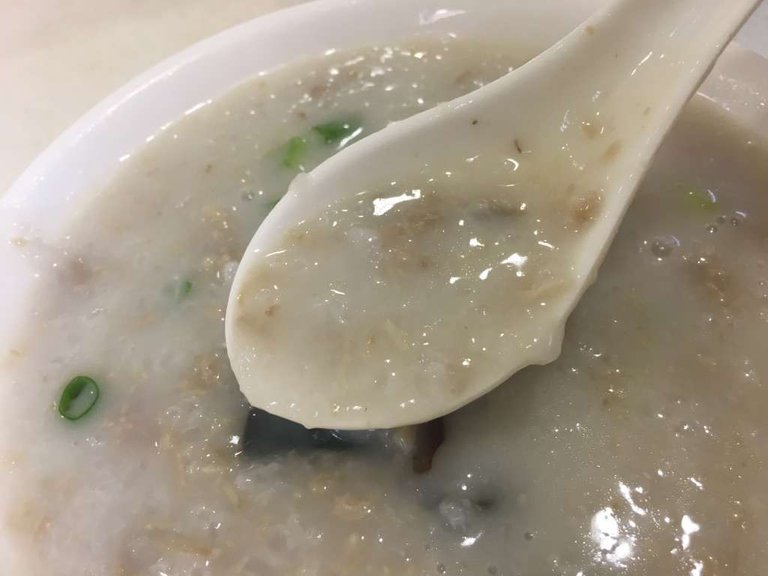 A bowl of congee is not enough for me so I ordered a ZhaLiang also. What is ZhaLiang? You should know Chinese rice needle roll and Chinese fried dough. Zhaliang is a mix of the two. In 1940, Guangzhou was invaded by Japan. People were poor. So Restaurants in Guangzhou mixed the two dishes and let people to enjoy both dishes in cheaper price. Now, ZhaLiang is spread all over Cantonese community.
食一碗粥當然不夠,我就多點了一份炸兩,什麼是炸兩?炸兩就是腸粉和油條的合併。當年廣州在1940年淪陷,人民窮,物資少,有食店希望客人可以較便宜價錢同時吃到腸粉和油條,就忽發其想把腸粉包住油條來賣,結果大受歡迎。至於為何叫炸兩?因為油條通常是兩條併在一起炸的,所以以前有「炸一」和「炸倆」的說法,食量不多就叫「炸一」只炸一條,食量多的就「炸兩」兩條都一起炸,不過現在人民富起來,叫的都是「炸兩」了。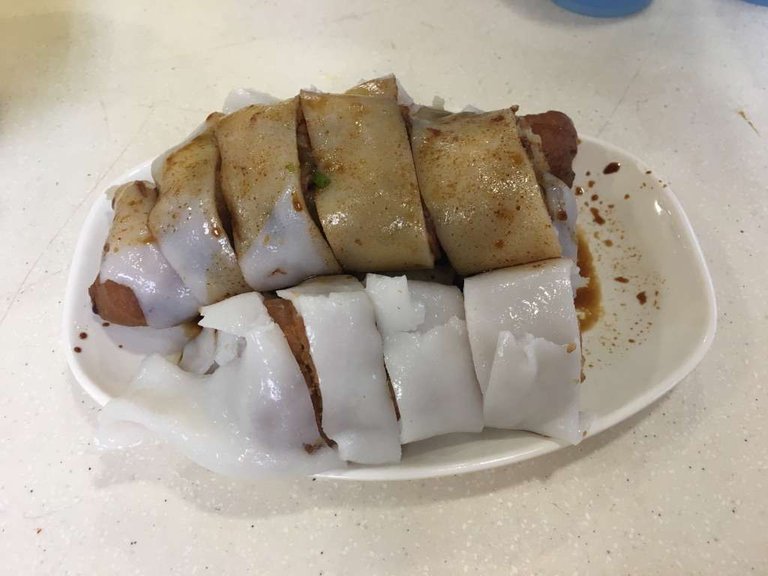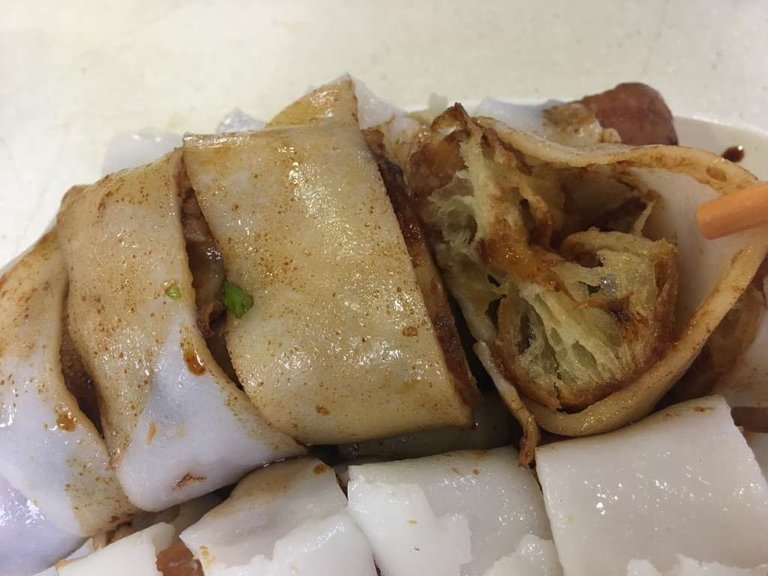 The breakfast costed me HK$36. Cheap but good! Delicious foods are not only in expensive restaurants. Check the small shops around you. You will be surprised!
瘦肉粥21元,炸兩15元,合共36元,很低的價錢吃到美食。有時候美食不一定要在高級餐廳吃到,民間往往埋藏很多美食,大家有空要多多挖掘。
---
Restaurant Information

順利粥品



Hong Kong, Chai Wan, 柴灣漁灣邨漁灣街市大廈1樓1號檔
---
Hong Kong Tasteem (8) - Chinese Breakfast, Congee and ZhaLiang
This post participated in the Tasteem contest Best breakfast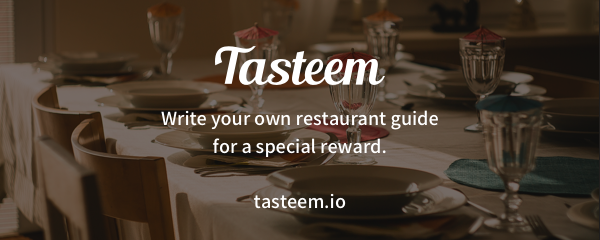 ---
---