Hong Kong Tasteem (13) - Baked Seafood Rice in HK Style Restaurant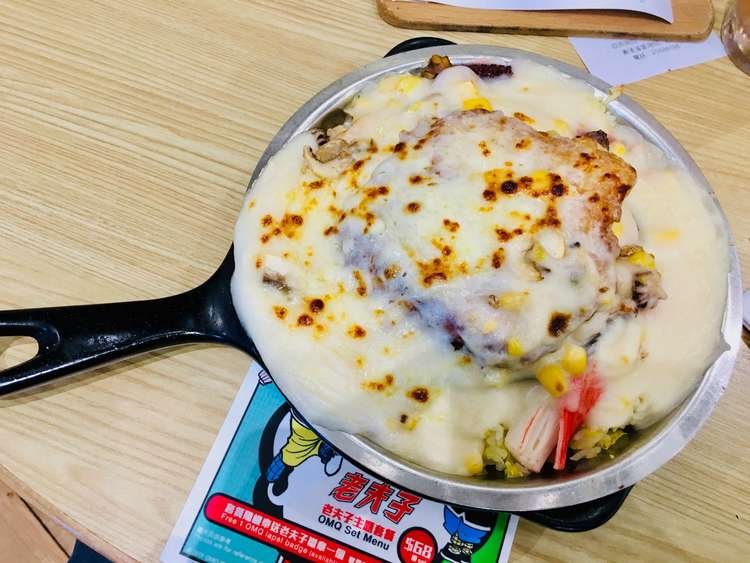 HK style restaurant is special. I can say HK style restaurant has no style, as there are too many different choices of style. This is what we call HK style. This time, I enjoyed a baked seafood rice in a HK style restaurant in Kam Kee Cafe.
港式茶餐廳很特別,港式其實就是沒有特色,因為你在港式茶餐廳什麼都能吃到,這個就是香港特色!這次,我在一間港式冰室吃了一個港式海鮮焗飯。。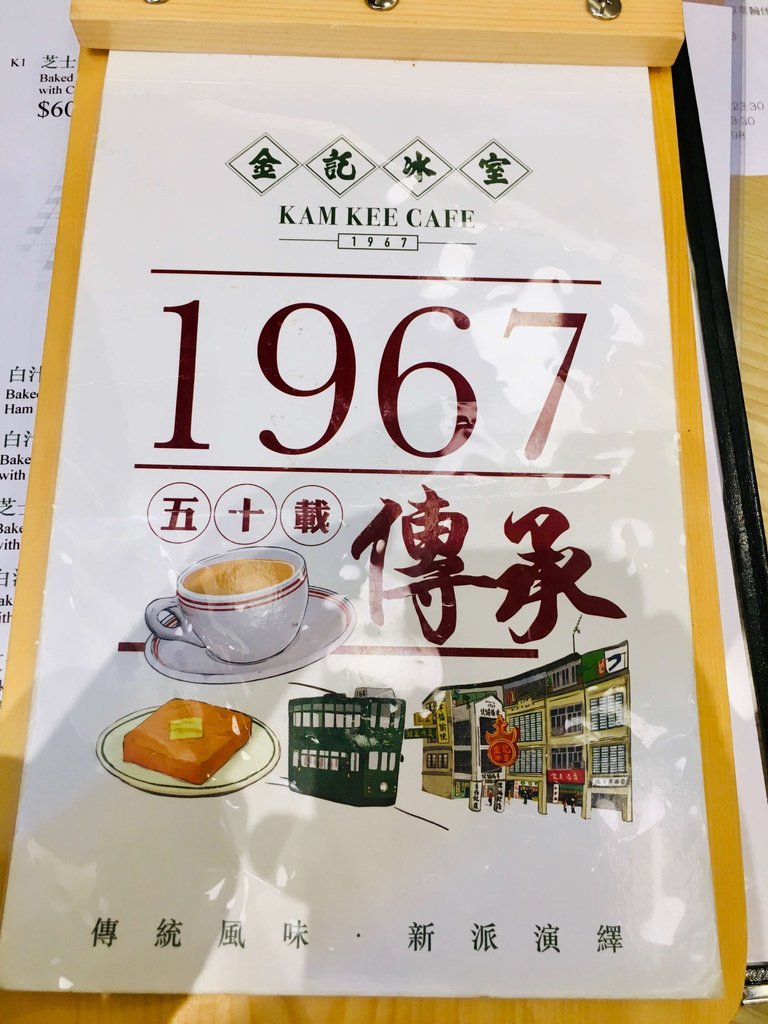 Kam Kee was found in 1967 and now already over 50 years. It's lunch time and I selected the Lunch Set E - Baked Seafood Rice in Cream and Cheese Sauce.
金記冰室1967年創立,至今已經50年了!來的時候是午市,我就點了E餐,芝士白汁焗海鮮飯。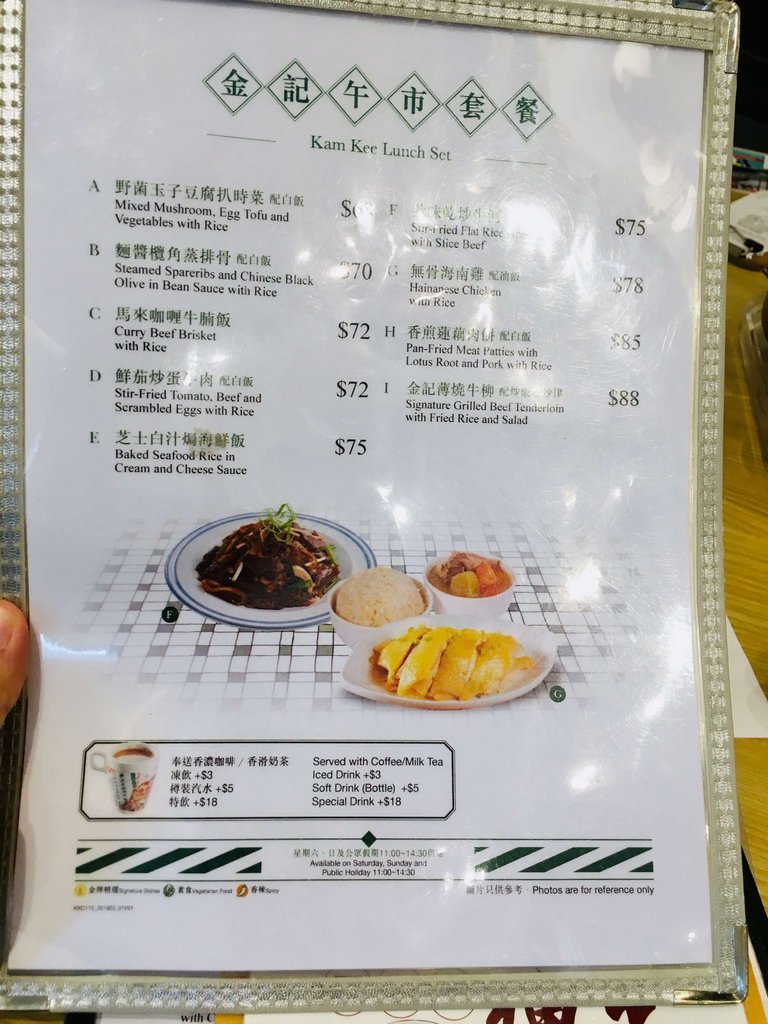 Yeah here it is! So the cream and sauce is on the rice. And there were different seafood including grouper steak, octopus, cuttlefish, shrimp, scallop, Oyster, crab stick and so on.
飯來了!芝士白汁灑在飯上,隱藏了下面豐富的海鮮配料:石斑塊、八爪魚、墨魚、蝦、帶子、蠔、蟹柳等等。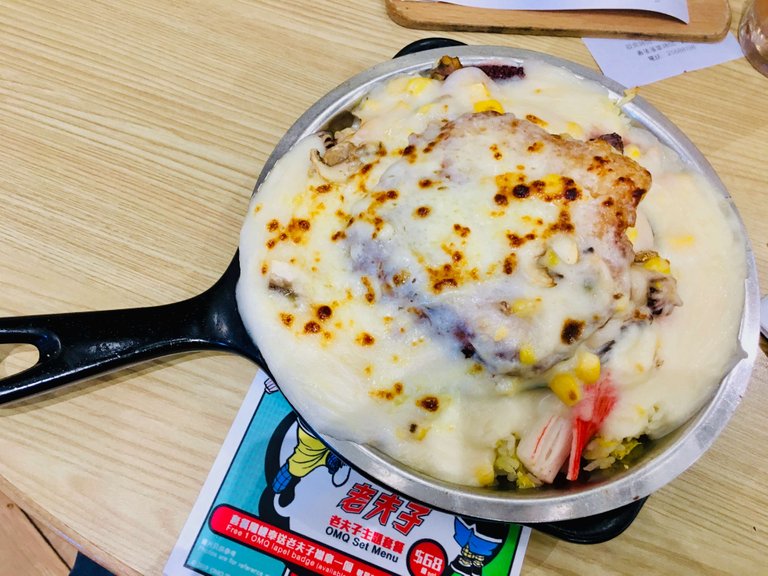 I enjoyed the taste of cream and cheese mixing rice! Also, different seafood
gave me different experience of taste!
我覺得最美好的事情就是把芝士白汁和飯混在一起的享受!加上每一口都有不同的海鮮,帶給我不同的味覺刺激!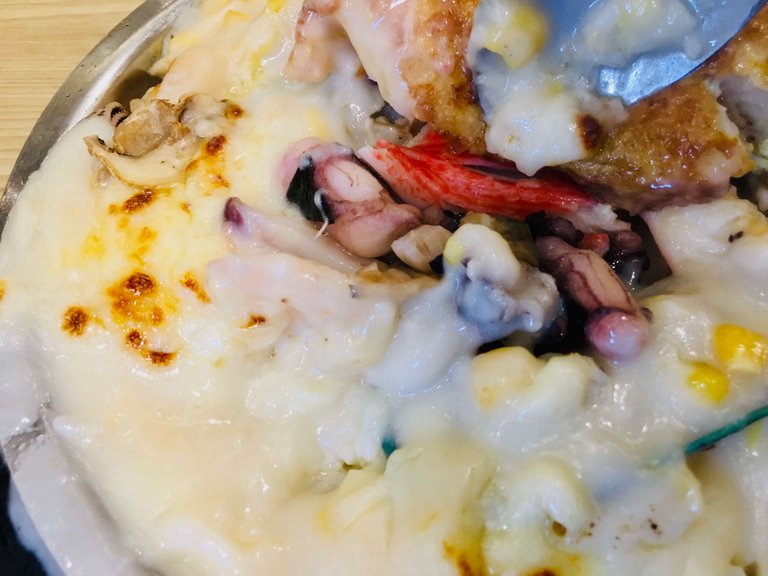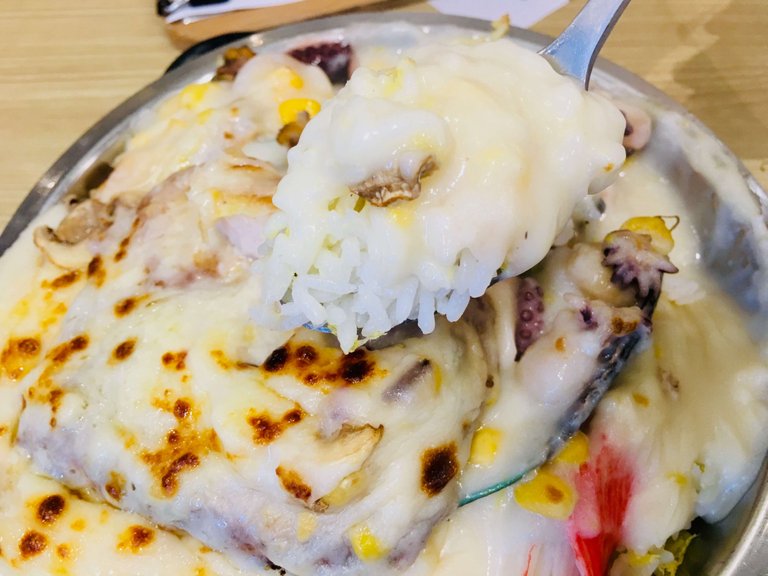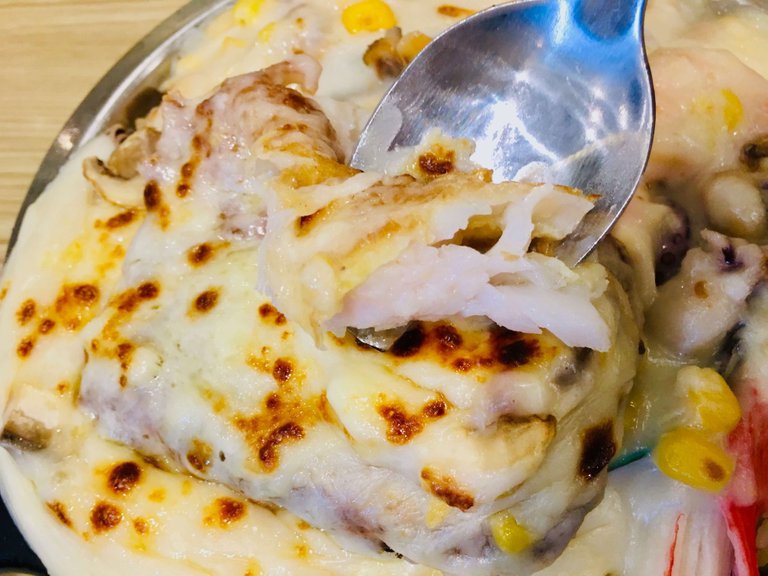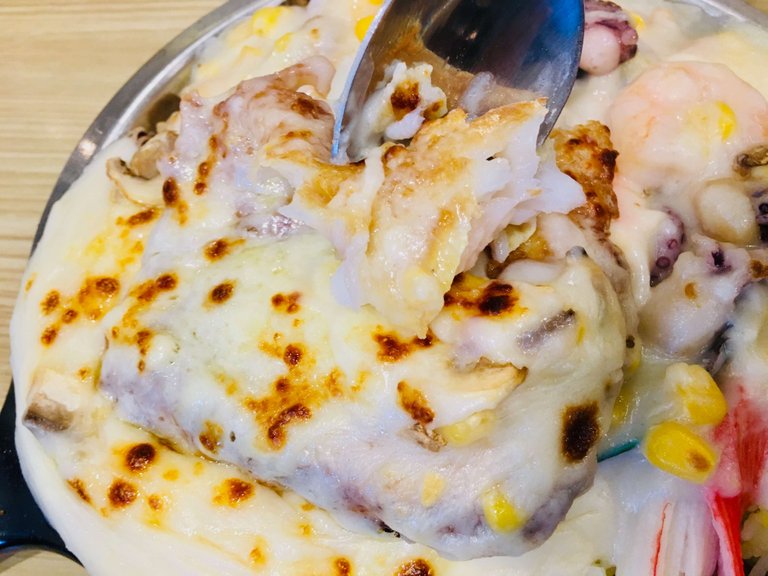 An iced tea as the end!
吃完來一杯奶茶。
I can say it's a traditional HK style baked rice. I don't know if it is similar in Europe. But it's typical HK style~ Kam Kee is one of the representing HK style restaurants in Hong Kong. Now it has 5-6 branches already. Some old one even got a lot of nostalgic HK style feature and decoration. Although it's old, the management system is new and all are electronic from going in to paying out. And the food is good. I recommend it.
這就是港式焗飯!我不知道歐洲的是否都是這樣,但港式的就一定是這樣!金記餐廳可說也是香港的一個代表性茶餐廳了,現在都已經有數家分店,有些比較舊的分店,還有很多香港懷舊特色,不過這一間分店是比較新的就沒有了。雖然歷史悠久,但管理絕不古舊,金記早已是電子化管理,不論是等位,下單到結帳,都很快速,重點是食物真的不錯,我還是很推介的
---
Restaurant Information

Kam Kee Cafe



418 Kwun Tong Rd, Kwun Tong, Hong Kong
---
Hong Kong Tasteem (13) - Baked Seafood Rice in HK Style Restaurant
This post participated in the Tasteem contest Seafood Restaurant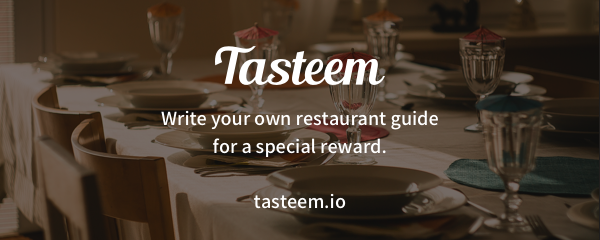 ---
---