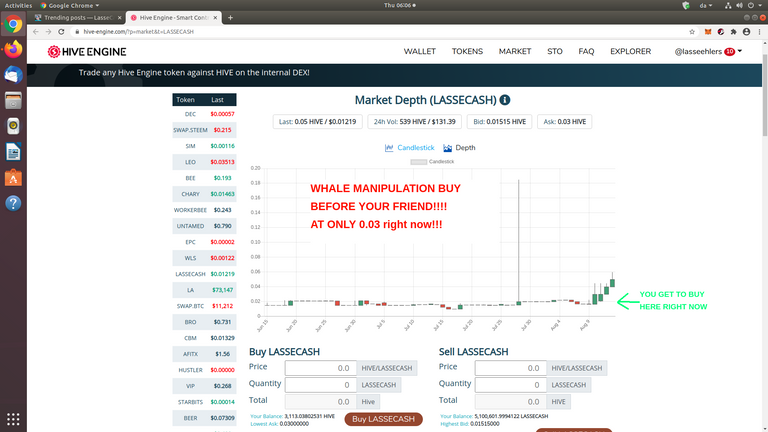 Whale manipulation, SELLOFF
Thats right, I am the whale and I admit manipulation... I put up 1 million LASSECASH for sale today, thats right 1 MILLION!!
I pulled my support of the buying side, because I want the price lower for a while, while selling off 1 MILLION LASSECASH at various low prices. Its an attempt to distribute more LASSECASH and lower my stake of currently about 9 million (it was 11 million the first day and its been the plan the whole time to lower it and create adaption over time, on the other hand, some degree of power need to be held in my hands to master the plan).
Let the market determin a new more decentral price
Probably lower, but then its your chance to power up.
So now is your chance to become a LASSECASH WHALE at lower prices then at inception, don't miss this oppotunity. LASSECASH has a lot going for it, truth is something that is scares in the world of today and thats what we reward.
/Lasse