upfundme lotto results - 09th March 2020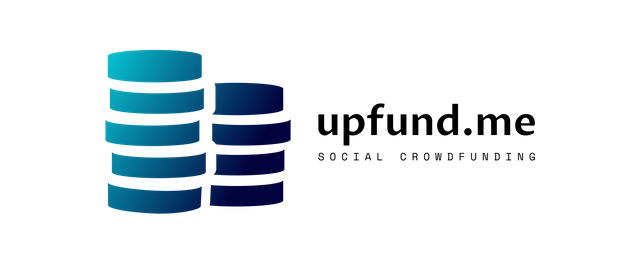 Results for the ufm-lotto for the 9th March 2020
Tickets sold - 9387
Today's lottery prize is: 8820.0 UFM, 9.65 STEEMP and 40725.0 ECP!
Winner: @Madstacks
Remember you have to be in it to win it!!!
Want to know more?
Every day an exciting daily lottery is run on the steem tribe - upfundme
This lottery can be entered by anyone buy sending 5 UFM or 0.1 STEEMP (or multiples of) to @ufmlotto via steem engine. Tickets have a 1 in 5 chance of winning an instant win prize, all tickets we be entered into the daily draw.
UFM tokens can be purchased on Steem Engine
Draws results are posted to the upfundme ufm-lotto Discord channel
There is three ways to win - each ticket bought can win in all three way..Lets look how! Firstly we have instant wins..Prizes added to you account instantly.
Possible prizes are..
15 STEEMP (winnable with tickets bought with UFM tokens only)
10 STEEMP
1 UFMM (upfundme mega miner)
0.1 UFMM
5 TMPS
1 TMPS
0.1 TMPS
UFM 10, 20, 25, 30, 40, 75, 125, 150, 200, 250, 300, 400, 500
500 DEC
200 DEC
50 DEC
50 DEC
0.1 INCOME
5.0 STEEMP
1.0 STEEMP
0.25 STEEMP
0.10 STEEMP
0.1 TMPS
15 UFM
0.1 SPI
0.5 SPI
1000 SPORTS
2500 SPORTS
500 SPORTS
CBI 1
CBI 2.5
CBI 5
EPC 500
EPC 1000
EPC 2500
EPC 5000
SLVP 0.1
SLVP 0.75
SLVP 0.25
SLVP 0.5
SLVP 1.0
With More to be added soon!
Secondly we have the main daily draw - 5 UFM/0.1 STEEMP will buy a ticket to the daily draw.
Thirdly we have instant win jackpots - 10% of ticket sales goes into these instant win jackpots. there is different ones for each payment method, you can see the current Prize for each of the instant win jackpotsHere
10% of all income is instantly transferred to @ufmjackpot to build up the instant win jackpot for each token (1/20000 odds of instantly winning per ticket)
50% of @ufmlotto's token balance goes to the daily winner
25% of UFM in @ufmlotto is burned daily
The rest goes to instant wins
9% of STEEMP in @ufmlotto is added to the jackpot at the end of a lotto cycle after the daily winner is chosen (on top of the 5% taken for jackpots instantly)
The rest (minus a small float) is used by @taskmanager for various purposes
On top of that! - 5% steemp ticket sales goes to dividends for UFM stakers - 5% goes to TMPS token holders.
By playing the lotto you also help reduce the supply for the native token UFM - Did you know that out of 5.124m Issued UFM tokens only 1.587m are circulating?? thats right 3.536m UFM tokens have been burnt already!!! You can verify burnt tokens by checking the @null account.
Many ways to win - one awesome lottery!
So what are you waiting for! Come and see us over on the Discord channel and join in the fun!
Todays UFM Stats..
Total
5,522,898.29
Circulating (34.35%)
1,897,069.92
Burn (65.65%)
3,625,828.37
Staking (87.73%)
1,664,342.40

Signature created by @zord189
---
---